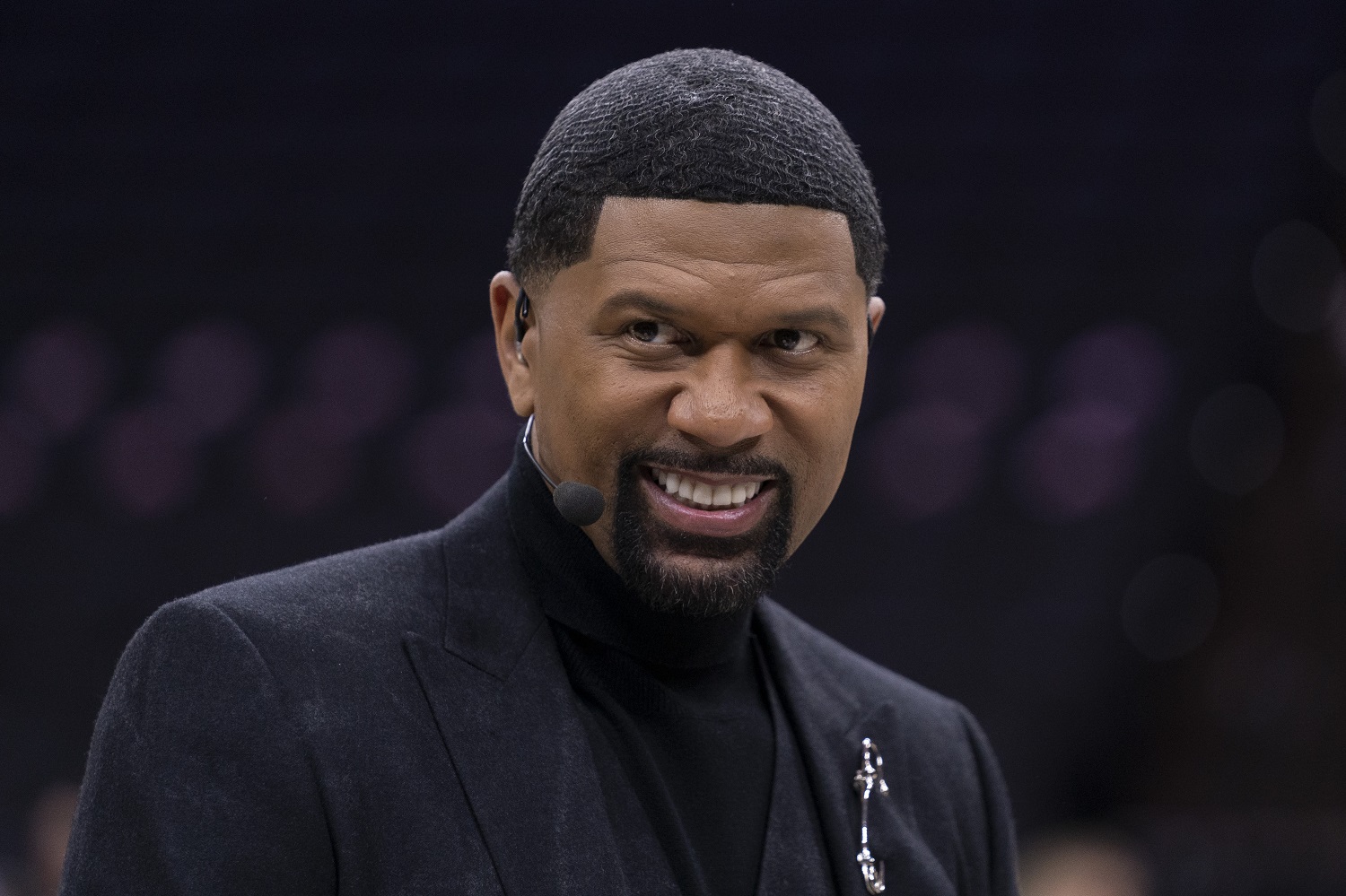 Jalen Rose Had a Highly Underrated NBA Career and Was Actually Once Kobe Bryant's Favorite Player
A look back on the playing career of Jalen Rose, who was once Kobe Bryant's favorite player and a highly underrated player in the NBA.
Jalen Rose first made a name for himself at the University of Michigan as one of the members of the famed "Fab Five" and is now one of the most popular and successful analysts at ESPN. Often overlooked is the 13-year NBA career he had in between. Sure, everybody knows that he played in the league but it's sometimes easy to forget just how productive he could be.
It's unfortunate for Rose that he's often simply looked at as the guy that Kobe Bryant dropped 81 points on in 2006, even though Kobe scored just 18 points with Jalen guarding him that night at Staples. But Rose has always had a good sense of humor about it, even once appearing in a TV commercial alongside Bryant in which Kobe ordered a martini with 81 olives.
What some may not know is that at one point in time, Jalen Rose was actually Kobe Bryant's favorite player.
While at Michigan, Jalen Rose was Kobe Bryant's favorite player
Jalen Rose made an immediate impact when he arrived at the University of Michigan in 1991. He led the Wolverines in scoring as a freshman, averaging 17.6 points per game, and the "Fab Five" unit of Rose, Chris Webber, Juwan Howard, Ray King, and Jimmy Jackson became the biggest thing in college basketball.
Bucking the norm by wearing baggy shorts, black socks, and black shoes, Rose & Co. were a national phenomenon and Jalen was considered the team leader. Highly outspoken, Rose had a swagger to him (and the game to back it up) that made him one of the most popular players in the country. He helped Michigan to two straight national title games and, following Webber's exit to the NBA, an Elite Eight appearance before heading to the pros himself in 1994.
Jalen Rose made such an impact in his three years at Michigan that a young Kobe Bryant, who was starting to make a name for himself at Lower Merion High School, became one of the thousands of high school players to call him his favorite player. At least that's what Kobe's former high school teammate, Evan Monsky once said. Monsky says that Lower Merion assistant coach Mike Egan asked Kobe to name his favorite player and was shocked at the answer (h/t USA Today).
"Egan just cuts me off and turns to Kobe and goes, 'Okay, let's move on. Kobe. Kobe. Kobe. Who's your favorite player?'

"And Kobe just kinda sat there for a second thinking, hand on his chin (because this is a VERY serious question for a 16-year-old, your favorite basketball player says A LOT about you) and everyone's sitting there waiting for a response, including Coach Egan, and Kobe eventually goes, 'Hmmm, probably Jalen Rose.' And Coach Egan was just like, 'Jalen Rose? From Michigan?' He wasn't even angry, just kinda mega-super-bonkers confused. And Kobe was just like "yeah" and Coach Egan shook his head as if to say, 'What the freak is wrong with teenagers' and he seemed so defeated and so baffled."

Evan Monsky
Throw that into your next sports trivia night. Jalen Rose, not Michael Jordan or Magic Johnson, was Kobe Bryant's favorite player in high school.
Jalen Rose was an underrated NBA player in his prime
Wearing arguably the greatest suit in NBA draft history, Jalen Rose was taken with the 13th overall pick in 1994 by the Denver Nuggets. He made the All-Rookie Second Team in his first year in the Mile High City, averaging 8.2 points and 4.8 assists. The Nuggets traded him to the Indiana Pacers ahead of the 1996-1997 season but Rose wasn't properly used under Larry Brown. It wasn't until Larry Bird came on board as the head coach that Rose got a true chance to prove what he could do at the professional level.
In 1999-2000, Jalen Rose became the first player not named Reggie Miller to lead the Pacers in scoring in nearly a decade, averaging 18.2 points as the starting small forward. Indiana made its first and only NBA Finals appearance that season. The Pacers lost to Kobe Bryant and the Lakers in six games but Rose played very well in the series, averaging 23 points per game. He was named the NBA's Most Improved Player that year as well.
The following season, Rose averaged a then-career-high 20.5 points per game, again leading the team in scoring. Rose was having another great season in 2001-2002 when he was abruptly traded to the Chicago Bulls, who were still trying to rebuild following Michael Jordan's retirement a few years earlier. Rose played well in the Windy City, averaging 21.4 points over parts of three seasons before heading to the Toronto Raptors.
Jalen Rose played parts of three seasons in Toronto and continued to play quite well. He averaged 16.2 points for the Raptors before being traded to the New York Knicks in 2006, just 12 days after Kobe had his 81-point game. No, he didn't get traded because of that.
He retired in 2007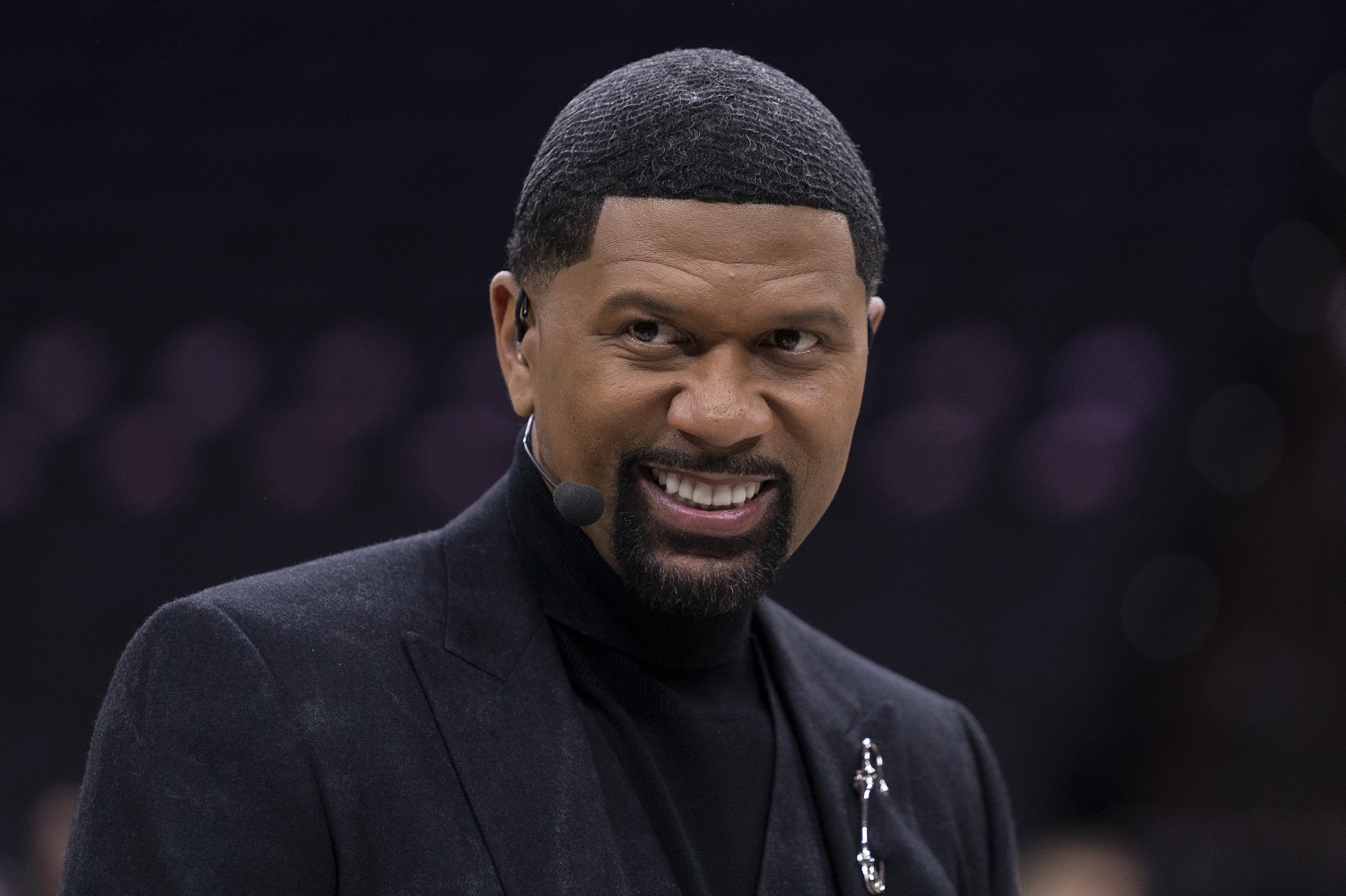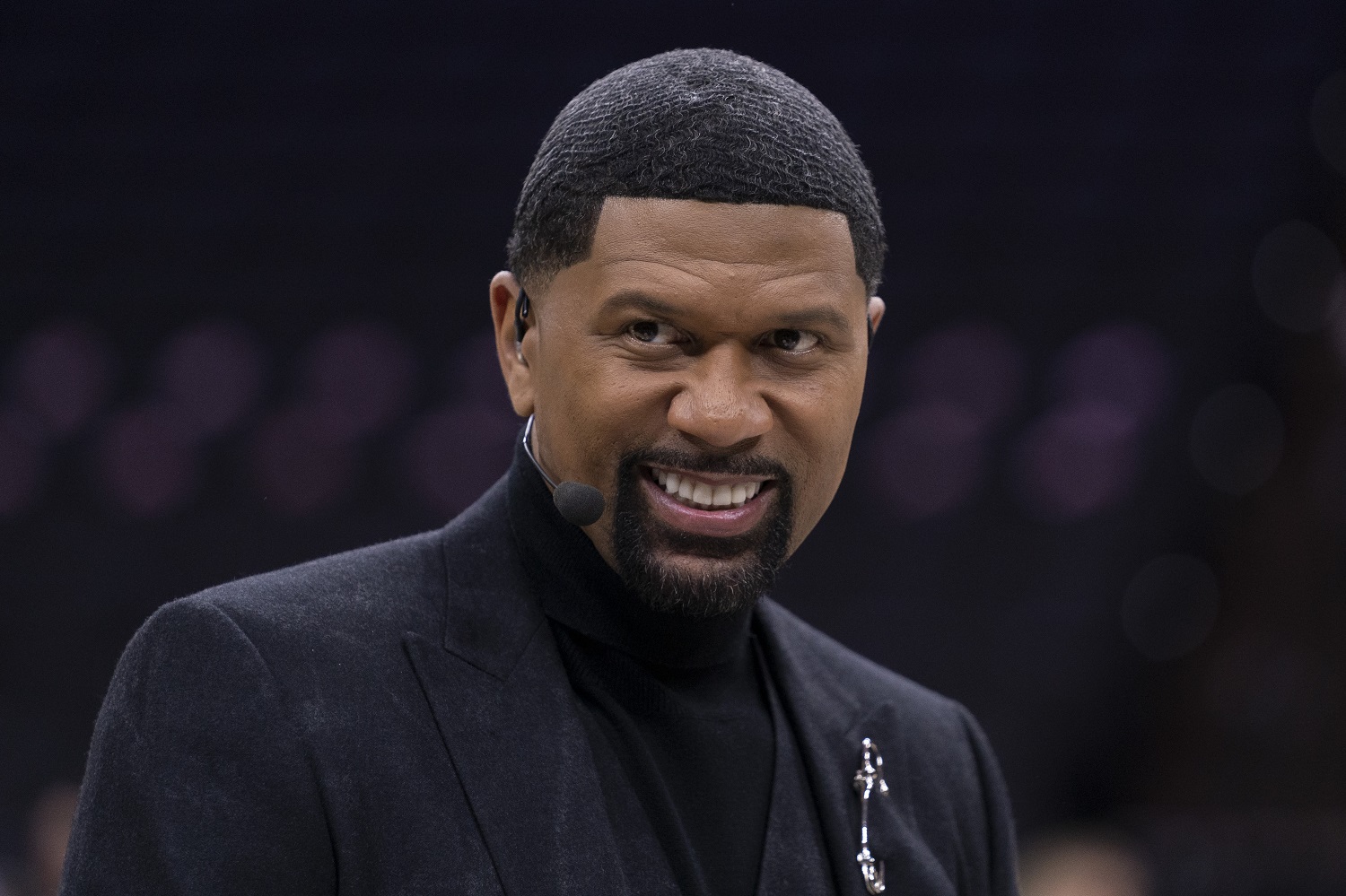 After playing 26 games with the Knicks, Jalen Rose signed a one-year deal with the Phoenix Suns ahead of the 2006-2007 season. His aging knees didn't fit well with the Suns' fast-paced offense and he played in just 29 games that year and officially called it quits when Phoenix was eliminated from the playoffs.
Over the course of 13 seasons, Rose appeared in 923 NBA games, starting 572 of them, and averaged 14.3 points, 3.8 assists, and 3.5 rebounds. That's a solid career right there. But even in the years in which he was averaging more than 20 points per game and outscoring Reggie Miller, he somehow never made one All-Star team.
He currently sits at No. 204 on the NBA all-time scoring list, ahead of such big names and All-Stars like Kevin Johnson, Horace Grant, Derrick Coleman, Rik Smits, and Mark Jackson.
So when you're watching Jalen Rose on ESPN, just know that he was so much more than he was given credit for as an NBA player.