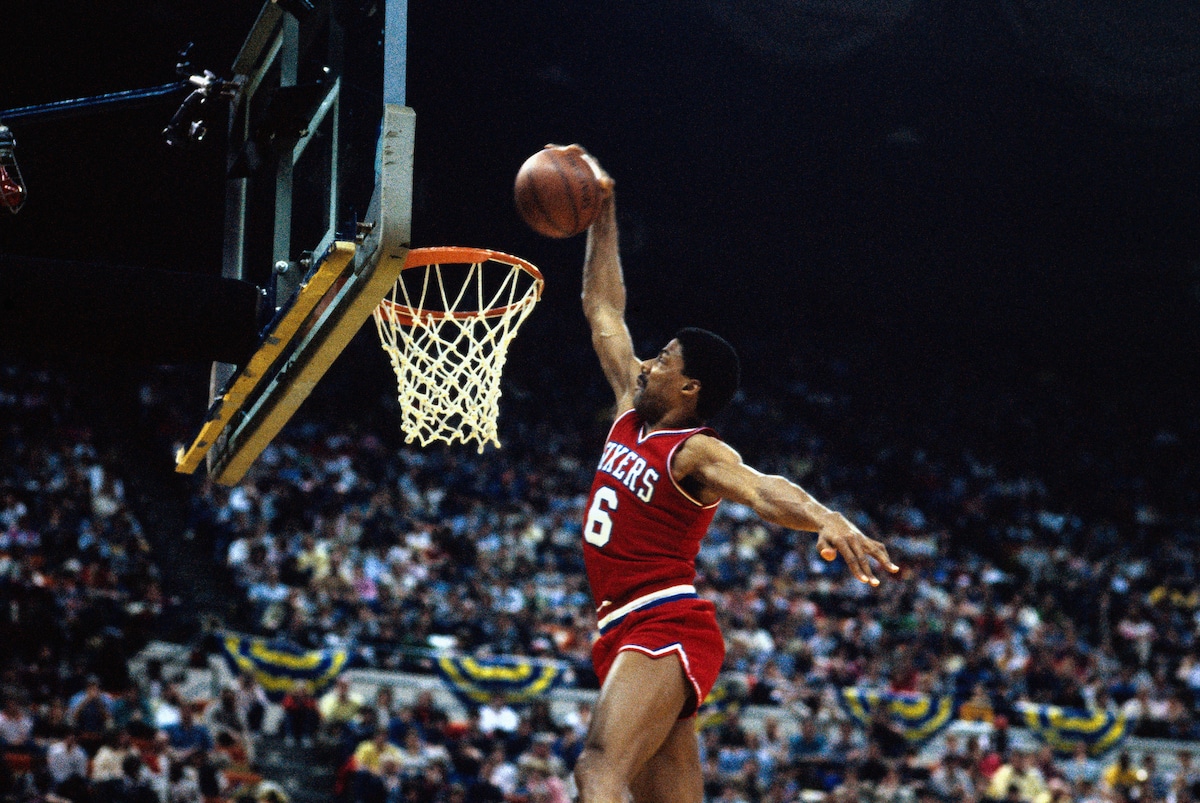 The Best Athletes to Ever Wear a Number 6 Jersey
The number 6 jersey has no shortage of icons.
Legends abound for the number 6 jersey. Plenty of the greatest athletes in sports history have thrown that number on their back before going out to the field/court/pitch/etc. and flat-out dominating. From Bill Russell shutting down opposing offensive schemes for the Boston Celtics to Stan Musial becoming "The Man" for the St. Louis Cardinals, this digit has no shortage of icons.
For our list of the 10 best to ever wear a number 6 jersey, presented alphabetically by first name, we highlighted their professional careers only while donning the half-dozen. These athletes were selected based on their accolades, statistical accomplishments, and talent while wearing a number 6 jersey.
Al Kaline
Al Kaline was one of the best all-around baseball players in MLB history. He won the 1968 World Series with the Detroit Tigers and earned 10 Gold Gloves while primarily roaming right field. And though he fell one home run shy of 400, it's hard to complain about slashing .297/.376/.480 with 399 long balls over a 22-year Hall of Fame career.
Bill Russell
Bill Russell, easily one of the 10 greatest basketball players of all time, holds the record for most NBA championships (11), all of which were earned while he wore the relevant digit for the Boston Celtics. The 6-foot-10 center won three MVPs and dominated the league, particularly on the defensive end. Interestingly, he had no desire for his number 6 jersey to be retired in Boston, though it happened anyway.
Bobby Moore
Bobby Moore captained England's sole World Cup victory with an impressive performance in 1966. Considered a football visionary, he was renowned for his tactical intelligence of the game and leadership capabilities as a center-back. If you want to see what he looks like wearing a number 6 jersey, check out the oversized bronze statue outside Wembley Stadium.
Franco Baresi
An icon of Italian football, Franco Baresi had a storied career playing for his national team. The sweeper was a four-time Serie A Champion with AC Milan, won the '94 Champions League with the club, and led Italy to its 1982 World Cup victory during a career that spanned from 1988 through 1997. AC Milan has since retired the number 6 jersey in his honor.
Julius Erving
Julius Erving is undoubtedly one of the most legendary basketball players of all time. The Hall of Famer won the 1983 NBA title with the Philadelphia 76ers and earned four MVPs and 16 All-Star appearances throughout his career in both the NBA and ABA. Dr. J helped popularize flashy dunking in basketball, ushering in a new era to the sport with his high-flying athleticism.
LeBron James
LeBron James' resume speaks for itself. The all-time scoring leader has inspired countless basketball players with his point-producing abilities, remarkable athleticism, and overall leadership. James has worn the number 6 jersey with the Miami Heat, winning back-to-back NBA titles in 2012 and 2013, and with the Los Angeles Lakers.
Phil Housley
Phil Housley was one of the best scoring defensemen during his NHL career. He scored 338 goals and recorded 894 assists from 1982 through 2003, playing for eight different NHL teams and earning one All-Star appearance. Housley was inducted into the Hall of Fame in 2015.
Ryan Howard
Home Run Derby champion Ryan Howard was one of the best power hitters in the league throughout his prime years with the Philadelphia Phillies. A World Series winner and the National League MVP in 2006, Howard smashed 382 homers throughout his 13-year career while hitting .258/.343/.515. He wore 12 during his 19-game rookie season but never put on anything but the number 6 jersey afterward.
Stan Musial
Stan Musial's storied 22-year career with the St. Louis Cardinals earned him plenty of impressive accolades: three MVPs, 24 All-Star appearances, three World Series titles, seven batting titles, and eventual entry into the Hall of Fame. Musial recorded a staggering 3,630 hits and 475 home runs while slashing .331/.417/.559 and remains No. 11 on the all-time WAR leaderboard.
Xavi Hernandez
A master of the midfield, Xavi Hernandez was integral to Barcelona's dominance during a career that lasted from 1997 to 2015. Operating alongside Lionel Messi and many other big-name players, Xavi won an impressive eight La Liga Championships and four Champions League trophies, and he also emerged victorious from the 2010 World Cup with Spain (admittedly while wearing number 8).
Best athletes to wear a number 6 jersey: honorable mentions
We considered so many great athletes who've worn a number 6 jersey. The following didn't quite make it on our top-10 list, but they're worth mentioning due to their incredible talent and prolific careers. More will join them as new talents distinguish themselves.
Aldair
Andrew Bogut
Avery Johnson
DeAndre Jordan
Jay Cutler
Johnny Hekker
Kenyon Martin
Matthias Sammer
Paul Pogba
Roberto Carlos
Ronald de Boer
Ruthie Bolton
Sal Bando
Shea Weber
Thiago Silva
Thomas Morstead
Toe Blake
Tyson Chandler
Walter Davis
Stats courtesy of Basketball Reference, Pro Football Reference, Transfermarkt, Baseball Reference, and Hockey Reference