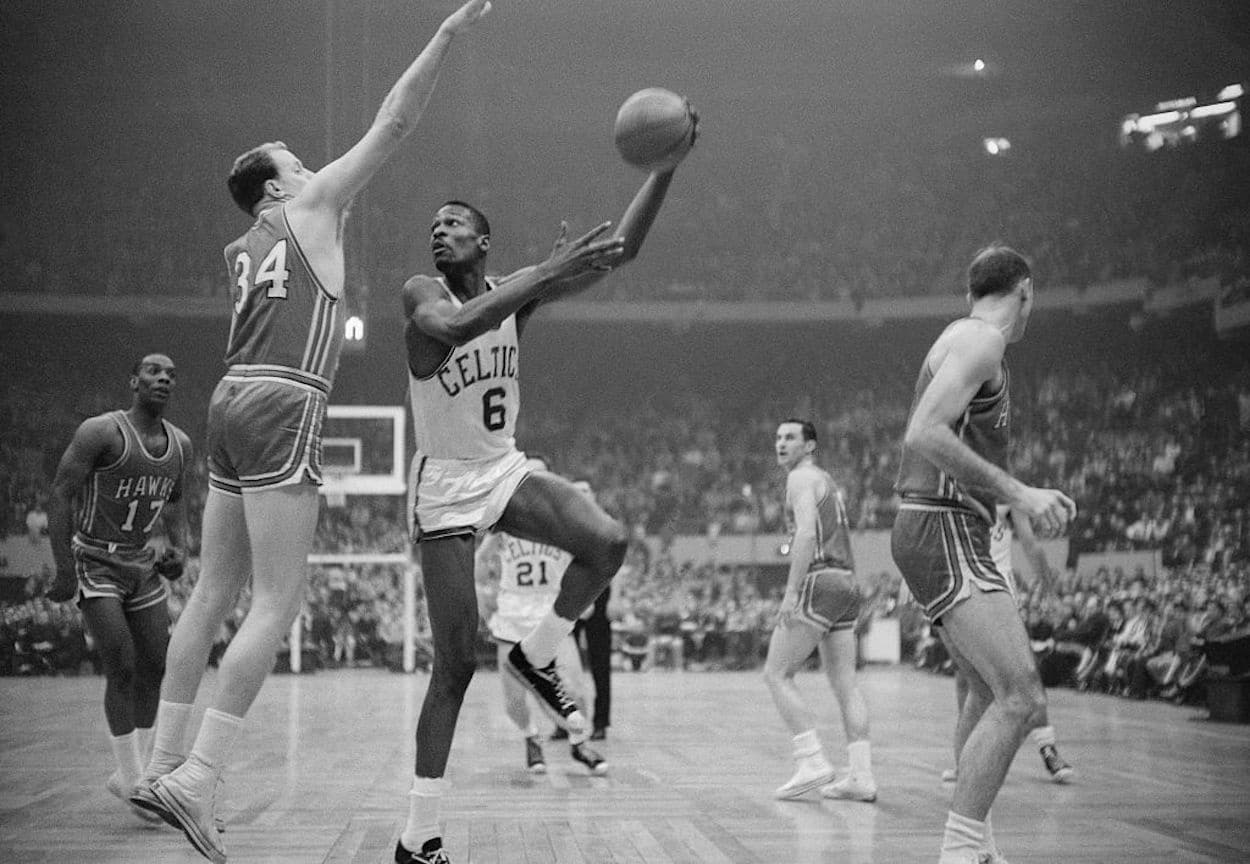 Bill Russell Wasn't Interested in Having His Number Retired by the Boston Celtics
Bill Russell's number six will be retired across the entire NBA. While that's a fitting honor, the late legend would probably say that it's not necessary.
Some athletes are so impactful that they transcend their own team and affect the entire league. Among NBA players, Bill Russell was one of those names. While the legendary big man only suited up for the Boston Celtics, he'll continue to loom large over the entire Association for eternity.
In light of Russell's death, commissioner Adam Silver announced that the center's number six will be retired across the entire league. While that's a well-deserved honor, it does clash with a quote from the past.
While the Boston Celtics' also retired Russell's number, the big man wasn't too keen on the idea. In fact, he even told Red Auerbach that he wasn't interested in such an honor.
Bill Russell said he didn't need the 'validation' of having his jersey retired
While jersey retirements are fairly standard in the world of sports, Bill Russell's situation was unique. As recorded by Adam Himmelsbach of the Boston Globe, the legendary center had his number raised to the rafters twice.
In 1972, the Celtics raised Russell's number to the rafters ahead of a game that he would be broadcasting for ABC. The big man, however, requested that the ceremony take place in private. Consequently, the festivities happened before fans were allowed into the building; some players were even warming up on the court during the event. For the record, a more conventional and, frankly, more fitting commemoration did take place in 1999.
While the story had been that Russell wasn't comfortable with the honor due to his complicated relationship with the city of Boston, he suggested that something else was at play. During an interview with Bill Simmons for Mr. Russell's House (as seen on Youtube), the legend told his side of the story.
"It had nothing to do with anger," Russell explained. "I don't need any validation. I played, and I played. And that trip and that experience was enough to last me for a lifetime."
The center even said that he asked Red Auerbach "not to retire [his number]." As noted in the Boston Globe piece, however, the Celtics' boss knew what Russell meant to the franchise and was going to honor him regardless of any resistance.
"We're gonna go through with it anyway, but I don't know what that crazy [expletive] will do when it happens," Auerbach said at the time. "Sunday we're gonna raise that flag with his number on it. His kids and I are gonna do it if Russ won't, and that's that."
If we take Russell at his word, it does add a new wrinkle to Adam Silver's recent announcement. While the Celtics legend would probably have some reservations about being elevated above the rest of the league, his comments prove exactly while that honor is well deserved.
Bill Russell was something special, both on and off the court.
Like Sportscasting on Facebook. Follow us on Twitter @sportscasting19 and subscribe to our YouTube channel.