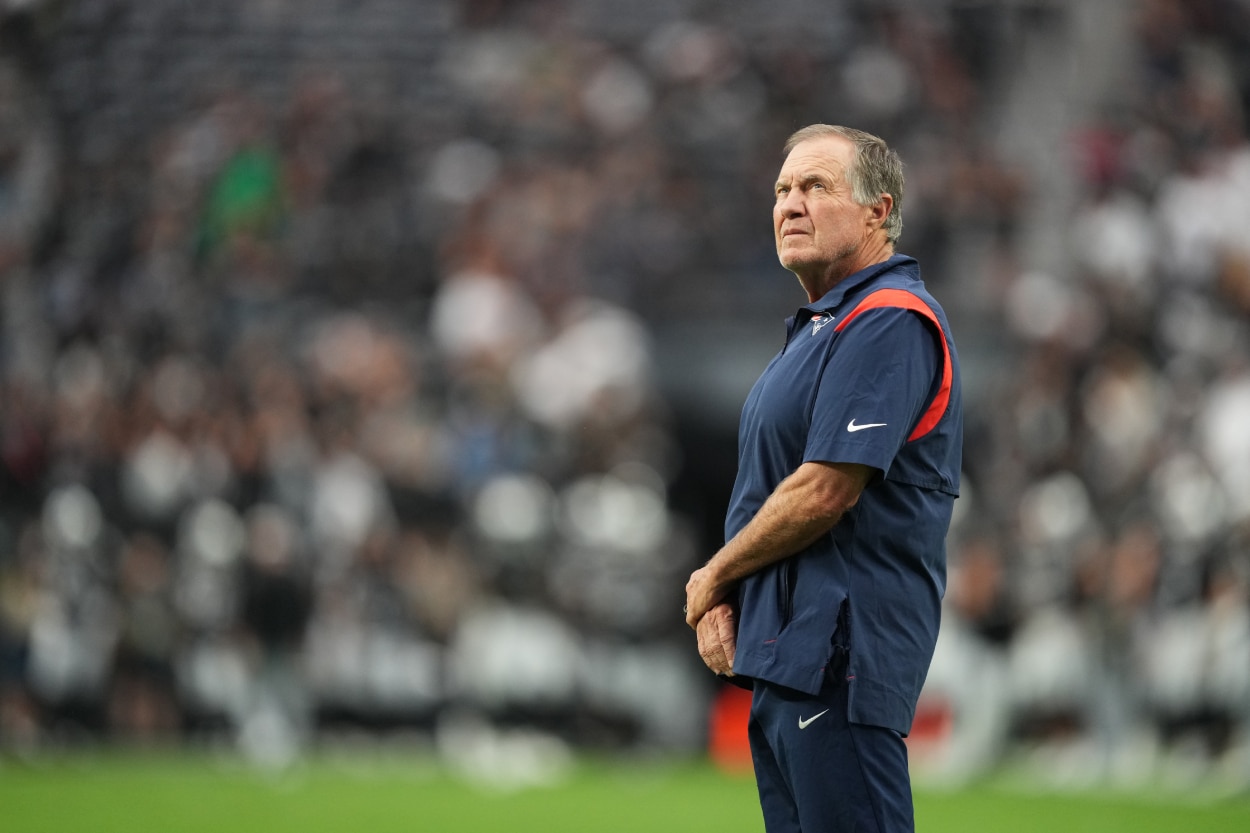 Bill Belichick and the Patriots Brace for Gronk-like Figure Against the Steelers
New England Patriots head coach Bill Belichick had some high praise for one of the Pittsburgh Steelers receivers.
Bill Belichick never says a whole lot when it comes to press conferences. The New England Patriots coach does, however, offer a lot of praise when it comes to his opponent. Typically, whomever they're facing is "good in all three phases of the game."
Belichick's Patriots take on the Pittsburgh Steelers on Sunday. Neither offense wowed last week, but Belichick spoke glowingly about one of quarterback Mitchell Trubisky's targets, saying he reminds him of former Patriots tight end Rob Gronkowski.
Bill Belichick gave high praise to Steelers WR Chase Claypool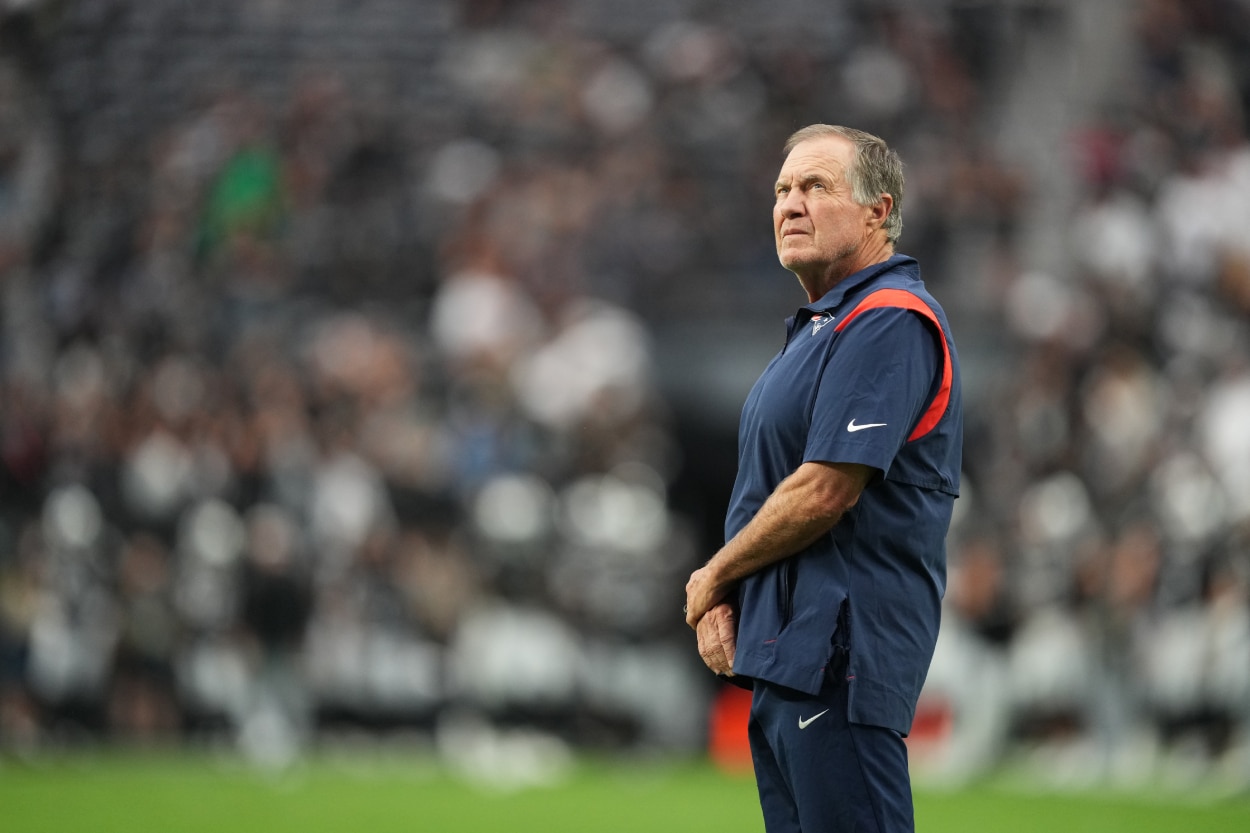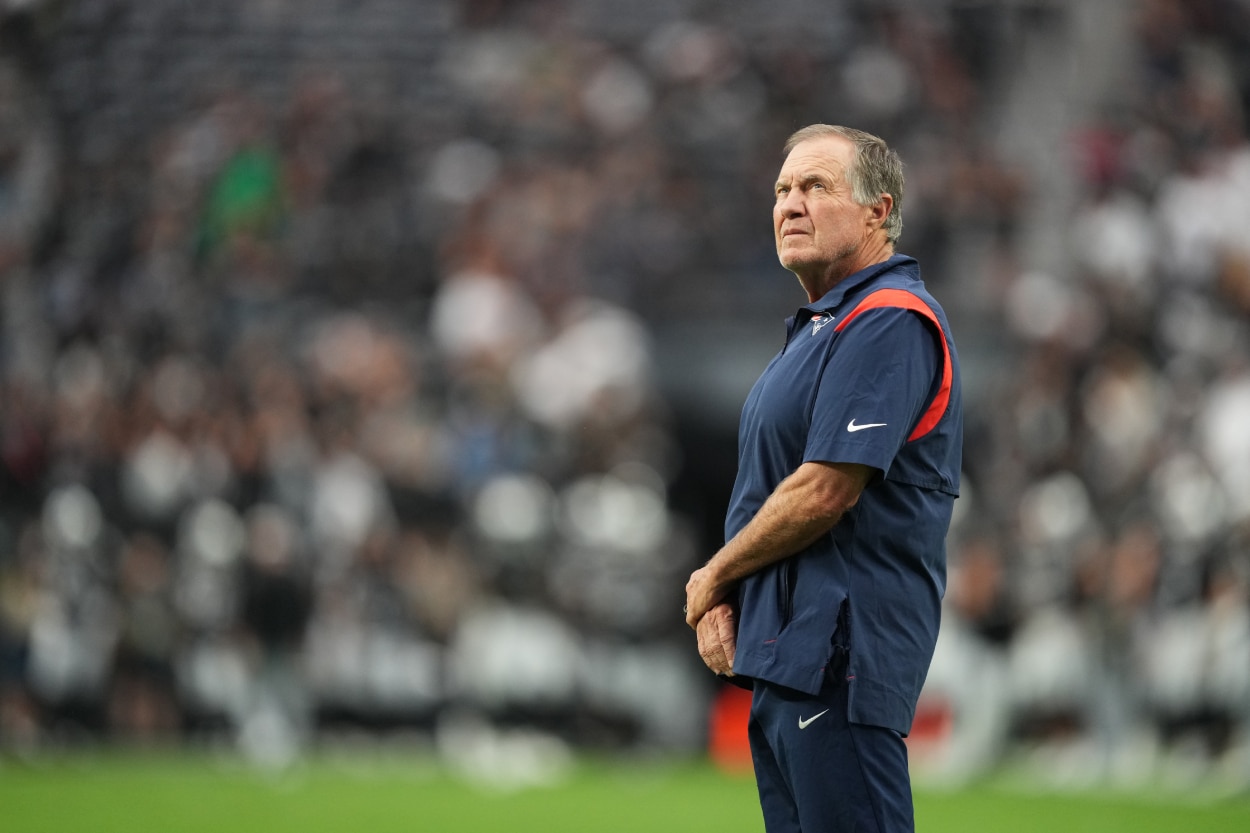 The Patriots head into Week 2 after a sluggish effort against the Miami Dolphins. Offensively, there's a lot of fine-tuning that has to be done. New England put up seven points in a 20-7 loss in the season opener last week.
While the offense is a concern, Belichick said he's also concerned about a matchup problem at wide receiver when the Steelers have the ball. He spoke about the size and speed of Pittsburgh wide receiver Chase Claypool.
Claypool is a matchup nightmare for New England and any other team. At 6-foot-4, 238 pounds, Claypool is as big as any receiver in the league, and he certainly has the attention of Belichick.
"Big, fast, really good hands. Big catch radius," Belichick said, per Mass Live. "He's kind of always open, it's like covering a guy like Gronkowski.
"No matter where you are on him, there's a place where he can reach and get the ball that you can't reach and get the ball. They use him in a variety of ways. Down the field, catch and run plays, hand him the ball.
"So he's a big, physical player. Can block. Block at the point of attack. Run. Hard guy to tackle. Downfield receiver as well as a short and intermediate receiver. So he can get you a lot of different ways. Tough matchup."
Claypool shrugs off Gronk comparison
Comparing anyone to Gronkowski is high praise. Belichick might just be getting ahead of himself, though.
Yes, Claypool is a big target, but he only had four catches for 18 yards in last week's victory over the Cincinnati Bengals. In fact, Claypool had more rushes (6) than catches. He carried the ball six times for 36 yards.
Claypool downplayed Belichick's praise.
"It's definitely cool, but you need to have your hazards on when coaches are talking about you like that," Claypool said, per Steelers Now. "He is probably spending some extra time on you in practice. It'll be a good challenge this week because I know if he's saying that to the media, he's probably game planning for it."
Claypool might be a big target, but likening him to arguably the best tight end of all time just might be going a little too far.
Like Sportscasting on Facebook. Follow us on Twitter @sportscasting19 and subscribe to our YouTube channel.