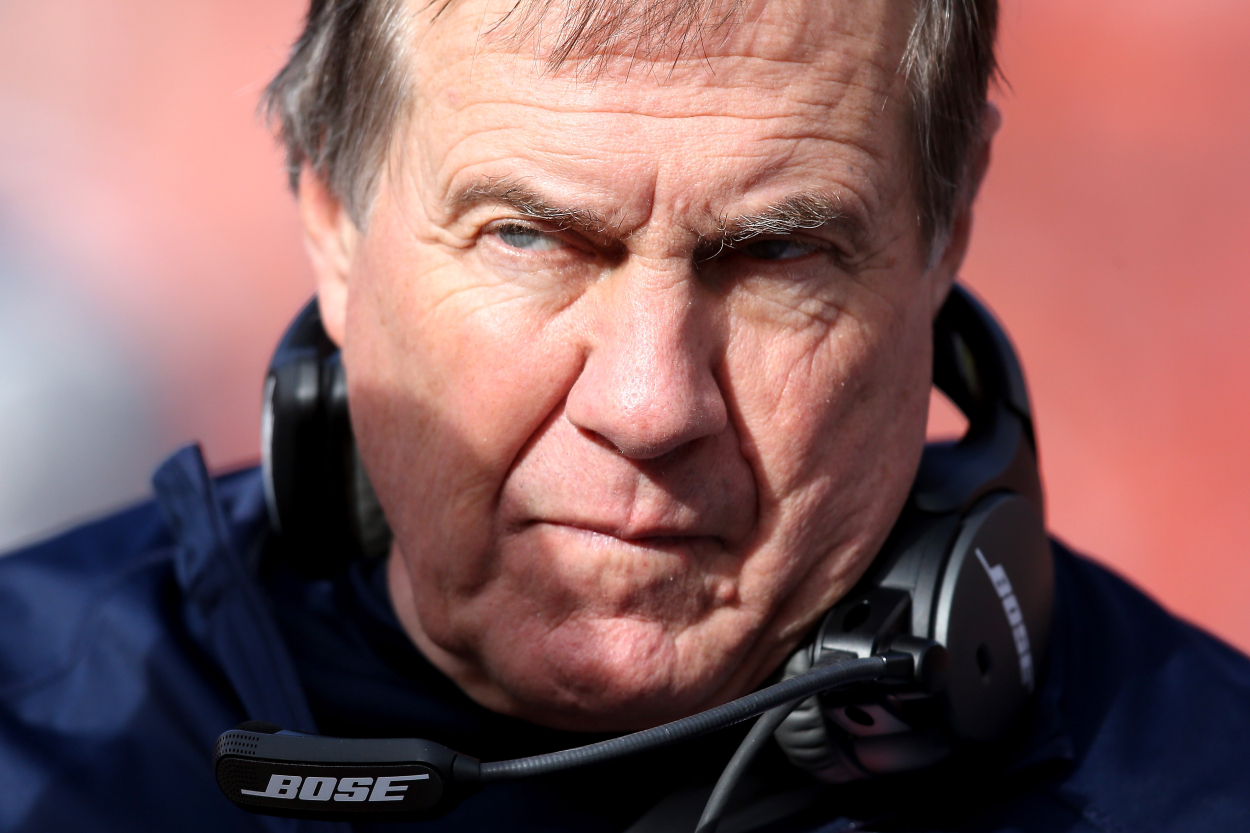 Bill Belichick Once Fined a Patriots Player for a Tweet They Sent to Chad Johnson
Head coach Bill Belichick is known for his demanding culture on the New England Patriots, aka the Patriot Way. Over the years, he has made it clear that he dislikes social media, too. In fact, he once fined a Patriots player for a tweet they sent to former Cincinnati Bengals wide receiver Chad Johnson.
Football fans everywhere know players don't have an easy time playing under Bill Belichick on the New England Patriots. He is known for his Patriot Way, which has led to six Super Bowl titles, but it has also seemed pretty demanding. In fact, within that demanding culture, Belichick has certain restrictions for social media, and he once even fined a former Patriots player for a tweet they sent to former Cincinnati Bengals star Chad Johnson.
So, who was the player? Belichick fined former Patriots defensive back and 2009 second-round draft choice Darius Butler.
Darius Butler played on the Patriots, Panthers, and Colts
After finding success in college at Connecticut, Butler went to Belichick and the Patriots in the second round of the 2009 NFL draft.
However, his tenure in New England didn't quite work out. Butler recorded three interceptions in his first season but didn't have any in his second year in 2010. He also only had 23 total tackles that season, which led to him going to the Carolina Panthers in 2011.
Butler spent one year with the Panthers but then found a home on the Indianapolis Colts in 2012 and played there through the 2017 season. He ultimately recorded three or more interceptions in three of his six years with the Colts, and had four picks in both 2012 and 2013. Butler also had as many as 55 total tackles during the 2013 season.
In total for his career, Butler recorded 334 total tackles and 15 interceptions.
Bill Belichick fined Darius Butler for a tweet he sent to Chad Johnson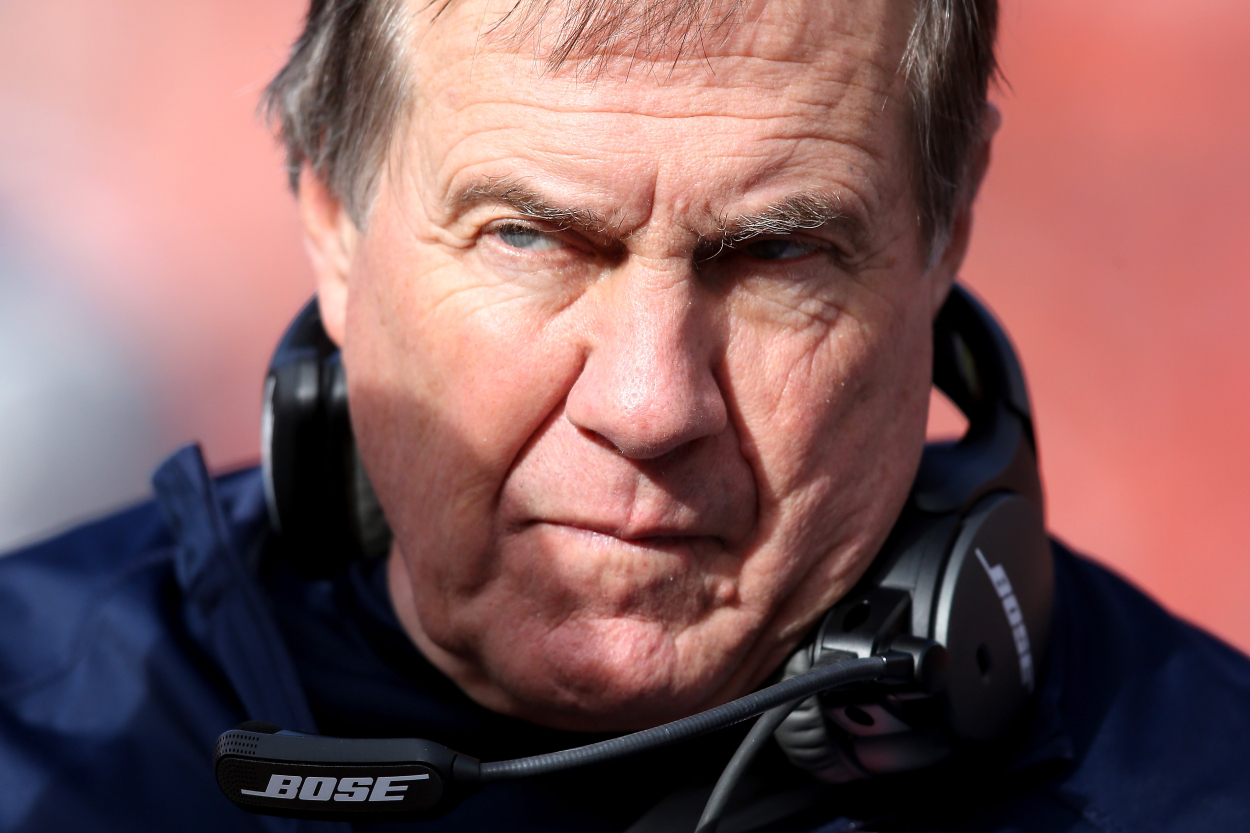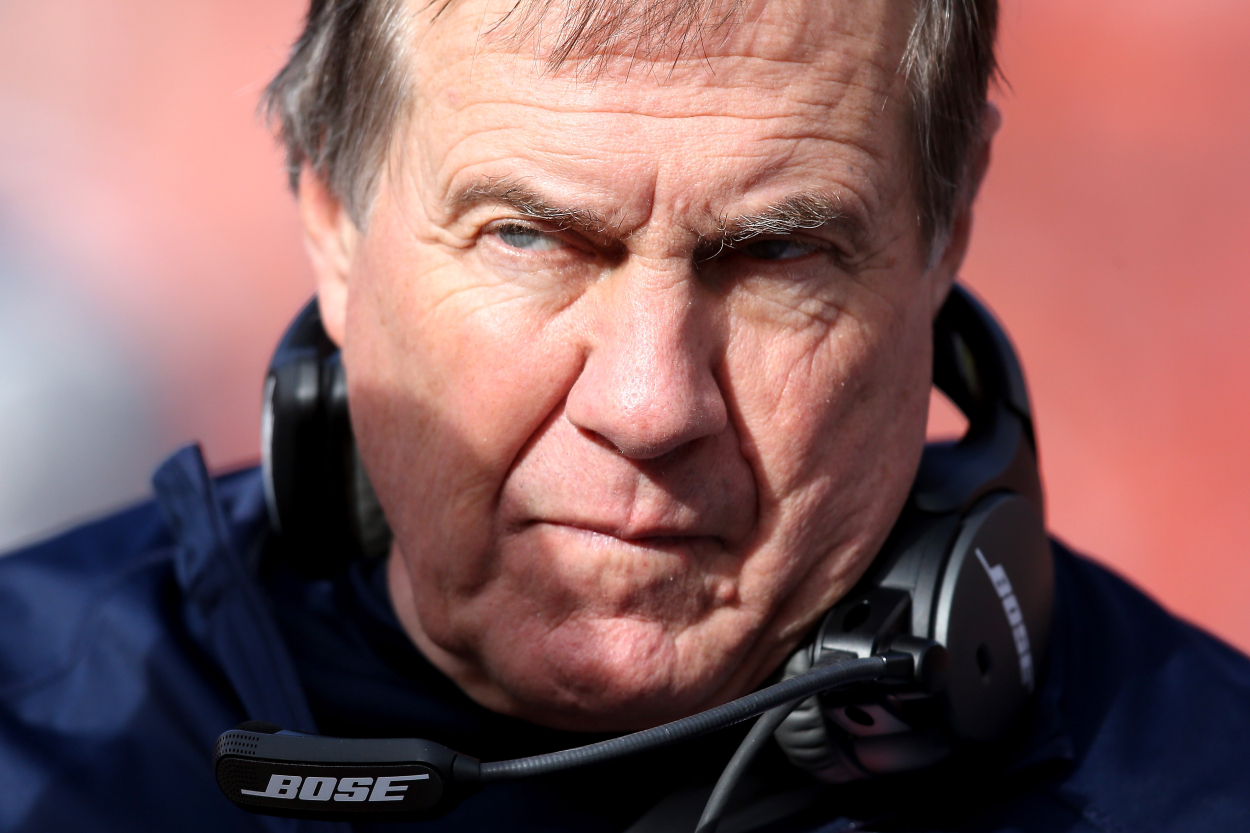 Butler appeared on the June 7 episode The Pat McAfee Show, as he, McAfee, and A.J. Hawk all discussed Floyd Mayweather's recent fight with Logan Paul, as well as Chad Johnson's fight on the undercard.
Johnson fought Brian Maxwell on June 6 and had an impressive debut. With there not being any judges, though, there wasn't an official winner.
While discussing Johnson, Butler brought up the time Belichick fined him for tweeting the receiver.
"I was in my second year, Devin McCourty was in his rookie year, and we were matching up against him and [Terrell Owens]," Butler said of a game between the Patriots and Bengals in 2010. "He was talking s*** [on Twitter], 'Ah, you guys going to double me.' And I'm like, 'Man, nobody doubled you in two, three years,' and then Belichick showed me the whole printout Saturday after walkthrough."
As you can probably expect, Belichick wasn't happy.
"So, I got fined for 'conduct detrimental,' talking about the game plan in typical Bill OG fashion," Butler said.
The Patriots ended up beating the Bengals, 38-24, and Butler said they, in fact, didn't put two men on Johnson. However, OchoCinco still had a pretty big game, catching 12 passes for 159 yards and one touchdown.
Since the Patriots got the win, though, it all worked out, but Butler hasn't been the only player given social media restrictions from Belichick.
Bill Belichick has social media rules on the Patriots
Over the years that social media has grown in popularity, Belichick has made his dislike for it clear.
"Bill had a few rules when this started coming in," former Patriots receiver Julian Edelman said on Green Light With Chris Long, per a previous Sportcasting article. "Like I remember he would [talk about] 'MyFace' and 'SpaceBook,' and … 'SnapFace.'"
The future Hall of Fame coach also has restrictions as to what players can and cannot post.
"He had a specific rule set on what you could do," Edelman said, per the Sportscasting story. "You can't have anything in the facility."
So, while Butler's fine may have seemed ridiculous, he hasn't been the only Patriots player expected to watch what they post on social media. That may explain why Tom Brady has become such a relatable figure on Twitter and other platforms since leaving New England.
The Patriot Way has certainly been successful, but, maybe, it isn't the only way.
Stats courtesy of Pro Football Reference