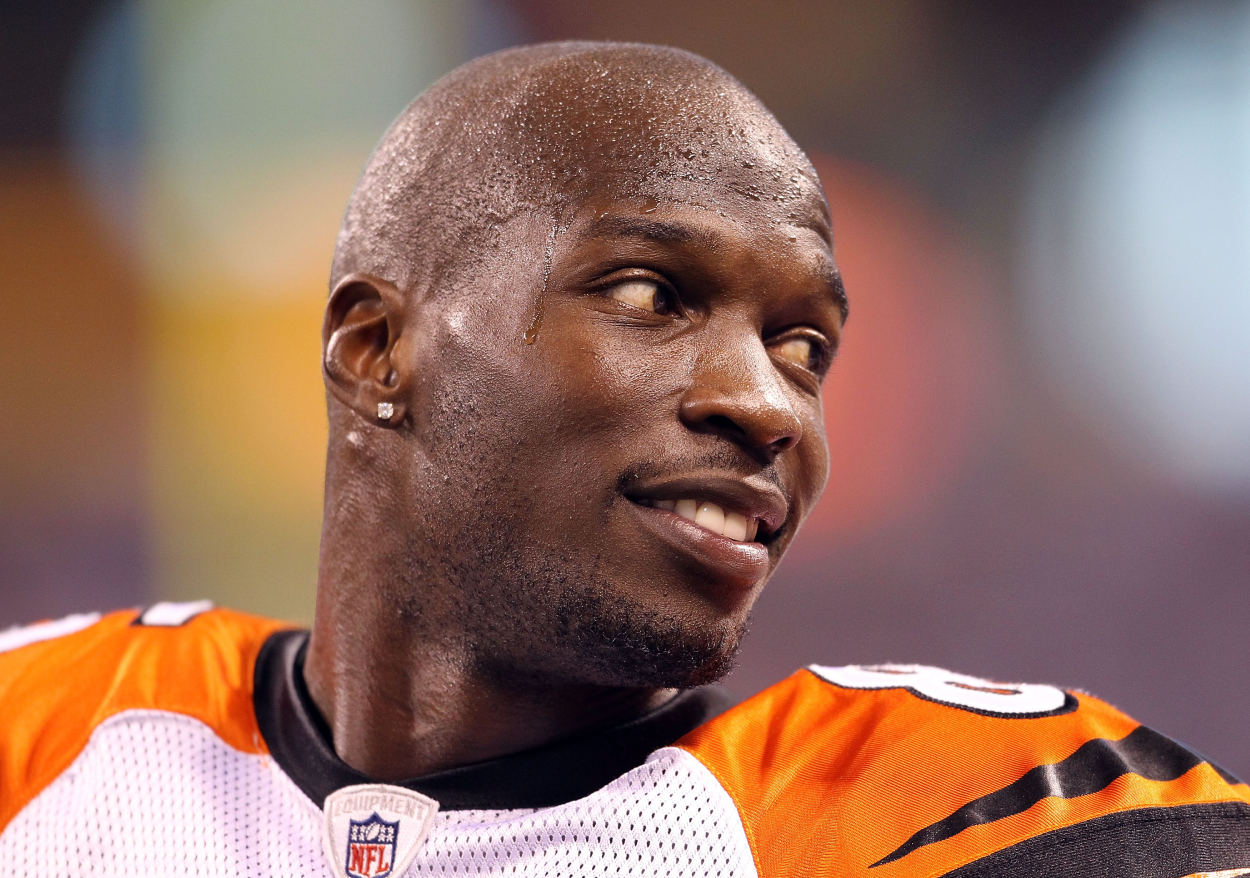 Chad Johnson Hasn't Played in Years but Wishes He Could Play for a Specific Team: 'Prime Ocho in That Offense, I Think Would Be Extremely, Extremely Dynamic'
Chad Johnson, aka Chad Ochocinco, was an electric wide receiver throughout his NFL career with the Cincinnati Bengals, but he hasn't played in the league in nearly 10 years. However, Johnson knows the current team he wishes he could play for right now, as he thinks a "prime Ocho" would make that offense pretty dynamic.
It has almost been a decade since one of the most entertaining receivers in NFL history actually caught a pass. That receiver is Cincinnati Bengals legend Chad Johnson, aka Chad Ochocinco.
Wait, what? A decade? Yes. It doesn't seem like it has been that long, but Johnson last played in the league in 2011.
Throughout his career, Johnson let his play do the talking, becoming one of the best receivers in the NFL, but he also did a lot of talking himself, which made him one of the most intriguing players to follow. However, although he hasn't played in nearly 10 years, Johnson knows the current offense he wishes he could play in right now. You can probably guess it, too, as Johnson chose the Kansas City Chiefs.
Chad Johnson was an electric wide receiver for the Cincinnati Bengals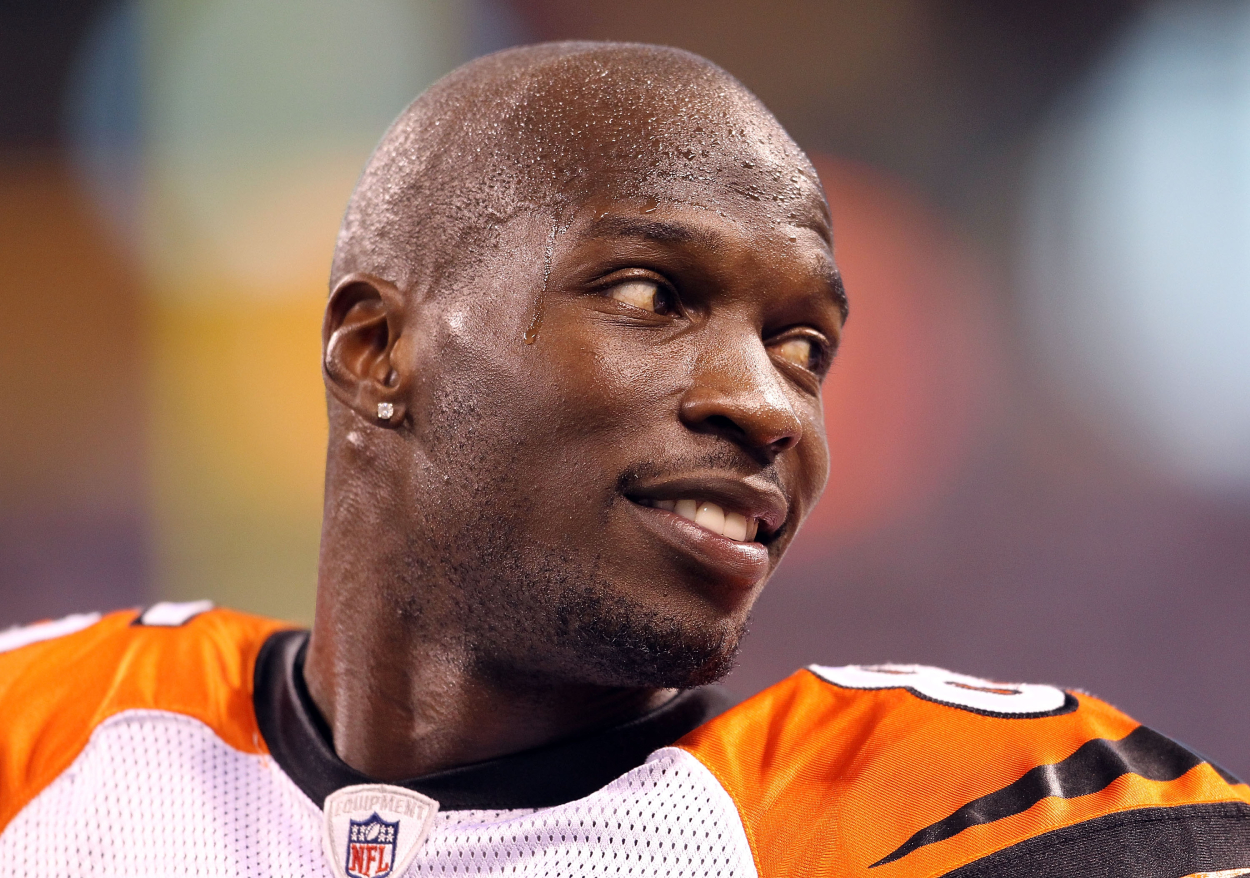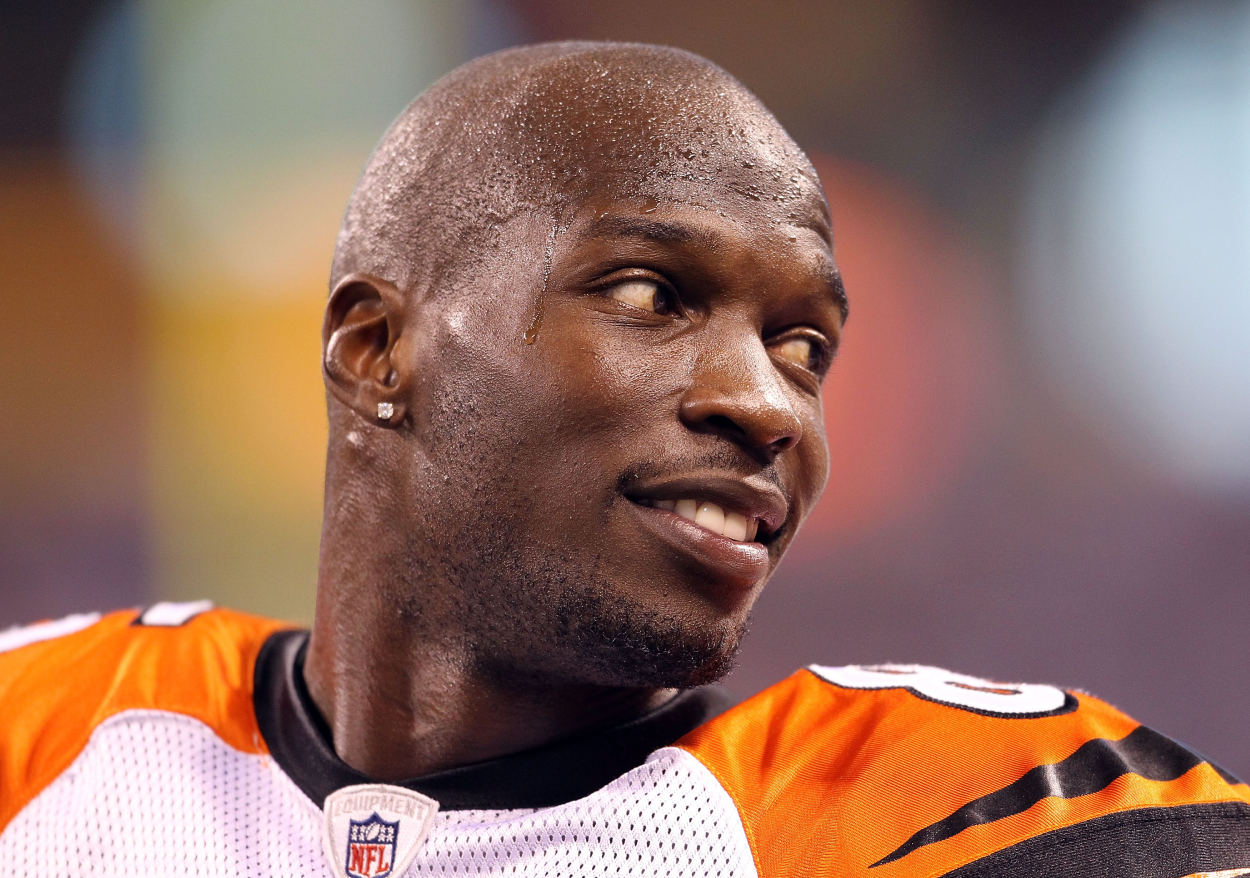 His fun personality and explosive athleticism made Johnson one of the biggest stars in the NFL throughout his career. After going to the Bengals in the second round of the 2001 NFL draft, Johnson only gained 329 receiving yards in his rookie season.
However, from 2002 through 2007, Johnson was one of the best pass-catchers in the league. He gained over 1,100 receiving yards in each of those seasons and led the NFL with 1,369 receiving yards in 2006. He also gained over 1,400 yards in both 2005 and 2007.
The man who at one point changed his name to Chad Ochocinco earned five Pro Bowl selections and was a first-time All-Pro twice during that span. He then later earned another Pro Bowl selection in 2009.
Following his 10-year career with the Bengals, Johnson played for the New England Patriots in 2011, his last year in the league. For his career, he caught 766 passes for 11,059 yards and 67 touchdowns.
Ochocinco wishes he could play for the Kansas City Chiefs
Patrick Mahomes and the Chiefs have had one of the most explosive offenses in the NFL in each of the last three seasons. It, of course, helped them win a Super Bowl during the 2019 season and then led them back to the big game during the 2020 campaign.
While Mahomes already has several big-time weapons, including Tyreek Hill and Travis Kelce, Johnson wishes he could see what a prime Ochocinco would look like in that offense.
"It would be really nice," Johnson said on the June 3 episode of The Ringer's Slow News Day. "… [Head coach] Andy Reid and, obviously, the magician who's calling the plays is what makes that thing go. Just having Patrick Mahomes is a plus, but with [offensive coordinator] Eric Bieniemy, Patrick Mahomes, and they just putting a prime Ocho in that offense, I think would be extremely, extremely dynamic."
Johnson in his prime would make that offense maybe the strongest in NFL history. Kelce and Hill both gained over 1,200 receiving yards in 2020 and had over 10 touchdown catches. The former Bengals star, on the other hand, was an incredible athlete throughout his career and gained over 1,200 receiving yards five times. Mahomes is already one of the best quarterbacks in the NFL, but Johnson would just make that Chiefs offense essentially unstoppable.
Chad Johnson thinks he'd still find success in the NFL
Although he hasn't played in almost 10 years, Johnson still thinks he'd still have a lot left in the tank if he were to try to relaunch his NFL career.
"Nothing has changed; same size, speed might have decreased a little bit; I've never been hurt before," he said on Slow News Day. "I haven't stopped moving, stopped being active since I [last] played. I've been playing soccer."
So, what would his stats look like if he were to play for his old team, the Bengals, in 2021?
"I would probably come in on third downs. I could probably finish [with] three, four touchdowns, maybe 700, 750, 800 yards," Johnson said.
No one has ever said Johnson isn't confident. But if you don't understand why the former pass-catcher has such a strong belief in himself, then look up some of his highlights on YouTube. In his prime, Johnson could go toe-to-toe with anyone.
Stats courtesy of Pro Football Reference