Travis Kelce Has Earned More Than $30 Million With the Chiefs and Also Relied on Kobe Bryant to Help Him Win Money Gambling in Vegas
Travis Kelce has put himself in the conversation as one of the greatest tight ends of all-time. His success with the Kansas City Chiefs has ultimately led to him becoming pretty wealthy, too. However, you can never be too wealthy. In fact, Kelce once won a bet while out gambling in Las Vegas because of the great Kobe Bryant.
Travis Kelce has become one of the greatest tight ends in NFL history
The Kansas City Chiefs selected Kelce in the third round of the 2013 NFL draft out of the University of Cincinnati, and — after only playing in one game in his rookie season — Kelce has since become a star.
Kelce caught 67 passes for 862 yards and five touchdowns for the Chiefs in 2014, but in 2015, he earned his first of six consecutive Pro Bowl selections. He did not just stop there, though, as Kelce has gained over 1,000 receiving yards every season since 2016 and has earned First-Team All-Pro honors three times.
Additionally, in 2020, Kelce set the NFL record for receiving yards in a single season for a tight end. He ultimately caught a career-high 105 passes for 1,416 yards and 11 touchdowns.
Kelce has also come up big in the playoffs for the Chiefs. In the team's Super Bowl run during the 2019 season, he caught four touchdowns in three postseason games.
For his career (through the 2020 season), Kelce has caught 612 passes for 7,881 yards and 48 touchdowns.
He has become a wealthy man with the Kansas City Chiefs
Having a talented tight end like Kelce can mean a lot for a team, and he has certainly meant a lot to Chiefs quarterback Patrick Mahomes. This is why the Chiefs have ultimately invested so much money in Kelce over the years.
Through the 2020 season, Kelce has earned an estimated $33.68 million with the Chiefs. However, in the summer of 2020, Kelce signed a four-year, $57 million extension, according to NFL.com. There were still two years left on his previous contract, though, so Kelce is ultimately tied to the Chiefs through the 2025 season.
After he plays that entire contract out, Kelce will have made $99.93 million playing football. This doesn't count any endorsements, though, or even the money he made from his show Catching Kelce. Celebrity Net Worth estimates that Kelce has a $20 million net worth.
Having plenty of money can give you plenty of flexibility to gamble in Vegas (responsibly), right? Definitely, especially if you just won a Super Bowl.
Travis Kelce won while gambling in Vegas because of Kobe Bryant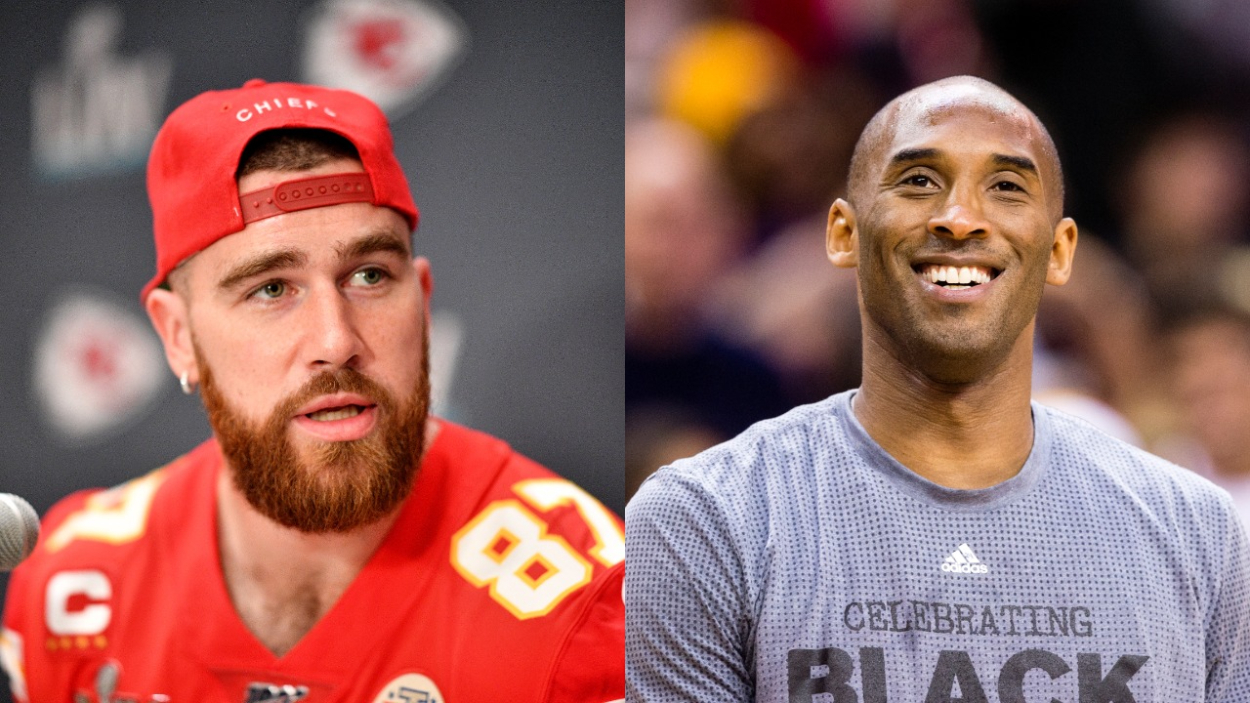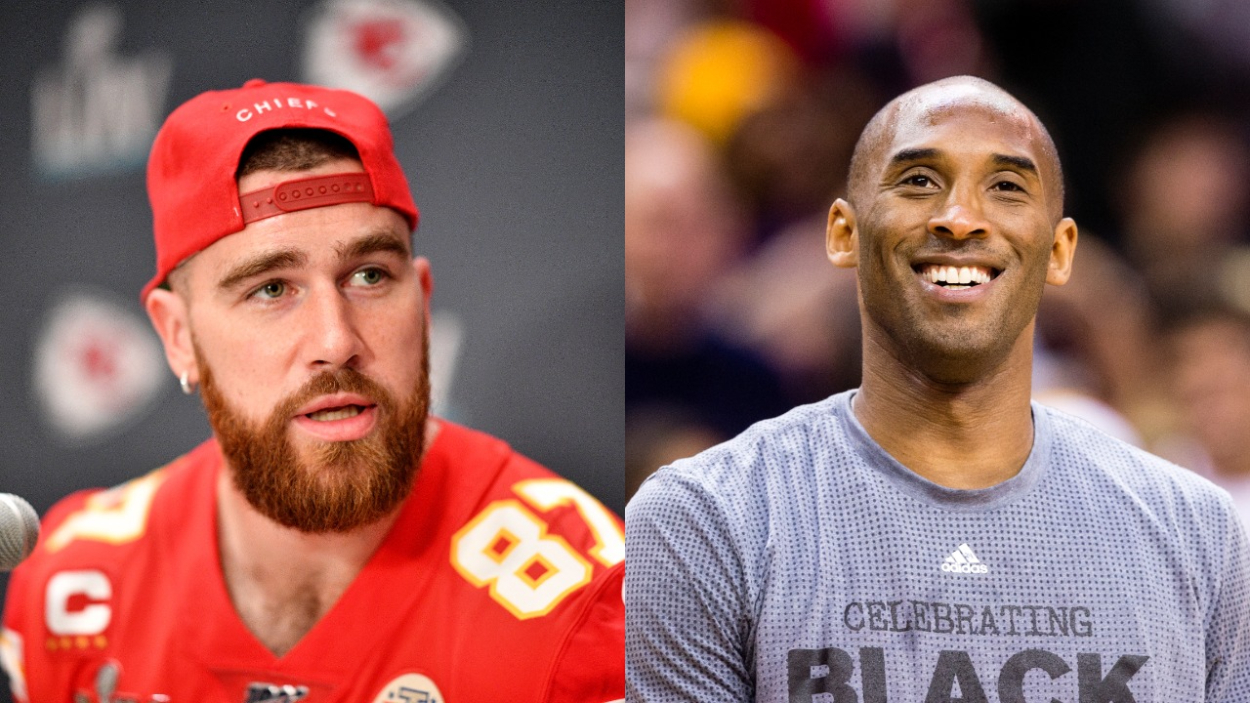 Earlier in the 2020 season, Patrick Mahomes did a radio interview on 610 Sports Radio's The Drive just one day after the Chiefs traveled to Las Vegas to play the Las Vegas Raiders.
He then received a question about if he had ever visited Vegas before that trip.
"I went after the Super Bowl last year, and it was fun as well," Mahomes said on the Nov. 23, 2020, episode.
Mahomes then got asked if he gambled at all while he was there, and he gave a fun anecdote about Kelce winning a bet.
"Travis Kelce — it was actually right after Kobe Bryant died — he actually hit on black 24 on the first roll of roulette. So, it was a pretty crazy story," Mahomes said.
For those of you who don't know, Kobe Bryant — who died in January 2020 — wore No. 24 during the second half of his NBA career with the LA Lakers. He ultimately won two championships while wearing No. 24, too.
Travis Kelce is already a pretty rich man, but it appears that Kobe Bryant helped him become a little bit richer that night in Las Vegas.
Stats courtesy of Pro Football Reference; Contract numbers courtesy of Spotrac
How to get help: In the U.S., contact the National Council on Problem Gambling helpline at 1-800-522-4700.