Chiefs TE Travis Kelce Used to Be a Star Quarterback
When discussing the best tight ends in the NFL today, one name always comes up – Travis Kelce. Ever since 2014, Kelce has been unstoppable for the Kansas City Chiefs as he could be one of the best pass-catching tight ends of all-time. Kelce has not always played tight end, though. He used to be a star quarterback.
Travis Kelce had a long career with the Cincinnati Bearcats
Travis Kelce played for the Cincinnati Bearcats in college from 2008 through 2012. He, however, redshirted in 2008 and then did not play the entire 2010 season due to a violation of team rules. Kelce did play in 2009 as a redshirt freshman and then in 2011 as a redshirt junior. He only had 14 catches combined in those two seasons, though. He also had eight rushes in 2009 for 47 yards and two touchdowns out of the wildcat formation, according to GoBearcats.com.
Then in 2012, Kelce became a star. As a fifth-year senior, Kelce caught 45 passes for the Bearcats to go with 722 yards and eight touchdowns. He helped lead Cincinnati to a 10-3 overall record that season and they won a bowl game. 
Kelce's play in his final college season led to some interest in him from teams in the NFL draft.
Becoming a Kansas City Chiefs legend
The Kansas City Chiefs selected Kelce in the third round of the 2013 NFL draft. Kelce only played in one game his rookie season due to injury, but he was very productive in his second season. In 2014, Kelce caught 67 passes for 862 yards and five touchdowns. Then in 2015, he had another big year as he caught 72 passes for 875 yards and five touchdowns. Kelce ultimately earned his first Pro Bowl selection that season too. 
Kelce has since earned a Pro Bowl selection every season since 2015. Also, since 2016 Kelce has had 1,000 or more receiving yards in each season. The past two seasons, Kelce had over 1,200 receiving yards each year and 2018 was his best season as he had 103 catches for 1,336 yards and 10 touchdowns.
In 2019, though, he helped lead the Chiefs to the team's first Super Bowl win since the 1969 season. He had a huge game in the Divisional Round against the Houston Texans as he caught 10 passes for 134 yards and three touchdowns. He also caught one touchdown in the Super Bowl win over the San Francisco 49ers.
Here are some more of Kelce's career accomplishments.
Five-time Pro Bowl selection
Two-time first-team All-Pro honoree
507 career catches for 6,465 yards and 37 touchdowns
Kelce could be a Hall of Fame tight end one day. However, he used to be a star quarterback.
Could Kelce take Patrick Mahomes' job at quarterback?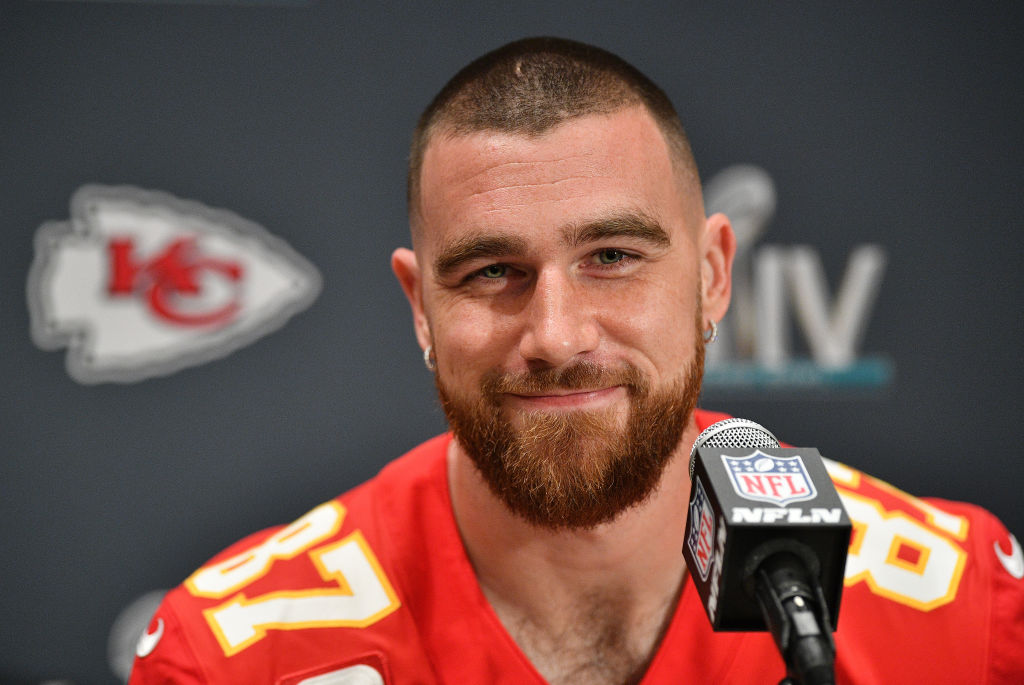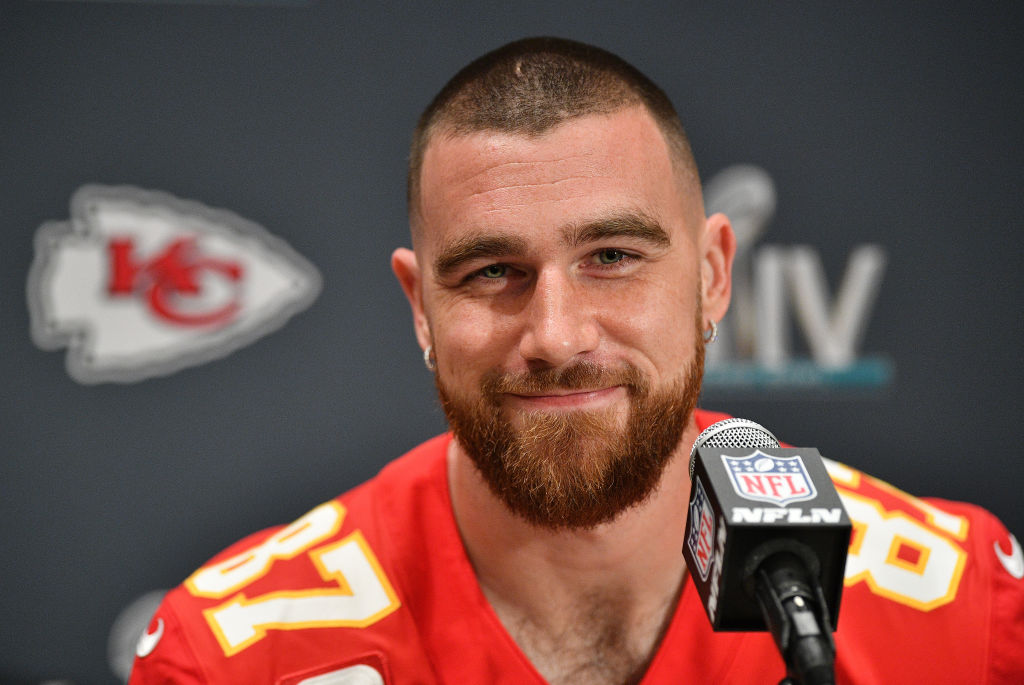 Before playing tight end for the Cincinnati Bearcats, Kelce was a star quarterback in high school. Even if you look at his recruiting profile on ESPN, it has him listed as a quarterback. 
Kelce was a three-year letter winner at quarterback for Cleveland Heights High School, according to GoBearcats.com. He earned all-league honors as a senior too. In his senior season, Kelce had 2,539 yards of total offense. He had 1,016 rushing yards and 10 rushing touchdowns in addition to 1,523 passing yards, 21 passing touchdowns, and eight interceptions.
No, those stats are not eye-popping but they are certainly solid. We have watched Kelce play quarterback in the wildcat formation a couple of times for the Chiefs, but he has never even come close to rushing for 1,000 yards. He has also only thrown one pass in his career for the Chiefs which came in 2017, according to Pro Football Reference. It was ultimately intercepted.
Okay, so maybe Kelce won't be challenging quarterback Patrick Mahomes for his job. His career path, though, certainly shows that he is an elite athlete. Maybe Andy Reid will give him a couple of more opportunities to show off his arm in the coming seasons.