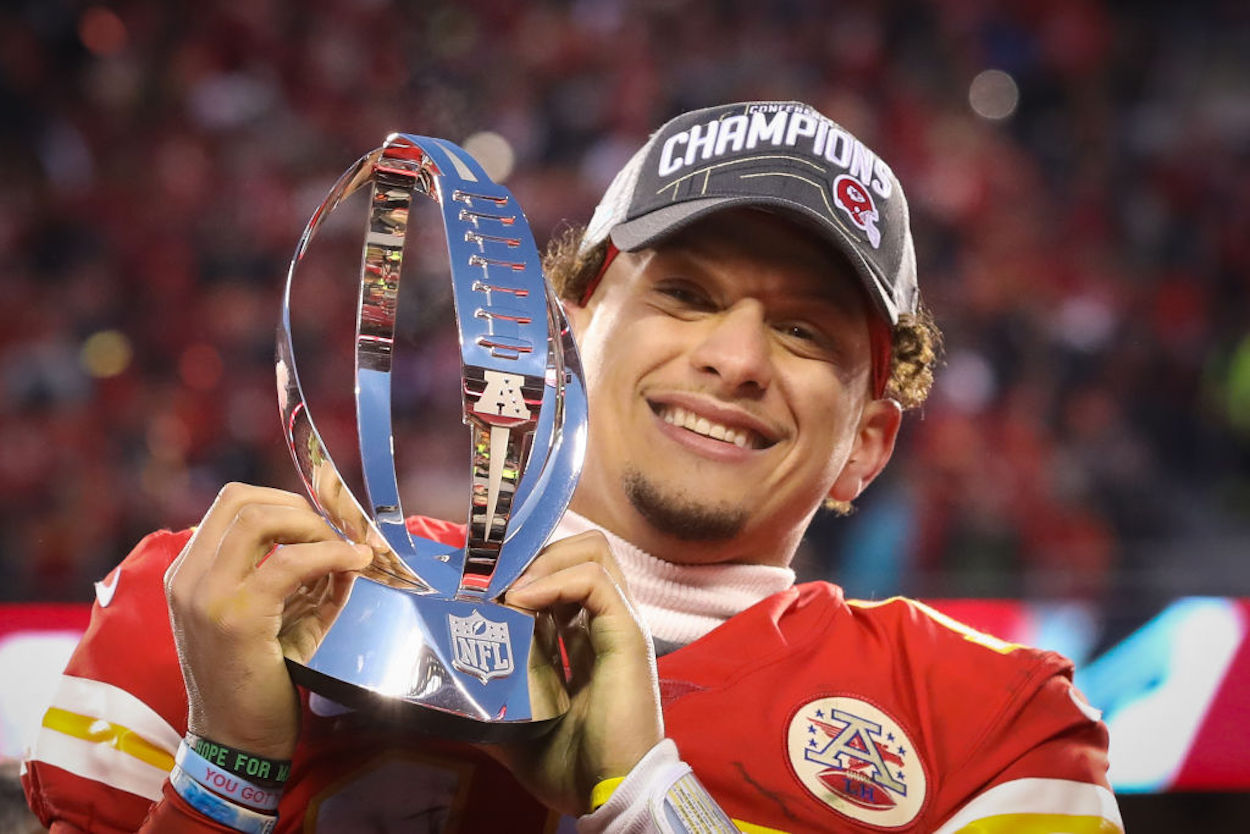 Who Were the 9 Teams That Passed on Patrick Mahomes in the 2017 NFL Draft?
Looking back at the 2017 NFL draft, Patrick Mahomes should've been the clear No. 1 pick. So, who are the nine teams that passed on him?
If you were to hit the reset button on the NFL and redraft the entire league from scratch, Patrick Mahomes might be the unanimous No. 1 overall pick. He's already proven to be a generational talent and a future all-time great just four years into his NFL career.
But although everyone now agrees Mahomes is the most valuable player in the NFL today, he wasn't even the No. 1 overall pick in his draft class. In fact, nine teams passed on the Texas Tech gunslinger before the Kansas City Chiefs stole him with the 10th pick. So, it's time to expose those nine teams who made franchise-altering mistakes that fateful night. Sorry in advance, Bears fans.
1. Cleveland Browns: Myles Garrett
After a 2016-17 Browns season that featured incompetent quarterback play, an 0-16 record, and team turmoil around every corner, Cleveland knew they had to knock the No. 1 pick out of the park. That's exactly what they did with Myles Garrett. Garrett was widely considered the best player in the 2017 draft class, and he's already become one of the top pass rushers in the league. Browns fans wouldn't mind having Mahomes under center instead of Baker Mayfield, but Garrett is a fine consolation prize.
2. Chicago Bears: Mitch Trubisky
Here's where things get interesting. The Bears came into the 2017 NFL draft in dire need of a franchise quarterback. That's what Chicago thought it acquired with Mitch Trubisky, but Mahomes went off the board eight picks later. Pain.
3. San Francisco 49ers: Soloman Thomas
Soloman Thomas was thought to be a promising prospect out of Stanford in 2017. The 6-foot-2, 280-pound monster was unstoppable off the edge in college and showed flashes of elite athleticism throughout his career. But four seasons into his NFL career, Thomas has recorded only 16 tackles for loss and six sacks in 48 games. Woof.
4. Jacksonville Jaguars: Leonard Fournette
Looking back on this selection, it's hard to knock the Jaguars. Fournette was considered one of the best running back prospects of the decade coming out of LSU. His elite mix of power and speed made him a can't miss-selection in the 2017 draft. Fournette rushed for over 1,000 in both of his healthy seasons with the Jaguars, but he's since moved on to greener pastures with Tom Brady and the Tampa Bay Buccaneers.
5. Tennessee Titans: Corey Davis
In 2017, the Titans were in desperate need of a No. 1 wide receiver to pair with Derrick Henry. Tennessee was committed to Marcus Mariota at quarterback after drafting him second overall in 2015, so they didn't even look to replace him with the fifth pick. The Titans have since found a competent QB in Ryan Tannehill, but it's safe to say they'd rather have Mahomes 100 times out of 100.
6. New York Jets: Jamal Adams
This one still stings for Jets fans. New York decided to pass on a quarterback in 2017 because the team believed the 2018 QB class was more promising than anyone left on the board at the time. How'd that work out?
7. LA Chargers: Mike Williams
The Chargers have found their franchise quarterback in Justin Herbert, so this pick doesn't hurt as much as it does for other teams, but they still could've gotten a bigger bang for their buck in 2017. Mike Williams is a solid deep threat who can make game-changing plays down the field, but he hasn't lived up to the hype of a top-10 pick.
8. Carolina Panthers: Christian McCaffrey
Besides the Browns, the Panthers might be the only team from the 2017 draft that doesn't regret their selection. Christian McCaffrey is arguably the most dangerous offensive weapon in the NFL four seasons into his career. He had an injury-riddled 2020-21 season, but he should be back to his old self next year.
9. Cincinnati Bengals: John Ross
Whoopsies. Bet the Bengals wish they could have this one back. John Ross just hasn't been able to stay on the field four seasons into his NFL career, and he hasn't even been very productive when he is in uniform. Cincinnati made amends for passing on Mahomes by grabbing Joe Burrow in the 2020 draft, but this one still hurts.