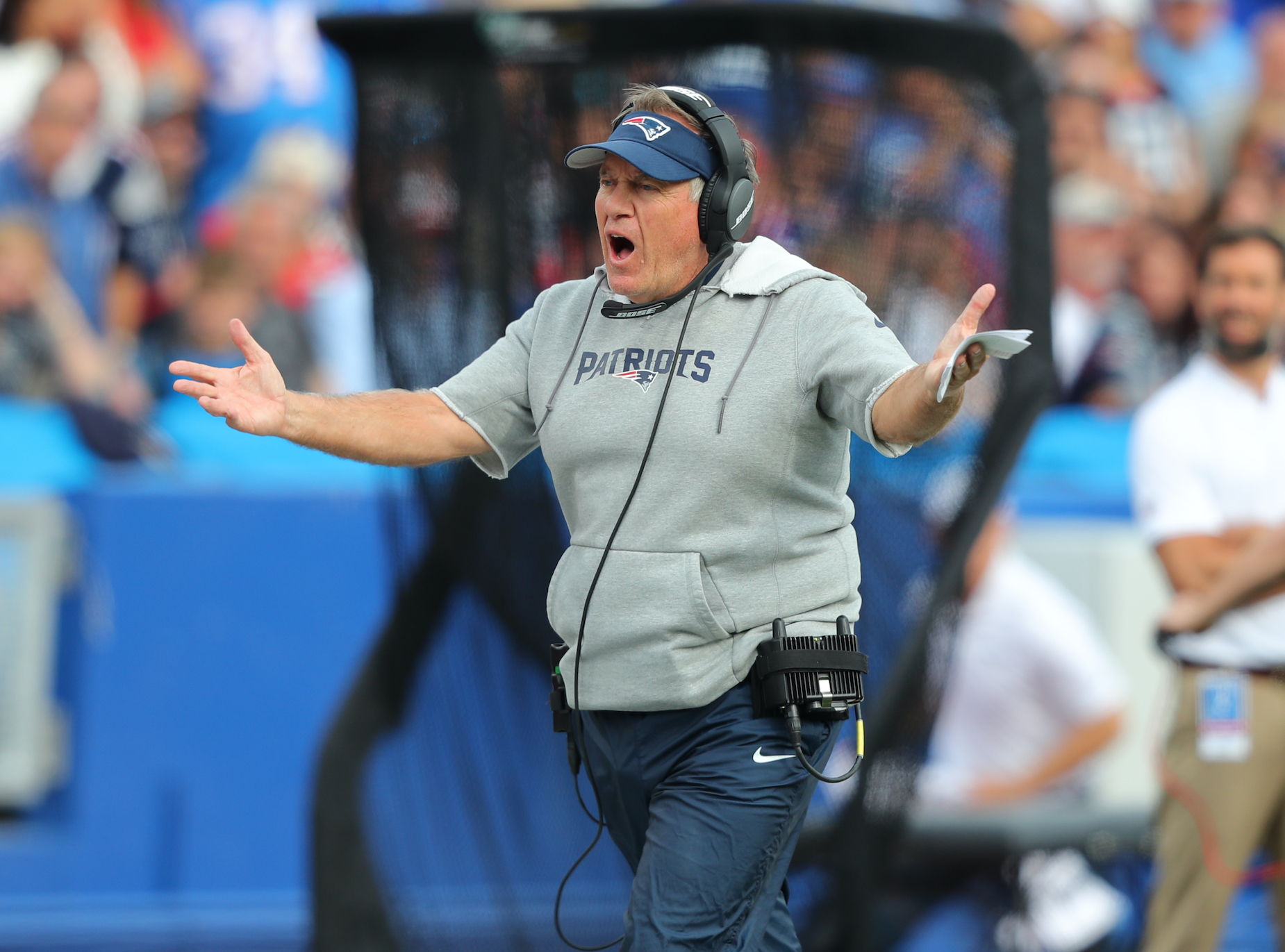 Bill Belichick Openly Mocked Social Media and Had a 'Specific Rule Set' for What Patriots Players Could Post: 'We Get It, Coach, You Hate It'
Bill Belichick has a very specific things of doing things and has some strict rules about what his Patriots players can share online.
Purely from a football perspective, no one can argue with Bill Belichick's resume. During his time in New England, the coach has found success that most NFL lifers can only dream of. Those Lombardi Trophies have done more than enhance the Hoodie's reputation, though. They've also given him the clout to shape the entire Patriots organization in his image. Take, for example, his social media policy.
While Twitter, Instagram, and other apps are an inescapable part of modern life, Belichick isn't one to change his ways. According to two of his former players, the coach had no problem mocking social media platforms and, unsurprisingly, had a specific rule set about what players could share.
Bill Belichick and the Patriot Way go hand-in-hand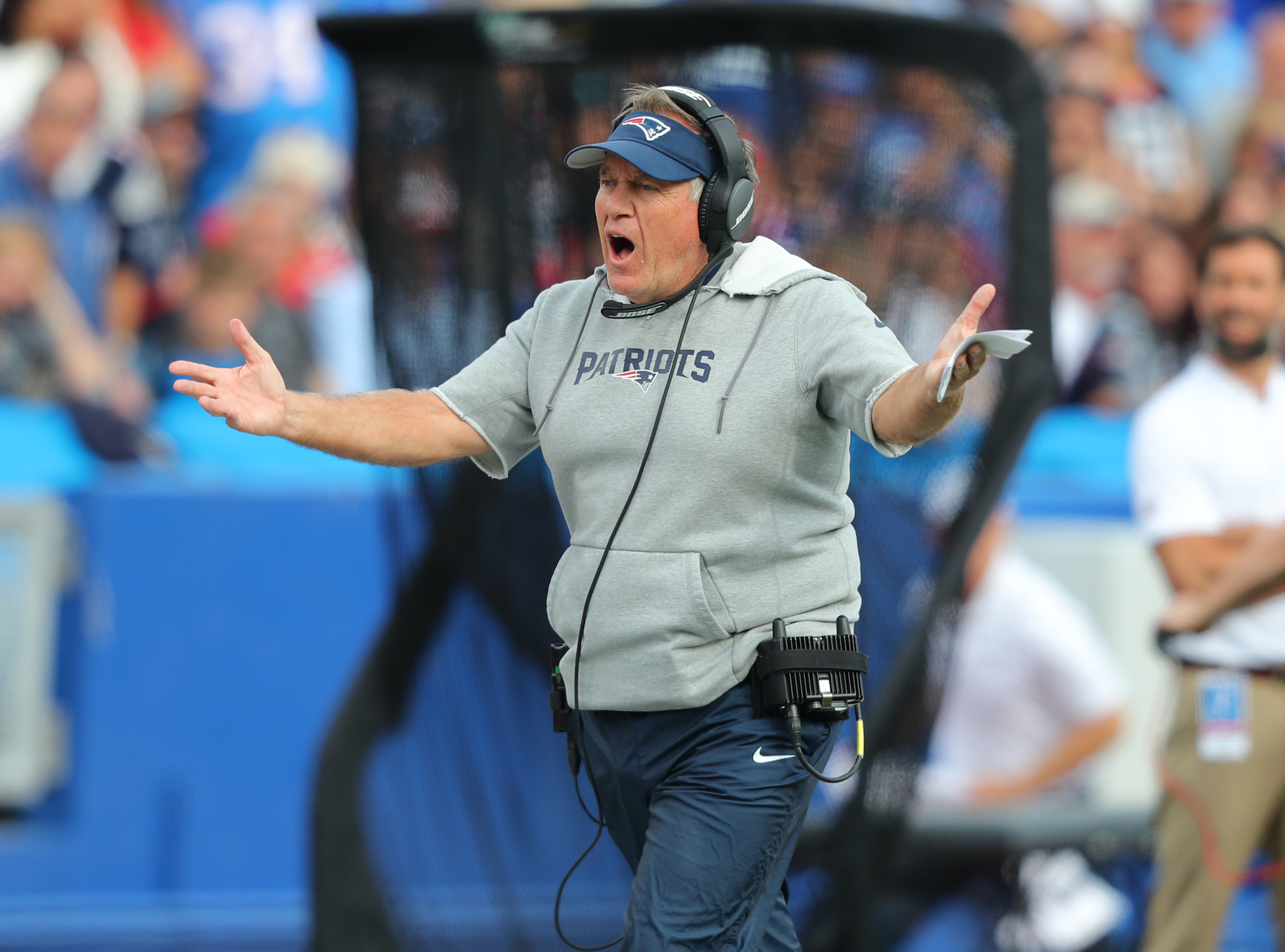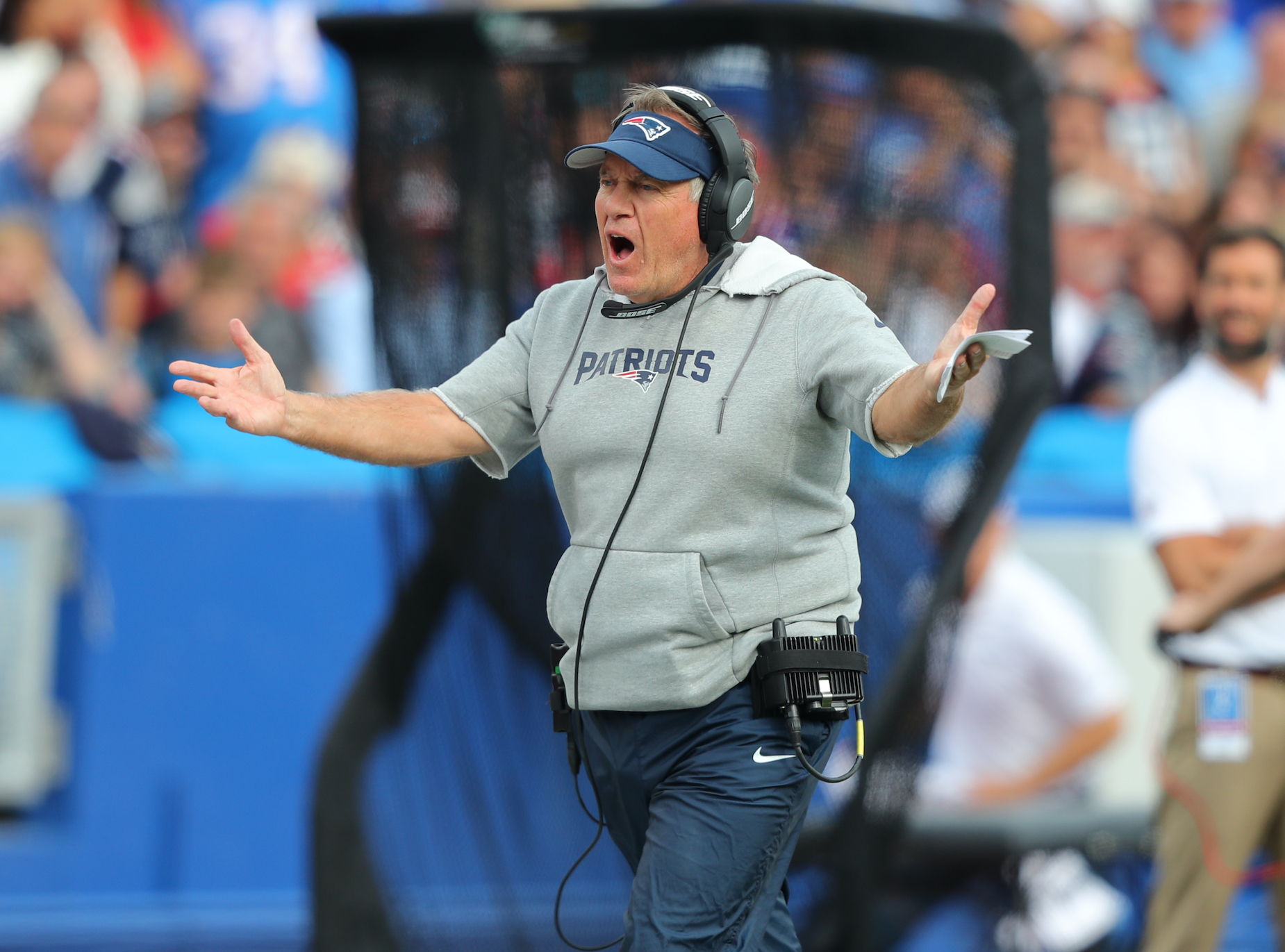 While there are plenty of cliches about how a franchise is bigger than any one person, there are some exceptions to the rule. In Foxborough, for example, Belichick has essentially become the modern Patriots organization.
Ever since moving to New England in 2000, the hoodie-wearing head coach has taken control of the entire franchise. From on-field decisions to personnel choices, virtually everything the Patriots do runs through him. While it's tough to argue with that from a football perspective — you don't win six Super Bowl titles by accident — it has done more than just win games. Belichick has also created a very specific culture.
If you ask a football fan about New England, you'll probably hear the same few things (beyond the expletives): the Patriots Way and 'Do your job.' Although those two phrases have lost a little bit of meaning as they've bled into popular culture, they're still emblematic of the team's modern dynasty.
In Foxborough, Belichick has created a culture where no one player is bigger than the team. Everyone is expected to show up and take care of business; whether you're a backup lineman or the starting safety, everyone has a responsibility to help the organization succeed in their own way. When you can't do that any more, it's time to move on. No Patriot, not even Tom Brady, is irreplaceable.
Bill Belichick, unsurprisingly, doesn't care for social media
Whether it's fair or not, Belichick has earned some specific reputations. The coach comes across as somewhat of a grumpy guy, even though we've heard that he can have fun behind the scenes. When it comes to social media, though, that public perceptions seems to be on the mark.
That reality, though, clashes with modern reality; in 2021, every player is on their phones and trying to build a brand. In New England, though, Belichick is the one calling the shots.
"Bill had a few rules when this started coming in," Julian Edelman explained on The Green Light With Chris Long. "Like I remember he would [talk about] 'My Face' and 'Space Book,' and … 'Snap Face.'"
Those weren't innocent mistakes, though. Belichick knew the names of the apps but seemingly wanted to make his dislike of them abundantly clear to everyone in the room. "We get it, coach, you hate it," Long added.
Beyond poking fun at the apps themselves, Belichick also laid down some specific restrictions on what players could and could not share.
"He had a specific rule set on what you could do,' Edelman continued. "You can't have anything in the facility." The number one violation was taking pictures in the practice facility; that rule even extended to the parking lot and, no matter how innocent the post was, it had to be removed.
"I remember, I would be at my locker just, you know, in between meetings, and you would see a picture from someone in the locker room. And you'd go look like, 'What the? What is he thinking?' And then, all of a sudden, you'd see little Berj [Najarian, who is essentially Belichick's chief of staff] walk in. He just walks in, 'Hey, Bill wants to see you.'"
Those social media rules could explain why Tom Brady is letting loose in Tampa Bay
During their time together, Belichick and Tom Brady found plenty of success. Based on what we're now seeing on the internet, though, it seems like the quarterback could have gotten sick of the coach's social media rules.
While TB12 was always capable of cracking a joke or slipping in a witty remark, we've seen him take things to the next level in Tampa Bay. After the Buccaneers Super Bowl parade, for example, Brady poked fun at his own drinking. He's also taken a shot at the Dallas Cowboys, teased Bruce Arians, and set the internet into a Bitcoin-related frenzy. His social media presence seems quite a bit different from the all-business quarterback we knew and loved (or loathed) in New England.
With that being said, though, it's unclear how much of the change is down to freedom from Belichick's social media rules; it's possible that Brady is simply more confident in his own skin after spending two decades in the NFL spotlight. It is quite the coincidence, though, that he started showing more personality after leaving Foxborough and teaming up with a more outspoken head coach.
At the end of the day, Belichick's social media policy probably isn't for everyone. When you've won six Super Bowls, though, you're more than entitled to make some rules.