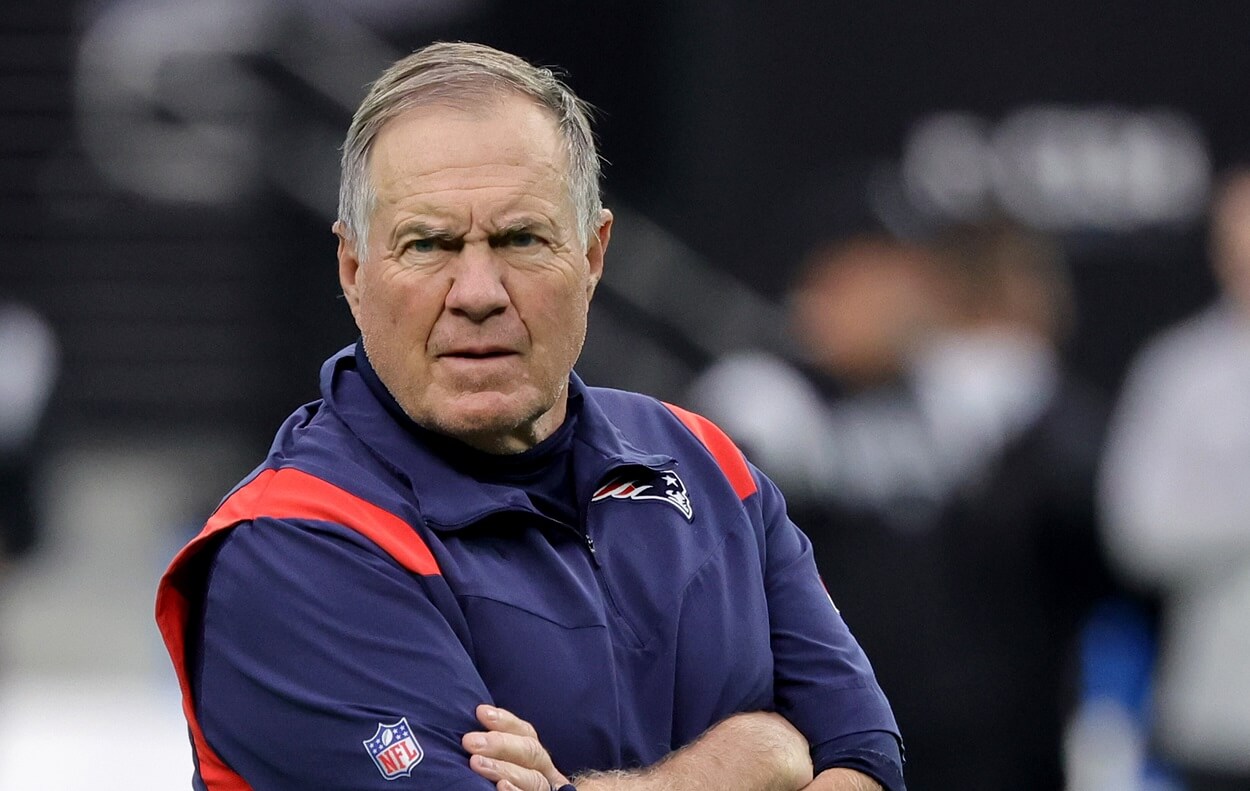 Bill Belichick's Hypocritical Message to Patriots Fans Inspires Blind Support From Longtime Team Captain
Out-of-character comments from New England Patriots head coach Bill Belichick at least got support from former team captain Devin McCourty.
Since the dawn of the new millennium, New England Patriots players and fans have accepted the downsides of having a notoriously demanding head coach whose disdain for giving detailed answers at press conferences has made him one of the least-likable figures in the NFL.
Of course, winning division titles on an annual basis and securing six Super Bowl rings has provided Bill Belichick with more than enough credibility and confidence to do things his way with essentially no resistance. 
But based on how the Patriots have performed and operated since Tom Brady took his talents to Tampa, it's clear the man in charge of running Robert Kraft's football team isn't the same person who captured a half-dozen Lombardi Trophies between 2001-18. 
As if New England's uncharacteristically sloppy and unorganized play hasn't raised sufficient doubts about Belichick losing his edge, his words should. Yet even though his recent message to Patriots fans represented one of the most hypocritical moments of his career, that didn't stop one of his most trusted players from coming to his defense. 
But even if Devin McCourty believes his former boss's resume speaks for itself, Belichick's new appreciation for the past should only raise more questions about whether it's time to move in a different direction before it's too late.
Bill Belichick's message to Patriots fans couldn't have been more out of touch
During his media appearance at the NFL owner's meetings on Monday, March 27, Belichick raised eyebrows by delivering an uncharacteristically hypocritical answer in his characteristically succinct fashion. 
Asked by ESPN reporter Mike Reiss why fans should be optimistic about the future, the second-winningest coach in NFL history didn't bring up a name of a player on the roster. He didn't try to inspire confidence by calling attention to a revamped coaching staff that now includes a real offensive coordinator. And he didn't attempt to reignite the fan base by admitting to any of the mistakes he made that doomed the Patriots from the start in 2022. 
Instead, Belichick did the exact opposite of what he did during the dynasty days: He brought up the past. 
"The last 25 years," was his response to Reiss, a stunningly out-of-character remark from someone who spent years telling his players and coaches to treat every game as its own battle and never to get comfortable with winning. 
Sure, Belichick has a brilliant resume that should leave no doubt about his place in NFL history. But considering he's been a sub-.500 coach without Tom Brady as his quarterback, it's also fair to point out that the Patriots have been in decline for several years under his watch. 
Yet when given an opportunity to talk about Mac Jones' upside under Bill O'Brien or potential year-two jumps from top draft picks Cole Strange and Tyquan Thornton, Belichick painted himself into a hypocritical corner by basically resting on his laurels.
Devin McCourty coming to Belichick's defense isn't the best look either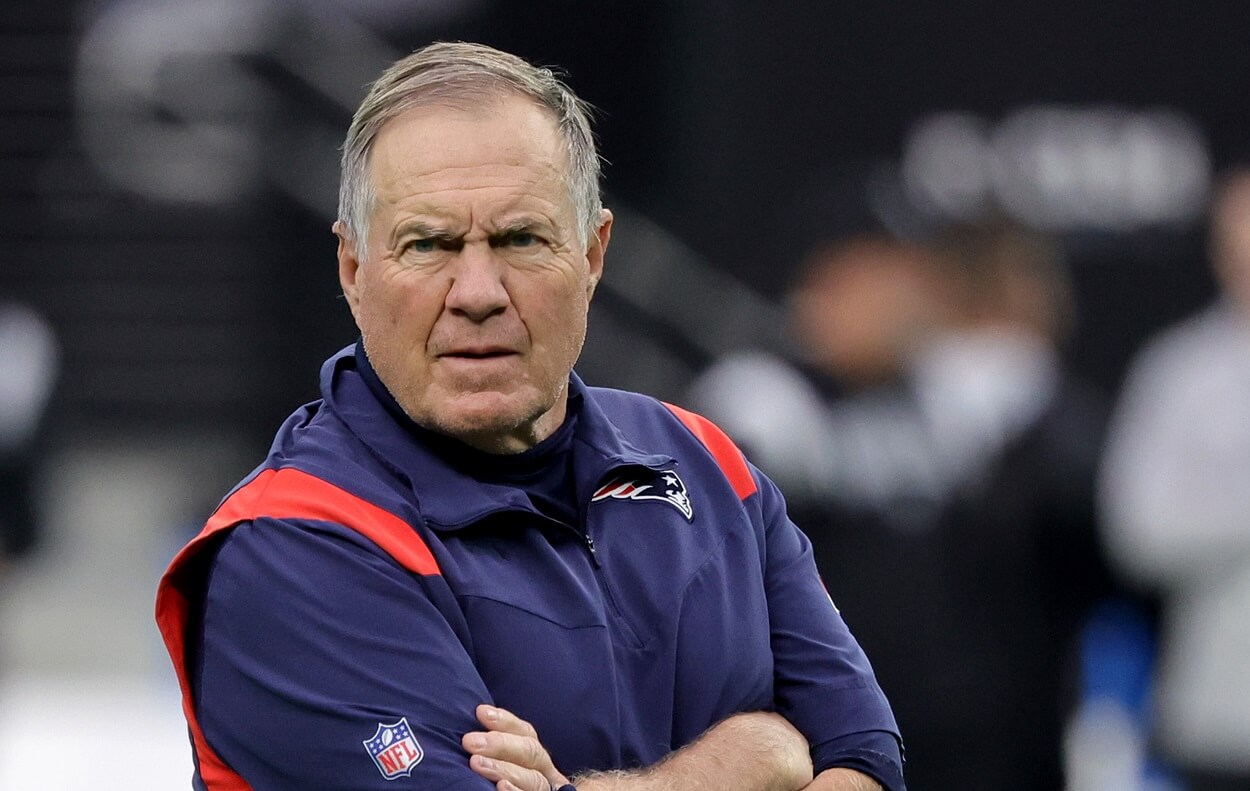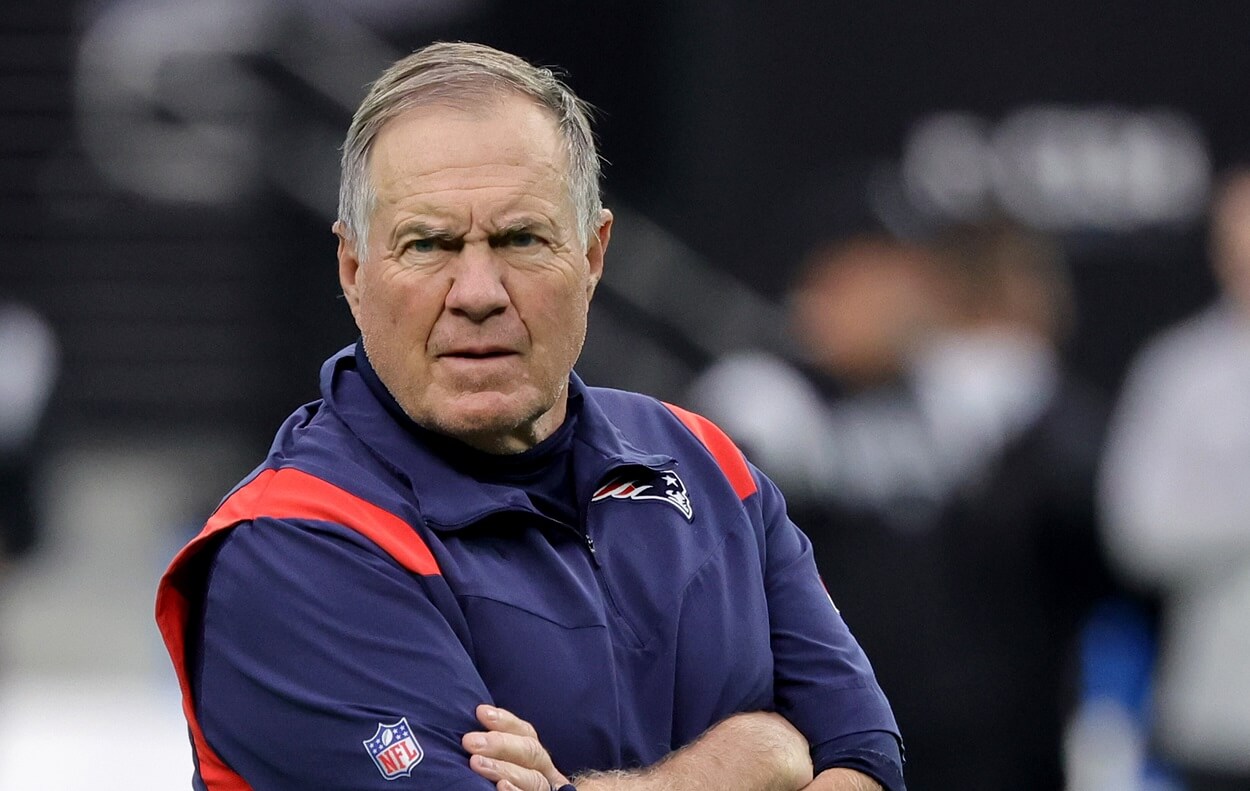 Although Belichick's message could (and probably should) be seen as a red flag, recently-retired safety Devin McCourty threw the challenge flag against critics of his former head coach. 
"Talk your s*** Bill," he tweeted.
Considering McCourty spent his entire career in New England, it shouldn't have been a major surprise that he quickly came to Belichick's aid. However, while the well-respected three-time Super Bowl champion may have a close relationship and unwavering faith in the only head coach he ever played for in the NFL, his message missed the mark, too. 
After all, as someone who spent every second of his pro football career in a system predicated on preparation, attention to detail, and never looking back, how could McCourty not interpret Belichick's response with at least one eyebrow raised? Why should Belichick still feel empowered to simply stand by what he accomplished with Brady when he's gone 25-25 since 2020? 
Between bringing back familiar faces like Jamie Collins and Kyle Van Noy a few too many times and refusing to permanently sever ties with the uninspiring duo of Matt Patricia and Joe Judge, Belichick has shown he can't let go of the past. The Patriots haven't evolved offensively, and their defense still hasn't proven it can stop elite quarterbacks in big games. 
Meanwhile, the AFC now features Patrick Mahomes, Joe Burrow, Justin Herbert, Trevor Lawrence, and Tua Tagovailoa. Plus, Lamar Jackson and Aaron Rodgers could be competing to represent the conference in Super Bowl 58. 
Belichick referencing the last 25 years may have allowed him to move on from a tough question, but that attitude won't help him pass Don Shula on the all-time wins list anytime soon. 
And if he doesn't hit it out of the park in the 2023 NFL Draft and figure out how to turn the Patriots back into a playoff team, he may have to update his resume–and look for a new employer.