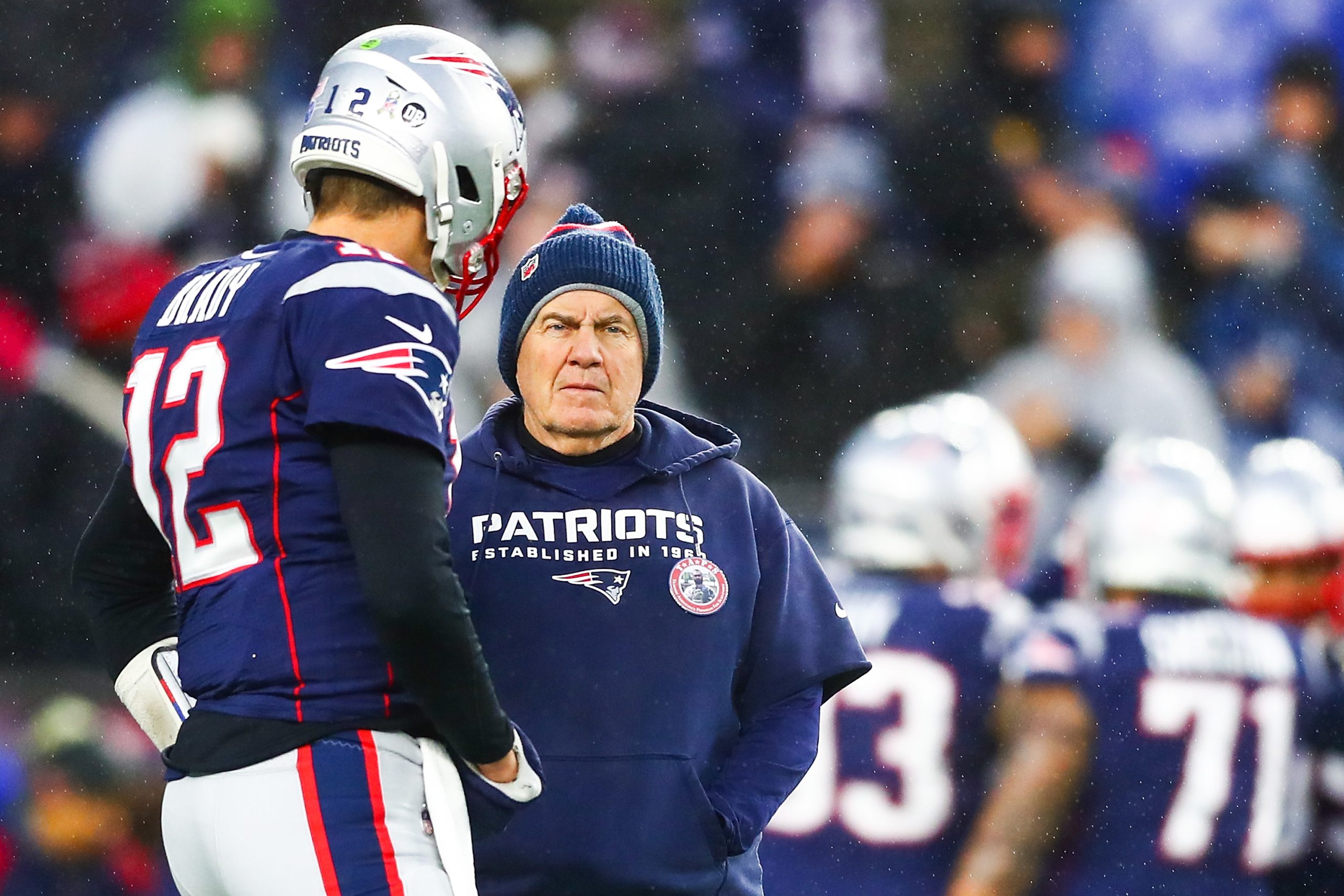 Bill Belichick on Tom Brady and His Return to New England: 'We Weren't as Good an Option as Tampa'
Tom Brady makes his much-anticipated return to Foxborough on Sunday.
We are on to Tampa Bay. Bill Belichick and Tom Brady are known for not saying much during press conferences. Belichick was at it again Monday morning during an interview with a Boston sports talk show. He gave his typical "it is what it is" quote, but he also disputed the notion that he and the Patriots didn't want Brady to return to the New England Patriots for the 2020 season. He said the quarterback had his options and chose the Buccaneers.
Get ready for a wild week of Tom Brady and Bill Belichick talk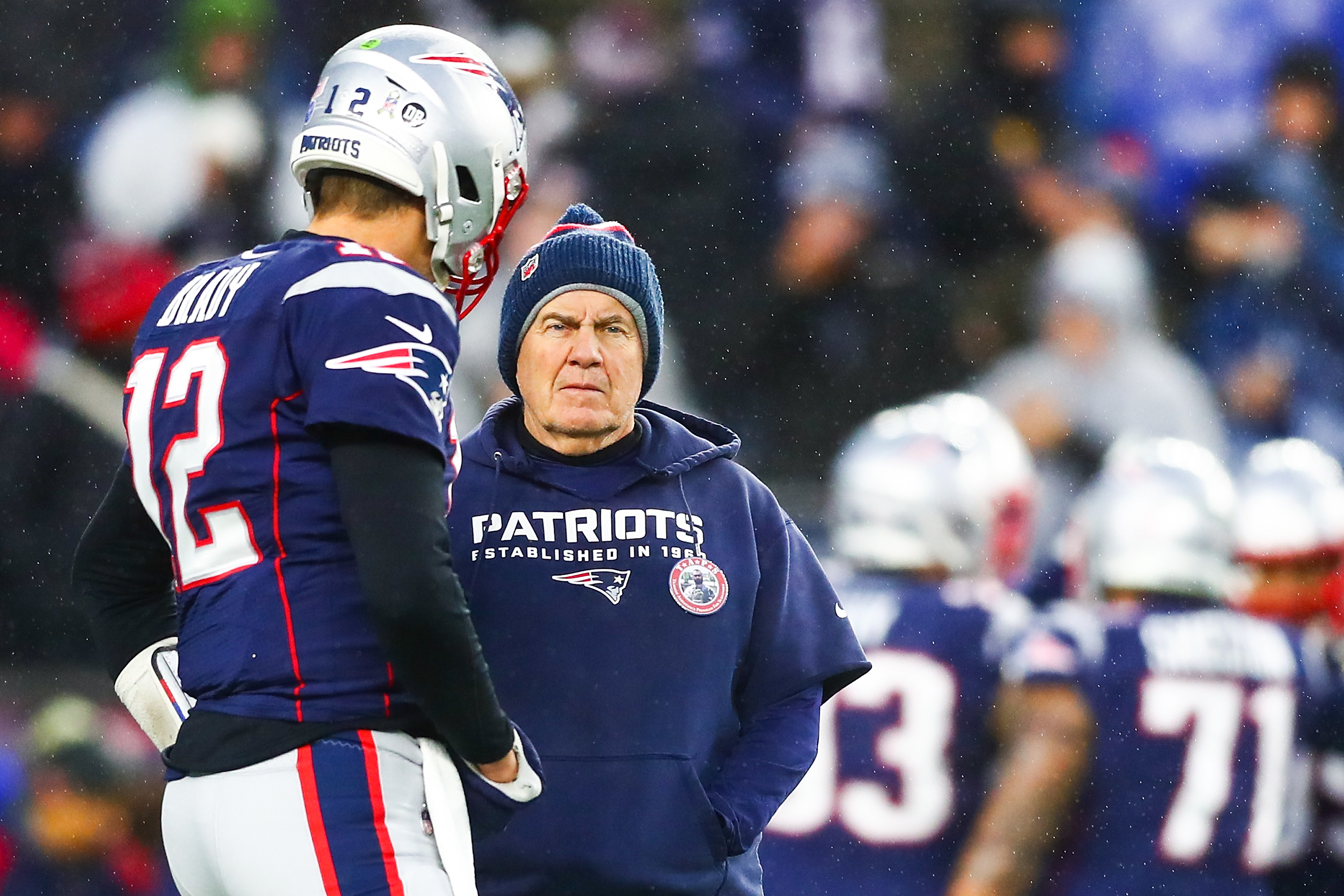 While Brady and Belichick likely aren't crazy about the upcoming Week 4 media sessions regarding the quarterback's return to New England, they will be the center of the pregame storylines. It's already started. In fact, it began before Week 3 when Brady's father said Belichick and the Patriots regime no longer wanted his son in New England.
"My feeling is Tommy is extraordinarily appreciative of everything that happened during his New England career," Brady Sr. said last week on the Patriots Talk Podcast with Tom E. Curran. "He's more than happy that he's moved on because it was pretty obvious that the Patriots regime felt that it was time for him to move on."
He even expressed that he and his son felt some type of vindication after the Buccaneers won the Super Bowl last season in Brady's first year with the team after spending 20 years with the Patriots.
"Damn right," the elder Brady said about his own vindication. "Damn right. Belichick wanted him out the door. Last year, he threw 56 touchdowns. I think that's a pretty good year."
Curran then asked if he thought his son felt the same way.
"Damn right," he said. "Damn right."
Bill Belichick said Tom Brady had options and chose the Buccaneers
During a Monday morning interview on WEEI's "The Greg Hill Show," Belichick was asked when did things change after he repeatedly said over the course of his career that there was no quarterback he would rather have on his team than Brady.
"It never changed," Belichick said.
"So you wanted Tom to re-sign here after the 2019 season?"
"Well, I think we've been through all the dynamics of that. There are a lot of things there. He looked at his options and made a decision. We weren't as good an option as Tampa so you'd have to ask him all that. It wasn't a question of not wanting him, for sure."
Belichick said he felt like he had a good relationship with Brady
There's no question Belichick and the Patriots have struggled without the seven-time Super Bowl champion at quarterback. Last season, the Patriots suffered through their first losing season since 2000. Cam Newton went 7-8 in his 15 games as a starter as New England finished 7-9. This year, despite revamping their offense through free agency and the draft, the Patriots are off to a 1-2 start.
Brady and the Bucs play in Foxborough on Sunday night, and the hype will be there all week. Despite some of the talk of Belichick and Brady having a fallout prior to his departure, the Patriots coach said he had a good relationship with the quarterback.
In typical Belichick fashion, he was Captain Obvious with his praise of Brady and his thoughts on Sunday night's game.
"Tom and I had, I feel, a good relationship and got a lot of production, obviously, while we were together" Belichick said Monday. "I enjoyed coaching Tom and he was a great player for us.
"Sunday night, we line up across from Tampa, not just him, the entire team. They're obviously a very good team. That's all about our team competing against Tampa's team."
It's only the beginning of a whole lot of Brady-to-New England talk this week. Just don't expect much of significance from either Belichick or Brady.