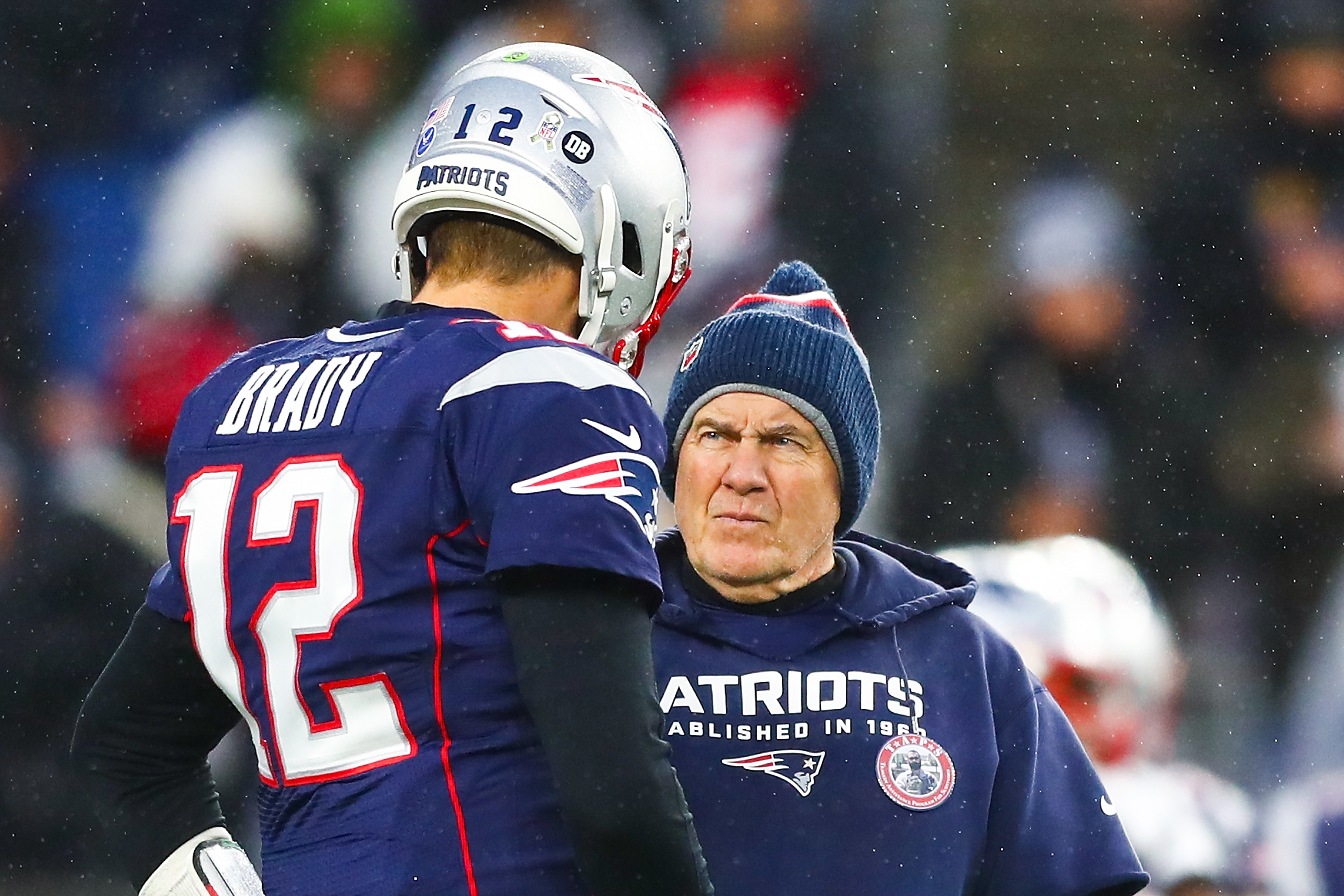 Bill Belichick's Track Record for Drafting Quarterbacks Is Surprisingly Strong
Bill Belichick drafted Tom Brady in 2000 and will likely pick another quarterback in the 2021 NFL draft. Here is how he did in between.
The New England Patriot's Bill Belichick is widely regarded as one of the best head coaches in NFL history. His track record as the team's GM is a little more polarizing. The 69-year-old gets praised for letting players go a year too soon instead of a year too late but his constant trading back in the NFL draft and checkered history drafting certain positions such as wide receiver and running back upsets some fans.
There is one position that Belichick has drafted surprisingly well over the years. He doesn't get much credit for it though because of the long-term starter the Patriots had at the position. Believe it or not, Belichick is actually good at drafting quarterbacks and, at the 2021 NFL draft, that skill will likely be tested like never before.
Belichick and the Patriots will likely draft a quarterback in the 2021 NFL draft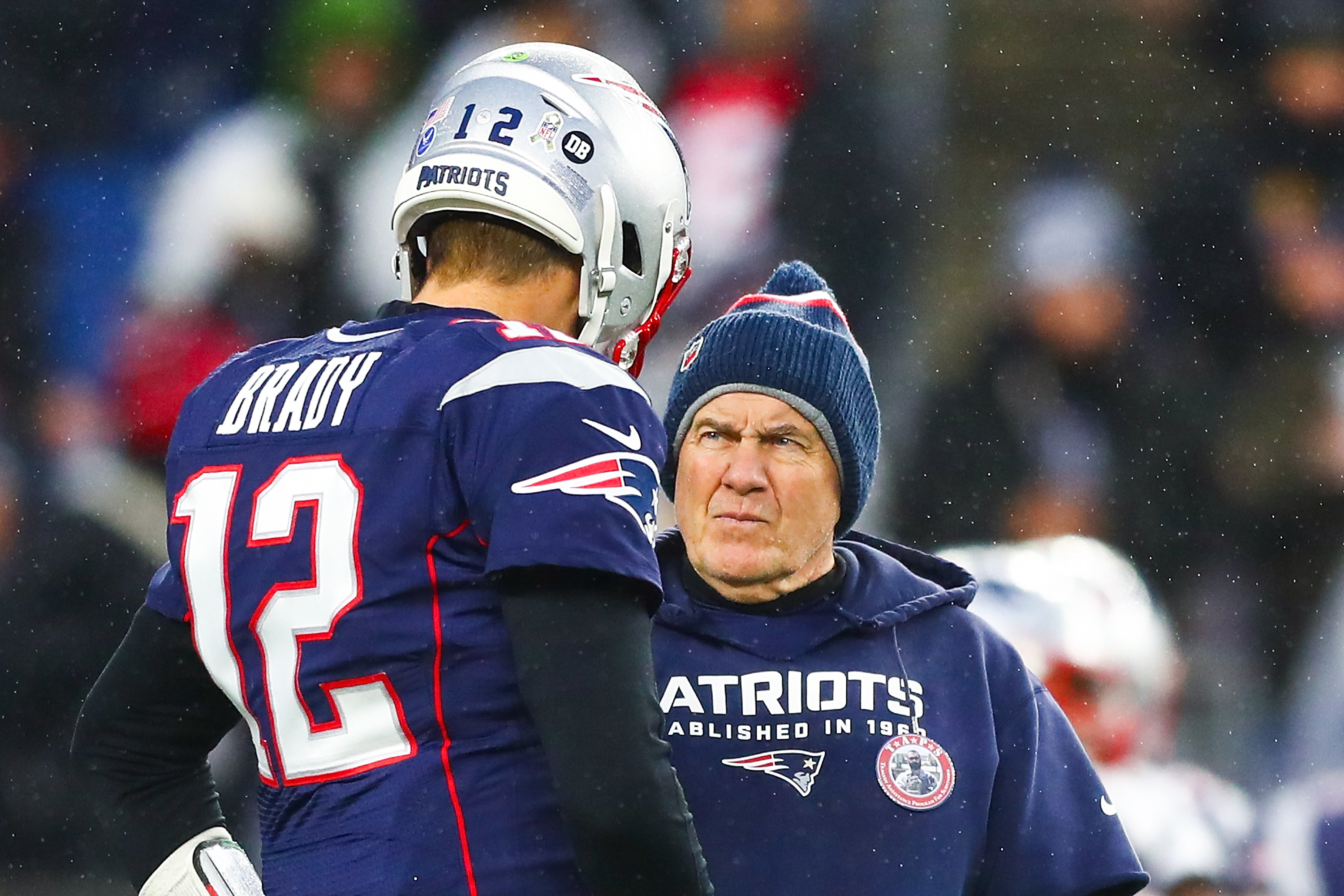 The Cam Newton era got off to a poor start with New England going 7-9 in the former Panthers' first season. Belichick's experienced his first losing record since his inaugural season in Foxborough when he went 5-11 and the first time the Patriots didn't win the AFC East since 2008. While the Patriots did have a few issues with their salary cap and COVID-19 opt-outs, most of their issues can be chalked up to the loss of Tom Brady.
Belichick is bringing back Newton for another year but that is not a long-term solution. To stop the bleeding and return the Patriots to their glory days, it is clear they need a new franchise quarterback. Several factors point toward them selecting this new quarterback.
The Patriots have the 15th pick in the 2021 NFL draft. They haven't had a pick this high since they chose (current Patriots inside linebackers coach) Jerod Mayo at No. 10 in 2008. This is also a deep and talented quarterback class. The Patriots will surely miss out on Trevor Lawrence and Zach Wilson. They should be able to hold at No. 15 or, at worst, trade up slightly to take whoever the San Francisco 49ers don't pick at No. 3. This could be Justin Fields, Mac Jones, or Trey Lance.
The other route Belichick could take is waiting until the later rounds and taking a quarterback from the next tier of players. This could include Kyle Mond from Texas A&M, Davis Mills from Stanford, or Kyle Trask from Florida. Fans might see this as taking a big risk by not going after a first-round quarterback. However, that worked out pretty well before with pick No. 199 in the 2000 NFL draft that produced Brady.
Belichick has had success in the NFL draft picking quarterbacks
Since that fateful sixth-round pick in 2000, Belichick has picked some good quarterbacks. Yes, there have been some clunkers in there as well, but drafting an NFL quarterback is a 50/50 proposition at best. Belichick does have Kliff Kingsbury, Kevin O'Connell, and Ryan Mallett on his resume but also has some hits as well.
Belichick took career college backup, Matt Cassel, out of USC with pick No. 230 in the 2005 NFL draft. Cassel replaced Brady in 2008 after a season-ending knee injury and almost took the Patriots to the playoffs. That performance earned him a contract with the Kansas City Chiefs where he made the Pro Bowl in 2010, reports ESPN.
More recently, Belichick drafted Jimmy Garoppolo in the 2014 second round and Jacoby Brissett in the 2016 third round. Both these quarterbacks went on to become starters for other teams. Brissett started 15 games for the Indianapolis Colts in both 2017 and 2019; Garoppolo has started 30 total games as well for the 49ers in the last four years. He even took them to the brink of winning a Super Bowl in 2019.
No matter how good Belichick's pick is, it won't be good enough
Belichick's biggest problem when it comes to the draft is that he is a victim of his own success. He is the mastermind behind a dynasty that won six Super Bowls and dominated the entire league for almost 20 years. He did this by not only drafting Brady but several other NFL legends as well. This includes Rob Gronkowski, Richard Seymour, Vince Wilfork, Julian Edelman, and Asante Samuel.
Even if Belichick picks a fantastic and ultimately very successful quarterback in the 2021 NFL draft, it still won't fully measure up to his greatest accomplishment. Belichick has an above-average track record with picking quarterbacks but nothing can compare to what he did two decades ago when he took an unheralded passer out of the University of Michigan in the sixth-round and helped him become the greatest quarterback of all time.
All stats courtesy of Pro Football Reference