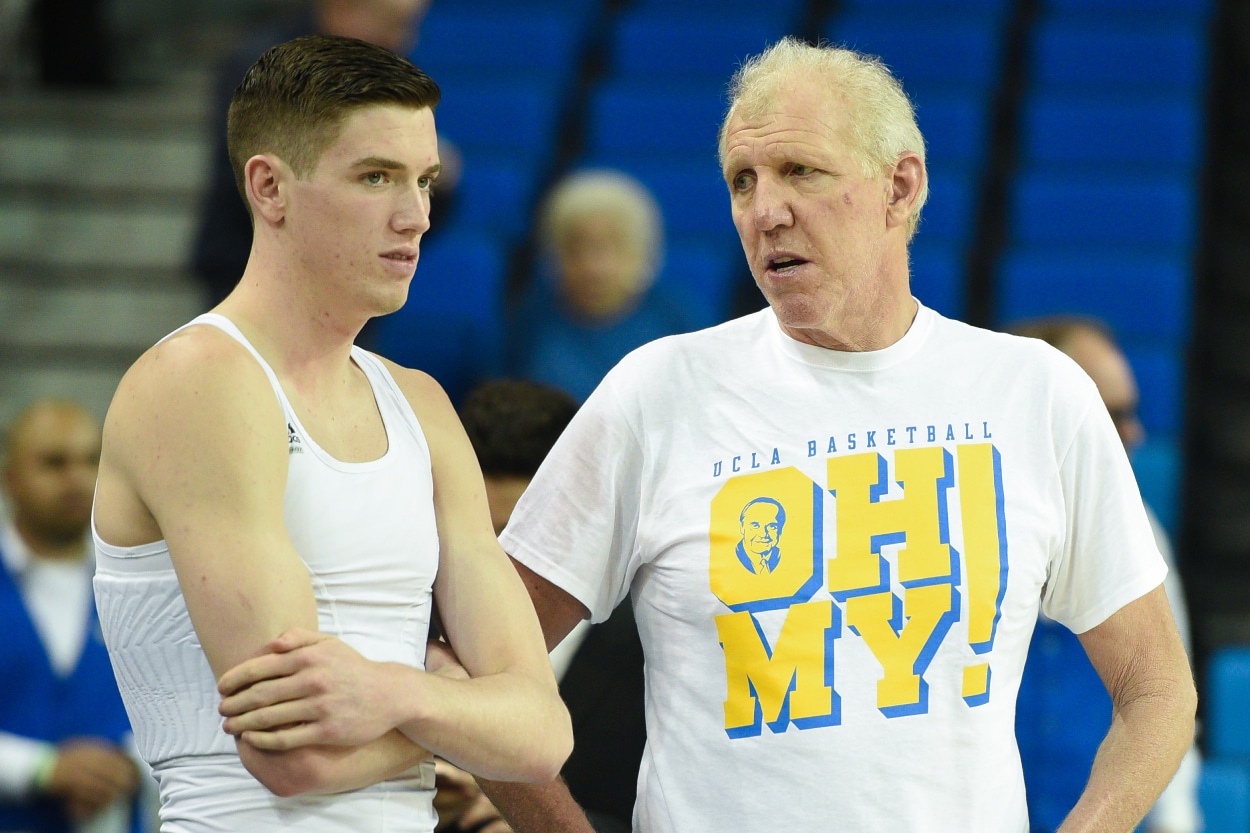 Bill Walton Reflects on His Basketball Days of No Water, No Set Plays, and No Timeouts
There's no question the NBA has changed throughout the years. Today, the three-point shot has replaced the traditional post-up style of basketball played by centers like Bill Walton and Kareem Abdul-Jabbar. Instead of looking inside, teams elect to jack up the long ball. Walton, one of the best college basketball players ever, recently spoke about …
There's no question the NBA has changed throughout the years. Today, the three-point shot has replaced the traditional post-up style of basketball played by centers like Bill Walton and Kareem Abdul-Jabbar. Instead of looking inside, teams elect to jack up the long ball.
Walton, one of the best college basketball players ever, recently spoke about his days at UCLA. Talk about change —Walton recalled playing for the legendary John Wooden. Under Wooden, Walton said, there was no drinking water, no set plays, and never any timeouts.
Bill Walton was a three-time college player of the year at UCLA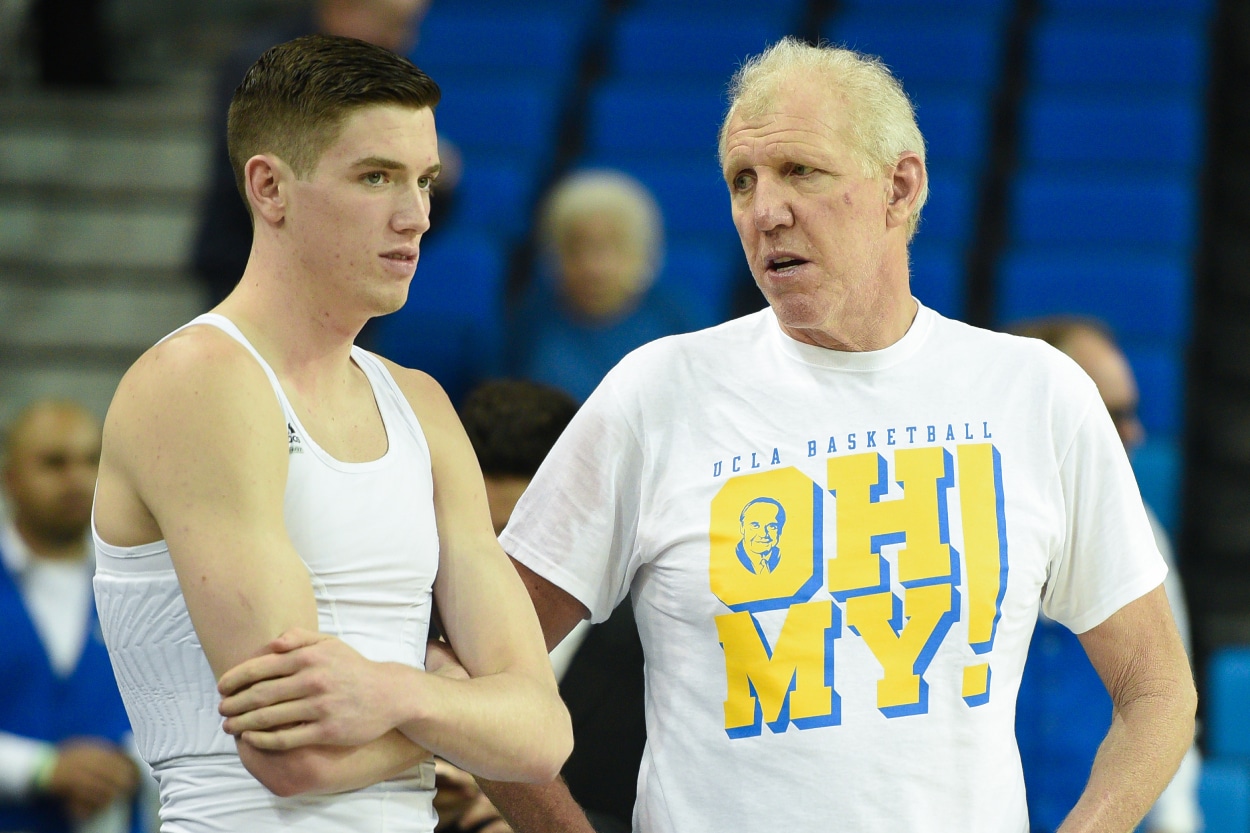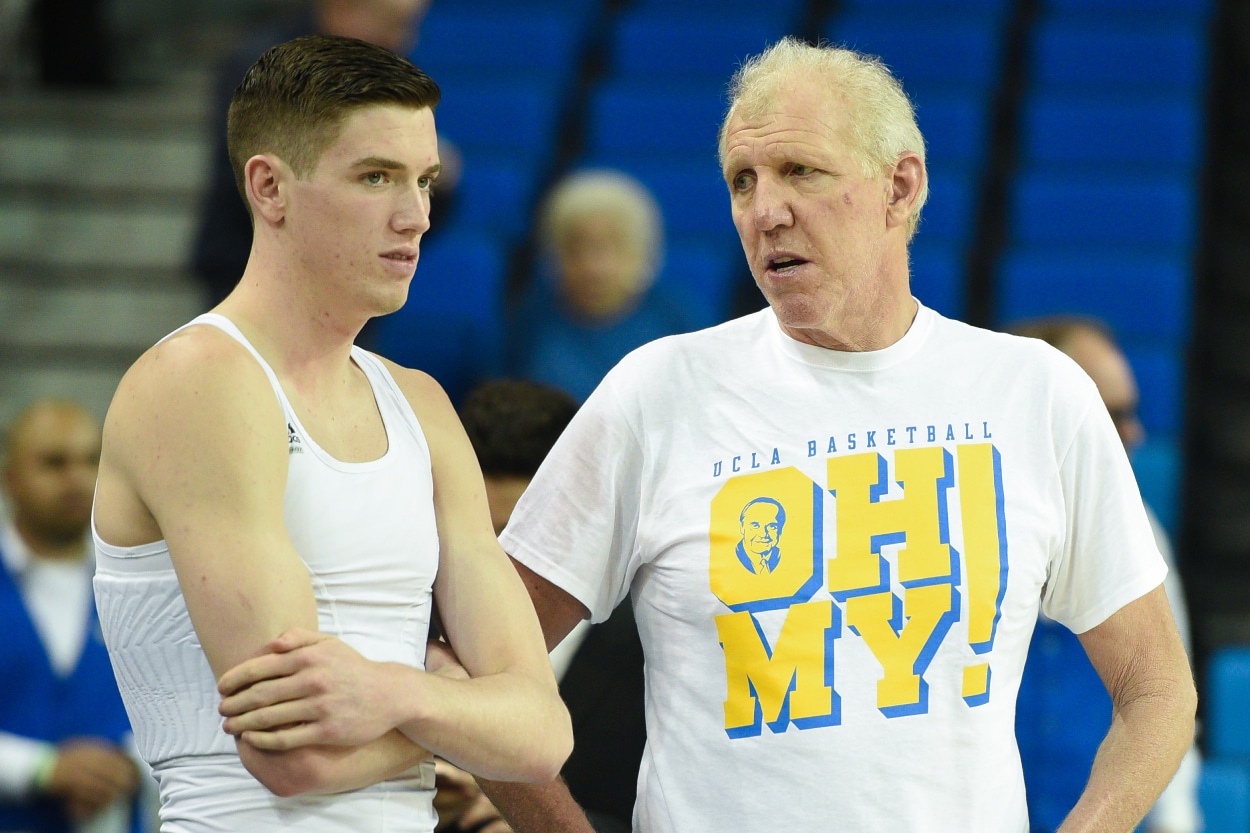 Walton simply dominated at UCLA. As a three-time college player of the year, Walton led the Bruins to national titles in 1972 and 1973.
At the time, freshmen weren't allowed to play at the varsity level, so Walton was relegated to the UCLA freshmen team. He put up 18.1 points that season and showed it was no fluke in his first varsity season with the Bruins as a sophomore. He guided the team to the first of two straight championships by averaging 21.1 points and 15.5 rebounds, earning the award for the NCAA's top player.
Walton loved basketball. He loved UCLA. He loved Wooden.
"I loved going to college," Walton told GQ in 2016. "It was fantastic. We had the time of our lives. And he made it that way.
"First of all, he gave up everything in his own life and made everything about us. There was never a moment that we thought that he was doing this to promote himself or to get rich himself or to draw attention to himself. Every coach I ever had as a child was a John Wooden disciple, so that's all we knew.
"Here was this wonderful guy who loved basketball, loved teaching, loved coaching, loved building teams and getting guys to work together, and it was just absolutely spectacular."
 During his stint at UCLA, Walton led the Bruins to an 88-game win streak and the two consecutive championships. The Portland Trail Blazers made him the first pick in the 1974 NBA Draft.
Walton explains how there was no water, no set plays, and no timeouts under Wooden
During an appearance on the Al Franken Podcast in April, Walton explained just how much the game has changed. It's gone well beyond the barrage of three-pointers and the lack of post-up centers. He spoke about college players who are one-and-done before declaring for the NBA.
Walton went in-depth to describe his time playing for Wooden, considered one of the greatest basketball coaches ever. Listening to Walton talk about Wooden, it's hard to imagine the coach being as successful as he was.
"One of the beautiful things about playing for John Wooden is he knew it was about the players," Walton told Franken. "He lived by the mantra that players make plays, plays don't make players.
"In John Wooden's world, we never watched film. We had no plays. He never used a blackboard. He was the first great player in basketball, and he felt his job as coach was to make you the next great basketball player.
"We only had five or six drills. He invented all the drills. Never called time out because he felt timeouts were admissions of defeat that only gave the other team a chance to regroup. He never started practice with these words: So what do you guys want to do today?
"He had a plan, and he was the teacher. Things he did, today have been proven wrong. The nutritional aspect — we were not allowed to drink water during the games. There were no towels. There was no talking, no chairs, no water. It was like, OK, we're in shape. This game is only going to last for two hours. You'll be fine. Let's go."
While that wouldn't fly today, it worked for Walton, who became a member of the Naismith Memorial Basketball Hall of Fame.