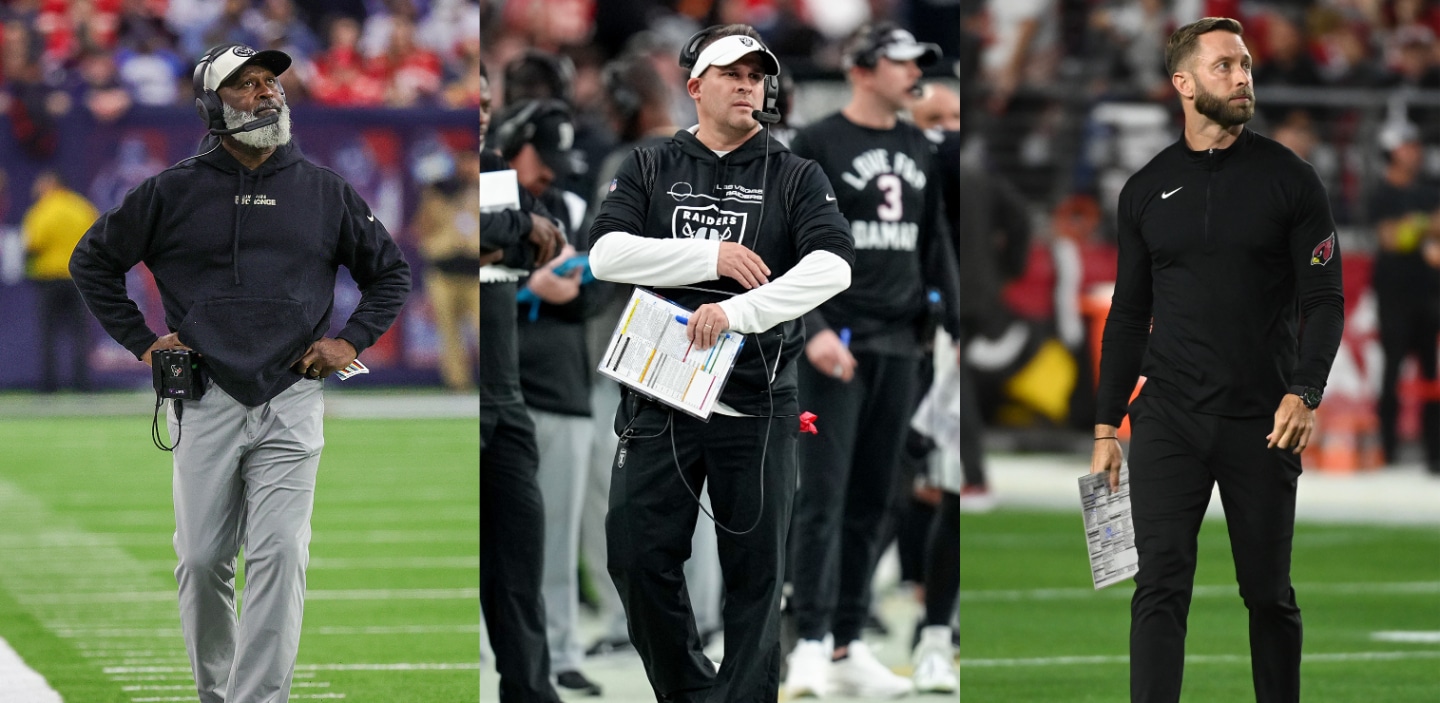 4 NFL Coaches Most Likely to be Fired on Black Monday 2023
The most likely NFL coaches fired on Black Monday 2023 include an interim headman, two first-year coaches, and a coach with a long contract.
Black Monday is what people in National Football League circles call the day after the final NFL Sunday of the regular season. It is the day teams that miss the playoffs (usually by a lot) fire NFL coaches. At the end of the 2021 regular season, there were six NFL coaches fired on Black Monday. This season, there isn't likely to be as many, but there should be a few.
NFL coaches fired on Black Monday 2022
The 2021 regular season saw two coaches — Urban Meyer (Jacksonville Jaguars) and Jon Gruden (Las Vegas Raiders) — lose their jobs during the season. On Black Monday 2022, teams fired six NFL coaches who also hit the unemployment line. This group included:
Matt Nagy (Chicago Bears)
Mike Zimmer (Minnesota Vikings)
Brian Flores (Miami Dolphins)
Vic Fangio (Denver Broncos)
Joe Judge (New York Giants)
David Culley (Houston Texans)
Fangio didn't officially make it to Black Monday, as the Broncos fired him on Sunday night, and the Giants and Texans waited until Tuesday and Thursday, respectively, to let Judge and Culley go.
During the 2022 regular season, the NFL coaches fired were Matt Rhule (Carolina Panthers) and Fangio's replacement in Denver, Nathaniel Hackett.
NFL coaches most likely to be fired on Monday, January 9, 2023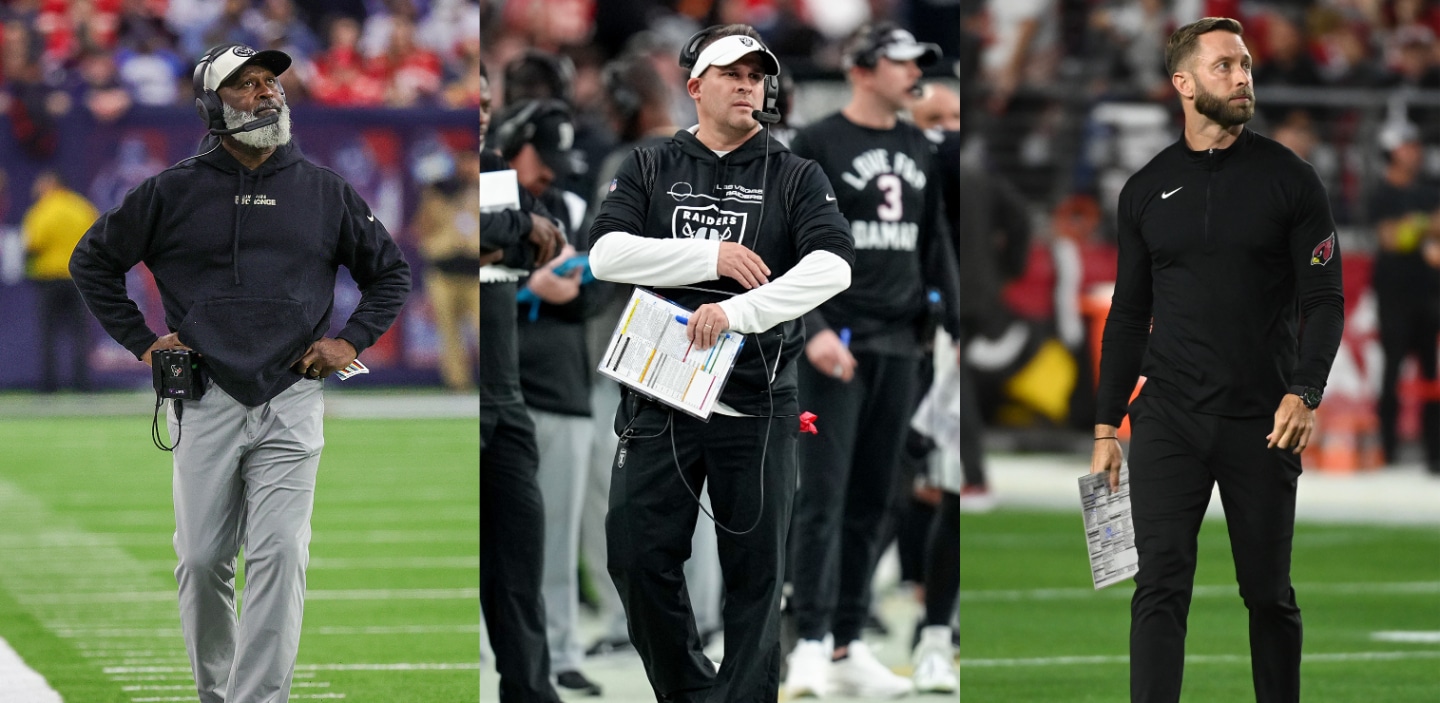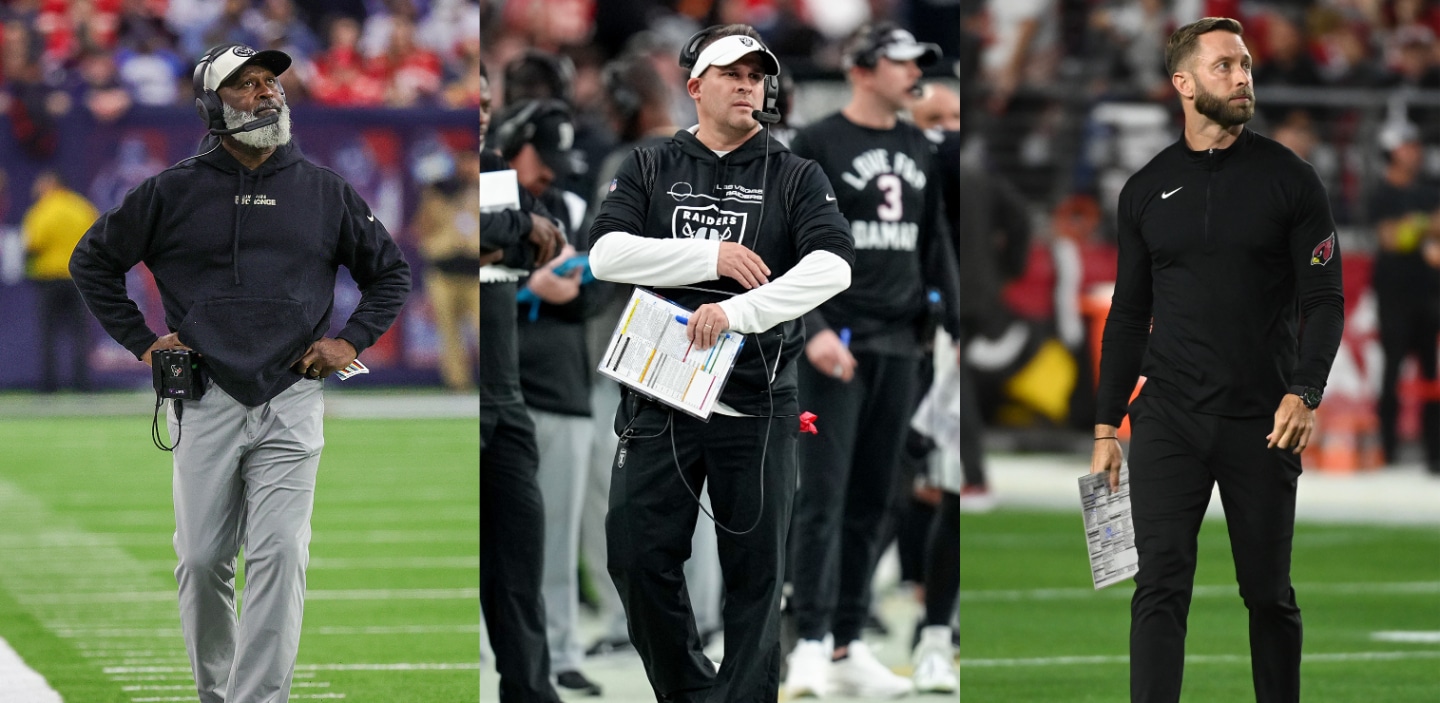 4. Josh McDaniels, Las Vegas Raiders
There's an argument to be made that no NFL coach achieved less with more this season than Raiders first-year head coach Josh McDaniels.
The former Tom Brady whisperer (and failed Broncos head coach) had Derek Carr, Davante Adams, Darren Waller, Josh Jacobs, and Hunter Renfrow on the offensive side of the ball. On defense, there was the fearsome pass-rush duo of Chandler Jones and Maxx Crosby.
What did all that firepower add up to?
The Raiders have the No 9 scoring offense, the No. 31 scoring defense, and a 6-11 record. Of all the head coaches on this list, McDaniels is the most likely to keep his job and survive Black Monday. However, there does seem like there's a small chance Mark Davis could do something drastic because the difference between their talent and the results was so big.
3. Jeff Saturday, Indianapolis Colts 
Neither 2022-23 interim head coaches Jeff Saturday nor the Panthers' Steve Wilks will likely keep their jobs next season. However, Wilks earned at least serious consideration — if not the job itself — after a 6-6 finish to the season.
As for Saturday, he was 1-6 and didn't just lose. He lost in spectacular fashion. In Week 13, the Dallas Cowboys scored the second-most points in a single quarter, dropping 33 on Indy in the fourth. In Week 15, the Colts allowed the biggest comeback in NFL history, choking up a 33-point lead to the Vikings.
Finally, in Week 18, the Colts couldn't even beat the Houston Texans, a team trying to lose (on some level) to get the No. 1 pick. Saturday officially proved he's not ready to be an NFL coach, and Jim Irsay should (but maybe won't) cut his buddy loose on Black Monday.
2. Kliff Kingsbury, Arizona Cardinals
Now we get to the most likely NFL coaches fired on Black Monday 2023. The first one is Cardinals headman Kliff Kingsbury.
Kingsbury just signed a contract extension through 2027 last offseason, but a 28-36-1 record in our seasons may finally be enough to get owner Michael Bidwill to eat the money. The coach didn't just lose, either. He openly feuded with his newly-extended QB, Kyler Murray, and seemed to not garner a ton of respect in the locker room.
Kingsbury should lose his job on Black Monday 2023 and likely will, along with Cards GM Steve Keim. There's still a chance the length of his contract will save him, but Cardinals fans should keep close to Twitter on Monday morning.
UPDATE: The Cardinals fired Kliff Kingsbury on Black Monday and also parted ways with GM Steve Keim.
1. Lovie Smith, Houston Texans
Veteran NFL coach Lovie Smith did yeoman's work in 2022, replacing David Culley (who didn't seem like he needed to be fired, to begin with) and getting his team to play hard all season while still vying for the No. 1 pick.
However, Smith may have shot himself in the foot by winning the Week 18 game vs. the Colts. That W cost the Texans the top pick, gifting it to the Bears. And as owner Cal McNair walked off the field, he didn't look happy.
Smith is the most likely of the NFL coaches fired on Black Monday 2023, but he shouldn't be. The Texans roster was a disaster this season, and he did his best. He will almost certainly get his walking papers after Week 18, and frankly, he's probably better off getting out of Houston and away from McNair.
UPDATE: Texans owner Cal McNair didn't wait until Black Monday to fire Lovie Smith after the team's Week 18 win cost the franchise the No. 1 pick. McNair fired Smith on Sunday night.