Blue Jackets Goalie Matiss Kivlenieks Died Heroically, Making His Biggest Save on Fourth of July
The hockey world was stunned on the Fourth of July when it was revealed that Columbus Blue Jackets goalie Matiss Kivlenieks died when struck by an errant fireworks blast. The 24-year-old goalie was in his second year with the Jackets and was enjoying a holiday party at the home of goaltending coach Manny Legace. At …
The hockey world was stunned on the Fourth of July when it was revealed that Columbus Blue Jackets goalie Matiss Kivlenieks died when struck by an errant fireworks blast. The 24-year-old goalie was in his second year with the Jackets and was enjoying a holiday party at the home of goaltending coach Manny Legace.
At a service for Kivlenieks on Thursday, his Columbus teammate and fellow goalie Elvis Merzlikins said his friend "died a hero," saving Merzlikins and his pregnant wife that night.
Who was Matiss Kivlenieks?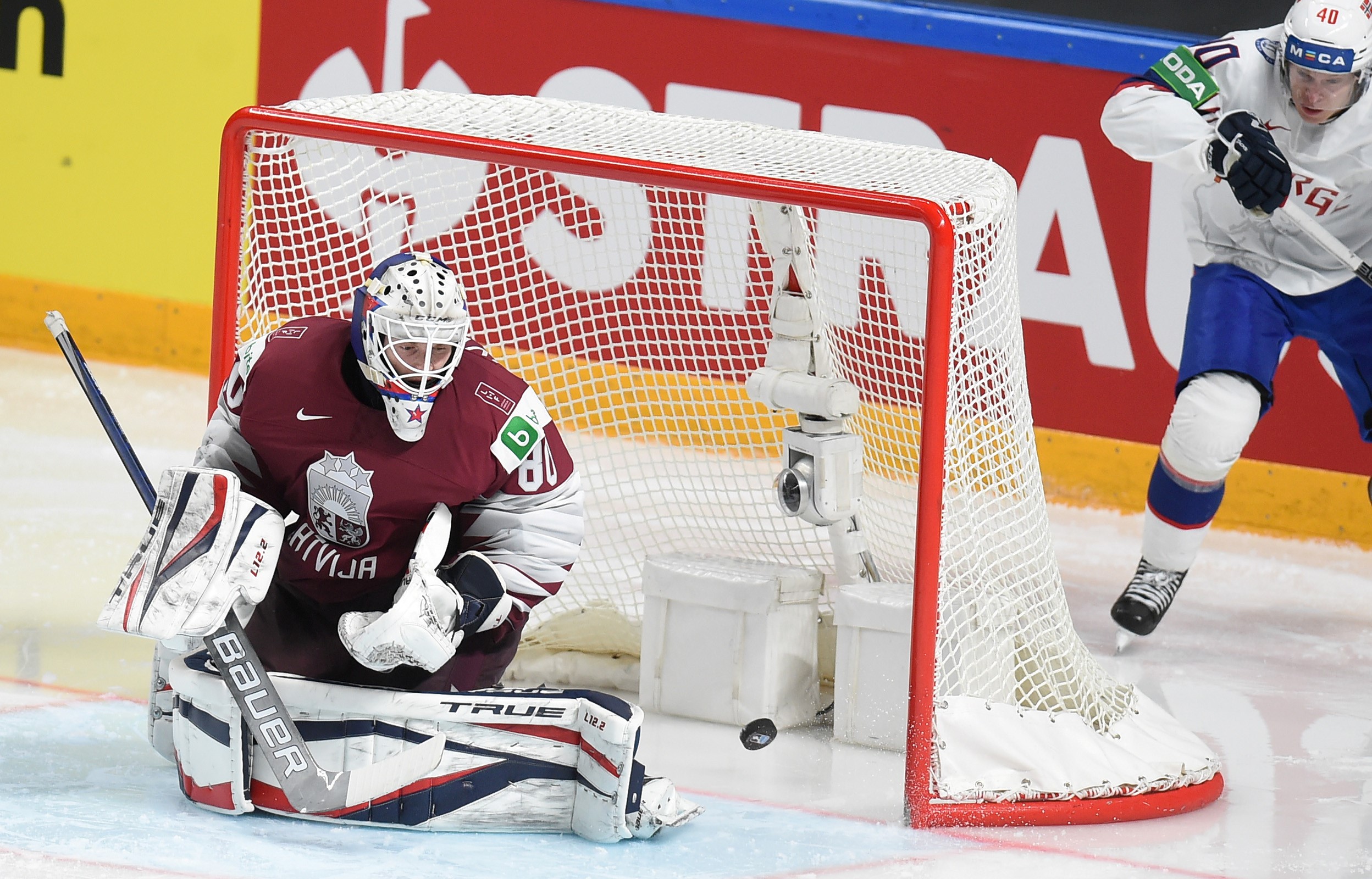 During the COVID-19 interrupted 2019-2020 NHL season, Kivlenieks was called up to the Blue Jackets as a backup goalie on several occasions. He made his NHL debut in January of 2020 when he faced the New York Rangers. In that game, the Jackets escaped with a 2-1 victory with Kivlenieks stopping 31 of the 32 shots he faced.
He appeared in six games that season, starting four, and finished with a 2.95 goals-against average. The following season, he started the final two games of the season. Both games were against the Detroit Red Wings, and he went 1-1. In the victory, he stopped 33 of 37 shots in a 5-4 overtime win.
Born in Latvia, Kivlenieks got into hockey at an early age. At 5, he was focusing on being a goaltender.
"I think it was at that point, everybody was still skating, trying to learn how to skate, and there are no goalies out there," he said during a 2020 episode on the Pipeline Podcast, a weekly interview series with top Jackets' prospects. "One day on the way to practice, coach called and asked if I wanted to try to be a goalie. At that point, I said, 'Why not?' I tried and ever since then, I've just been a goalie."
Matiss Kivlenieks 'died a hero' on July 4
On July 4, Kivlenieks attended a backyard Fourth-of-July party at the Michigan home of Legace. According to ESPN, the party also served as a wedding celebration for Legace's daughter, Sabrina. Kivlenieks died from chest trauma with significant damage to his heart and lungs after being struck by a firework.
At Thursday's service, Merzlikins explained that if not for Kivlenieks, he and his family might not be around.
"He saved not just many lives, but when it happened, I was standing 20, 30 feet back of him and I was hugging my wife," Merzlikins said. "He saved my son, he saved my wife, and he saved me."
Merzlikins, who said his son's middle name will be Matiss, said Kivlenieks "died a hero" and those weren't just his words. "That's not just what I said, he said. "That's what the doctor said.
"Just to tell you about the last day," Merzlikins continued. "There were 60, 70, 80 people. I never looked for him. I was talking to so many people. Always, he came to me, he looked for me. We had our last beer, our last shot, last cigar. He was always smiling. I think he made me stronger as a man."
Manny Legace said Kivlenieks was like a son to him
Legace, like many, fought back tears when speaking about the young goaltender. He said Kivlenieks became like family to him as he moved in with him during the summer.
Kivlenieks "got to become one of my family. He got to be a brother to my daughter and my son, a great friend to our nephew. Michigan was his second home. A lot of you guys don't know, but ever since Kivi joined our organization, he would come up and live with my wife and I every summer. He became a son to us. He lived with us through the pandemic."
Legace did manage to get a laugh out of the crowd when he said that Kivlenieks proved that he could touch anyone. He said so because former Jackets head coach John Tortorella was in attendance for the service.
"Look how many lives you've touched, Matiss. Look how many lives you've touched," Legace said. "Torts even flew in, and he hates goalies."
According to ESPN, the police department considers the death accidental and did not request any criminal charges.