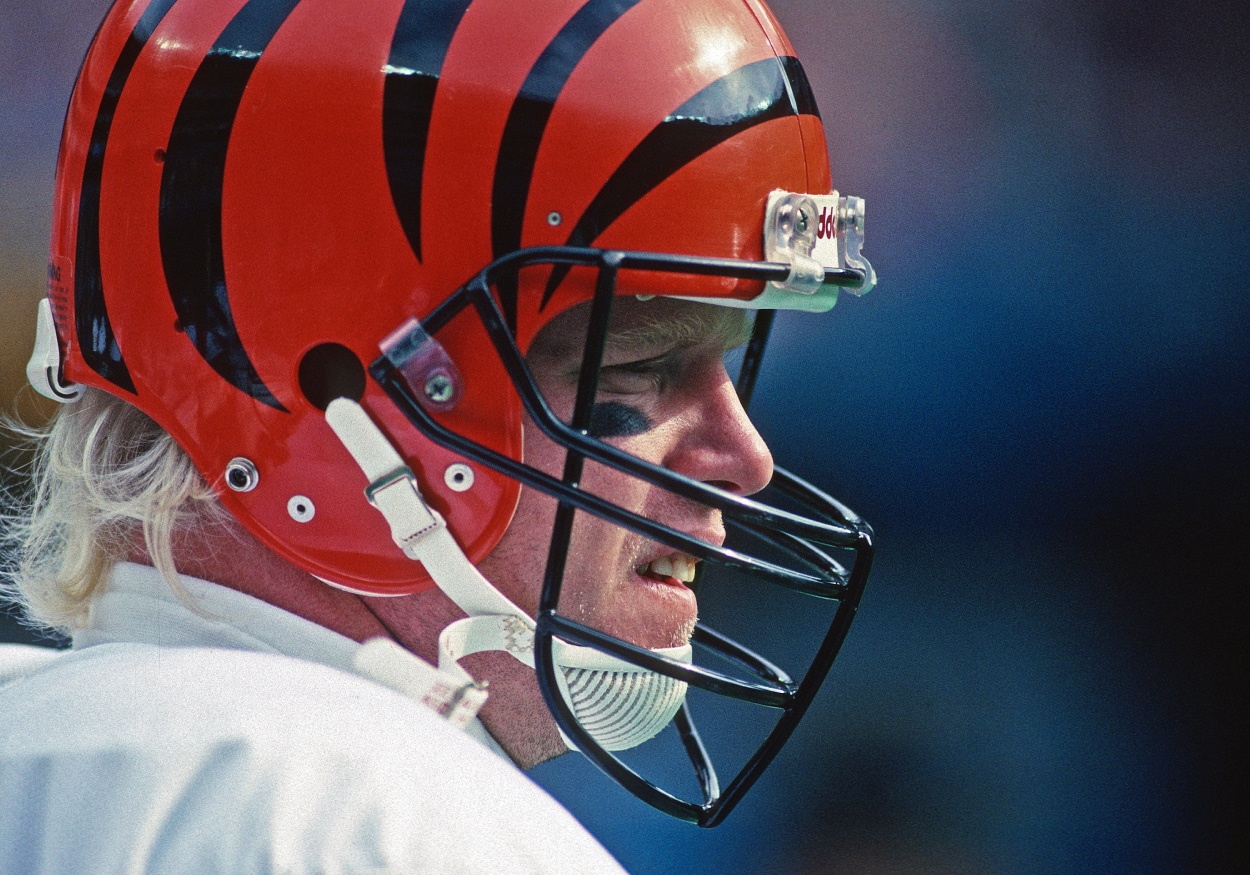 Boomer Esiason Blasts Mac Jones Ahead of Week 18 Showdown With the Buffalo Bills
Boomer Esiason had some harsh words for New England Patriots quarterback Mac Jones on Monday.
Quarterback Mac Jones and the New England Patriots control their own playoff destiny, but it won't be easy. If the Patriots beat the Bills in Week 18, they'll be in the postseason. With a loss at Buffalo, New England would need a lot of help.
Jones and the Patriots have struggled to move the ball this season. The second-year quarterback has taken some heat from the New England faithful. This week, he also was heavily criticized by former quarterback Boomer Esiason, who blasted Jones during an interview Monday on The Greg Hill Show on WEEI in Boston.
Boomer Esiason doesn't hold back in his criticism of Patriots quarterback Mac Jones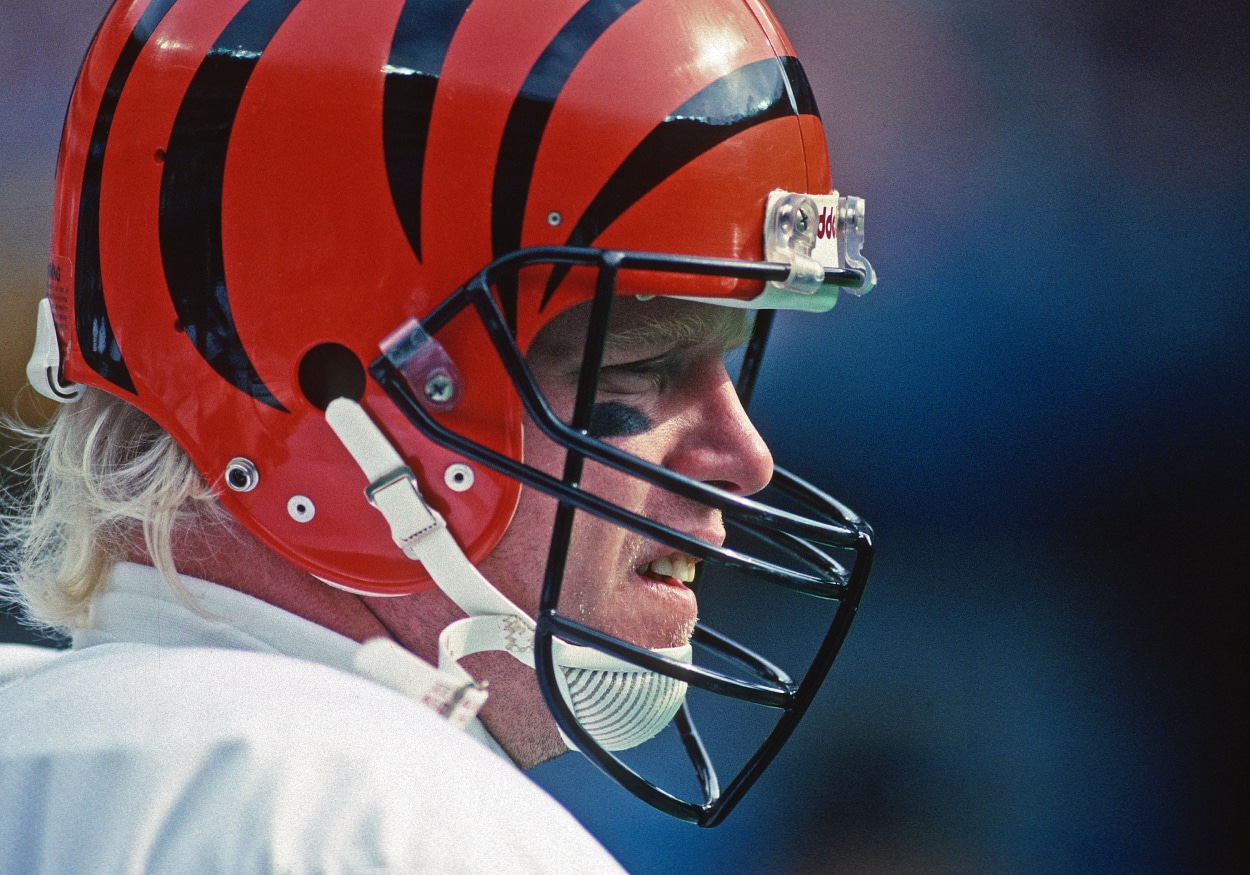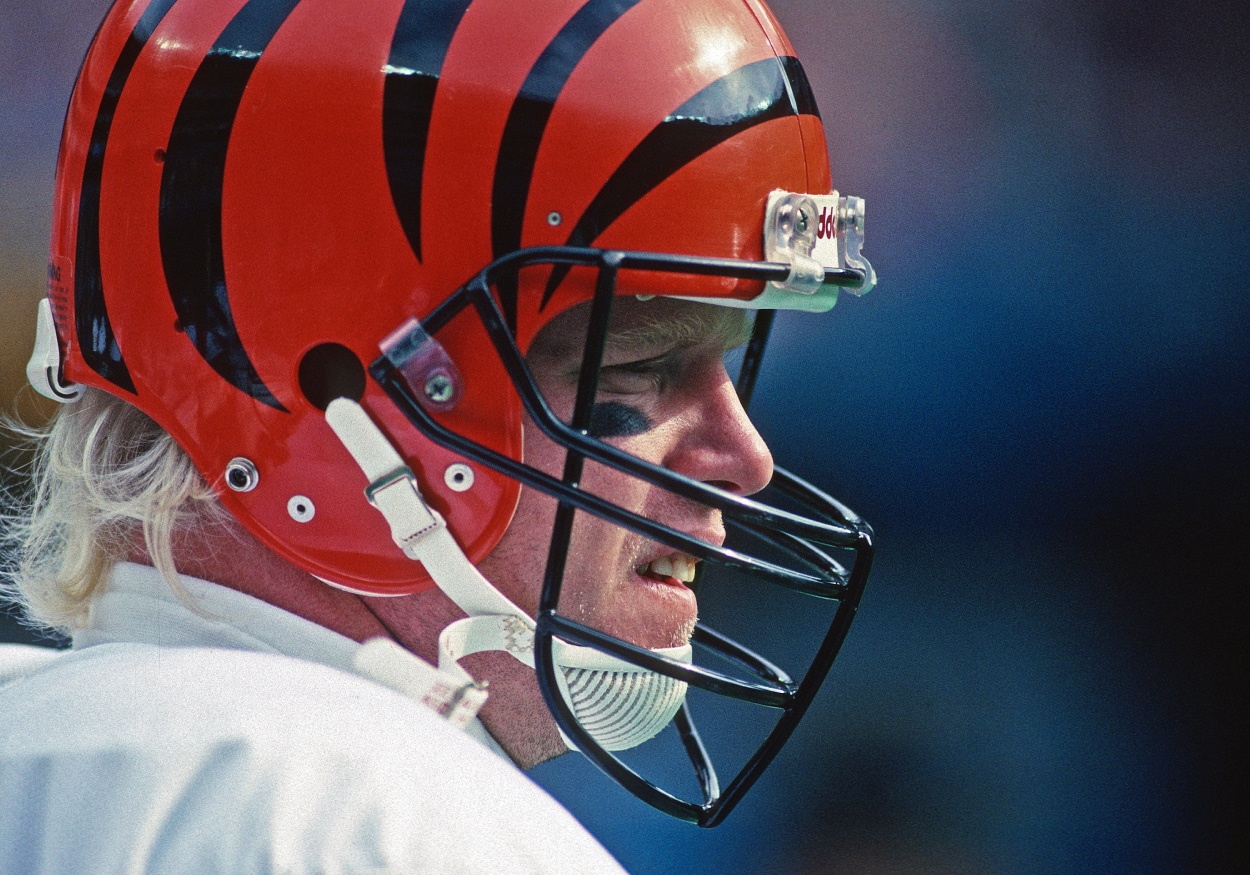 Esiason knows a thing or two about playing quarterback in the NFL. He spent 14 years in the league, winning the MVP in 1988 as a member of the Cincinnati Bengals. He played 10 seasons with the Bengals and was a Pro Bowler in the first of his three seasons with the New York Jets. Esiason also played a year with the Arizona Cardinals. Esiason made the Pro Bowl four times.
The former quarterback was a recent guest on The Greg Hill Show in Boston and talked about the Patriots. He was specifically asked about Jones, who has regressed after Jones putting together a solid rookie season a year ago. While Jones has struggled, he's been running for his life in the backfield, and the play-calling in New England has come from former defensive coordinator Matt Patricia.
"Here's the thing," Esiason said on the radio show. "(Sunday) I felt like in the first half, especially, that he was under constant pressure. He was getting hit a lot. I felt like he got frustrated.
"Here's the thing I really dislike about Mac Jones, if you want to get to the root of it. His body language, his facial expressions, his gyrations on the field — piss me off. There's a douchiness to them. I don't know how else to explain it."
Esiason said Tom Brady had the same traits but could back it up
Esiason even brought up former Patriots quarterback Tom Brady. He said Brady also had some poor body language at times, but he could back it up with his performance on the field. He said Jones hasn't earned the right to have that "douchiness."
"Here's the deal," Esiason said. "Tom Brady could be douchy, too, at times. He could be yelling at his players and everything else. But then Tom Brady goes out and backs it up. He goes and plays his ass off. He got his team into the playoffs again yesterday.
"I don't know that (Jones) has earned the right to act the way he does at times — frustrated, looking at the coaches, and screaming and yelling. Body language for a quarterback is so important, and I hate when quarterbacks sulk on the sideline.
"They have to be above all of that. They have to have the backbone, and they have to have the leadership bone. Don't come off and put your hands in the air."
Look for Jones to get frustrated again at some point in Week 18 against the Bills. We'll have to see if he tones down his emotions in that do-or-die game.