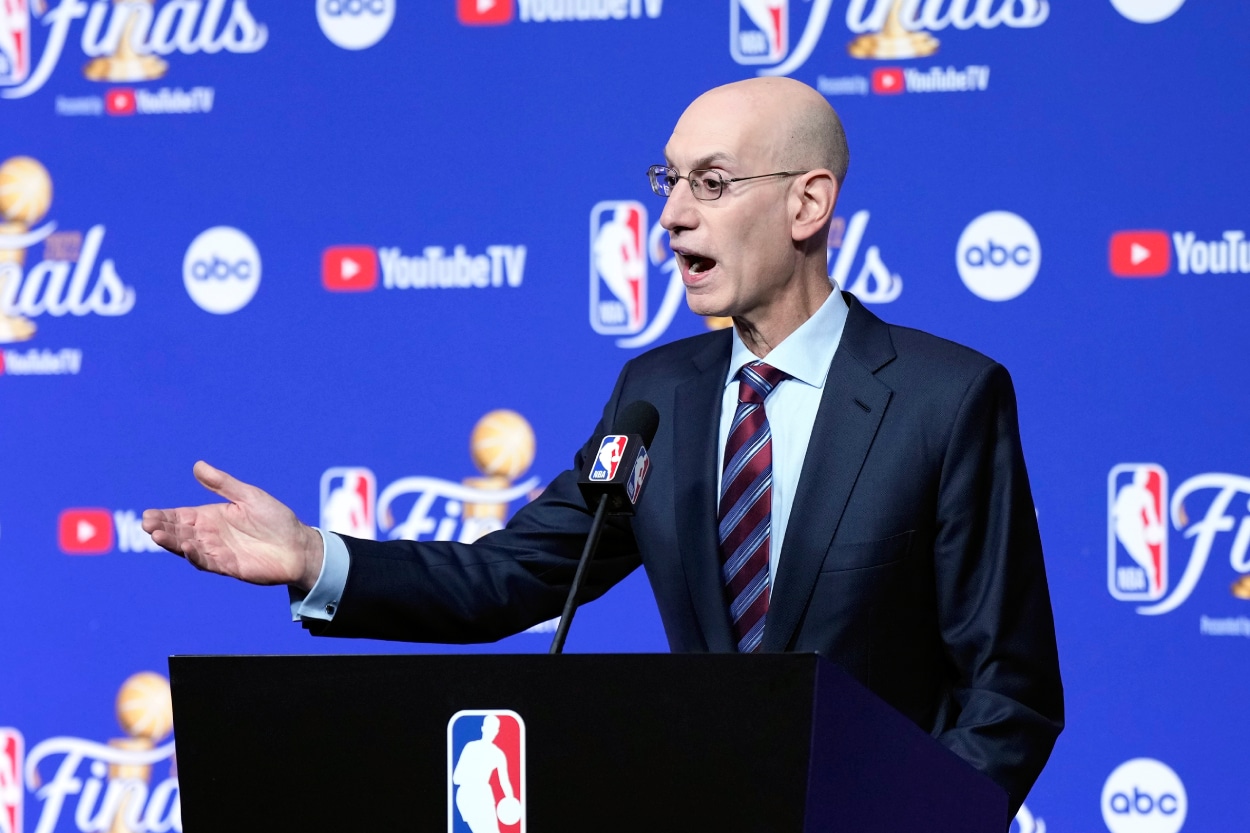 Boston Celtics: Adam Silver Has a Different Take on Fans Than Klay Thompson
NBA Commissioner Adam Silver says he loves the energy Boston Celtics fans bring.
Golden State Warriors guard Klay Thompson whined about the Boston Celtics fans after Game 3. NBA Commissioner Adam Silver had a different take.
At his postgame press conference, Thompson sarcastically called the Celtics fans "classy." Boston fans went at Thompson's teammate Draymond Green, whose antics in Game 2 were far worse than the F-bombs directed at him at TD Garden on Wednesday.
When asked about those F-bombs, Silver had a different opinion than Thompson.
Boston Celtics fans irked Klay Thompson during Game 3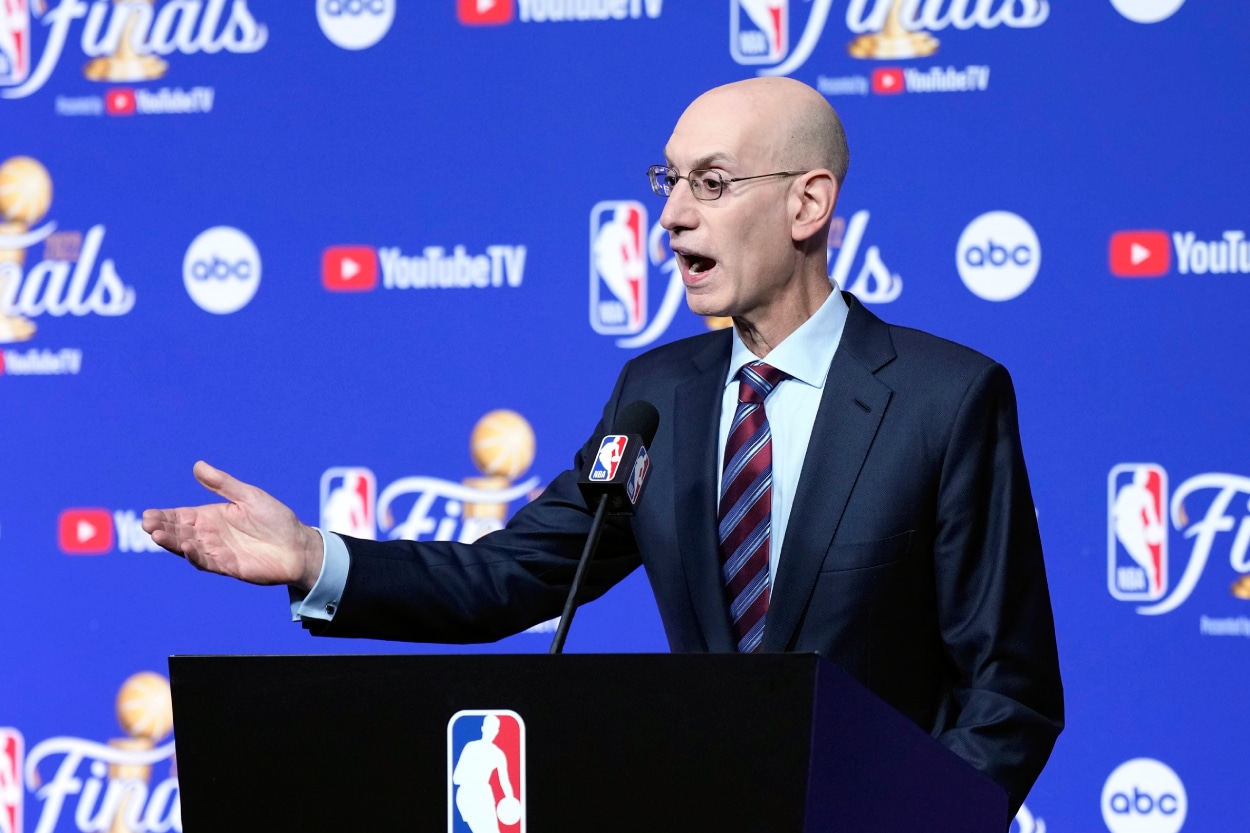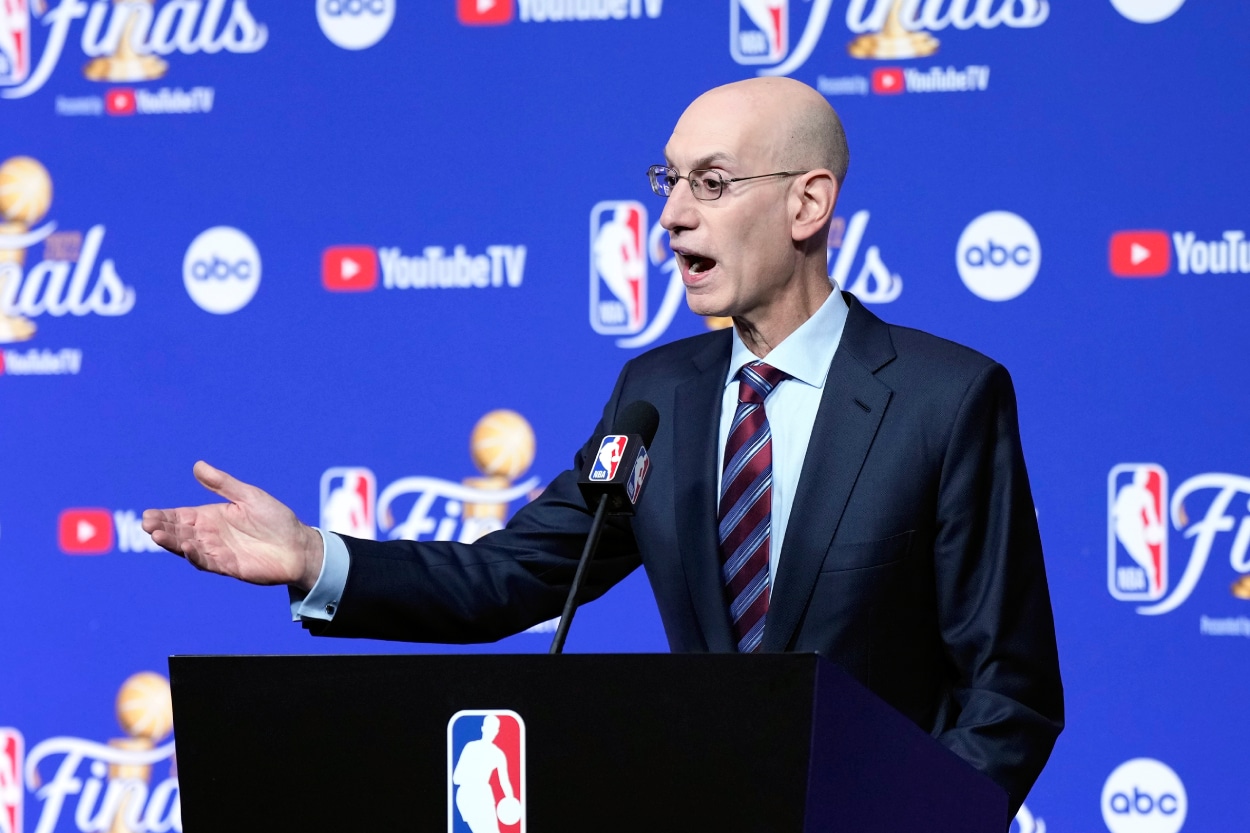 Celtics fans are rowdy. They are passionate. They'll do anything to get behind their team. That was evident Wednesday night when they booed Green and offered a few "f*** you Draymond" chants during the evening.
Green was targeted by Celtics fans after his Game 2 antics. He can't compete with Boston's tandem of Jayson Tatum and Jaylen Brown, so he resorts to antagonizing them. Green got in the faces of several Celtics players and tried to get them off their game. He took things too far when he got tangled with Brown after fouling him and then tried to pull off Brown's shorts.
"I don't know what I was supposed to do there," Brown said, per Sports Illustrated. "Somebody got their legs on the top of your head … and then he tried to pull my pants down, I don't know what that was about but that's what Draymond Green does." 
Green's style of play made him the target of Boston fans when play returned to TD Garden for Game 3. He heard the booing and the F-bombs and said he expected that kind of treatment.
Whether it affected his performance is unclear. Green finished with two points and four rebounds. He also fouled out of the game. His performance was on par with what he's done in the series, so it's difficult to tell if the crowd played any role in his performance.
Silver on the Celtics fans: 'I love the energy'
The Celtics pulled away in Game 3 and took a 2-1 series lead with a 116-100 victory. Thompson, however, talked about the crowd that clearly got into the Warriors' heads.
"We've played in front of rude people before," Thompson said. "Dropping F-bombs with children in the crowd… Real Classy. Good job, Boston."
Thompson took some heat for his comments as Boston fans called him soft. Look for Celtics fans to get on him during Game 4.
Silver was asked about his thoughts on the Celtics crowd. There wasn't any whining from the man in charge.
"I love the energy Boston fans bring to the game," Silver said, per Peter Eliopoulos of WCVB. "I want fans to enjoy themselves. Of course, from the league office, you want to see it done with respect, but I get it."
The NBA Commissioner gets it. Thompson doesn't.