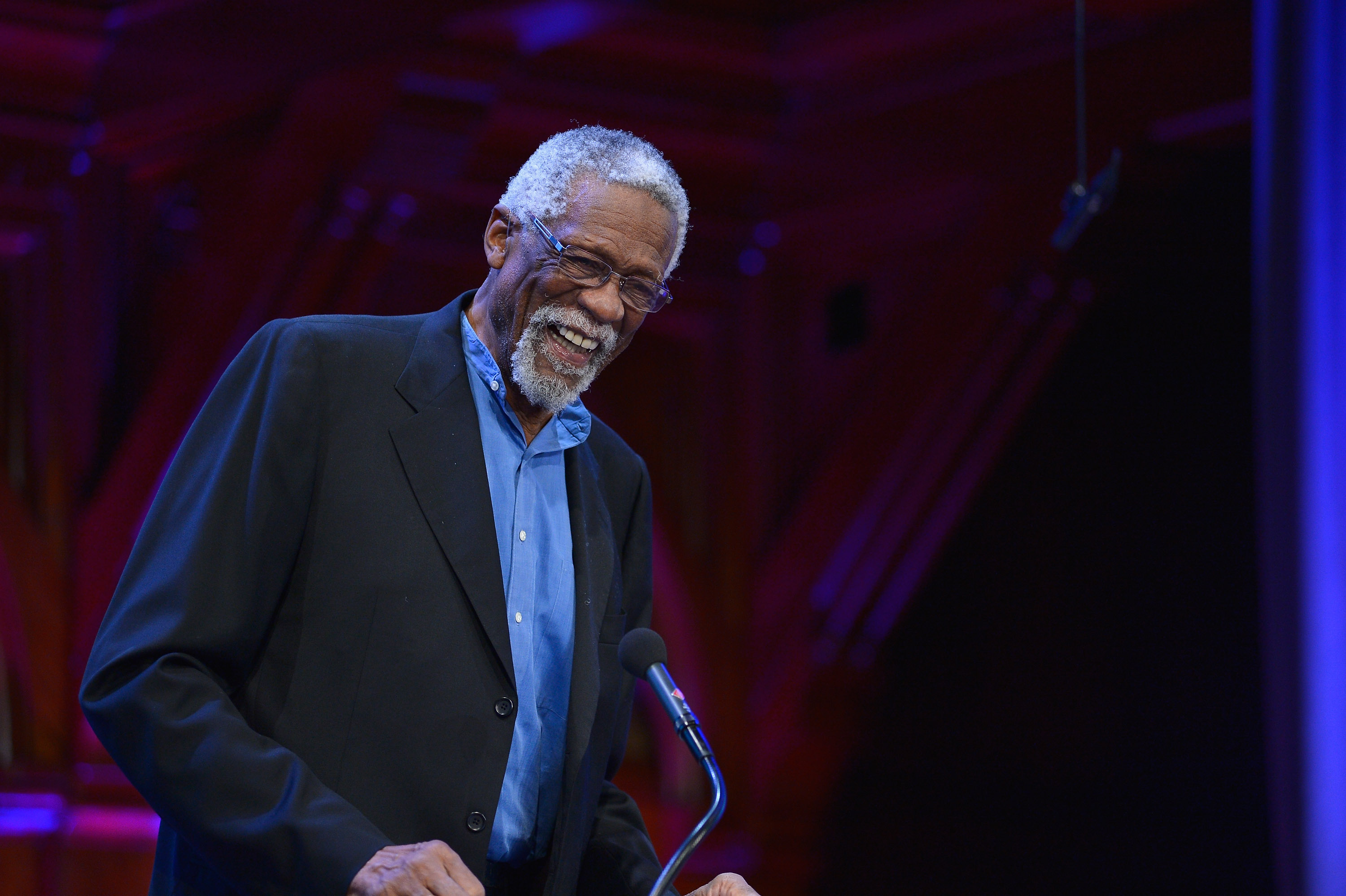 Boston Celtics Legend Bill Russell Doesn't Hold Back About His Thoughts on 2020
Boston Celtics legend and NBA Hall of Famer Bill Russell has seen two of his former teammates pass away in the last two months.
It's been a tough year for everybody. While the world is ready to ring in the new year, just about everybody is eager to say goodbye 2020. The Boston Celtics were hit hard as two legendary players passed away in the last two months. Bill Russell, another Celtics Hall of Famer, has clearly had enough of 2020, judging by his recent Twitter comment.
Bill Russell's NBA career
Bill Russell was acquired in a draft-day trade with the St. Louis Hawks in 1956. He played his college basketball at San Francisco and made an immediate impact in his first year with the Boston Celtics. Russell, a 6-foot-10 center, played in just 48 games his rookie year and led the league in rebounding, averaging 19.6 per game.
Russell became an NBA All-Star in every year after his rookie season. For 12 straight seasons, Russell dominated. Russell was a five-time rebounding champion. He led the league in that department in his first three seasons in the NBA. Russell averaged 22.5 rebounds per game in his 13-year career.
Russell was a five-time MVP. He won 11 championships with the Celtics. He pulled down 21 rebounds in his last game at the age of 35. Russell retired after the 1968-69 season when the Celtics defeated the Los Angeles Lakers in the championship. Along with his 22.5 rebounds, Russell averaged 15.1 points per game for his career. Russell was inducted into the Naismith Memorial Basketball Hall of Fame in 1975.
The Boston Celtics lost two legends in two months
On Nov. 9, 2020, former Boston Celtics player and then coach, Tommy Heinsohn, died at the age of 86. Heinsohn was a former teammate of Bill Russell and they teamed to form one of the biggest NBA dynasties. Heinsohn was labeled the 'ultimate Celtic' by the team. Even after his playing and coaching days, Heinsohn continued on as a Celtics TV analyst up until his death.
"This is a devastating loss," the team's owners said in a statement. "Tommy was the ultimate Celtic. For the past 18 years, our ownership group has relied hugely on Tommy's advice and insights and have reveled in his hundreds of stories about Red Auerbach, Bill Russell, and how the Celtics became a dynasty. He will be remembered forever."
On Christmas Day, K.C. Jones, another former Celtics player, and coach, passed away at age 88. Jones, Heinsohn, and Russell all played together with the Boston Celtics. He won eight rings as a player with the Celtics and two more as a head coach in Boston. Jones was inducted into the Naismith Memorial Basketball Hall of Fame as a player in 1989.
Bill Russell fed up with 2020
Bill Russell has spent the last two months reflecting on his former teammates. He wishes he didn't have to. He's had to post tributes about two Boston Celtics legends who recently passed away.
When Tommy Heinsohn passed away last month, Russell took to Twitter and posted, "We were rookies together and friends for life. In life there are a limited number of true friends, today I lost one. RIP Heiny." When another former teammate, K.C. Jones died on Christmas, Russell wrote, "I just received a call letting me know my x-roommate/teammate & most of all friend the great KC Jones passed this morning. Prayers to his family. We have been friends for almost 60yrs, this our last photo together. Friends for life."
Like most of us, Russell is looking forward to the end of 2020. He ended his tribute with a hashtag we can all relate to. "#2020Usuck!" he wrote.