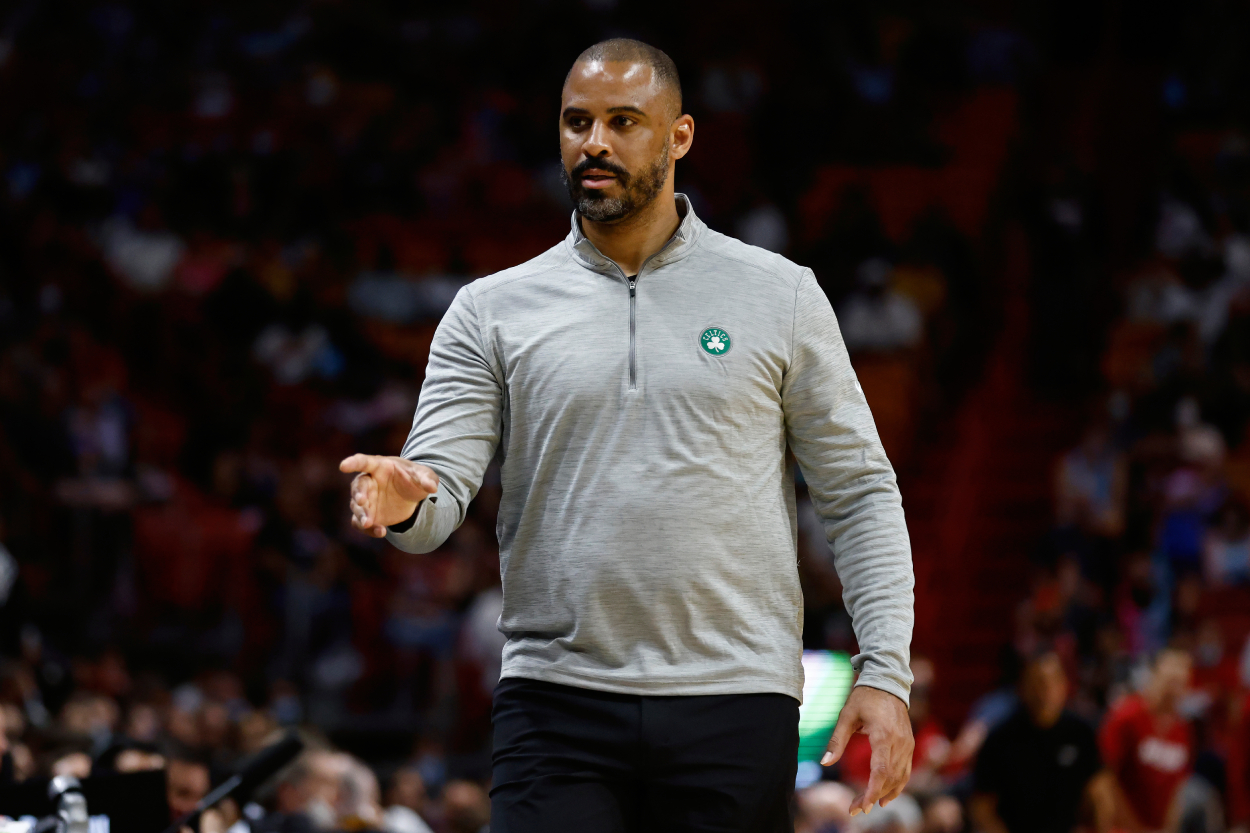 The Boston Celtics Finally Get Some Much-Needed Good News Ahead of Their Season Opener
The Boston Celtics finally get some good news ahead of Wednesday's season opener against the New York Knicks.
The Boston Celtics are ready to display their new look when they play for real Wednesday night against the New York Knicks. The Celtics will show off their new coach, deeper bench, but won't have their old friend, Al Horford, available when they travel to Madison Square Garden. They did, however, get some much-needed good news heading into the season opener.
The Boston Celtics' new look will be on display against the New York Knicks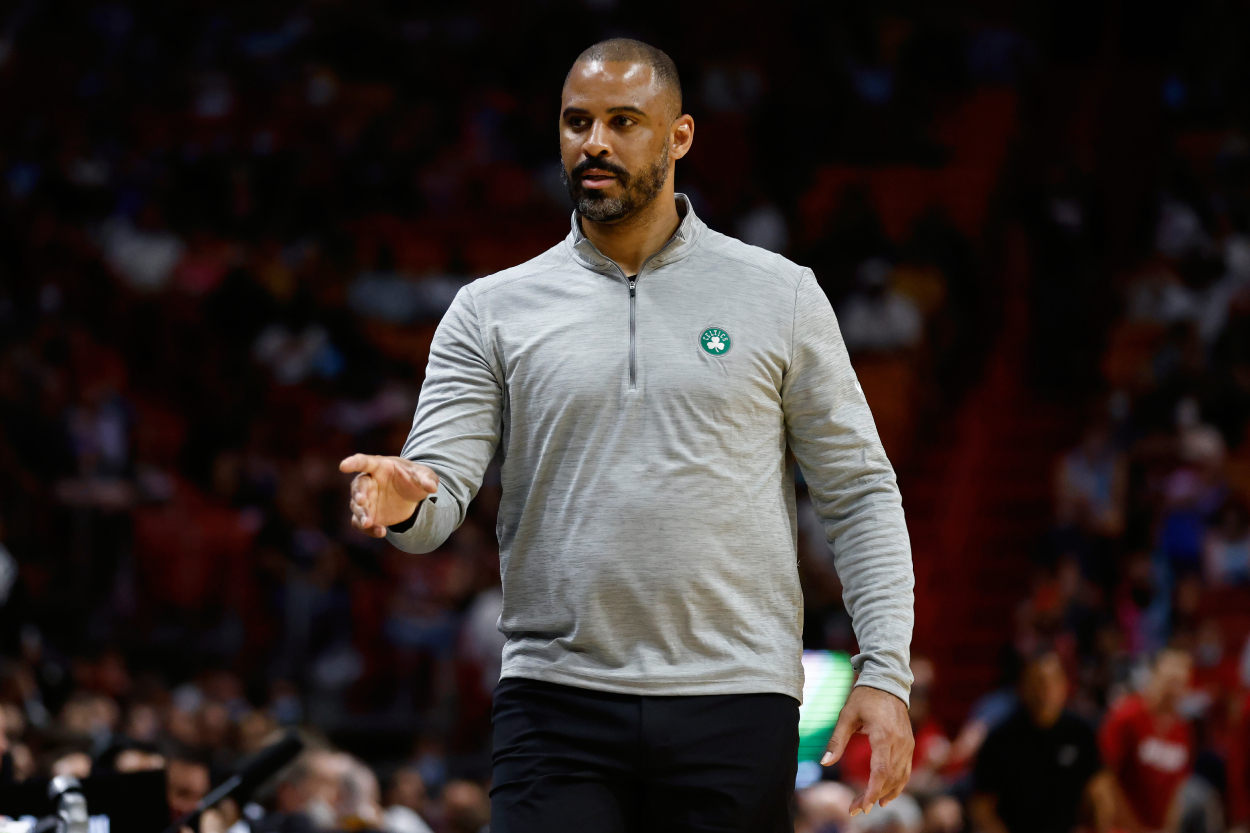 The Celtics' new look begins with head coach Ime Udoka. Udoka came over from the Brooklyn Nets, where he was an assistant coach last season. He takes over for Brad Stevens, who takes over for Danny Ainge. Ainge stepped down as president of basketball operations after last year's ugly season when they finished 36-36. The Nets bounced the Celtics from the postseason in the opening round.
Stevens replaced Ainge and brought in Udoka as his own replacement. He then made some significant personnel moves.
Stevens traded disgruntled point guard Kemba Walker for Horford, who had spent three years with the Celtics. Walker was later moved to the Knicks.
He shored up the bench with the additions of Josh Richardson, Dennis Schroder, and Juancho Hernangomez. He also brought back Enes Kanter, expected to back up Robert Williams, who sighed a four-year extension in August.
Stevens has been busy with his new role and it will be on display Wednesday against the Knicks.
The Boston Celtics finally get some good news
The Celtics have recently been hit hard by COVID-19. Udoka tested positive for the virus as training camp opened. Since then, Jaylen Brown and Horford have also been bitten by the COVID-19 bug. Jayson Tatum was hit hard last season by the coronavirus and needed an inhaler to help finish out the season.
Horford remains out. Grant Williams will get the starting nod in the season opener. According to NBA reporter Keith Smith, Udoka said Horford is "feeling good, but no other real update."
Smith also reported when Horford returns, Udoka hinted it will be Horford in the starting lineup, saying, "It's Grant tonight. We'll mix and match a little bit due to matchups while Al is out."
The good news for Boston, however, is that Brown is expected to return. The Celtics reported that Udoka said Brown looked "impressively fine" despite being out of quarantine for a short period of time.
"I feel good, considering. I feel awesome to be honest. I'm excited," Brown said, according to a Smith Twitter post.
This will be Jaylen Brown's first regular-season action since May
When he suits up Wednesday night against the Knicks, it will be Brown's first regular-season game in five months. In early May, the Celtics announced Brown would miss the rest of the season with a torn ligament in his left wrist.
Brown joined Tatum as an NBA All-Star last year, earning the honor for the first time in his career. He had career-highs in points (24.7) and rebounds (6.0).
It's tough to pinpoint exactly when Brown injured the wrist, but he clearly was hampered by it on several occasions in the second half of the season. In May, the team shut him down and had surgery.
Getting Brown back from the wrist injury and now from COVID-19 is the news Celtics fans needed to hear.