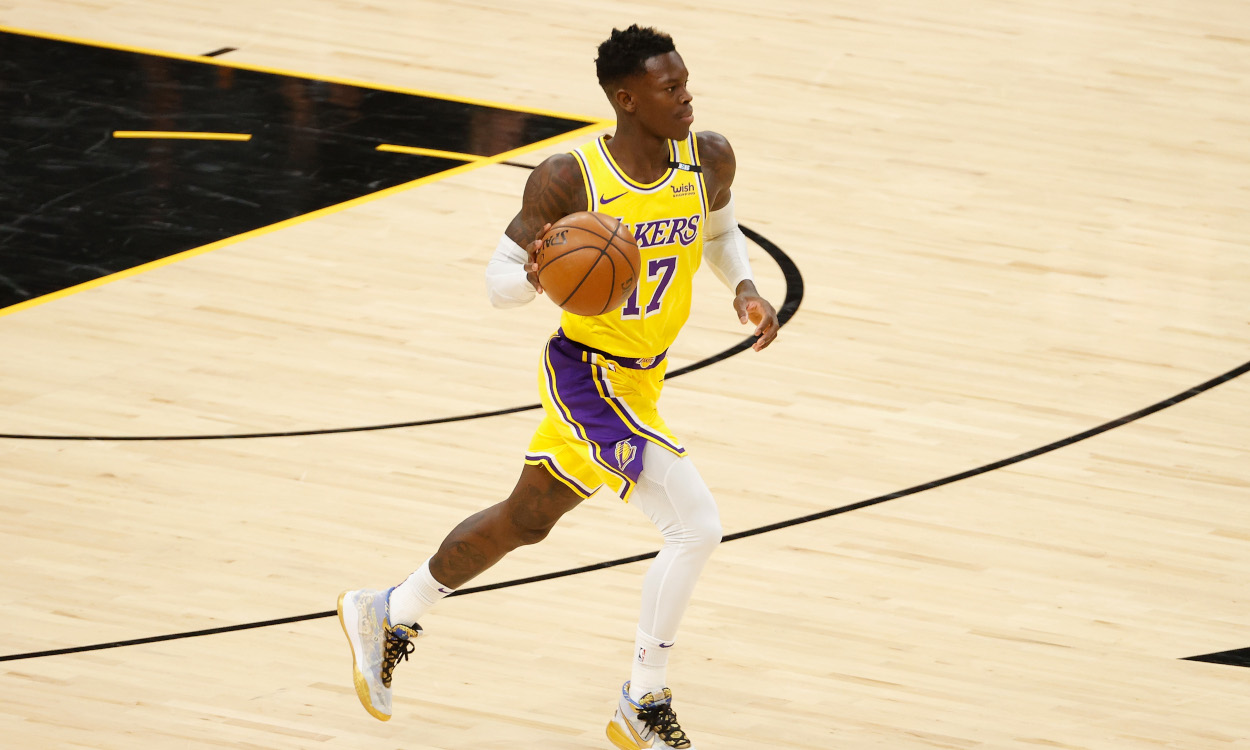 Dennis Schröder Responds to $84 Million Contract Mistake in Best Way Possible
Dennis Schröder shorted himself nearly $78 million by spurning the Los Angeles Lakers and eventually signing with the Boston Celtics. But on his birthday, the 28-year-old gave his followers on Instagram a chance to get out all of their jokes.
Any way you slice it, Boston Celtics guard Dennis Schröder miscalculated when he opted to turn down a reported four years and $84 million from the Los Angeles Lakers to test his value in free agency. It turns out there wasn't a substantial market for the 28-year-old point guard, and he wound up accepting a bargain-basement deal from the Celtics for one year and $5.9 million.
For those of you scoring at home, that's about a $78 million "whoops." He's taking more than $10 million less from the Celtics than he received from the Lakers last season, the final year of the four-year, $70 million extension he inked with the Atlanta Hawks back in 2016.
Dennis Schröder developed quickly in Atlanta
The Hawks took the German guard with the 17th overall pick in the 2013 NBA Draft and used him sparingly as a rookie. Schröder spent time in the G-League with the Bakersfield Jam that season, averaging 16.0 points and 6.7 assists in six games, and logged only 49 games and 641 minutes with the parent club in his first year.
But he emerged as a potent backup to Jeff Teague the next two years before taking over the starting job in 2016–17. Schröder returned to a backup role after a trade to the Oklahoma City Thunder in 2017 and was runner-up to Montrezl Harrell of the LA Clippers in the Sixth Man of the Year voting in 2019–20.
The Lakers picked up Schröder in November 2020, but he didn't live up to expectations. Yes, he put up 15.4 points and 5.8 assists while starting all 61 games he appeared. But he pulled off an impressive vanishing act in the playoffs. Now he's starting over with the Boston Celtics.
In Games 4 and 5 against the Phoenix Suns in the first round, Schröder combined for eight points on 3-of-22 shooting in 58 minutes. A 20-point outing in Game 6 wasn't enough to keep the Lakers alive in the quest to defend their title. In the series, he scored 44 points in the two games LA won (Games 2 and 3) and was 14-of-27. The remainder of the series, Schröder had 42 points and shot a less-than-stellar 14-of-43.
Big money got away from Schröder on the open market, but he's laughing it off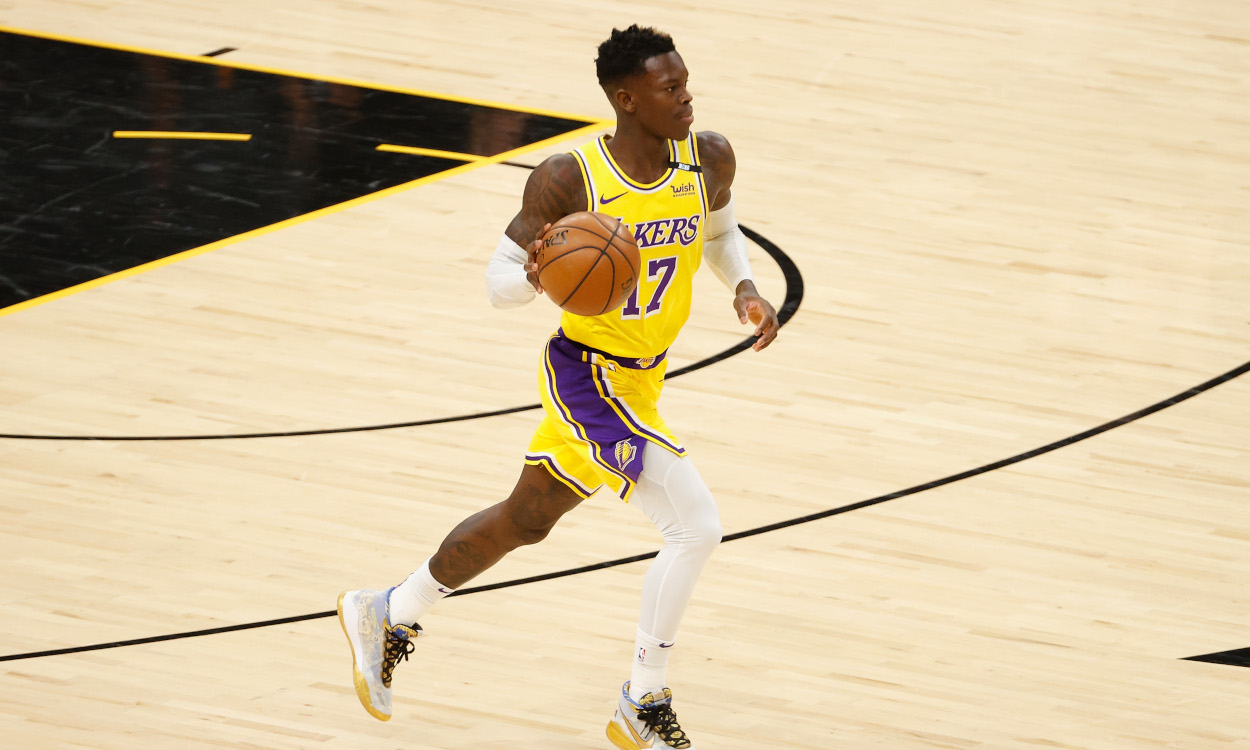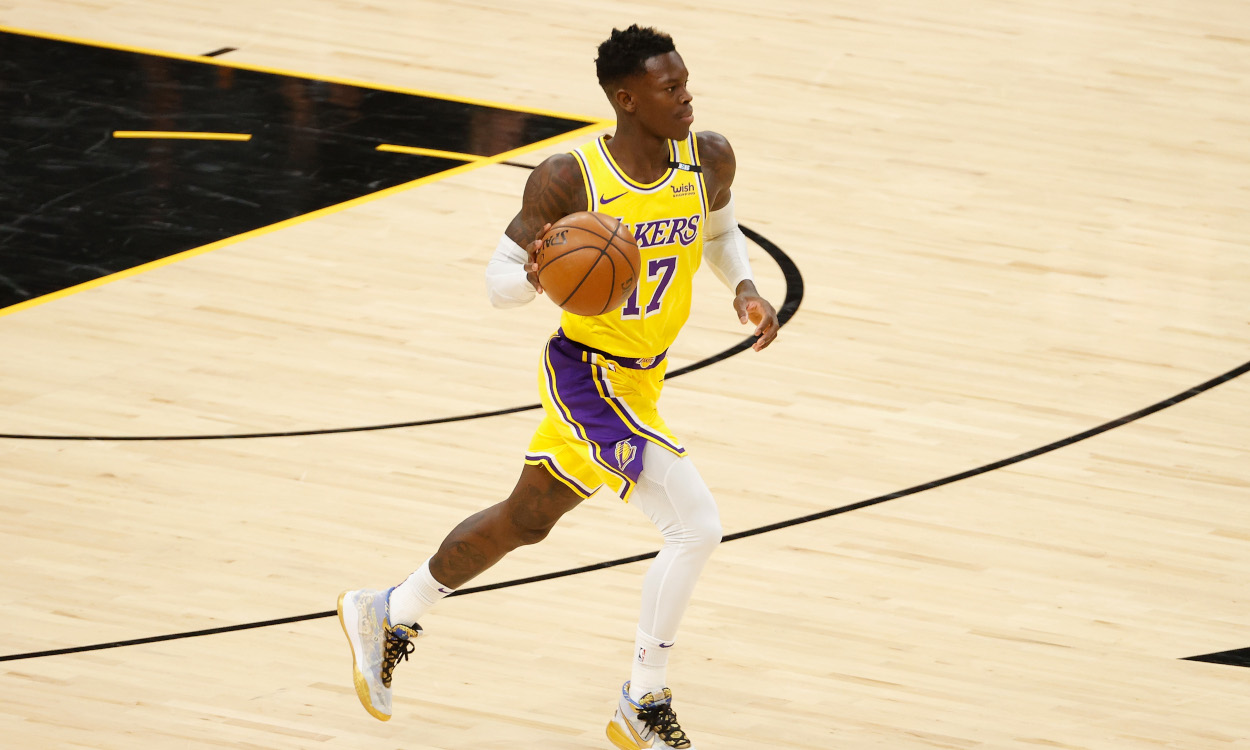 Dennis Schröder reportedly had $84 million in hand from the Lakers and chose door No. 2. There were rumors the Toronto Raptors and New York Knicks were interested in signing German. Instead, the Raptors got veteran Goran Dragić from the Miami Heat as part of the Kyle Lowry sign-and-trade. The Knicks, meanwhile, signed former All-Star Kemba Walker after the Thunder bought him out.
Schröder was the butt of many jokes after signing with the Boston Celtics. Seven-time NBA champion Robert Horry famously quipped, "You are the disaster of your own game plan."
Hall of Famer Shaquille O'Neal piled on (and that makes for a pretty large pile). It reached a point that his wife jumped in to defend him. Awkward.
But Schröder clapped back when he celebrated his birthday on Sept. 15. An Instagram post included an image of the player crouched in front of his two cars with a pile of empty bags.
"I'm gonna do this ONE time! Insert your best 'fumbled the bag' joke here.' It's my birthday so let's get this over with and get back to business!
"Like (J. Cole) said, 'Some [n-word] make millions, other [n-word] make memes."
It appears he's come to grips with his plight and is keeping his sense of humor. That will help him in the long run.
Dennis Schröder is replacing Kemba Walker for the Boston Celtics
With the Boston Celtics, Dennis Schröder takes over from Walker at the point guard spot. Boston hopes to rebound from a disappointing season that ended with a five-game loss in the first round to the Brooklyn Nets after fighting through the play-in tournament.
Schröder isn't a traditional point guard. He's never averaged more than 6.3 assists per season, and in his best campaign in 2017–18, he took 17.1 shots a game to average 19.4 points a night.
There were reports after the season that Anthony Davis grew frustrated playing with Dennis Schröder. Davis believed he wasn't getting as many high-quality looks with Schröder running the offense as he was when Rajon Rondo ran the point the year before.
Emerging star Jaylen Brown should be healthy to start training camp, and new coach Ime Udoka will inject some new ideas into the Celtics, who had played under Brad Stevens for eight seasons. Sometimes the formula gets stale, and if Dennis Schröder can bring a fresh look to Boston, he'll get his rewards next year.
Statistics courtesy of Basketball Reference. Contract information courtesy of Spotrac.