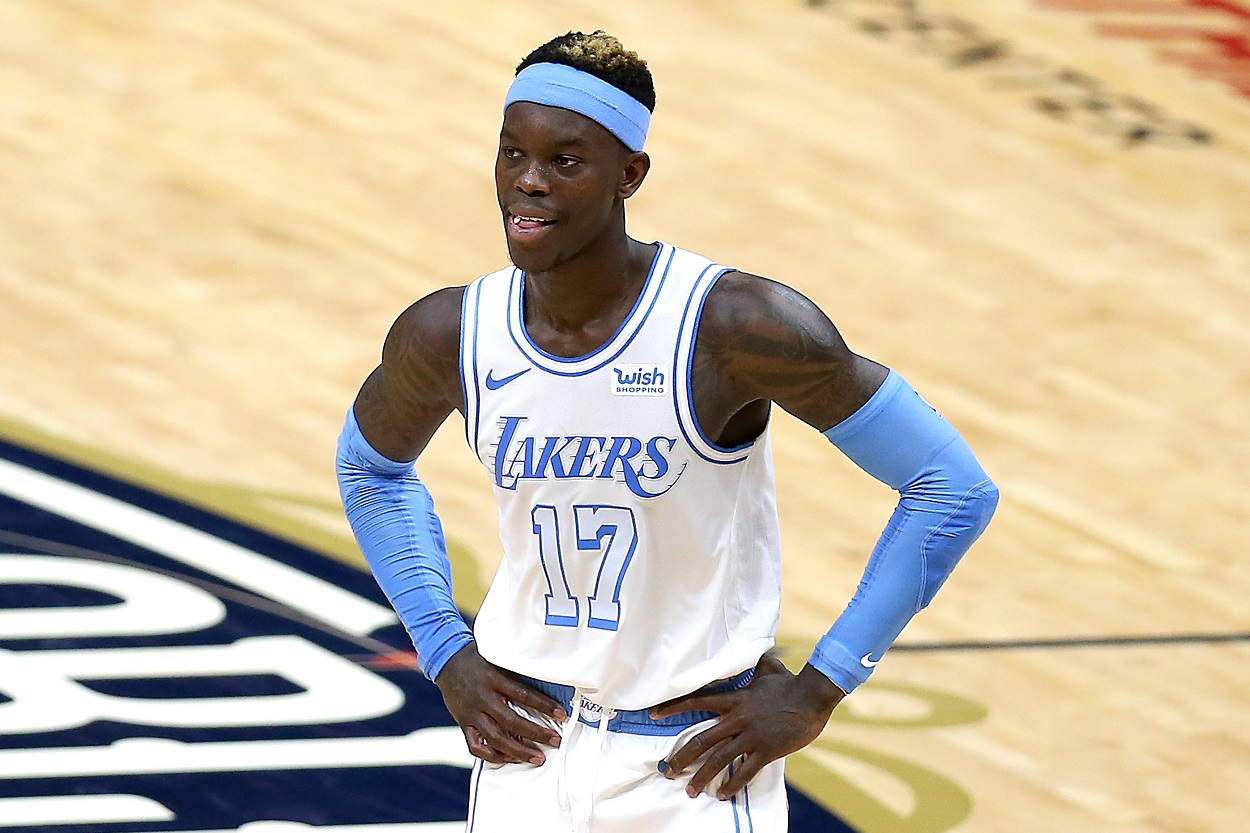 Dennis Schroder Will Make $15 Million Less With the Celtics Than He Would Have With the Lakers in 2021-22 and Deserves No Sympathy Whatsoever
After turning down $84 million to remain with the Lakers, Dennis Schroder has agreed to a $5.9 million deal with the Celtics.
The desire to test NBA free agency can be a gamble, and Dennis Schroder lost big. Despite not truly fitting in alongside LeBron James and Anthony Davis in his lone season with the Los Angeles Lakers, Schroder was still offered A LOT of money to stay in Hollywood for the next four years — $84 million to be exact. And he said no. He then watched as guard after guard after guard got huge money when free agency began last week, none of whom were him. Schroder finally does have a new team to play for in the Boston Celtics, but his paychecks are going to be a lot smaller than he was hoping for in 2021-22. And nobody should feel sorry for him whatsoever.
Dennis Schroder turned down a four-year/$84 million extension with the Los Angeles Lakers
Following a fantastic 2019-20 season with the Oklahoma City Thunder in which he averaged 18.9 points and was the runner-up to Montrezl Harrell for NBA Sixth Man of the Year, Schroder was dealt to the Lakers in the abbreviated offseason, which gave him the chance to be a full-time starter for the first time since the 2017-18 season with the Atlanta Hawks.
Expected to be another playmaker next to LeBron James as well as a floor-spacing shooter, the German native had a decent regular season, averaging 15.4 points and 5.8 assists, but regressed in several areas from the previous season, mainly his shooting. His field goal percentage dipped from 46.9% to 43.7%, and his 3-point percentage fell from 38.5% to 33.5%.
And things got even worse in the Lakers' first-round playoff loss to the Phoenix Suns. While Schroder still scored 14.3 points per game, he averaged just 2.8 assists and shot a dismal 40% from the floor and 30.8% from beyond the arc. And in the Lakers' pivotal loss in Game 5, he scored zero points and was 0-for-9 from the field and 0-for-4 from the 3-point line.
Now, it should be noted that Schroder turned down that four-year/$84 million offer months before his abysmal performance in the postseason. But it seemed as if the Lakers were still willing to bring him back, albeit at a much lower rate, but that pretty much went out the window when they traded for Russell Westbrook. And then things got even worse.
He's agreed to a one-year/$5.9 million deal with the Boston Celtics
When the NBA free agency period began on August 2, the interest in Schroder certainly wasn't as high as many expected it to be. As other guards around the league signed massive deals as the week went along, Schroder was left out in the cold, apparently leaving him in "a state of shock."
Schroder has found a new home with the Boston Celtics as he agreed to a one-year deal with the Lakers' longtime rival on Tuesday, and it will be for the $5.9 million midlevel exception. It was reported that Schroder was looking for the full exception worth $9.5 million and a second-year player option, but the Celtics apparently didn't want to be pressed to exceed the salary cap.
The question now becomes whether or not Schroder will be a starter in Boston. And make no mistake about it, he wants to start. But I don't see him getting that job over Marcus Smart, who many see as the true heart and soul of the Celtics. Schroder is better offensively, but Smart is a much better defender, and as Boston has plenty of offense in the starting lineup, Schroder may be seen as the spark of the second team when Jayson Tatum and Jaylen Brown need a break.
So if he doesn't start, will that cause a problem in Beantown? Schroder doesn't seem to have a problem speaking his mind, so will he speak up if he gets frustrated in a backup role? It's just one more problem he could have avoided by taking that deal with the Lakers back in the spring.
Nobody should feel sorry for Schroder whatsoever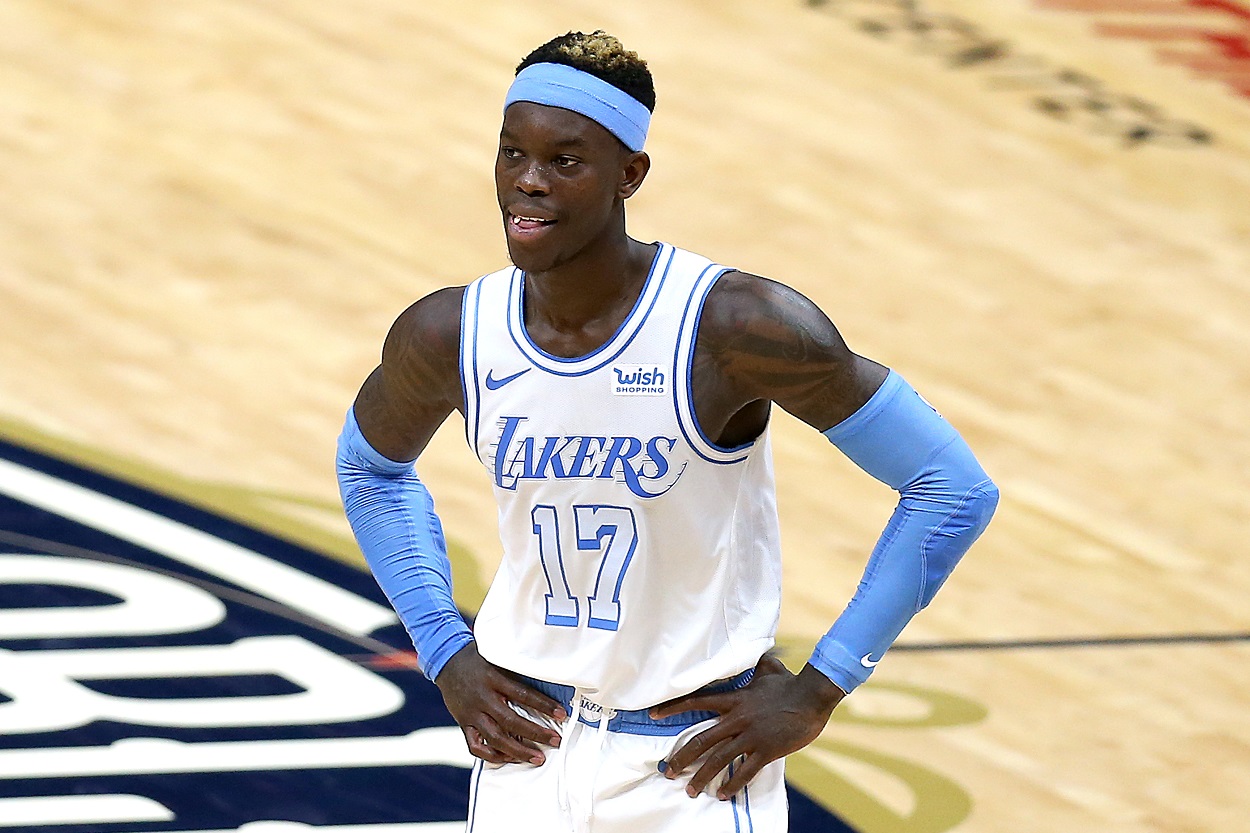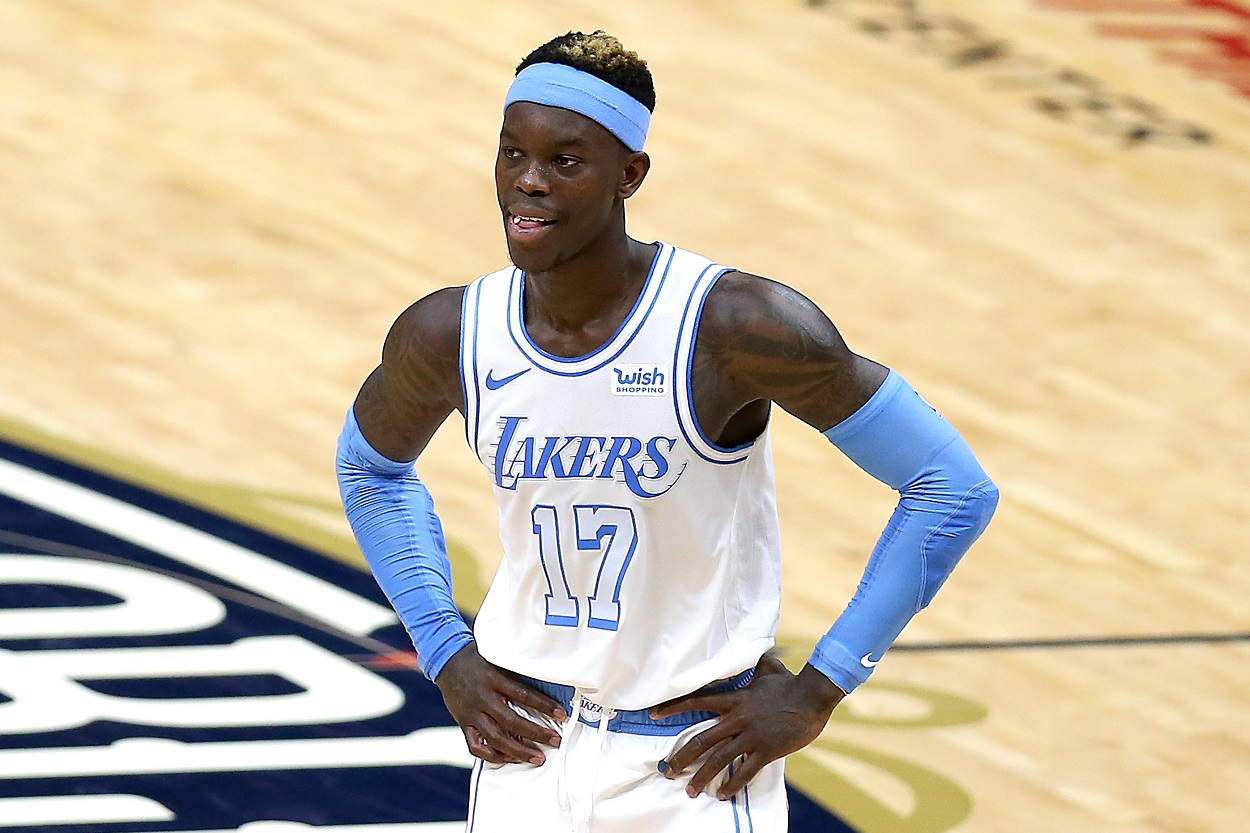 Now, I can imagine there are some folks out there who feel sorry for Dennis Schroder at this point. And if you're one of those people, you just need to go ahead and stop doing that immediately as he has nobody to blame but himself. Look, I understand his thought process, and I can respect him for gambling on himself as he did.
But I'm never going to feel sorry for anyone who turned down a $21 million annual salary to play a game. That would be like asking me to feel sorry for Latrell Sprewell back in the day when he turned down $21 million because he said it wasn't enough to feed his family.
And, seriously, how did Schroder (or his agent) ever believe he was going to get more than $21 million per season? Sure, that's the same kind of money Fred VanVleet got from the Toronto Raptors last year. But Schroder wouldn't be nearly as important to any team as VanVleet is to the Raptors, and — let's get real — he's nowhere near as good of a player on either side of the ball. I mean, I'm aware that NBA salaries are inflated these days (see Alex Caruso getting $37 million), but Schroder isn't worth $21 million a year, and he now knows that himself.
Looking back on it now, it seems as if the Lakers only offered that type of money a few months back because they thought they might not have other options. And I'm betting they're happy as can be that he didn't accept given the additions they've made this offseason.
And it's not as if Schroder is going to go hungry. He's still being paid millions of dollars to play basketball, and he'll get another chance at a much bigger payday a year from now. And he's coming off a season in which he made $16 million. So, again, I won't be feeling sorry for him anytime soon. He learned a valuable and expensive lesson, and one would think he won't make the same mistake again.
Stats courtesy of Basketball Reference, Contract info courtesy of Spotrac