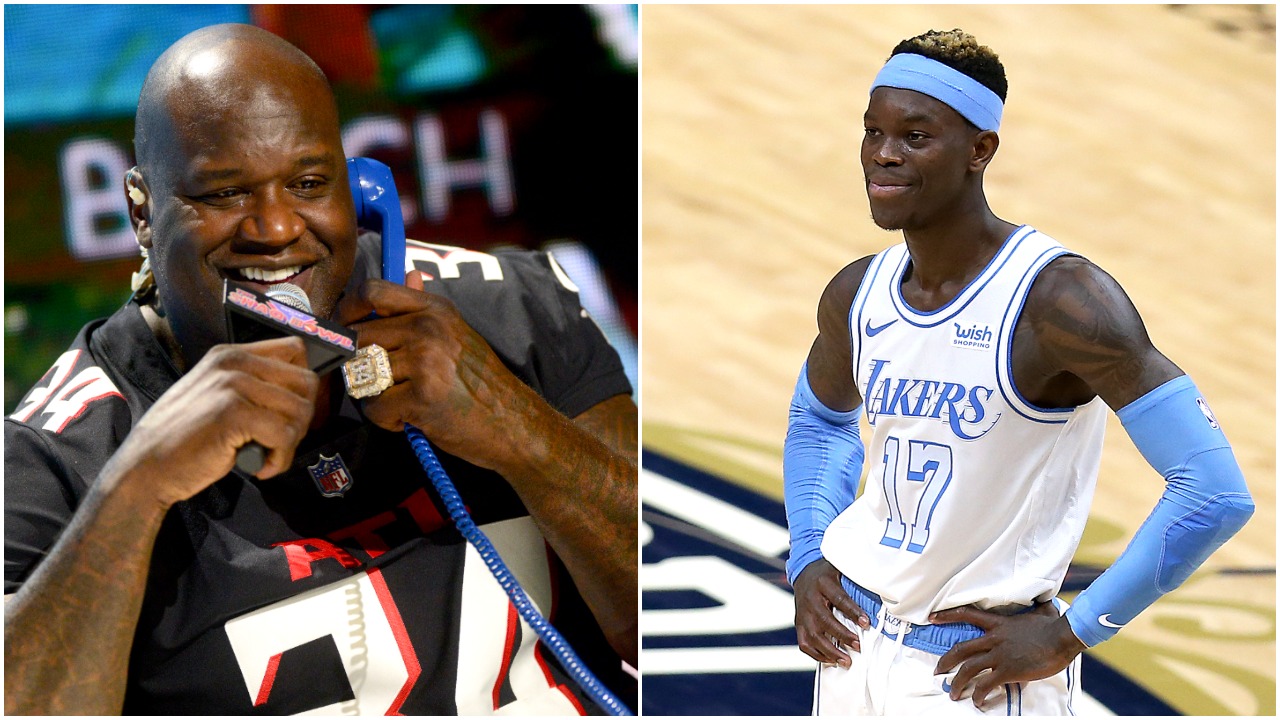 Shaquille O'Neal Clowns Dennis Schroder for Being Forced to Sign a $5.9 Million Deal With the Celtics After Rejecting $84 Million to Stay With the Lakers
Shaquille O'Neal roasts Dennis Schroder after he signed a one-year/$5.9 million deal with the Celtics after rejecting a four-year/$84 million extension with the Lakers.
After turning down a four-year, $84 million offer to remain with the Los Angeles Lakers in order to test free agency, Dennis Schroder didn't get the big-money offer he was looking for and was forced to settle for a one-year deal with the Boston Celtics that will pay him roughly $5.9 million. And as you can imagine, he's been getting torched for his decision — and not just by random folks on social media.
Several NBA analysts and former players have jumped in on the action, and the latest to do so was someone who knows a thing or two about big-money deals (and about playing for both the Lakers and Celtics): none other than Shaquille O'Neal.
Dennis Schroder turned down a four-year, $84 million deal with the Lakers and just signed a one-year, $5.9 million contract with the Celtics
Just ahead of the NBA trade deadline back in March, the Lakers offered Schroder a four-year contract extension worth $84 million. Schroder was in the final season of the four-year, $70 million rookie extension he'd signed with the Atlanta Hawks back in 2016, and $84 million was the maximum amount the Lakers could offer given that contract.
And he obviously should have taken it.
While a solid player who holds career averages of 14.3 points and 4.7 assists per game, Schroder has never made an NBA All-Star Game and has never been an All-NBA selection or an All-Defensive selection. Yes, he was the runner-up for NBA Sixth Man of the Year for the 2019-20 season, but that's it. He made it clear that he wanted to be a starter in the NBA, and the Lakers gave him that chance.
But making an annual salary of $21 million to be the starting point guard for the Lakers with the chance to win NBA titles alongside LeBron James and Anthony Davis apparently wasn't good enough for Schroder, and he turned all of that down to test the waters in free agency. Whoops.
After getting no big-money offers, Schroder has now settled for a one-year deal with the Celtics for the $5.9 million taxpayer mid-level exception. That's obviously still a nice chunk of change to play basketball, but that's $15 million less than he would have made with the Lakers. Ouch.
Shaquille O'Neal roasted Schroder for turning down the Lakers offer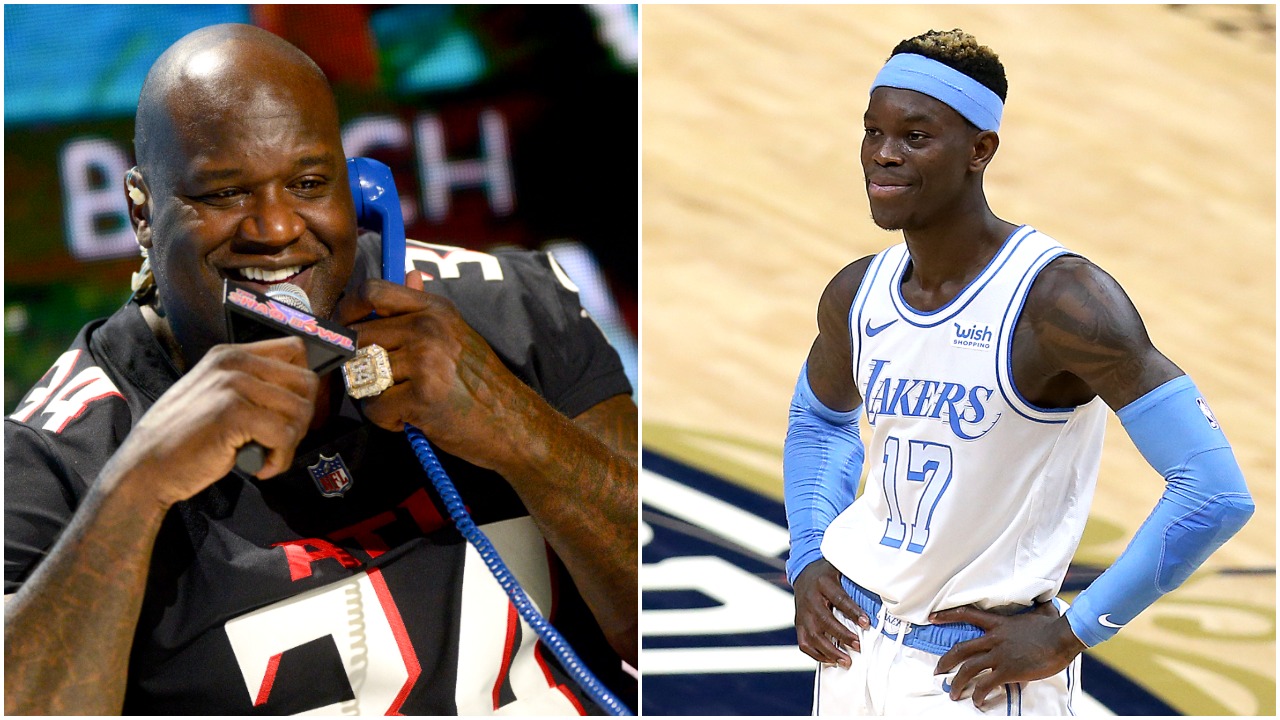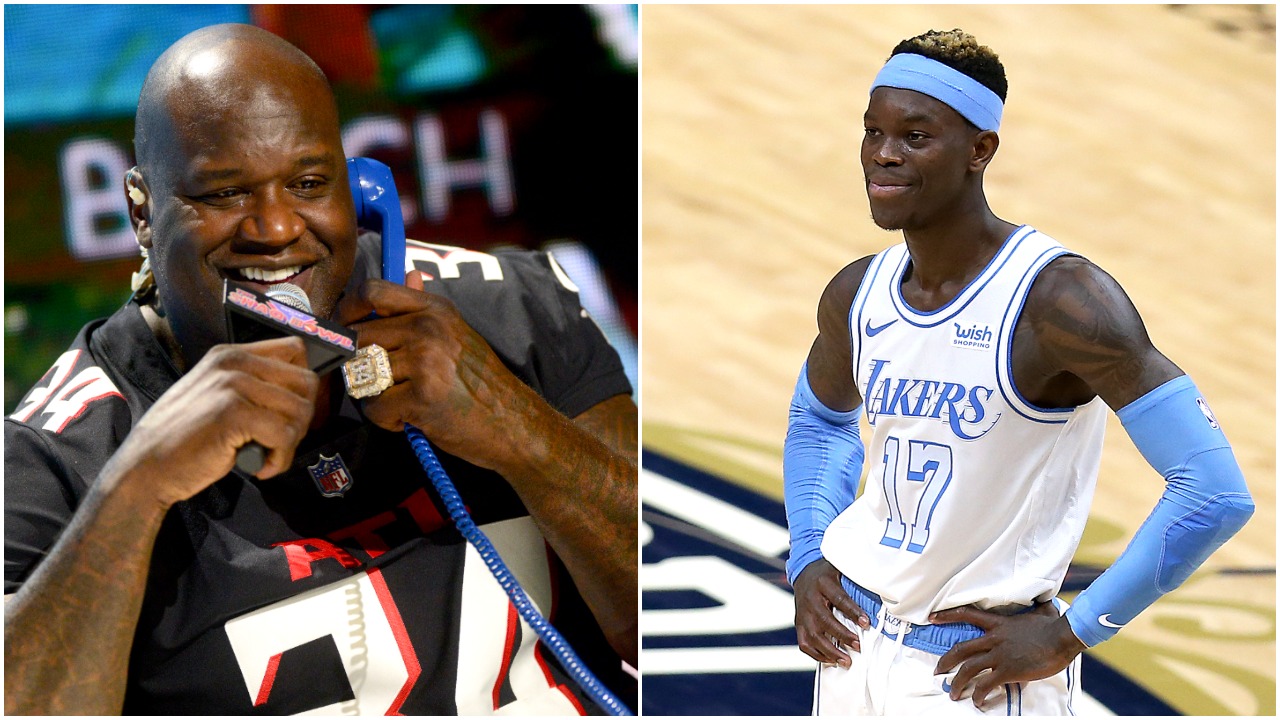 When the news hit Tuesday that Schroder had come to terms with the Celtics, Shaquille O'Neal, who won three consecutive titles with the Lakers in the early 2000s, couldn't help but join the thousands upon thousands of people who were roasting Schroder on social media.
While he wasn't as ruthless as some, Shaq took to Instagram and posted a picture of Schroder with the headline, "Dennis Schroder agrees to 1-year deal with Celtics after turning down 4-year $84 million deal from the Lakers." But it was his simple caption that caught everyone's attention.
"Things that make you go hmmmmmm #whatthehellareyouthinking"

Shaquille O'Neal Instagram post on Dennis Schroder
I think everyone is asking that question, Shaq.
He could be coming off the bench in Boston
Not only did Schroder screw himself out of millions of dollars by refusing the offer from the Lakers, but he also likely screwed himself out of a starting job as he'll probably be the backup point guard to Marcus Smart in Boston. And even if he does start, it's not as if he's going to a team on which he's going to be a primary offensive weapon. The Celtics are good in that department with Jayson Tatum and Jaylen Brown.
Either way, he's not going to be able to put himself in a position to secure a contract worth more than the $84 million one he turned down when next summer rolls around. Schroder will likely have another solid season, and the Celtics have to be thrilled to get him at such a "cheap" price. And maybe things work out and he stays in Beantown for more than just this next season.
But I don't ever see a scenario in which he's ever offered a $21 million annual salary again.
Stats courtesy of Basketball Reference. Contract info courtesy of Spotrac.