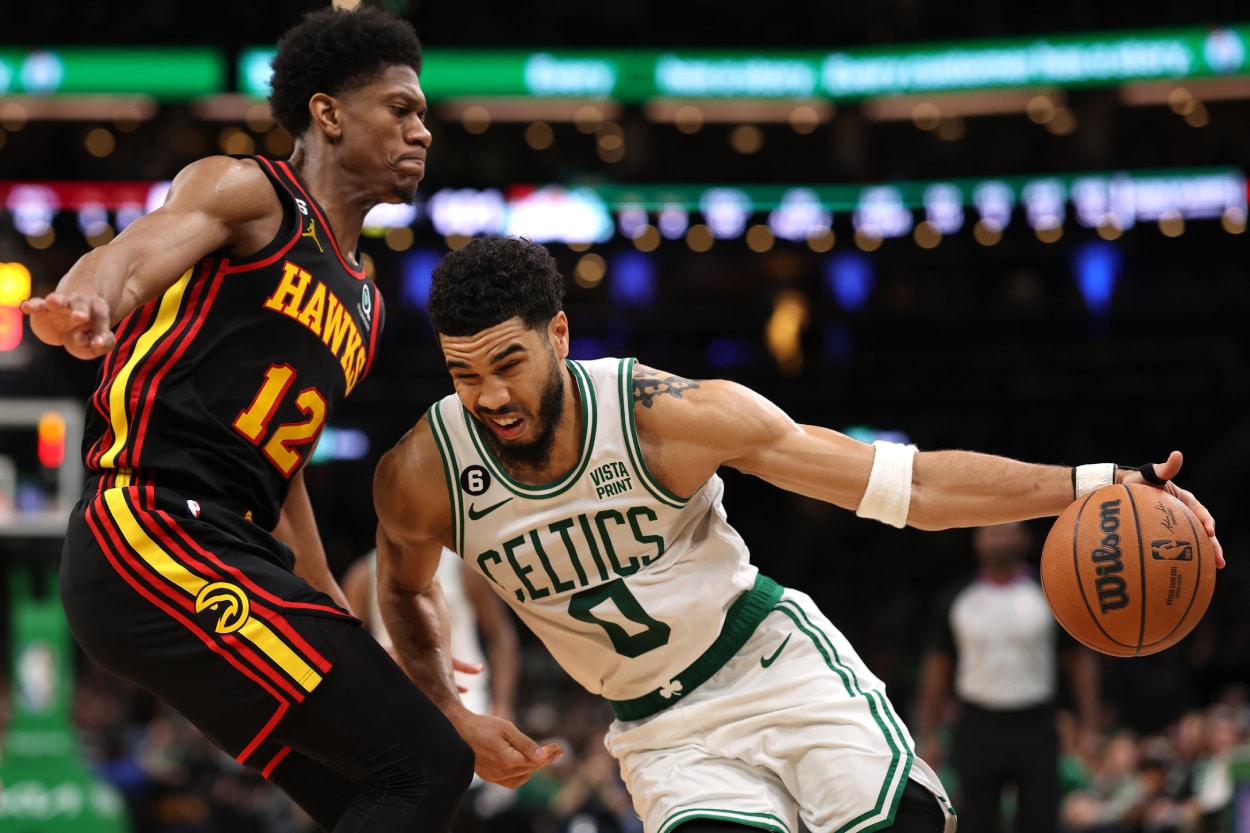 Boston Celtics Playoffs: Those MVP Chants You Heard at TD Garden Were Not for Jayson Tatum
All those MVP chants in Boston on Tuesday were not directed at Celtics star Jayson Tatum.
Jayson Tatum found himself in the thick of the MVP race during the early part of the 2022-23 NBA season. His Boston Celtics had the best record for much of the year, and he put up career-high numbers. It wasn't uncommon for the TD Garden crowd to chant "M-V-P" whenever Tatum was at the free-throw line.
During Tuesday night's 119-106 victory over the Atlanta Hawks in Game 2 of the playoffs, the home crowd was at it again. Those MVP chants, however, weren't aimed at Tatum.
Jayson Tatum and the Boston Celtics are taking care of business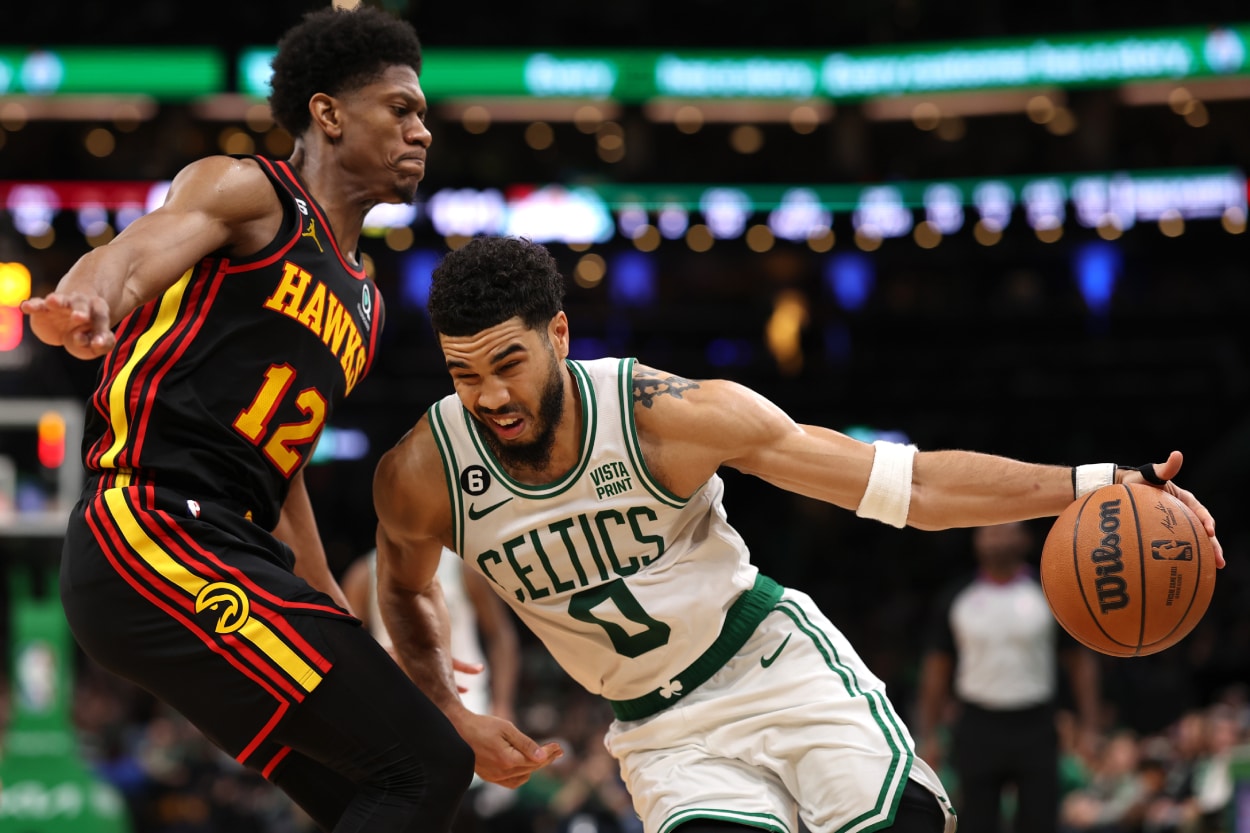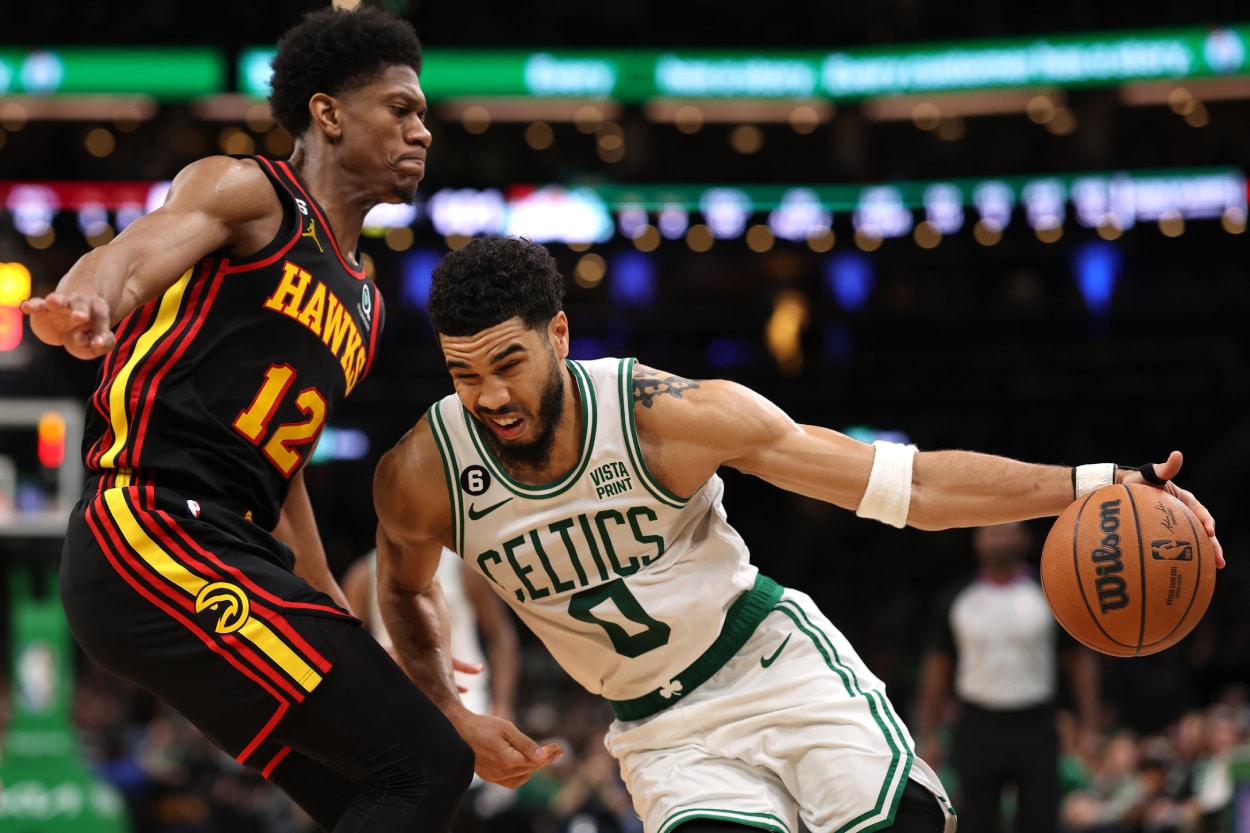 The Celtics are doing what they're supposed to do, and that's encouraging to Celtics fans. Several times during the regular season, the Celtics played down to the level of competition. A heavy favorite over the Hawks, the Celtics have posted 13-point victories in each of the first two games.
Tatum led the Celtics with 29 points Tuesday. He had 21 in the first half of Saturday's game in which Boston led by 30 at halftime. He finished with 25.
A year ago, the Celtics came up short to the Golden State Warriors in the NBA Finals. The image of the Warriors celebrating on Boston's court stuck with Tatum throughout the summer. Earlier this season, a motivated Tatum admitted he had a rough offseason and couldn't wait to return to basketball to get back and play for a championship.
"I'm just happy to be back playing basketball after the summer," he told Abby Chin of NBC Sports Boston early this season. "After losing in the Finals, all I could think about was just get ready to play again and start a new chapter.
"Said it a million times that it was a long, miserable summer, so I just wanted to get back out here and compete. I just want to win — don't care about how many points I score. I just want to get back to that point."
Tatum and the Celtics have been hungry this season. He averaged career-highs in points (30.1), assists (4.6), and rebounds (8.8), and Boston has a golden opportunity at redemption.
Derrick White got plenty of love from Celtics fans Tuesday
During Tuesday's victory, chants of M-V-P rained inside the Garden but none were directed at Tatum. They were aimed at Derrick White.
White has been sensational this season and has stepped things up during the postseason. After pouring in 24 points and dishing out seven assists Saturday, White came back with a 26-point, seven-rebound effort Tuesday. It certainly hasn't gone unnoticed.
White went 11-for-16 from the floor and added three blocks. White, a 6-foot-4 guard, was far and away Boston's leader in blocks this season with 76. Al Horford had 61. Robert Williams finished with 48.
Tatum heard the MVP cries and was happy for White, who is in his first full season with the Celtics and played in all 82 games.
"We're just so much more of a dynamic team when D White is asserting himself and being aggressive," Tatum told reporters after the game. "We've talked about being too passive and looking for guys too much. He's too good of a guy.
"I was happy for him. He's been playing his ass off these last two games. He's obviously a big reason why we won these games. We need him to continue to play at this level.
"I was happy to hear (the cheers) for him. We talked about it after the game. He was like, 'That's what it feels like?' I was like, yeah I guess."