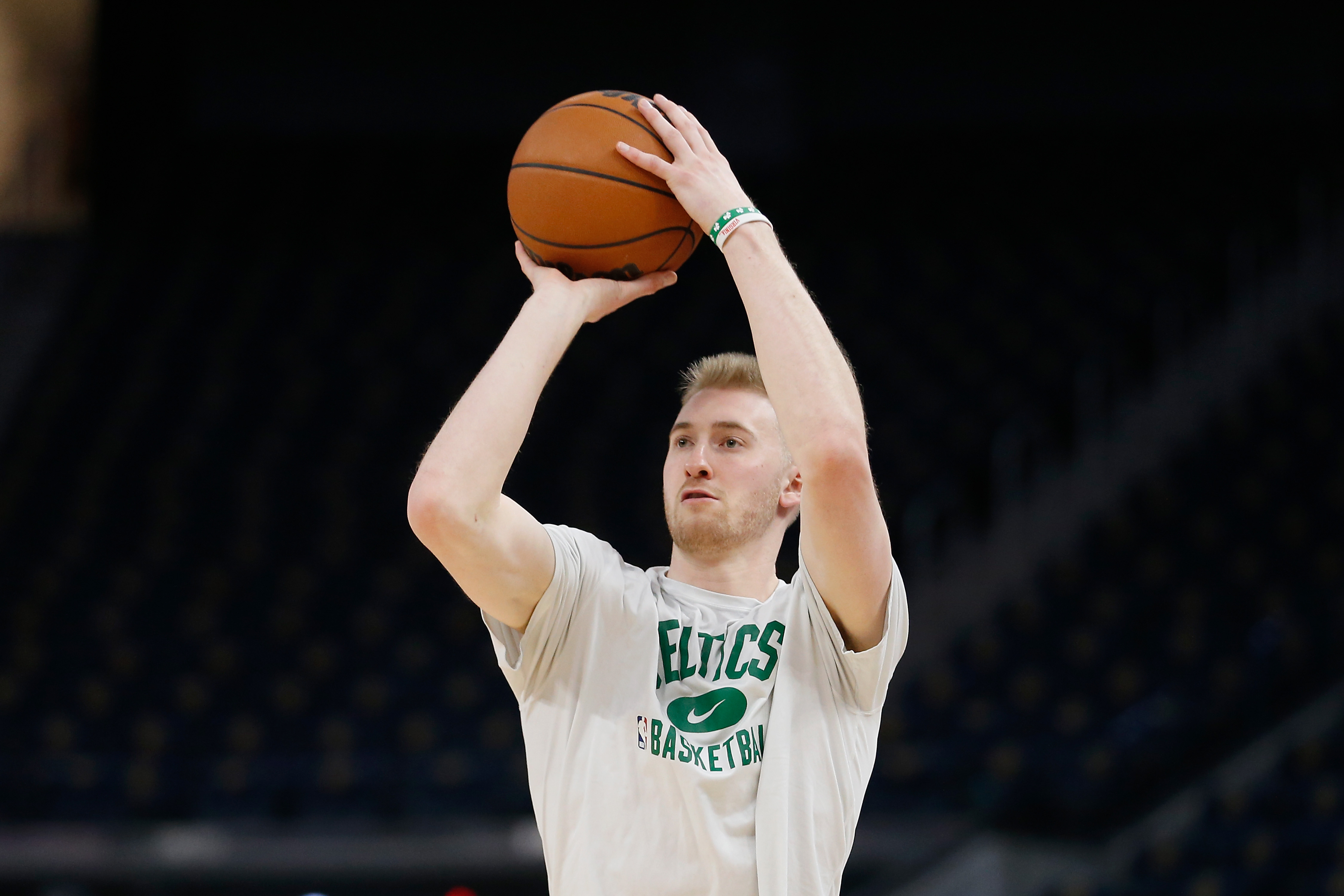 Boston Celtics: This Could Be the Time for Grant Williams and Others To Cash In on Sam Hauser
Boston Celtics forward Grant Williams said he had a "feeling" about Sam Hauser. Now might be the perfect time for him to cash in.
The Boston Celtics suffered a tough blow Friday when it was revealed that newly signed Danilo Gallinari has a torn ACL. Initial reports were that Gallinari tore his meniscus playing for Italy during a FIBA World Cup qualifying game last weekend. Further tests later showed a torn ACL in his left knee.
With Gallinari expected to miss significant time, rumors have swirled about the Celtics potentially bringing in Carmelo Anthony. Should the Celtics ride things out and stick with what they've got, Sam Hauser might be the player Grant Williams and others can cash in on.
Boston Celtics forward Grant Williams is a big believer in Sam Hauser
The Celtics addressed their biggest need — depth — in the offseason. After playing much of the postseason with an eight-man rotation, Brad Stevens quickly went out and made a pair of significant moves.
First, he traded for veteran guard Malcolm Brogdon. He did so without disrupting that eight-man rotation. Then, Stevens signed Gallinari to a free-agent deal. The moves added instant offense off the bench and experience to a team that just made its way to the NBA Finals for the first time in 12 years.
With Gallinari out, the Celtics could look to a player like Anthony, or they could look down the bench and stick with what they already have. Hauser would be the likely in-house candidate to fill Gallinari's role.
Hauser, an undrafted, second-year player, can shoot. He's a 6-foot-8 forward who has been the victim of a numbers game. Williams, a reserve forward with Boston, recently praised Hauser's shooting ability and work ethic. Williams, an avid sports card collector, might even put his money where his mouth is.
In an August interview with Sportscasting, we asked Williams if he had to spend $500 on rookie cards of a Celtics player, who would it be? Hauser quickly rolled off his tongue.
"I wouldn't be able to afford a Jayson Tatum card, depending on the value of it," he said. "It would probably be either Sam Hauser… I could probably get 50 cards, right, for like two dollars or like a dollar apiece. Those I feel like one day are going to be unreal just because of the type of shooter he is and how hard he works. I have a feeling about it."
This could be a golden opportunity for Hauser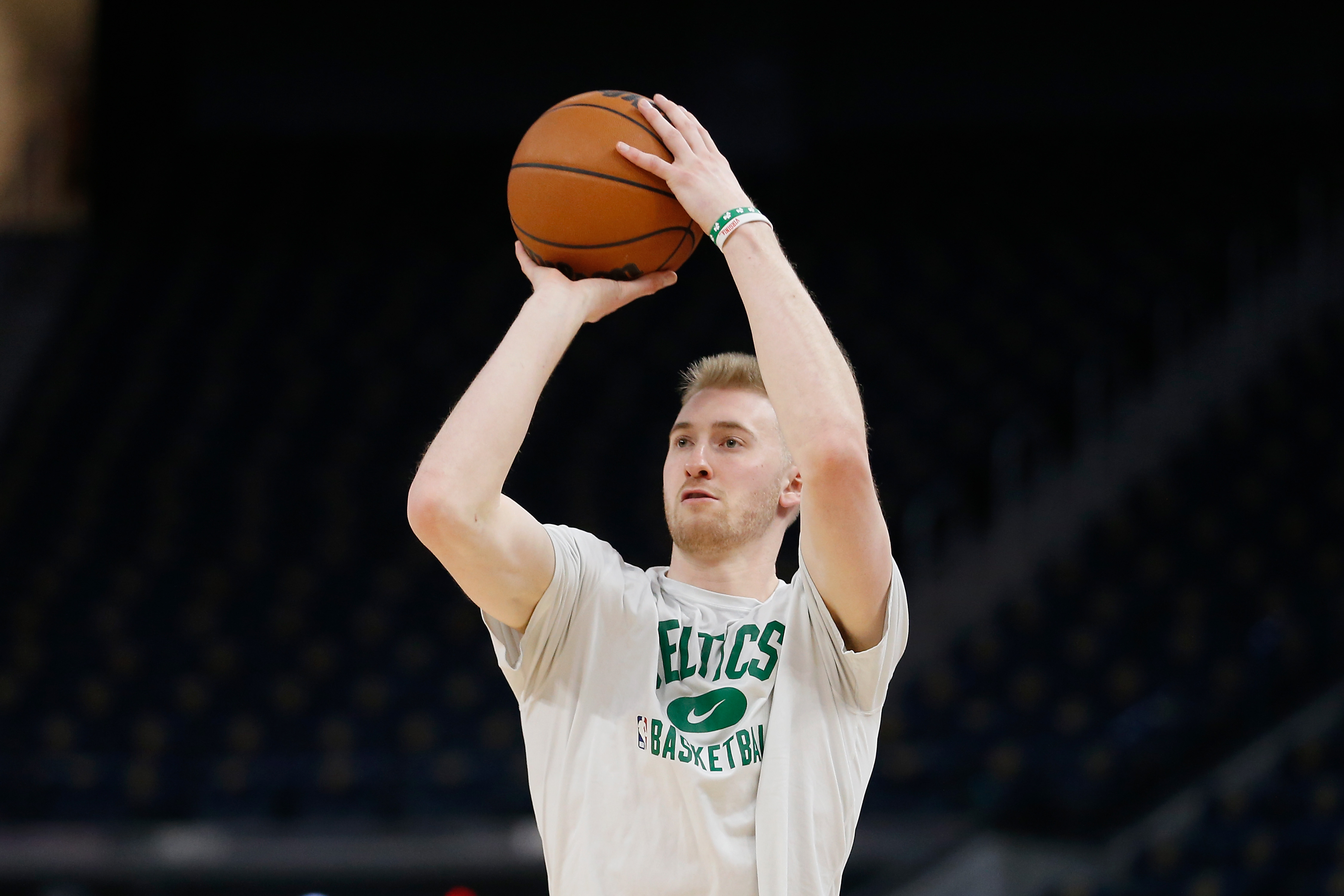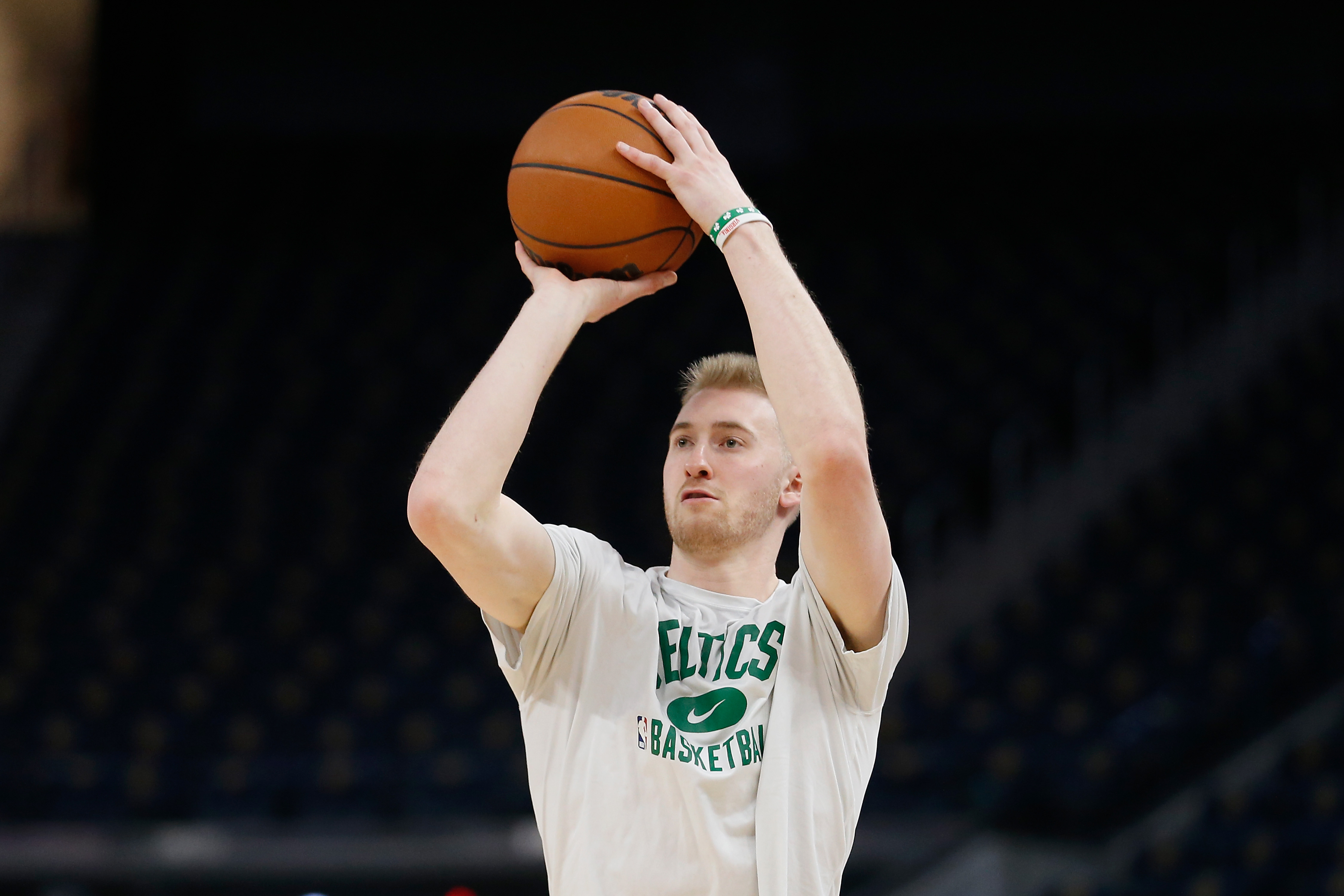 Certainly, nobody wants to see Gallinari out with an injury, but his absence just might be the opportunity Hauser needs.
A Wisconsin native, Hauser played three college seasons at Marquette before playing his final year at Virginia. With the Golden Eagles, he shot 48.7% from three-point land as a sophomore and averaged 14.1 points per game.
At Virginia, he made 50.3% of his shots from the floor (41.7% from downtown) and put up 16.0 points.
Hauser went undrafted in 2021, but recently inked a three-year deal with the Celtics.
Williams also said he'd bet on himself when it came to spending that $500 on rookie cards. He, too, could see more action with Gallinari sidelined.
Williams called it in August. He admitted he had a "feeling" about Hauser. Now might be the time for him and other collectors to cash in on some Hauser hype.
Like Sportscasting on Facebook. Follow us on Twitter @sportscasting19 and subscribe to our YouTube channel.