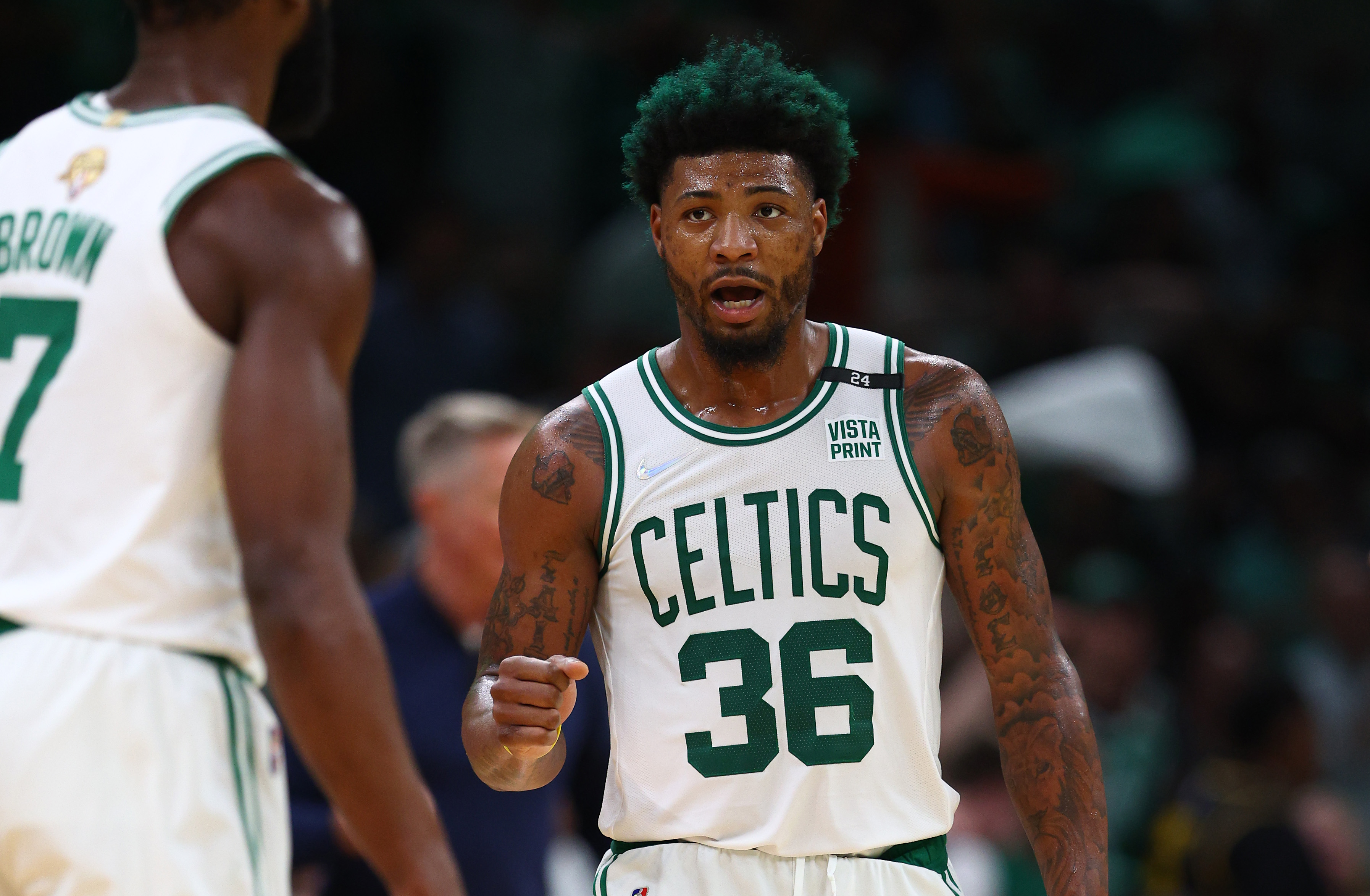 Boston Celtics: What's the Real Reason Marcus Smart Dyes His Hair Green?
Boston Celtics guard Marcus Smart has a special reason for dying his hair green.
When diehard NBA fans think of Boston Celtics veteran guard Marcus Smart, they picture the all-out hustle and the defensive presence he brings each night. Flopping may also come to mind. 
For casual basketball fans, Smart means green hair. He's had various hairstyles throughout his career, but during the postseason it's all about the green.
For Smart, the green hair isn't just a representation of his team. He's doing it for a special reason.
Marcus Smart is the heart and soul of the Boston Celtics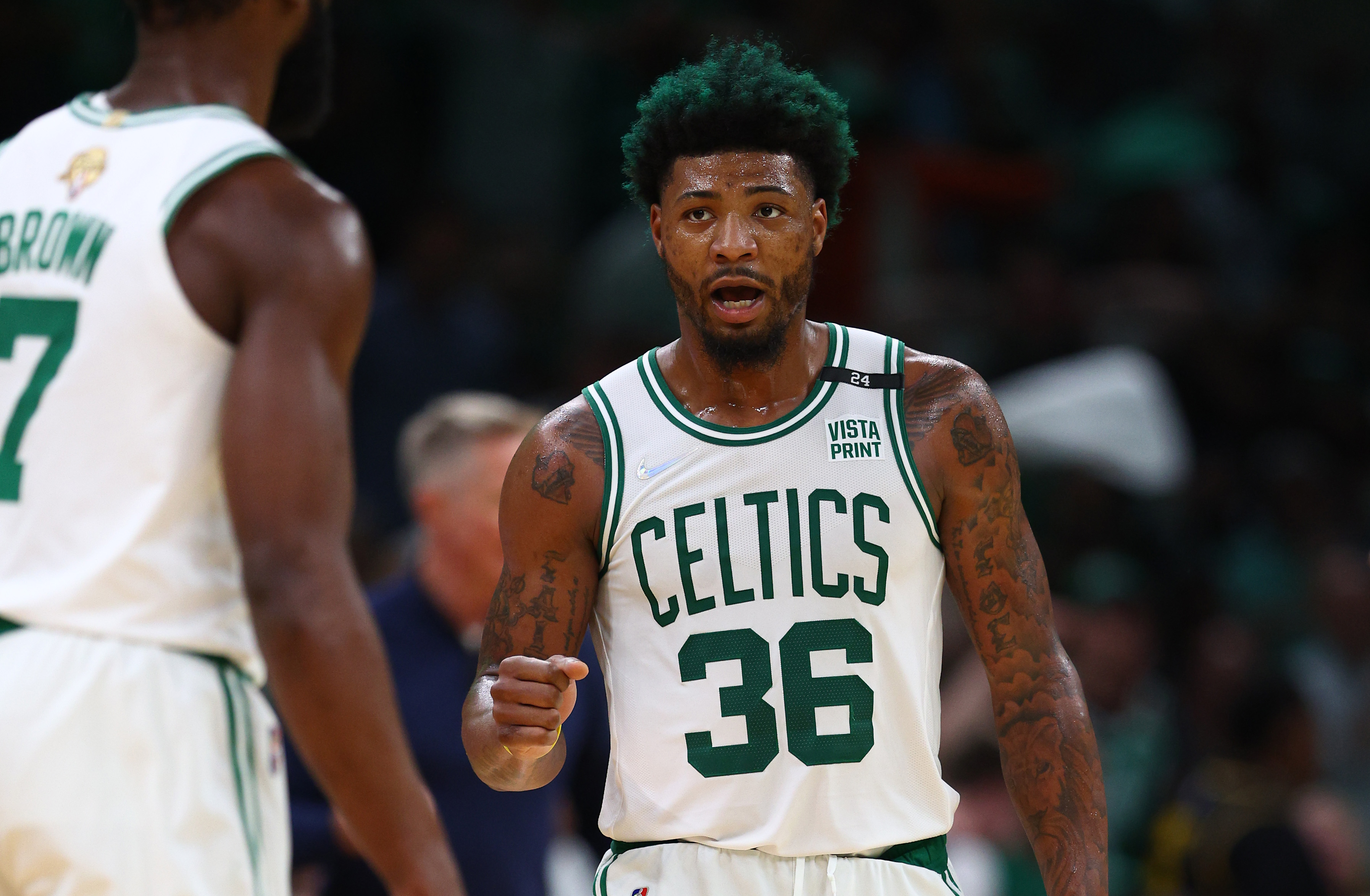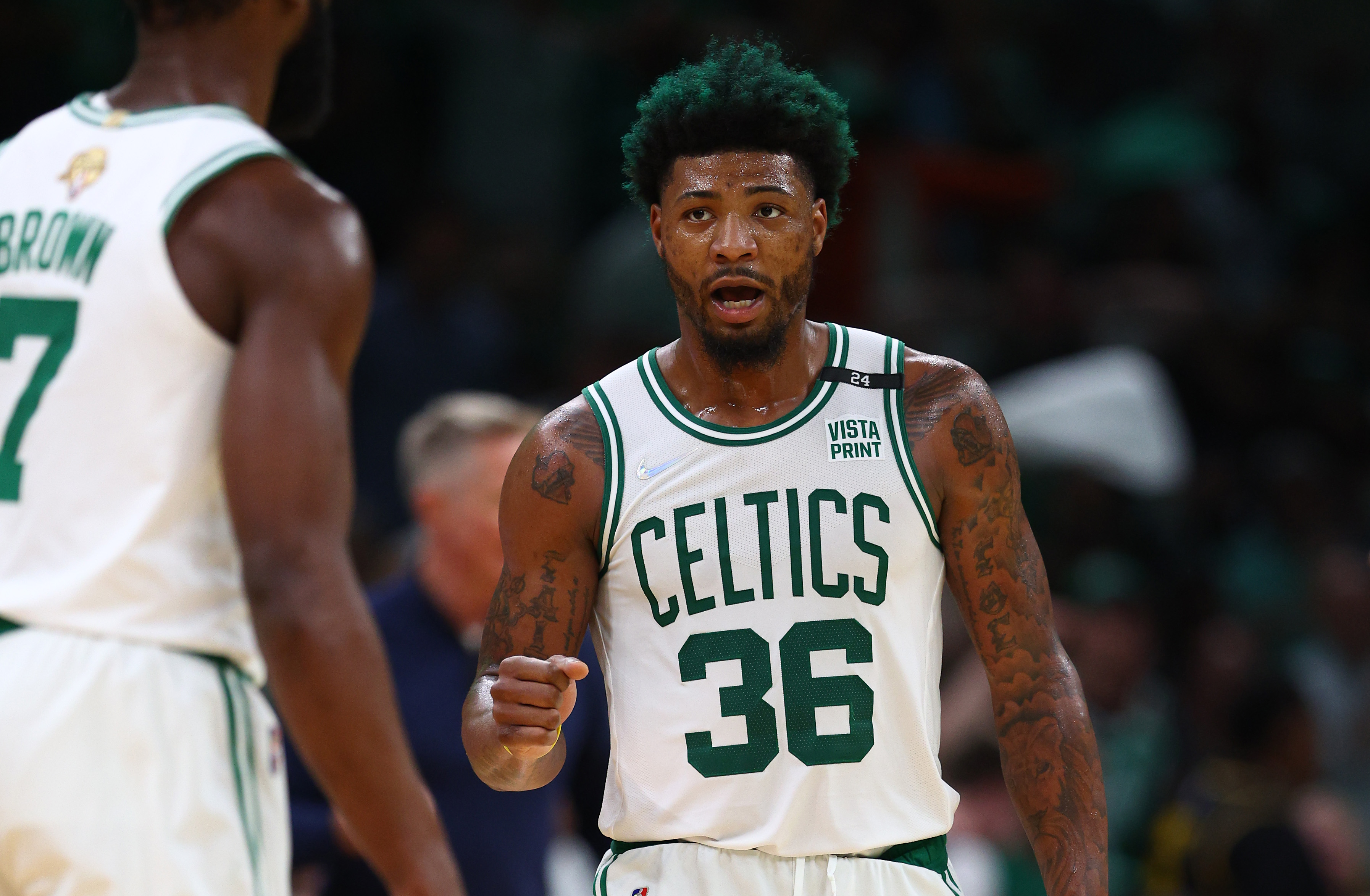 Smart isn't the most talented player on the Celtics. He's not going to win any scoring titles or league MVPs. He gets by on sheer hustle and hard work. That all parlayed into him winning the NBA's Defensive Player of the Year this season.
Nobody wants to win more than Smart, even if that means calling out his teammates. He did that earlier this season, singling out Jayson Tatum and Jaylen Brown for their selfish play.
"Every team knows we're trying to go to Jayson and Jaylen," Smart said earlier this year after one of many frustrating losses. "Every team is programmed and studied to stop Jayson and Jaylen. I think everybody's scouting report is to make those guys pass the ball. They don't want to pass the ball."
Smart's comments may have turned some people off because they were made publicly, but that's Marcus being Marcus. He'll do what it takes to get his point across. His criticism may have even been the spark that helped fuel Boston's impressive late-season run.
For Smart, it's more than statistics. It's about winning. He's finally in an NBA Finals, and that's what matters most. You can have your stats. He'll take the wins.
"I play the game to win, and the individual stats will come with it, but for me, it's just about winning," he said during a live taping of The Old Man & The Three podcast with JJ Redick in February. "Those individual people who count the stats, that just tells you about their knowledge of basketball."
Smart reveals the real reason for dying his hair green
Smart recently said there's much more than just sporting team colors when it comes to his green hair. He said he's doing it to honor his late mother, Camellia, who died in 2018 after a battle with cancer.
"My mom, before she passed away, always loved my hair," Smart said, in a video released by the NBA. "The things I was doing with it from the braids to letting it grow out, and I started to dye it and she really liked that. She always said she wanted to see me in green, but obviously she passed away, so she never got to see me.
"So, when we started this playoff run I was like, 'You know what for her, I'm going to go ahead and dye it and see what it looks like.' And everybody loved it, so now it's kind of here."
If the Celtics can win the next two games and capture their 18th NBA championship, there might be a whole lot more green hair in the future.
Like Sportscasting on Facebook. Follow us on Twitter @sportscasting19 and subscribe to our YouTube channel.