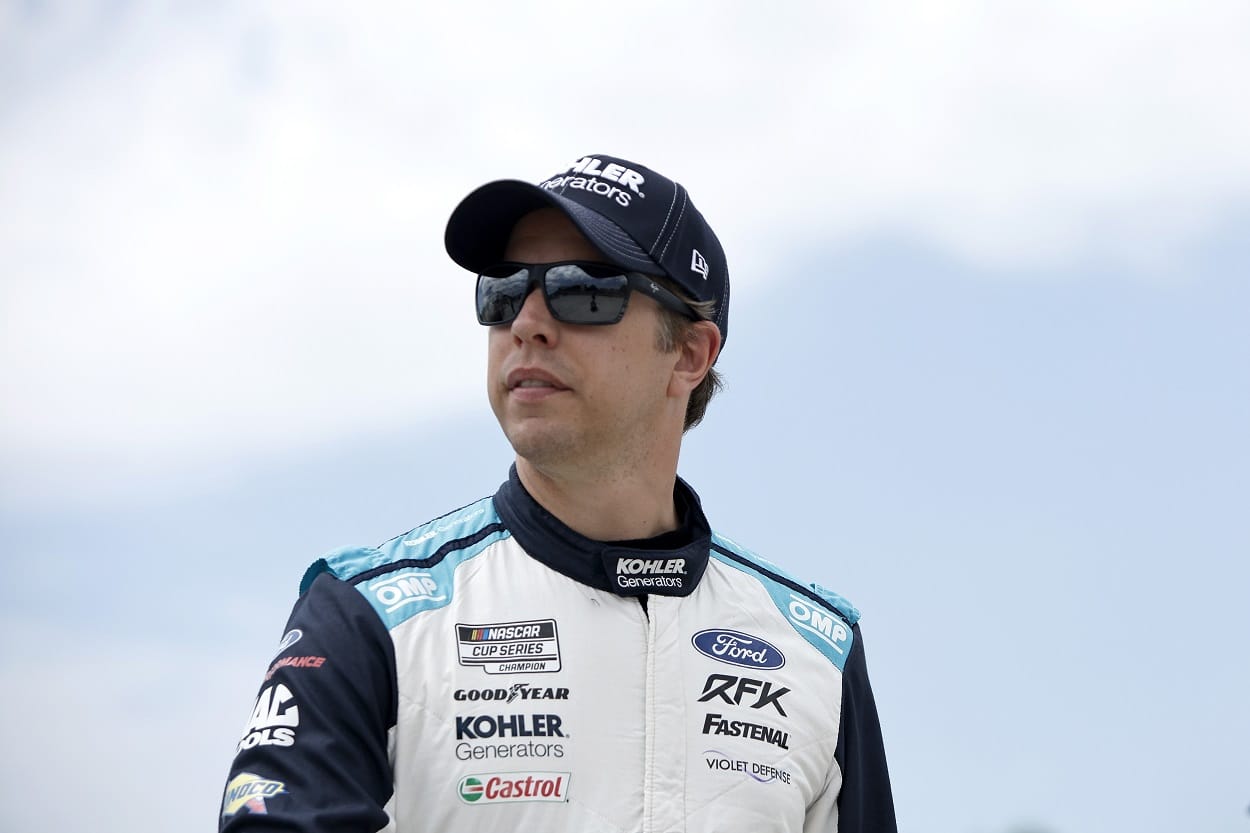 Brad Keselowski Could Poetically Save His Season at the Very Same Track That Ruined It
Brad Keselowski is running out of chances to make the 2022 NASCAR Cup Series Playoffs.
Brad Keselowski has had arguably the most difficult season of his NASCAR Cup Series career in 2022. But he has a chance this weekend to completely change his fortunes at the track where his season initially fell apart.
The Cup Series is scheduled to race Sunday at Atlanta Motor Speedway, which is both where Keselowski suffered a season-altering penalty and could be one of two opportunities to save his regular season.
Brad Keselowski made a huge career decision in the offseason to leave Team Penske
Keselowski left the No. 2 car and Team Penske after the 2021 season to become part-owner of Roush Fenway Keselowski Racing and drive the No. 6 car. It was a bold move to leave a team he had resided at for over a dozen years with 34 race wins and the 2012 championship.
Still, it was a chance to move into an ownership role and attempt to revive an organization that was once a powerhouse in the sport. RFK is currently a two-car operation with Keselowski in the No. 6 and Chris Buescher in the No. 17. The organization has placed a car in the NASCAR Playoffs just twice since 2015, and neither RFK Racing car is in a playoff position this season.
However, the 2022 campaign got off to a terrific start for RFK Racing. Keselowski and Buescher both won their respective qualifying races for the Daytona 500. Still, Buescher's runner-up finish last month at Sonoma Raceway is the only top-five finish either driver has posted in a points-paying event this year.
RFK Racing had multiple inspection issues early in the season
RFK Racing immediately ran into a technical inspection problem after the Daytona qualifying races. NASCAR confiscated wheels from both RFK Racing and Team Penske cars the next day for further inspection.
The pair of Ford teams avoided any penalties from that situation, as the teams argued they had made modifications to the wheels for safety purposes. Unfortunately for Keselowski, another inspection problem was just ahead.
Keselowski and the No. 6 team lost 100 points and 10 playoff points for an unapproved modification to a tail panel during the Atlanta weekend five weeks later. NASCAR also fined Keselowski's crew chief, Matt McCall, $100,000 and issued him a four-race suspension.
Those penalties dropped Keselowski from 18th in the points standings when he entered the Atlanta race to 35th afterward. He has managed to climb back to 30th, which is significant. A driver has to be within the top 30 in points to qualify for the playoffs if he wins a race, but Keselowski hasn't even been close. His only top-10 since the Atlanta penalties was a 10th-place run at Sonoma, and seven of his last nine finishes have been 20th or worse.
Atlanta could be one of two chances for Keselowski to save his season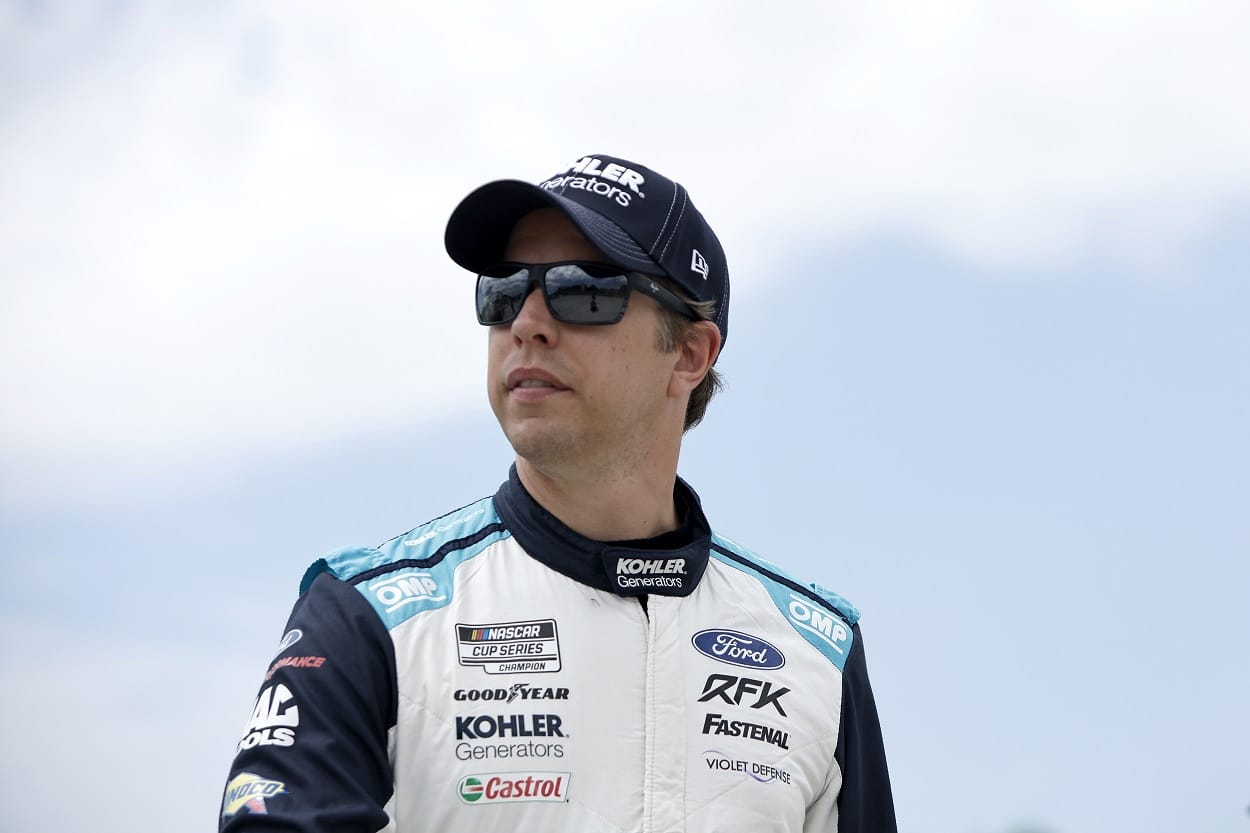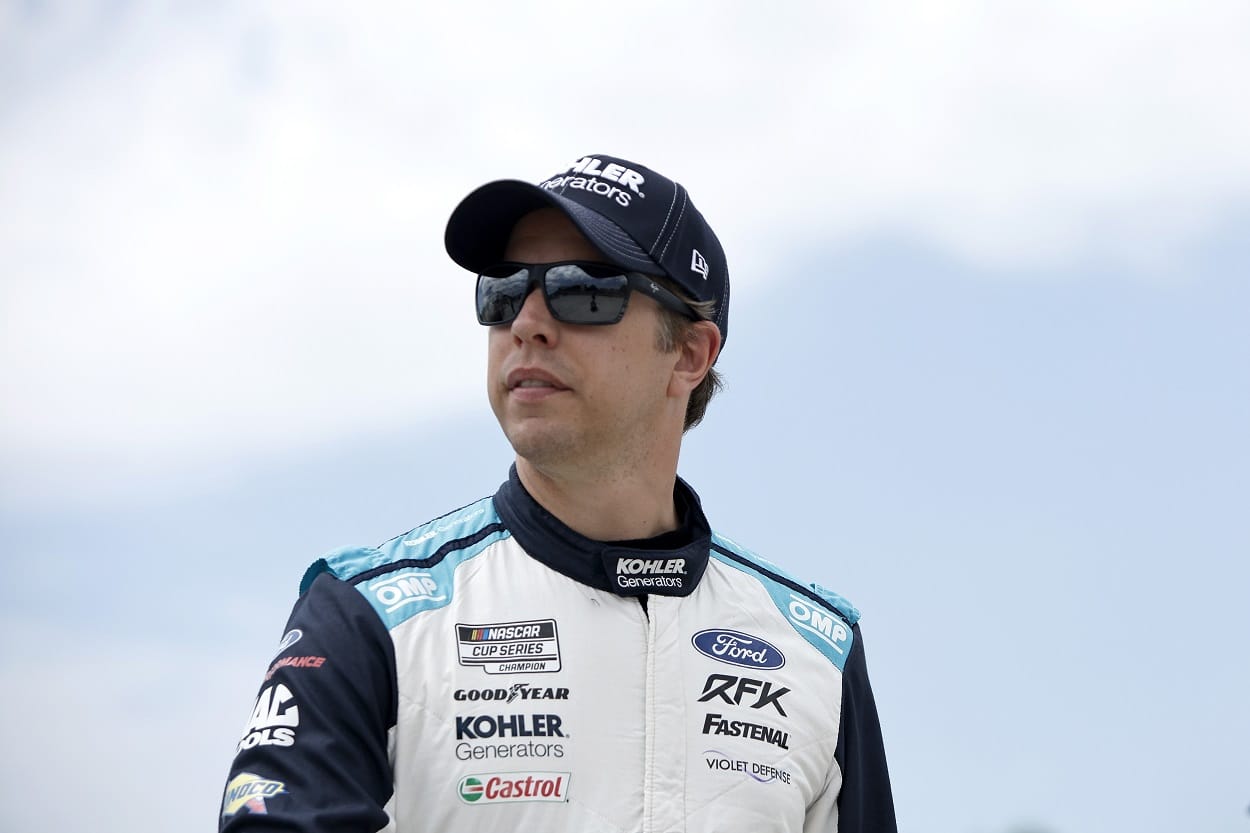 Keselowski could erase all of those problems in brilliant fashion Sunday if he can win at Atlanta. His chances would appear slim given his results through the bulk of this season. But a reconfiguration of the Atlanta track in the offseason turned it into a facility that produces superspeedway-style racing similar to Daytona International Speedway and Talladega Superspeedway, which is the type of racing Keselowski excels at most.
He leads all active drivers with seven wins at superspeedways in his career, and two of his four best finishes this season have been at superspeedway events. He ran ninth in the Daytona 500 and was 12th in the first race at Atlanta.
Those are also the only two remaining superspeedway races left on the regular-season schedule. If Keselowski doesn't win at Atlanta, he'll have to wait until the regular-season finale at Daytona for another chance, and his circumstances could be even more difficult at that point.
This season has already featured 13 different winners who currently hold spots in the 16-driver playoff field. With eight races left in the regular season, at least three additional other drivers may win those races. 
The drivers with the fewest points would get left out if more than 16 drivers have a win after Daytona, and Keselowski would likely be the driver with the fewest number of points since Corey Lajoie and Cody Ware are the only two full-time drivers behind him in the current points standings.
If 16 drivers have already won by the time the series reaches Daytona, Keselowski could win that race and still be left out of the playoffs. A win at Atlanta would at least force more drivers to win to knock him out.
His season took a drastically bad turn the first time the series visited Atlanta this season, but Keselowski could fittingly erase all of the problems caused from that weekend if he returns and wins in his return to the scene of his team's technical inspection crime.
Stats courtesy of Racing Reference
Like Sportscasting on Facebook. Follow us on Twitter @sportscasting19 and subscribe to our YouTube channel.