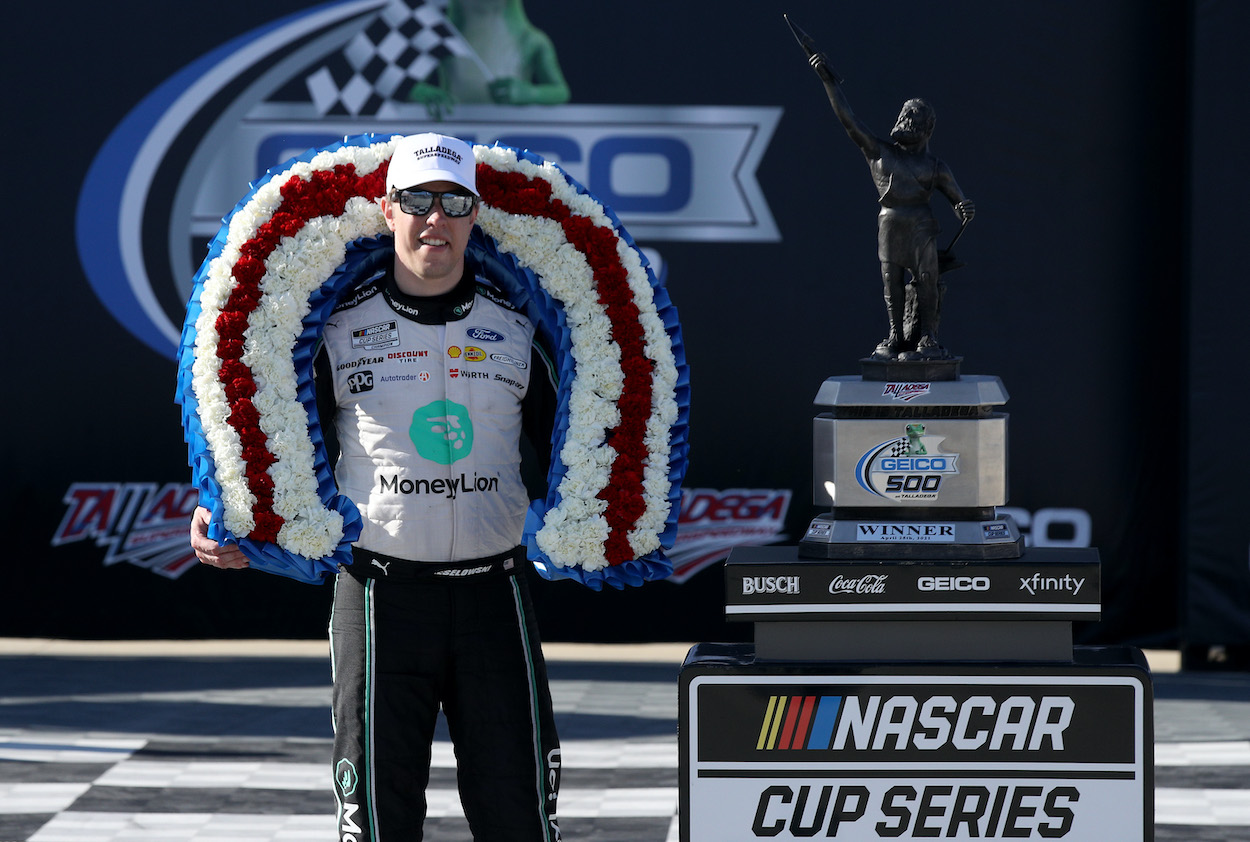 Brad Keselowski Revealed a Glaring Hint About His NASCAR Future Without Saying 1 Word
Brad Keselowski all but confirmed he'll be leaving Team Penske for Roush Fenway Racing, and he didn't have to say a single word to do so.
Brad Keselowski can't go online nowadays without fans flooding his social media accounts with questions regarding his future in NASCAR. The 37-year-old driver is reportedly leaving Team Penske for Roush Fenway Racing after this season, but no official announcement has been made quite yet.
In light of the reports and rumors, Keselowski decided to have a little fun with motorsports fans over the weekend. He didn't even have to say a single word to send the NASCAR world into a frenzy.
Brad Keselowski expected to leave Team Penske for Roush Fenway Racing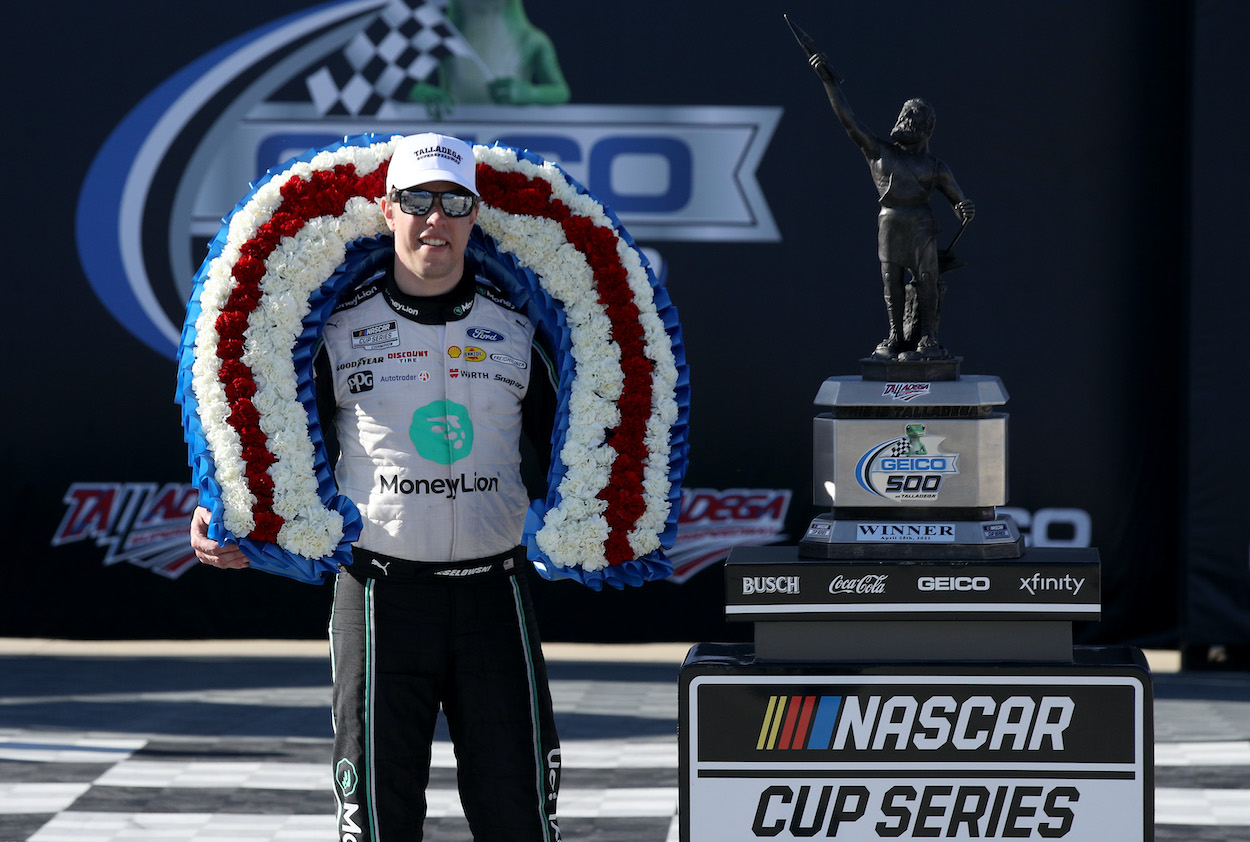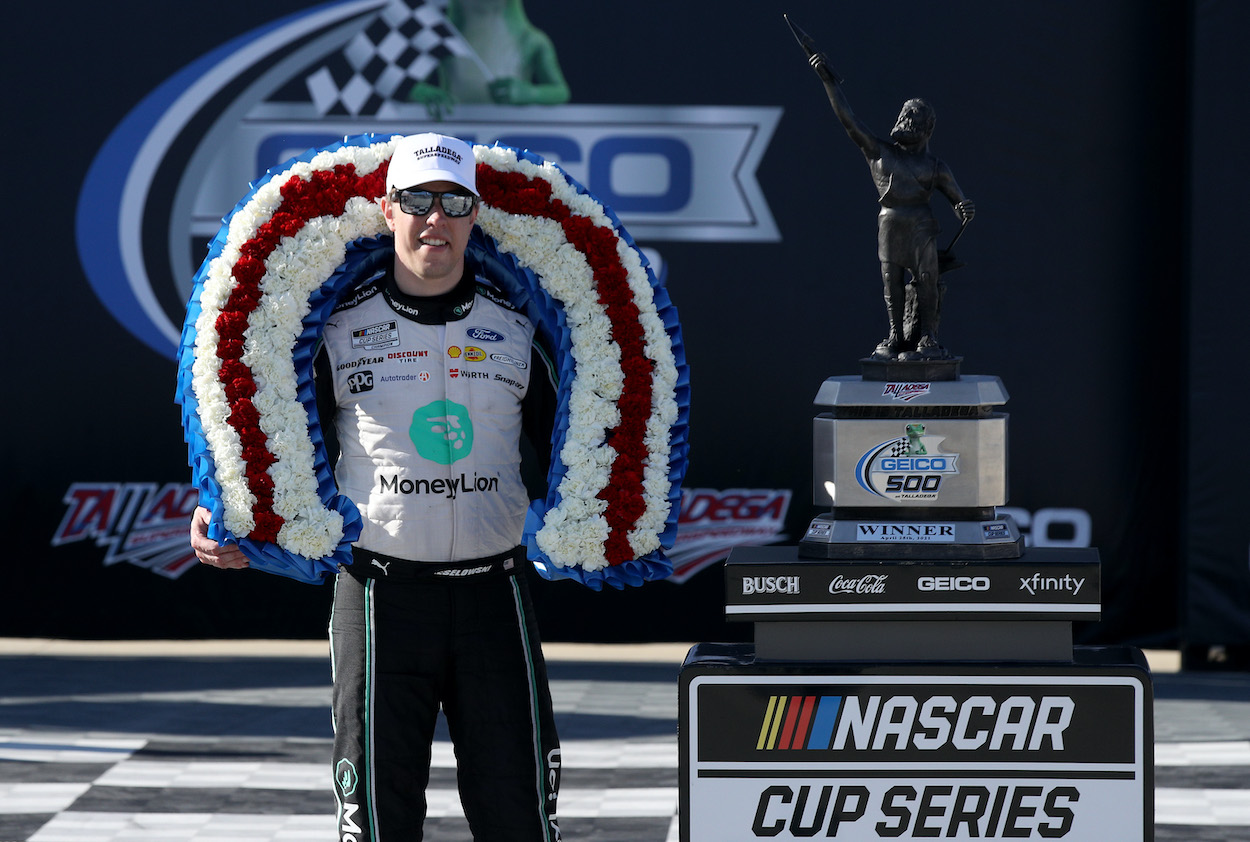 The rumors have been flying in hot and heavy over the past few weeks. Will Keselowski really leave Team Penske — the racing team he's been with since 2010 — when his contract runs out after this season? He recorded 34 of his 35 Cup Series wins driving for Team Penske, so fans couldn't believe he'd be ditching his longtime team for a rival squad.
But the rumors finally seemed to be confirmed last week. On Friday, Adam Stern of Sports Business Journal reported that Keselowski to Roush Fenway Racing is a "done deal," and he will join his new team as both a driver and co-owner at the start of next season.
But even after Stern's report, fans were skeptical because neither Keselowski nor RFR officially announced the signing. Twitter users proceeded to flood Keselowski's Twitter account with comments, which prompted the driver to respond in a cryptic way.
Keselowski revealed a glaring hint about his NASCAR future
Keselowski has enjoyed keeping fans in the dark about his all-important decision. There's just something about knowing something that no one else does that gives you a rush, so we can't blame him for toying with NASCAR fans throughout this process.
After Stern's report surfaced on Friday, Keselowski took to Twitter himself to have some fun with Team Penske fans in his mentions. He posted a tweet of the popular Homer Simpson backing into the bushes GIF with the caption "Logs on Twitter…" which only brought more questions from his followers.
Keselowski has received more than 100 replies to the tweet since Friday, and he hasn't replied to a single one. Elite-level trolling.
Still no official announcement from Keselowski or Roush Fenway Racing
It's interesting to watch Keselowski's reactions to the reports and rumors about his NASCAR future. He could've easily confirmed or denied the report with a different tweet, but he went the mysterious route instead.
Keselowski most likely wants to be respectful to Team Penske as he still has to compete for the team for the rest of the 2021 season. But even without an official announcement from either side, it seems as if the driver of the No. 2 Ford will be sporting a different number next year.