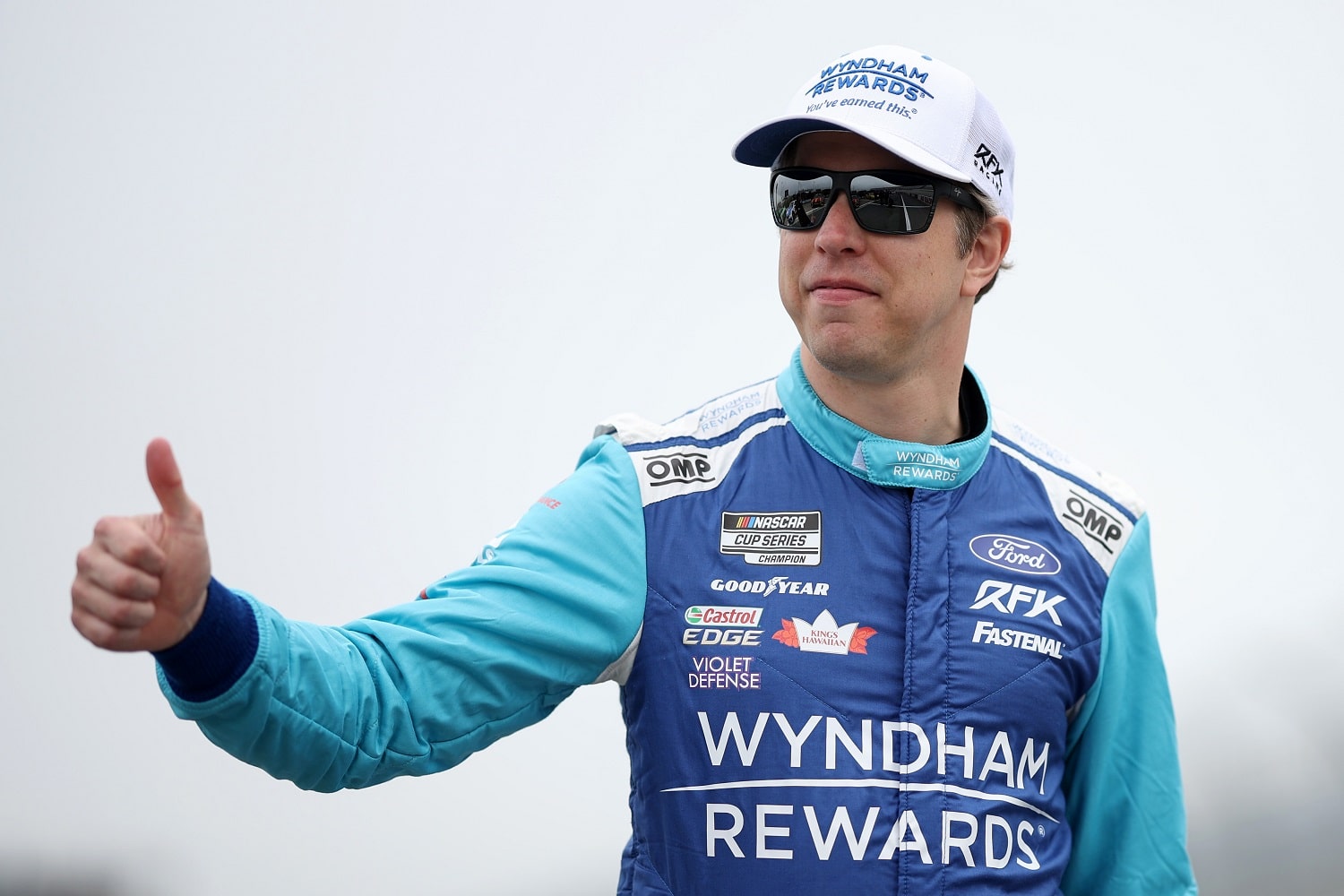 Brad Keselowski's on the Winless Clock, but Likely Not for Much Longer
Brad Keselowski's recent results suggest he's ready for the same sort of breakthrough Ryan Blaney made in the Coca-Cola 600.
Ricky Stenhouse Jr., Martin Truex Jr., and now Ryan Blaney have snapped winless streaks already this season, and Brad Keselowski looks like a driver ready to do the same rather soon.
Keselowski had a fast car on Monday in the rain-delayed Coca-Cola 600, picked up points in the first two stages, and looked like a contender until the wreck on Lap 275. His 19th-place finish doesn't diminish the fact the No. 6 Ford had the look of a winner for much of the day.
There are parallels between Ryan Blaney and Brad Keselowski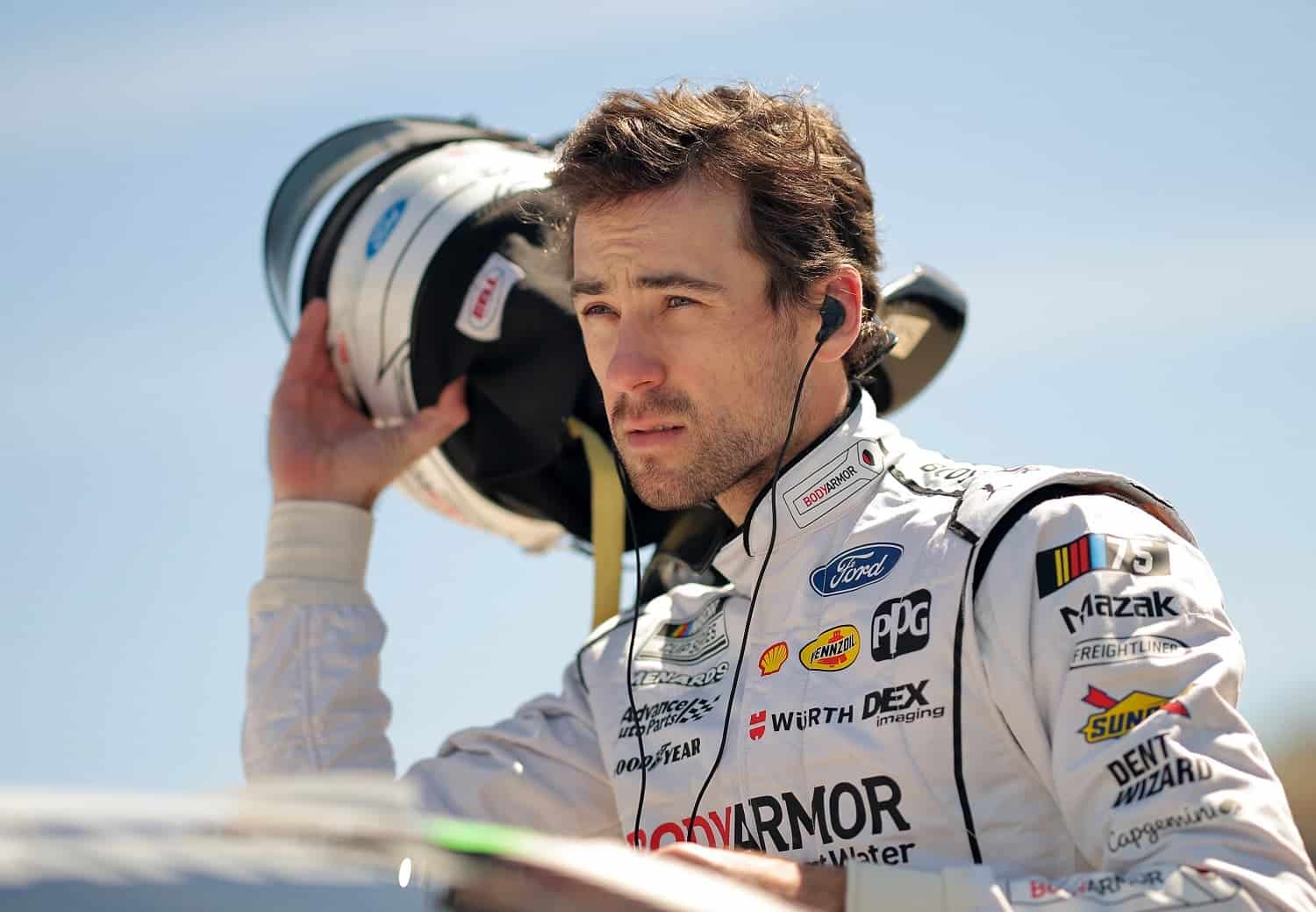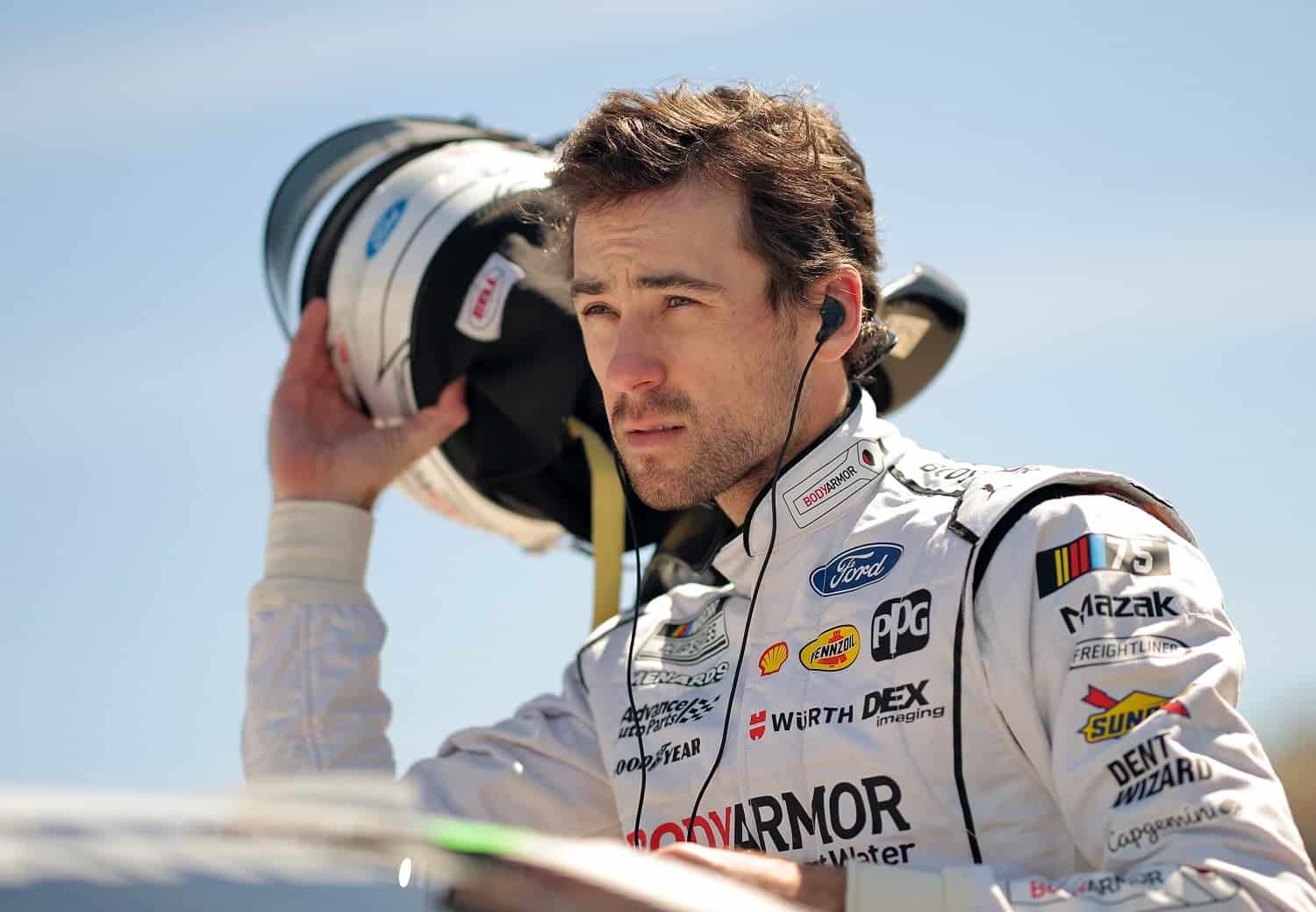 Ryan Blaney won the last two races of the 2021 NASCAR Cup Series season and then nothing else in his next 59 points races, a dry spell that ended on Monday at Charlotte Motor Speedway.
However, Blaney was good enough to make last fall's playoff field on points, and most of his metrics were in line with 2021, other than the fact that he couldn't replicate the three victories. Already this season, he finished second at Phoenix and Talladega, as well as third at Dover.
Blaney came to Charlotte with four top-10 finishes in his last five events, and he was simply outstanding in the season's longest race as he led 163 of the 400 laps.
It was a performance that Brad Keselowski should have found encouraging. Keselowski is now winless in 76 starts, but the recent trend hasn't been far off of Blaney's: fifth at Talladega, eighth at Dover, and fourth at Darlington.
Keselowski nabbed 11 stage points on Monday, taking some sting out of the wreck that marred his day. He stands ninth in points, is hardly the driver with the longest active winless streak, and is a solid candidate to join Ricky Stenhouse Jr. and Martin Truex Jr. in bumping playoff drivers from 2022 out of the mix this fall.
Monday's winners at the Coca-Cola 600
Roger Penske – For a man who's done just about everything in American motorsports, the owner of the No. 12 Ford scored a personal first by fielding the winning cars in the Memorial Day weekend double – Josef Newgarden in the Indianapolis 500 and Ryan Blaney in the Coca-Cola 600.
William Byron – While every week seems to be an adventure (or controversy) for his Hendrick Motorsports teammates, Byron has finished in the top 10 in five straight races. He's primed to leapfrog Ross Chastain and Blaney for the points lead this week.
The list of losers at Charlotte
Legacy Motor Club – Some would say they're snakebitten. Others might suggest it's karma for taking the Petty name off a storied garage. Whatever the case, Noah Gragson and Erik Jones gashing their radiators by running over debris moments apart sums up how badly this season is going. And let's not even discuss Jimmie Johnson.
Jimmie Johnson – OK, I lied. JJ has made three starts this season and placed 31st at Daytona, 38th at Circuit of the Americas (failing to complete a lap), and now 37th at Charlotte. Here's hoping Jenson Button and Mike Rockenfeller take the first shifts in the souped-up Next Gen car at Le Mans, because Johnson is on a historically bad streak and might not bring the car back on one piece.
Chase Elliott – Just when it looked like he could make the playoffs on points, he's almost certainly back to needing to win. The 2020 series champ can use his week off to reflect on what a boneheaded move he pulled.
Got a question or observation about racing? Sportscasting's John Moriello does a mailbag column each Friday. Write to him at [email protected].