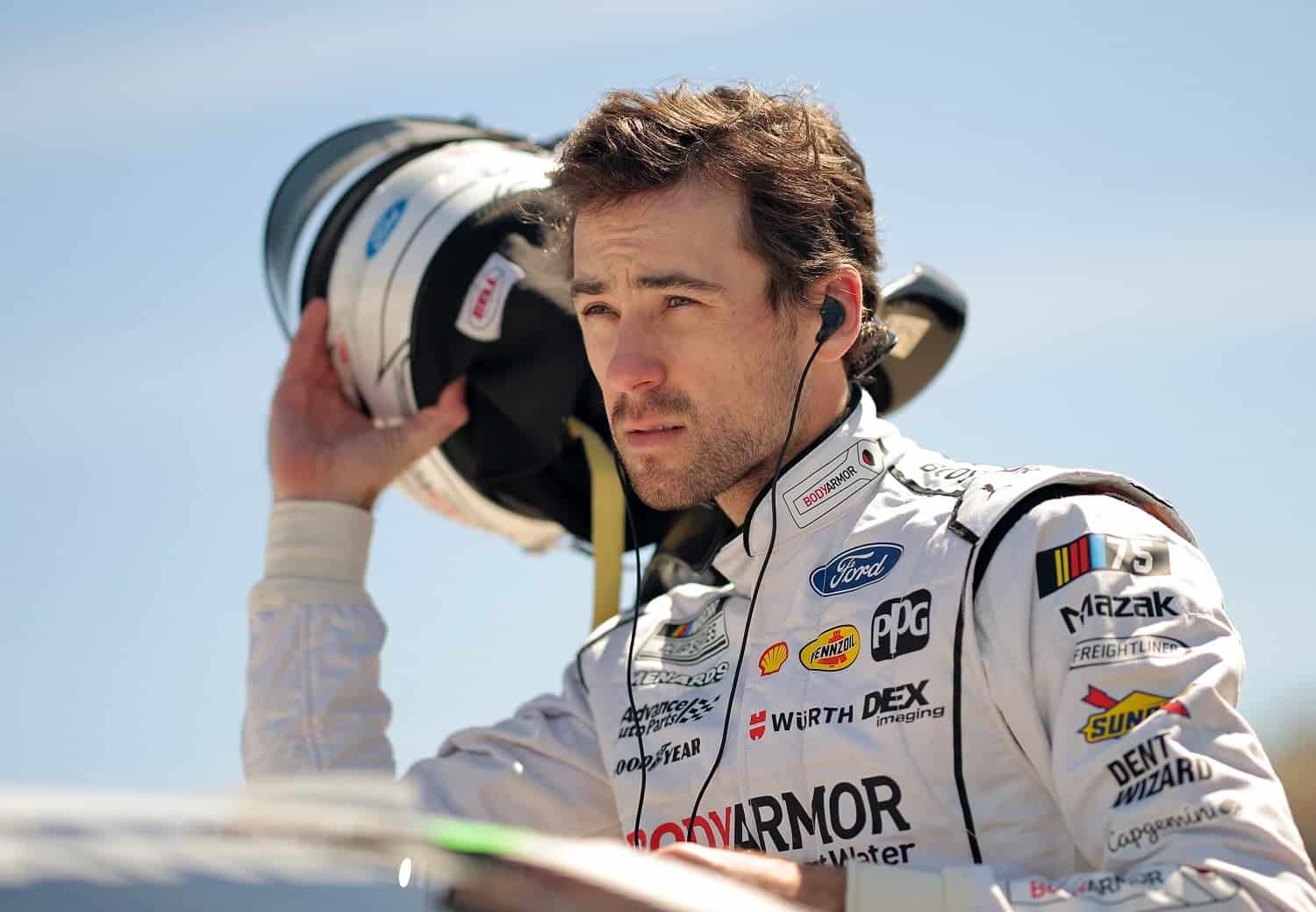 Martin Truex Jr. Broke His Dry Spell, and the Trend Screams Ryan Blaney Is Next
Ryan Blaney hasn't won since the end of the 2021 regular season but is coming on strong in the 2023 Cup Series.
Monday was a good day for Martin Truex Jr. In fact, it was a good long weekend for the Truex family, as little brother Ryan Blaney finally got a first-hand look at Victory Lane.
Winning the Cup Series race solved all sorts of issues for MTJ and the No. 19 Toyota team at Joe Gibbs Racing, but the results also boosted Ryan Blaney. On a day with lots of losers, third place at Dover made him nearly as big a winner at Truex.
Martin Truex is back on track, and Ryan Blaney will be next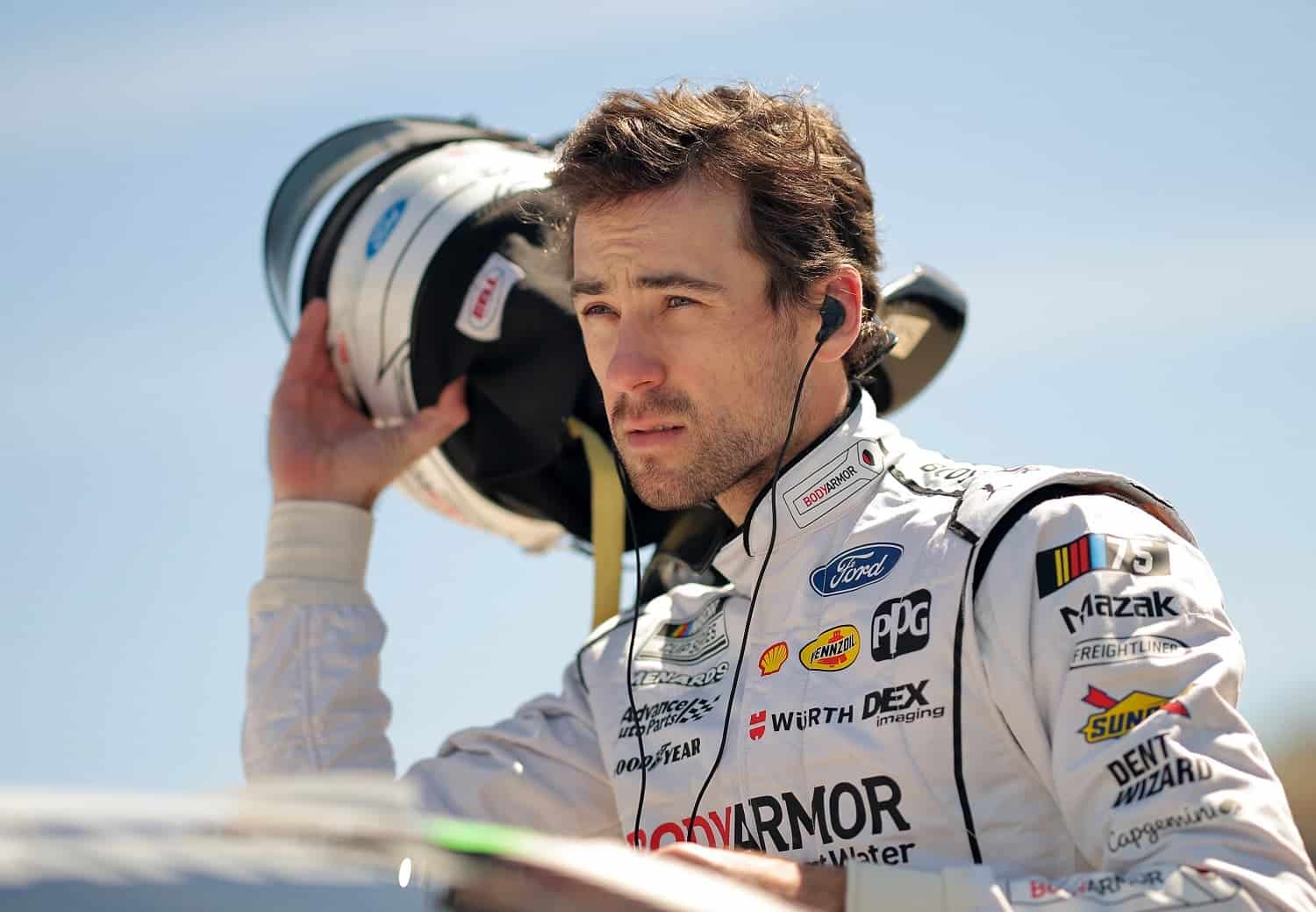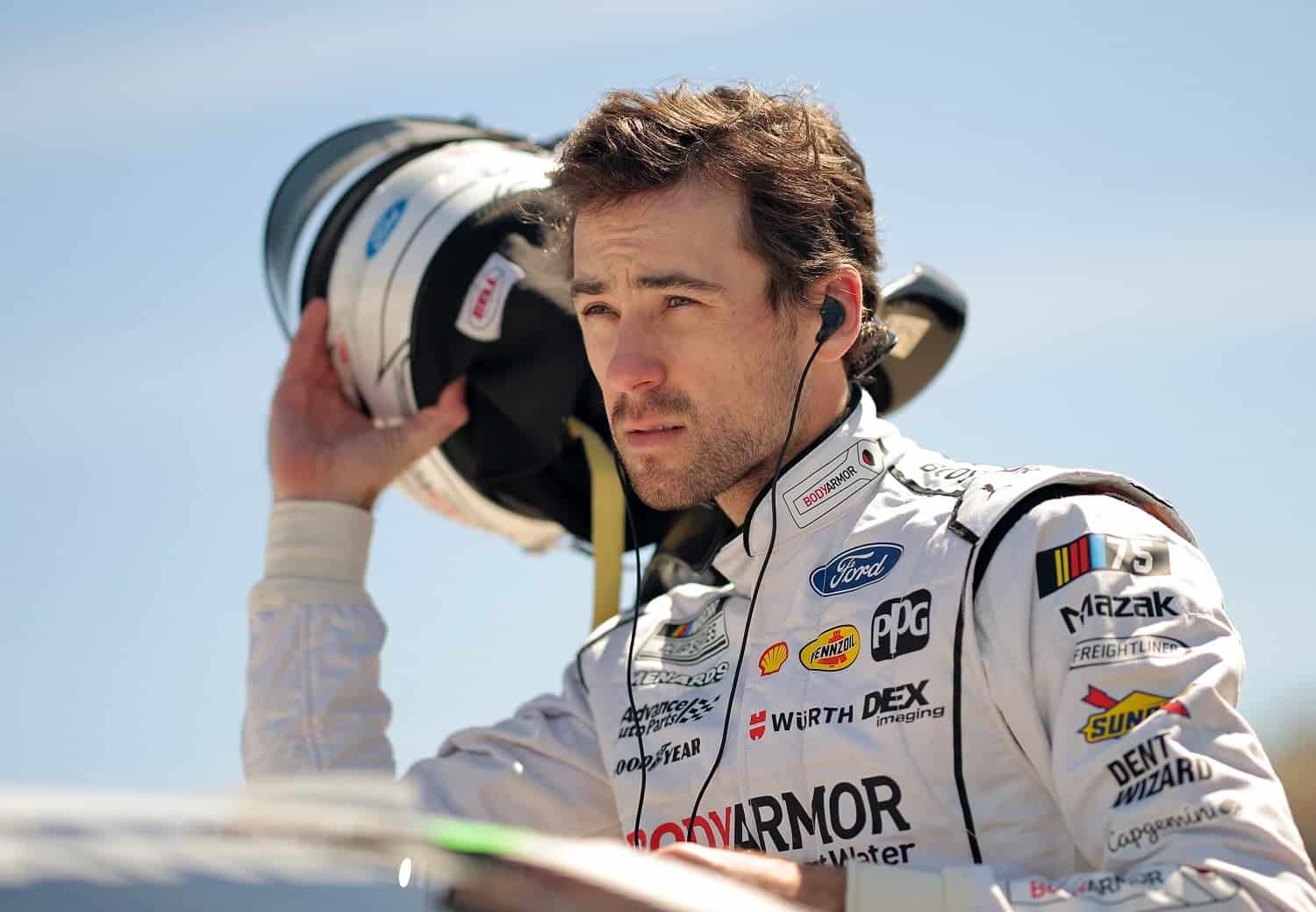 The Martin Truex Jr. narrative was ugly heading to Dover Motor Speedway. He hadn't won in forever, talk of him leaving the sport at the end of the year had resurfaced, and he clearly had a hate/hate relationship with his crew chief.
One race later, the new narrative is that the 54-race winless streak was 100% an anomaly, 42 years old is too young for a future Hall of Famer to retire, and the relationship between Truex and crew chief James Small is more feisty than fury.
Winning cures everything, and there's reason to believe Ryan Blaney will be able to confirm that in the coming weeks. Blaney didn't lead any laps at Dover, but he finished third in each stage and came across the finish line in the same position. He actually scored one more point than Truex did.
Blaney is in the midst of a 57-race winless streak after going back-to-back at Michigan and Daytona to cap the 2021 regular season. But he finished in the top five a dozen times last year and nailed down the one playoff position decided by points. He has three top-five results this year and has finished seventh, second, and third the past three weeks.
Blaney's time is coming.
Monday's Dover winners, aside from Martin Truex Jr. and Ryan Blaney
Josh Berry – There's little doubt Berry will drive full-time for someone in the Cup Series in 2024 or '25. He performed admirably while subbing for Chase Elliott, and he just added a 10th-place finish to start a three- or four-week role filling in for Alex Bowman.
NASCAR – Kudos to the executives making the call at 10:30 a.m. Sunday to postpone the Cup Series race. The weather radar was showing more colors than a TV test pattern, and there was a minimal chance at best to squeeze in a regulation race at a track with no lights. Not subjecting commuting fans to an exercise in futility was the sort of move Major League Baseball can learn from.
William Byron – Two teammates have been on injured reserve and the third is getting jerked around by the Racing Gods. Meanwhile, Willie B. keeps knocking down top-five finishes. Fourth place (and 19 stage points) moved him up three spots in the standings to 11th. It's almost as if the 60-point NASCAR penalty isn't going to matter when all is said and done.
The list of Dover losers
Joey Logano – The reigning Cup Series champion has contracted Kyle Larson Disease. He's finished 20th, 31st, and 37th in the last month, with second place at Martinsville thrown in to preserve his sanity. And, speaking of recent champions …
Kyle Larson – Ross Chastain's personal pinata didn't register his fifth crash-related DNF of the season, but the 2021 champ did finish 41 laps off the pace because Chastain behaved like Chastain.
Brennan Poole – The man in his first Cup Series assignment since 2020 was minding his own business and running near the front when Chastain couldn't resist the urge to behave like Chastain. What the hell, Ross?
Ty Gibbs – The No. 54 team advised the Joe Gibbs Racing rookie he was seven laps short on fuel with 40 laps to go, leaving Gibbs with no choice but to pit with the leaders on Lap 388 instead of potentially gambling by staying out. A week earlier, he ran his tank dry in overtime at Talladega and had to drop out.
Ross Chastain – Need we really explain?
Got a question or observation about racing? Sportscasting's John Moriello does a mailbag column each Friday. Write to him at [email protected]