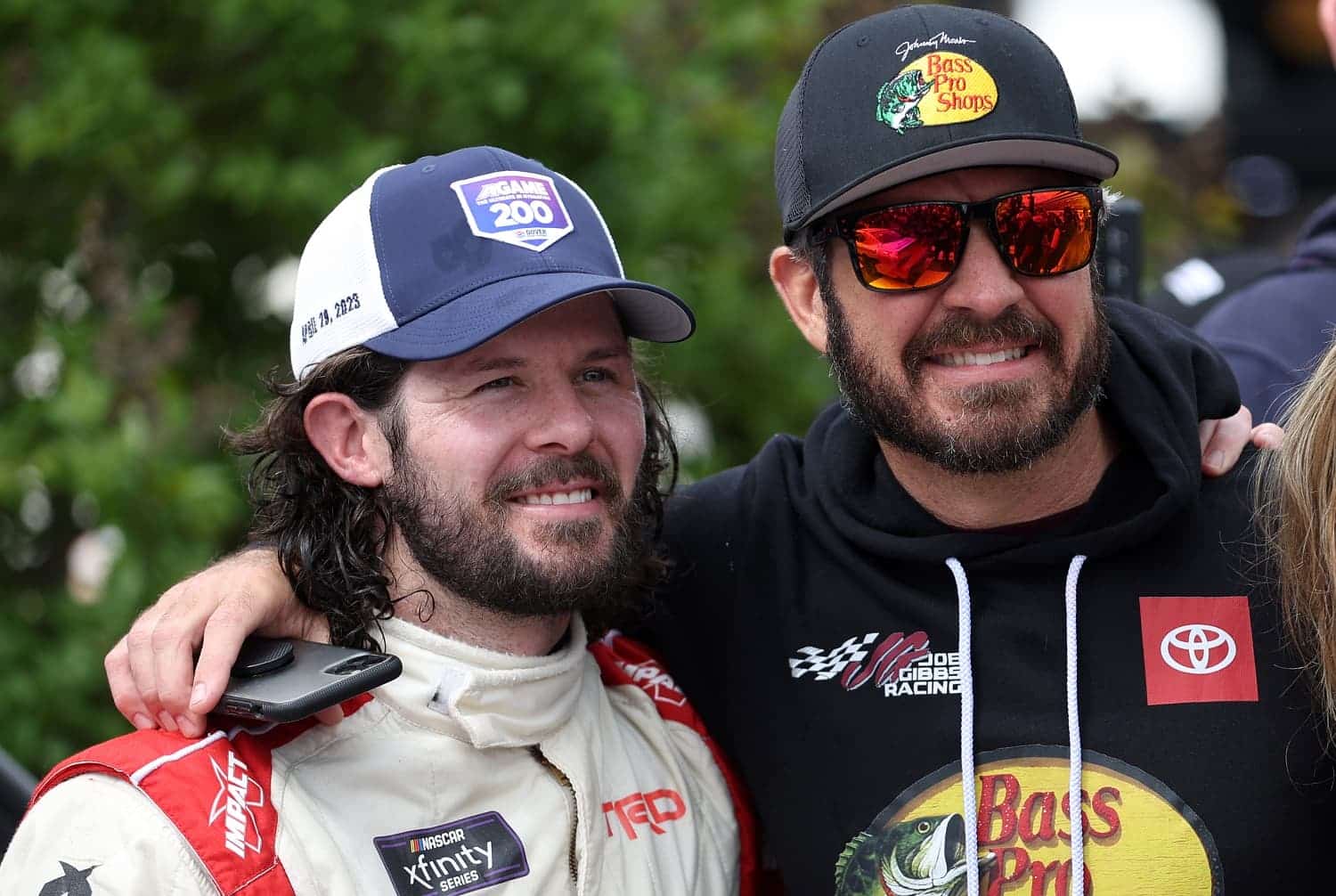 Ryan Truex's Win Was a Long Time Coming, but His Xfinity Series Futility Wasn't Close to a Record
It took Ryan Blaney 89 attempts to win in the Xfinity Series, but he wasn't close to the record for futility.
Ryan Truex is always going to be the little brother and likely will also always have to play second fiddle to Martin Truex Jr. in the NASCAR ranks.
"I belong here, and I just proved that," the driver of the No. 19 Toyota said on Saturday after winning the NASCAR Xfinity Series race at Dover Motor Speedway. "I've known it for a while. People around me have known it for a while, now everybody in this garage area knows it."
While he's managing to rid himself of the stigma of being winless, Truex has a long way to go to prove he has staying power. In fact, his time likely has passed.
Ryan Truex's victory was a long time coming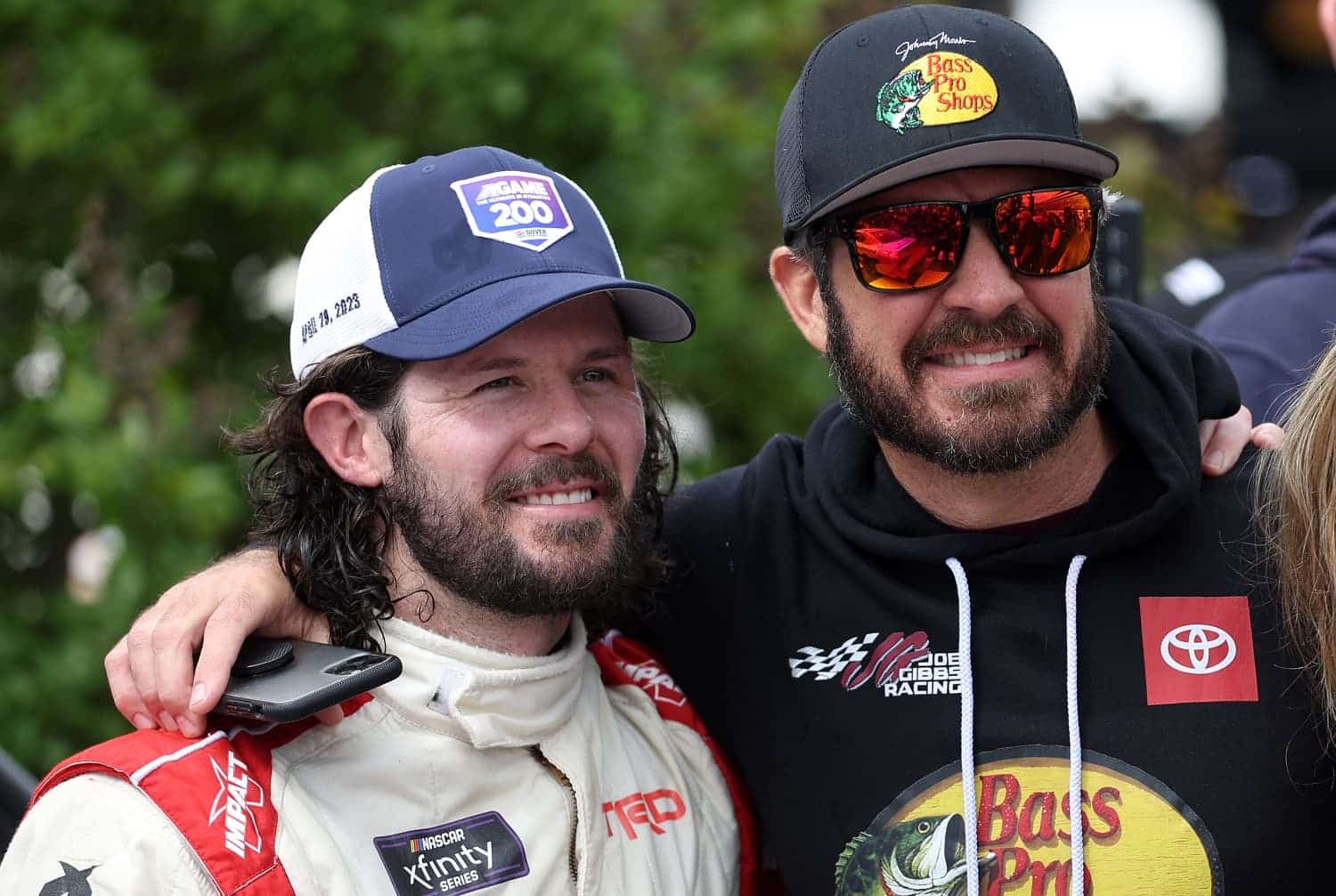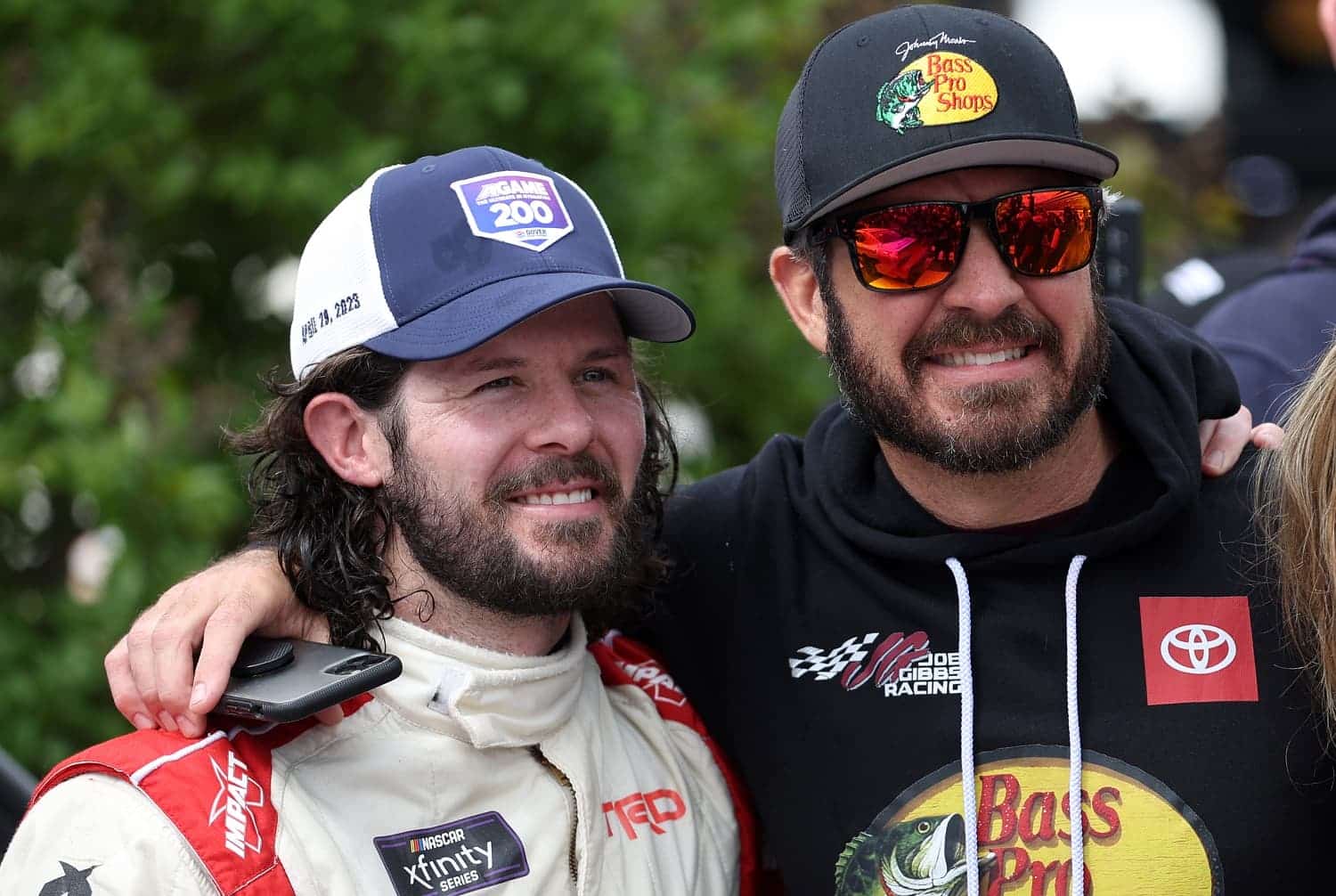 The closest Ryan Truex came to driving superior equipment before getting some rides with Joe Gibbs Racing last year was with Kaulig Racing in the 2018 Xfinity Series season. The Kaulig team was in its third NASCAR season and hadn't won a race yet, but Truex scored 11 top-10 finishes. He was gone the next year, but the wins started flowing with A.J. Allmendinger and Ross Chastain behind the wheel.
Until Saturday at Dover, Truex was winless in 26 starts in the Cup Series, 88 in Xfinity cars, and 73 in trucks. That's a combined 187 starts, though he rolled up a combined 52 top-10 finishes in the second- and third-tier series, keeping in mind that he didn't make a lot of starts in great equipment.
Truex ran a full Craftsman Truck Series season with Niece Motorsports in 2021, and he's now in his second year of a limited schedule with JGR.
Martin Truex was well on his way well before Ryan Truex's arrival
Ryan Truex, who just scored his first win in a national series, was 18 years old when he reached the NASCAR ranks in the 2010 Xfinity Series. Big brother Martin Truex Jr. was 21 when he made his debut in 2001.
MTJ didn't need long to make his presence felt, winning in his 20th career start early in the 2004 Xfinity season and triumphing five more times on his way to the series title. He followed up in 2005 with another six-win season and championship.
That landed Truex a full-time Cup Series ride with Dale Earnhardt, Inc., in 2006, and he scored his first victory in the top series at Dover in 2007. He has won 30 times since and captured the 2017 championship.
Who's gone the longest without winning in the Xfinity Series?
Eighty-eight winless starts in the Xfinity Series is a long dry spell because the circuit is a stepping stone to the top level of the sport. In short, if you haven't made an impact by that point, the odds of a meaningful subsequent Cup Series career are low.
On the other hand, Ryan Truex was nowhere close to the record for futility before his breakthrough at Dover.
Journeyman J.J. Yeley has made 381 starts without a victory. That's on top of 359 appearances in the Cup Series and 26 in the Craftsman Truck Series with nothing to show for it.
Second on the Xfinity list is Mark Green, who was 0-of-318 from 1995-2011. Rounding out the top five are Mike Harmon (290), Eric McClure (288), and Tony Raines (282).
Got a question or observation about racing? Sportscasting's John Moriello does a mailbag column each Friday. Write to him at [email protected]