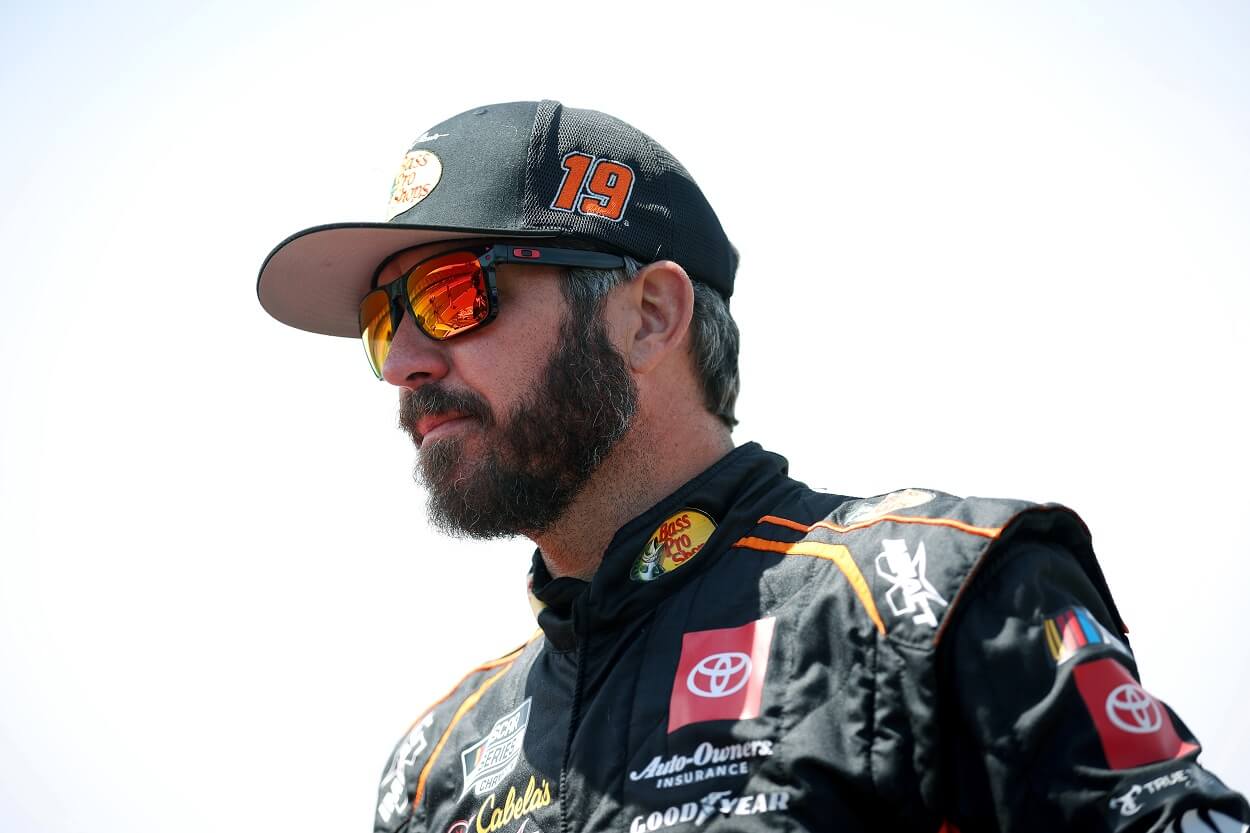 Martin Truex Jr.'s Season May Be Over in a Month
Martin Truex Jr. is coming up on a critical stretch of his 2023 NASCAR Cup Series season.
Martin Truex Jr. is essentially in the same position he was a year ago after the first 10 weeks of the NASCAR Cup Series season. And he might soon feel a similar level of anxiety if he does not break into the win column within the next three races.
The Cup Series will spend the upcoming weekend at Truex's home track of Dover Motor Speedway, which is also where he notched his first career Cup Series victory in 2007. He enters the weekend seventh in the points standings but 10th in the playoff grid thanks to seven different winners through the first 10 weeks of the season.
Truex was in a similar position a year ago, as well. He sat eighth in the points standings and 12th in the playoff grid, thanks to eight different winners in the first 10 events of the 2022 season. Truex ultimately went winless for the first time since 2014 and missed the playoffs by two points when Ryan Blaney edged him for the 16th and final playoff spot in the regular-season finale at Daytona International Speedway.
Martin Truex Jr. came close but never won a Cup Series race in 2022
Truex had plenty of close calls throughout the 2022 regular season. He led 80 laps and finished fourth in the April race at Richmond Raceway, paced the field for 42 laps and finished sixth in June at World Wide Technology Raceway near St. Louis, and led 82 laps before a 22nd-place finish in July at Nashville Superspeedway.
His best opportunity to solidify his elusive playoff position came July 17 at New Hampshire Motor Speedway. Truex won the pole and led a race-high 172 laps of the 301-lap event, including 163 of the first 188 circuits. He won both of the first two stages but faded to fourth by the end of the race.
Truex posted four top-10s in the final six races of the regular season, but it wasn't enough when race winners filled 15 of the 16 playoff positions.
The 2023 season began on a different note for Truex and the No. 19 team, at least. He won the preseason Clash at the Los Angeles Memorial Coliseum exhibition race in February, which he said after the race he hoped would set the tone for the season.
"Just have a lot of fire in my belly to go out and change what we did last year," Truex said in his postrace press conference. "If you look at all the statistics, we had a decent year. We were consistent. We scored a lot of points. We struggled on short tracks and road courses, which ultimately is what kept us out of the playoffs.
"Just so many times that we felt like we were doing the right things and probably should have won a couple races, and they got away from us. That was very, very frustrating. Knowing that we were doing everything we needed to do to win, it sucked."
The next four races could be vital to Truex's playoff chances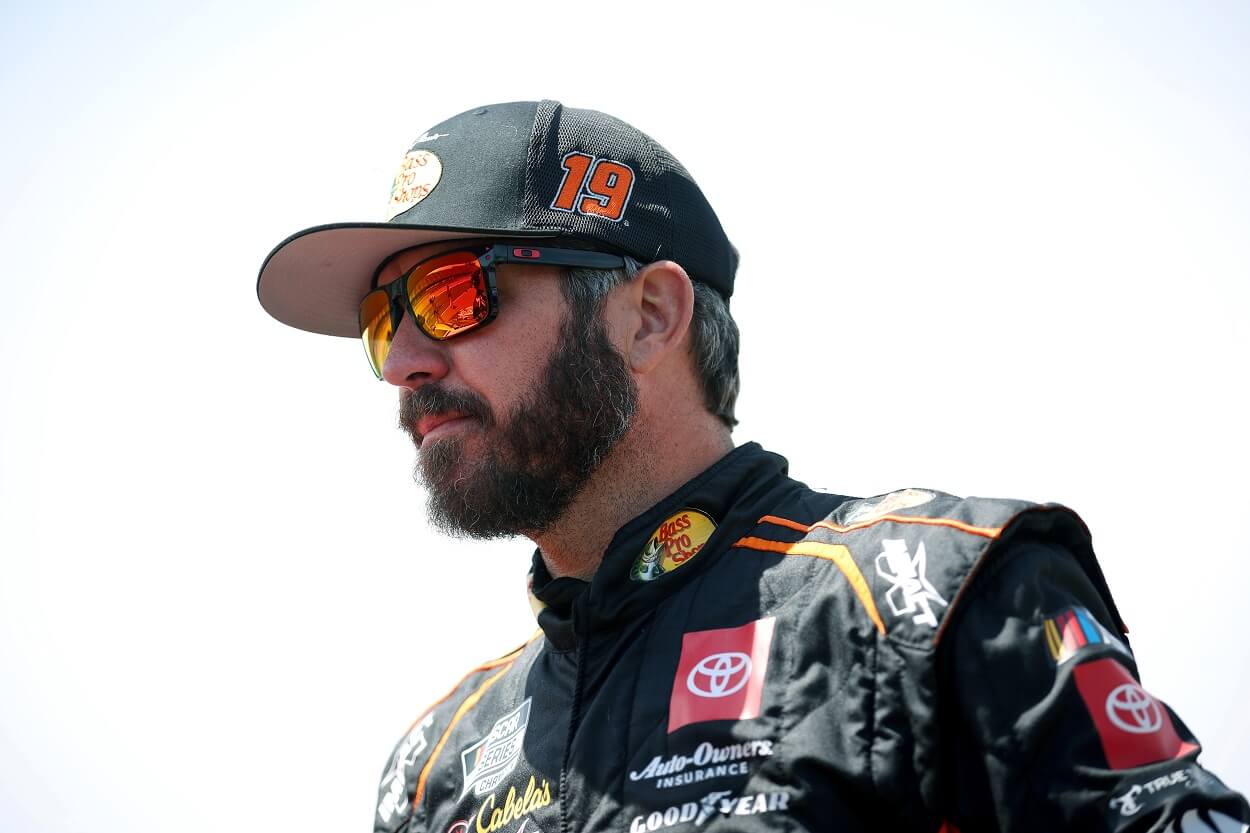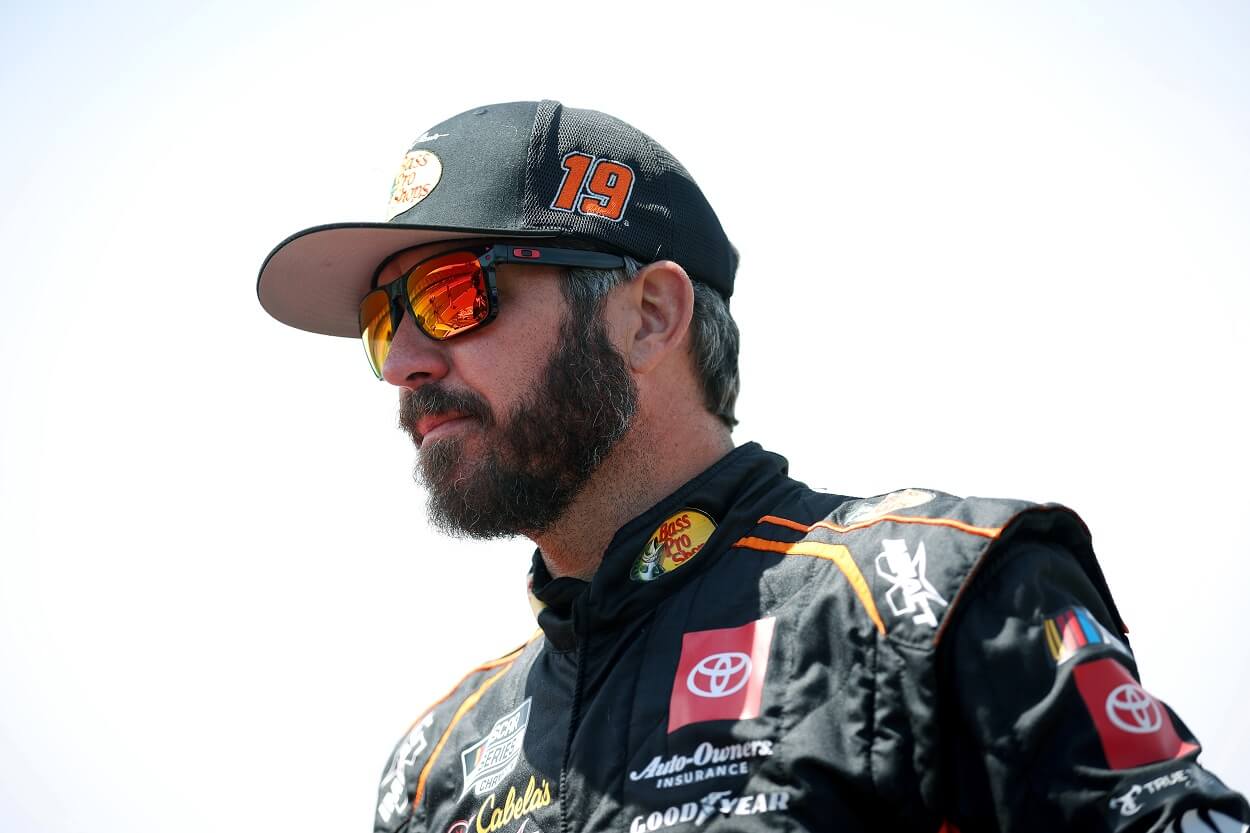 Unfortunately for Truex and his Joe Gibbs Racing team, the breakthrough has again been out of their reach as the halfway point of the regular season approaches. The next four races that lead up to and cross the midway mark could be key to Truex's season.
Truex has a combined 10 victories at the next four tracks on the schedule. He has three wins each at Dover and Charlotte Motor Speedway, along with two wins apiece at Kansas Speedway and Darlington Raceway.
He might start to feel that recognizable tinge of anxiety should he go winless through that stretch and face a 12-race rush to the end of the regular season that includes a street course, three road courses, two superspeedway-style tracks, and only one short track.
Aside from Sonoma Raceway and Richmond, Truex does not have more than one career victory at any of the remaining tracks on the regular-season slate after the Coca-Cola 600 on Memorial Day weekend at Charlotte.
This might also be Truex's last season as a Cup Series driver. He waited until late June last year before he announced he would return for the 2023 season after he considered retirement, and he has yet to make his plans known beyond this year.
The combination of fewer dwindling regular-season schedule and the possibility that this might be Truex's final campaign could make the next month pressure-packed as he tries to solidify what could be his final run for a championship in a Cup Series career that has covered 18 full-time seasons with 31 race wins and the 2017 championship.
While other drivers might be content to build some consistency that would at least include them in playoff contention at the end of the regular season, Martin Truex Jr. experienced last year why urgency for a win within the next month could be crucial to both his playoff and championship hopes.