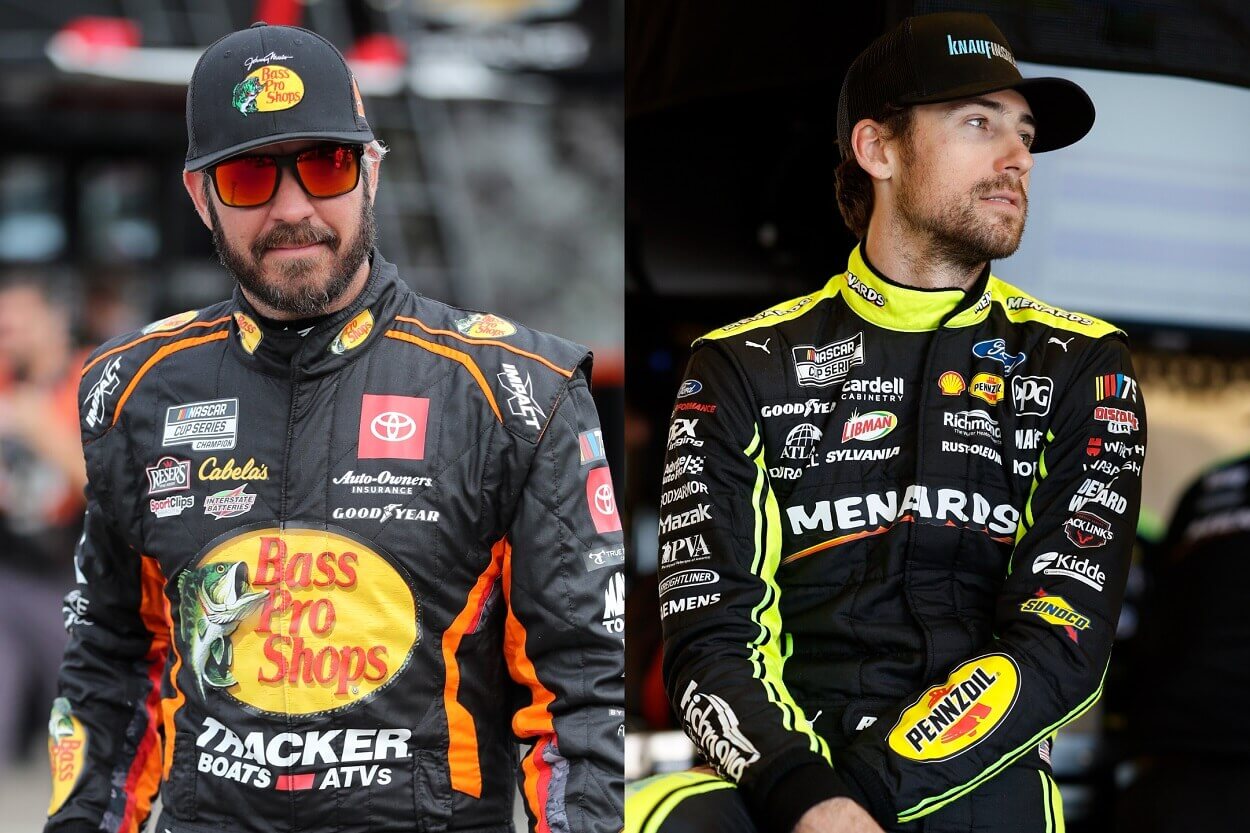 Martin Truex Jr. and Ryan Blaney Are Already at Risk of Running Out of Time to Make the NASCAR Playoffs
Ryan Blaney and Martin Truex Jr., both of whom went winless a year ago, haven't been much of a factor in 2023.
Two of the top experienced drivers in the NASCAR Cup Series finished far outside of contention this past week at the Circuit of the Americas and are starting to head down a path that made their season a struggle a year ago.
Martin Truex Jr. finished 17th at COTA, while Ryan Blaney ended the event in 21st. Those individual results shouldn't matter much by the end of the regular season for two drivers who have combined to win 38 races in their combined 26 full-time seasons. But they also happen to be the two perennial playoff contenders with the longest winless streaks.
Martin Truex Jr. and Ryan Blaney have not won a points-paying race since 2021
Truex failed to win a Cup Series race for the first time since 2014 and ended his seven-year run of playoff appearances that included the 2017 series championship. He was in contention to snag the final playoff spot last year, but Blaney beat him by two points with a 15th-place finish in August at Daytona International Speedway.
Blaney was the lone driver to reach last season's playoffs based on his points total at the end of the regular season. He won the All-Star Race in May at Texas Motor Speedway, which does not count toward the championship, but otherwise has not visited Victory Lane since the 2021 regular-season finale at Daytona. He still finished eighth in the playoff standings but snapped a five-year run during which he won at least one race.
Truex has also won an exhibition race since he last celebrated a points-paying Cup Series victory in September 2021 at Richmond Raceway. He triumphed in the Clash at the Los Angeles Memorial Coliseum event in February, hoping the preseason race would jumpstart his 2023 campaign.
"Just so many times that we felt like we were doing the right things and probably should have won a couple races, and they got away from us," Truex said of his 2022 season after the Clash. "That was very, very frustrating. Knowing that we were doing everything we needed to do to win, it sucked.
"Just wanting to go out and show them what we can do. We've been very fired up this off-season, working very hard, all of us. It's just nice when it all works out, and you can come to the track, and things go the way you hope they will."
Both drivers have had few chances to win so far this season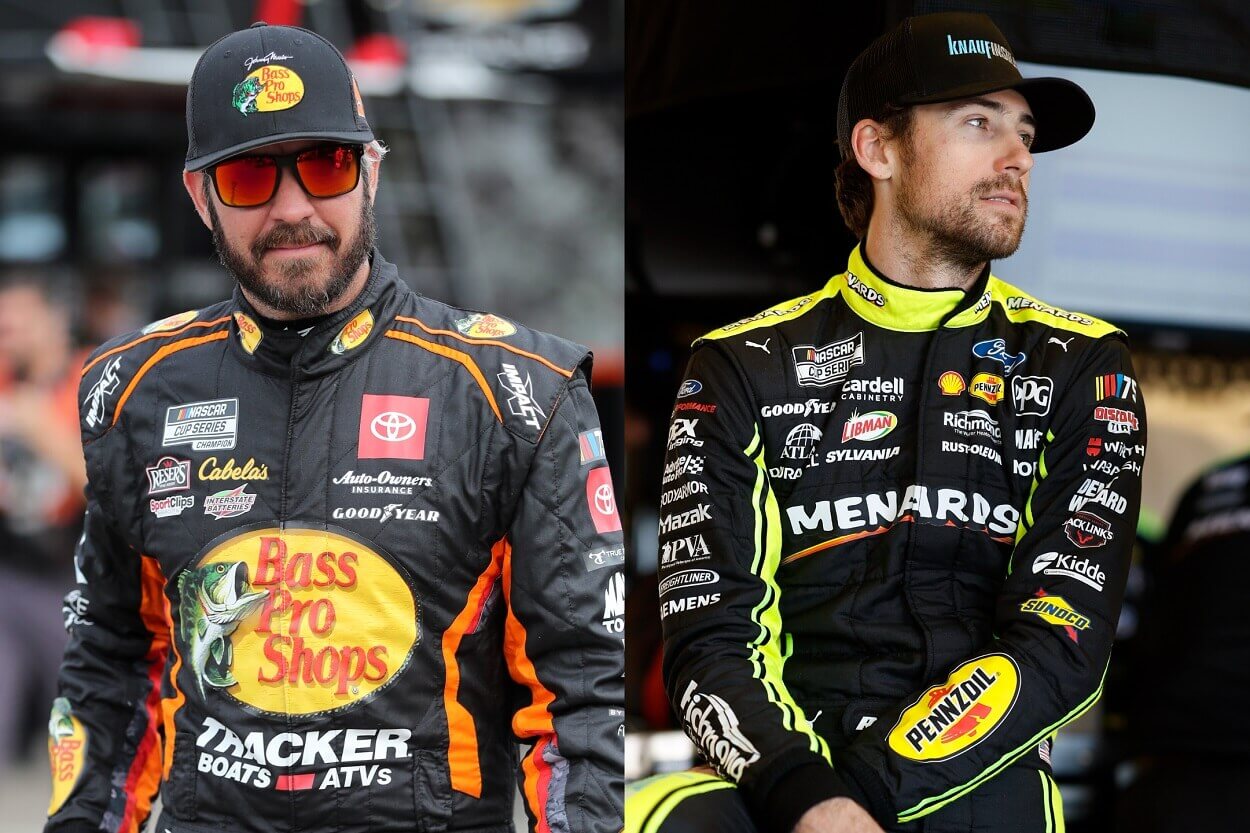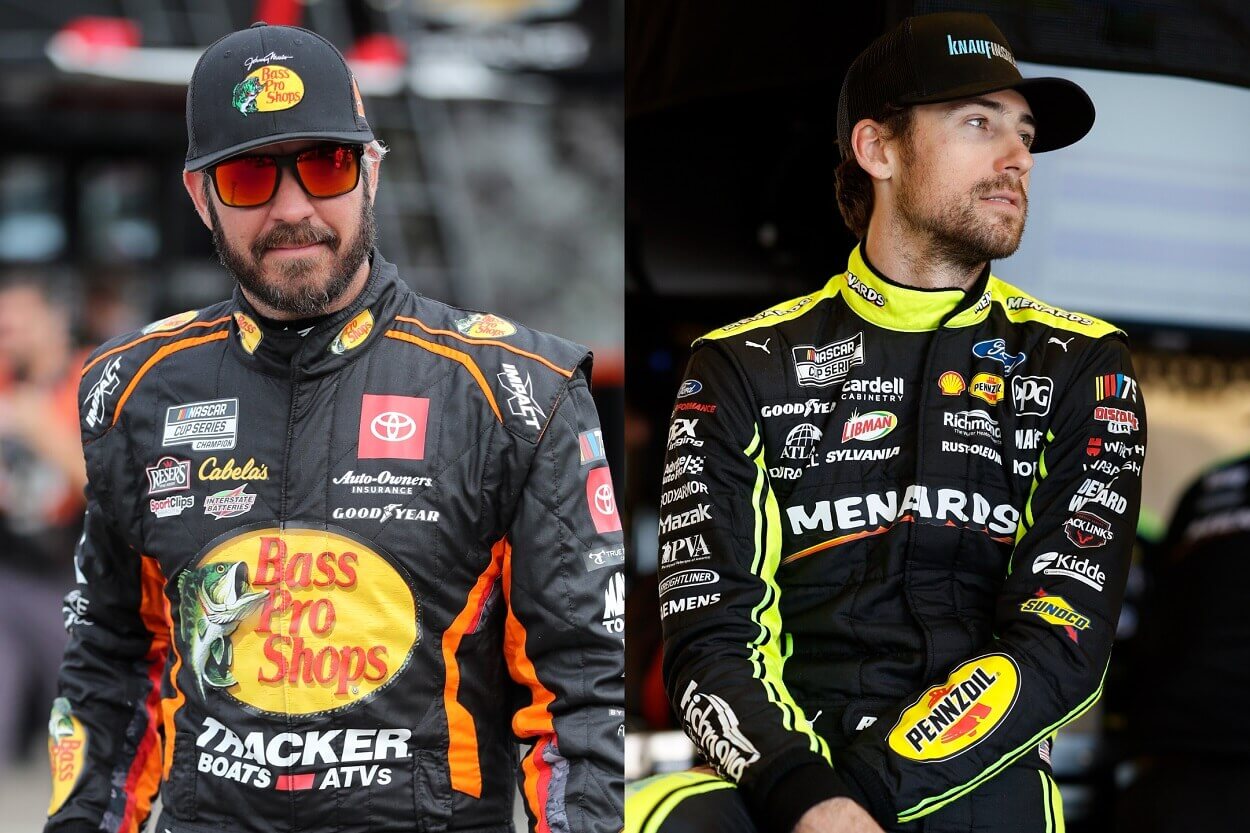 Unfortunately for Truex and his No. 19 Joe Gibbs Racing team, any potential momentum from the Clash has not carried over to the regular season. He has finished inside the top 20 in each of the first six races, which has kept him eighth in the points standings, but he has only a single top-10 finish and has led only 16 laps. 
Blaney has had a similar beginning to his season in the No. 12 car for Team Penske. He sits sixth in the points standings with three top-10 finishes, but his only legitimate chance at a victory was his second-place run at Phoenix Raceway.
Sure, he was near the front late in the race a week later at Atlanta Motor Speedway, but he had overcome a pit-road penalty that kept him several laps down for much of the race and was shuffled out of contention on the bottom line in the final run to the checkered flag. His seventh-place result was a net positive, given his struggles throughout the day.
Both drivers are clearly capable of winning races, but it has been an elusive struggle across the past two seasons. The lack of a win made the end of the 2021 regular season stressful since they both had to closely watch the points standings as a record-tying 16 drivers won during the first 26 races and would have filled all of the playoff spots if Kurt Busch had not withdrawn his name after he suffered a head injury in a July qualifying crash at Pocono Raceway.
The playoff standings are already starting to fill up with race winners
Five different drivers have won the first six races again this season, so Blaney is already down to 11th in the projected playoff standings, while Truex is 16th. Sure, 20 races remain before the playoffs begin, but many people expected Truex and Blaney to solidify their playoff spots a year ago without much trouble.
The concern would again not be high this early in the season if they had not failed to win a race a year ago. Twenty races are a lot of opportunities to win, and both drivers have teams capable of building a winning car on any race track.
Yet, the anxiety and frustration for both teams is likely to build sooner than normal simply because they have yet to prove they can win a points-paying event since NASCAR debuted the Next Gen car model at the start of the 2022 season.
That pressure could make their April start to feel more like August if Martin Truex Jr. and Ryan Blaney don't reach Victory Lane soon.