NBA: Is a Bradley Beal Extension a Good Idea for Him or the Wizards?
When we first heard about the Washington Wizards offering an extension to Bradley Beal, we thought they were crazy. The reason being is they are already tied up in a bad contract, and the team has yet to win 50 games during the franchise's existence.

Why pay for any player, even an All-Star, if they can't make the team a consistent contender in the Eastern Conference? Let's look at the extension offer and determine whether it's a good idea for Beal to sign it or if the Wizards should completely start over.

The John Wall factor
Although he is likely to miss all of next season recovering from a torn Achilles, John Wall is the elephant in the room when it comes to the Wizards success. He is very talented, but he and Beal don't always get along off the court, and Wall looks at Beal as his sidekick more than a partner.

It also doesn't help that Wall has a four-year, $171.1 million supermax deal that kicks in at the start of the 2019-20 season. If he were to be traded, that number would jump by 15%. It is arguably the most untradeable contract in sports.
When Wall comes back in 2020, will he be healthy enough to turn Washington into a playoff contender? Will they be able to get out of the East with Kevin Durant also scheduled to come back in 2020?
These are all factors the Wizards will need to consider before Bradley Beal sign his contract extension.

Another All-Star season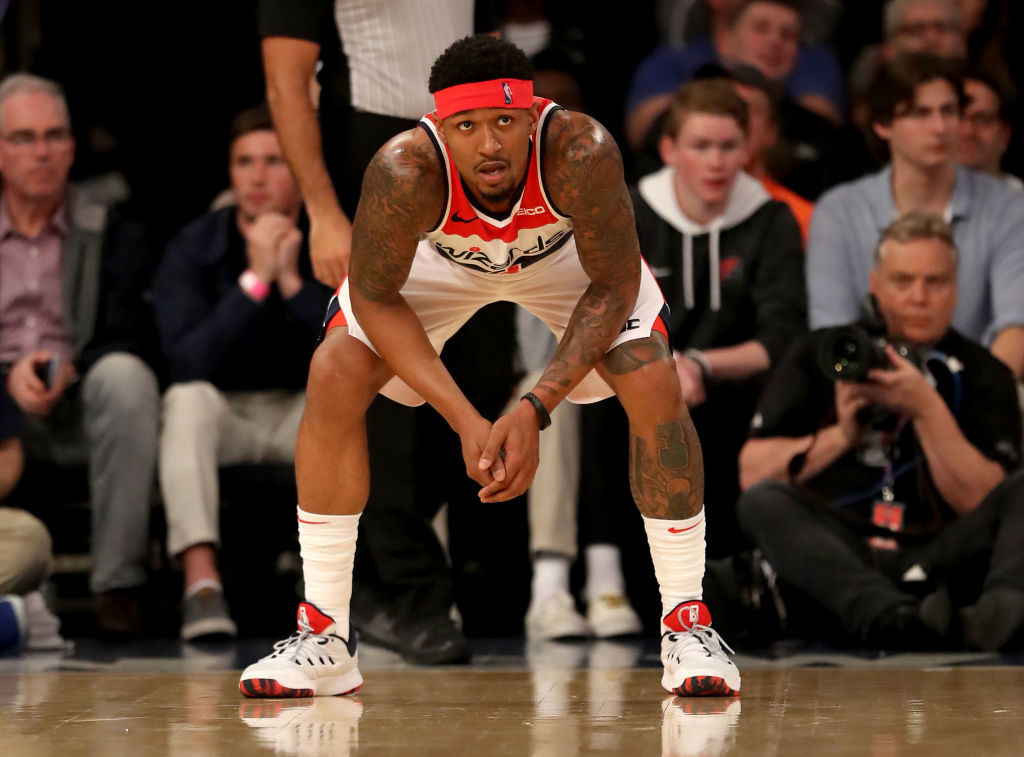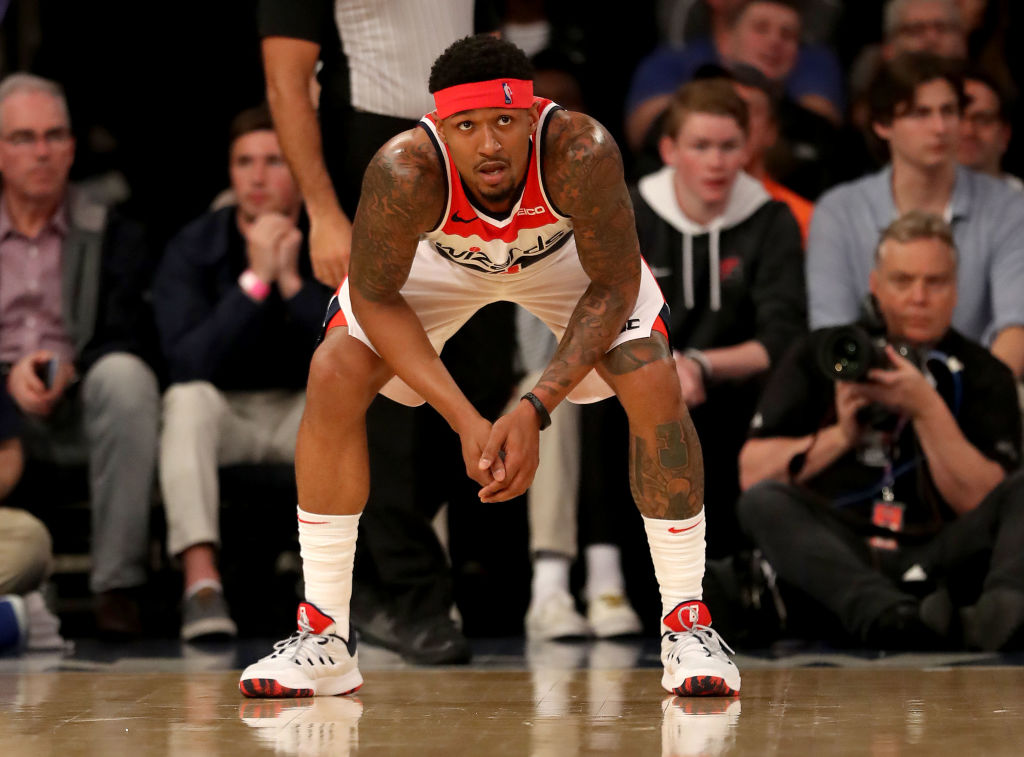 Bradley Beal had the best season of his career in 2018-19, which included making the All-Star team. He's one of the league's most underrated shooters, and he averaged 25 points, five rebounds, and five assists per game. Beal also shot 47% from the field. There's no denying he can put up points in bunches and with Wall hurt he could be looking at another All-Star campaign.

Why the Wizards shouldn't offer Bradley Beal an extension
The biggest reason Washington should not offer him the contract is because we don't see him as a franchise cornerstone who can lead a team to a championship. Beal is a good No. 2, but when you have a No. 1 that has health issues, investing money into someone who may not lead you to the playoffs looks like wasted money.

It also makes him harder to trade. If he doesn't have an expiring contract, his deal will be harder to move, which would help the Wizards acquire draft picks. Trading Beal would make a lot more sense than re-signing him because he has never played better and his value is at its peak.
We think he realistically could garner at least two first-round picks from a team desperate to make a run for a championship.

One team that could be in the running for him is the Miami Heat. They have the space to make the move and pairing him with Jimmy Butler would give them a dynamic backcourt in a weaker Eastern Conference.

Why Beal shouldn't sign the contract extension
The main reason Beal should not sign this extension is because he has two years and nearly $56 million remaining on his contract. He could be one of the most sought after free agents in a very good 2021 class. Outside of Giannis Antetokounmpo and Kawhi Leonard, we think he could be at the top of the free agency list.

The other reason he shouldn't sign it is because if he is traded, he may have more of an opportunity to play for a contender. There's no guarantee he will get traded to a team that's a lock for the playoffs, but a change of scenery could do wonders for his game.

Could you picture him in a Lakers uniform? There may be some cap issues to work out, but if the Lakers were willing to sign Kawhi, then they can make it work to trade for Beal.

What we expect to happen
We think Beal will end up getting dealt before the upcoming trade deadline. Washington will be in a full rebuild at that point, and the writing will be on the wall for John Wall (no pun intended) to depart the team in the 2020 offseason. There won't be a huge market for free agents, and teams will have money to spend. We don't think he'll sign, and we expect him to be one of the top free agents in the 2021 class.