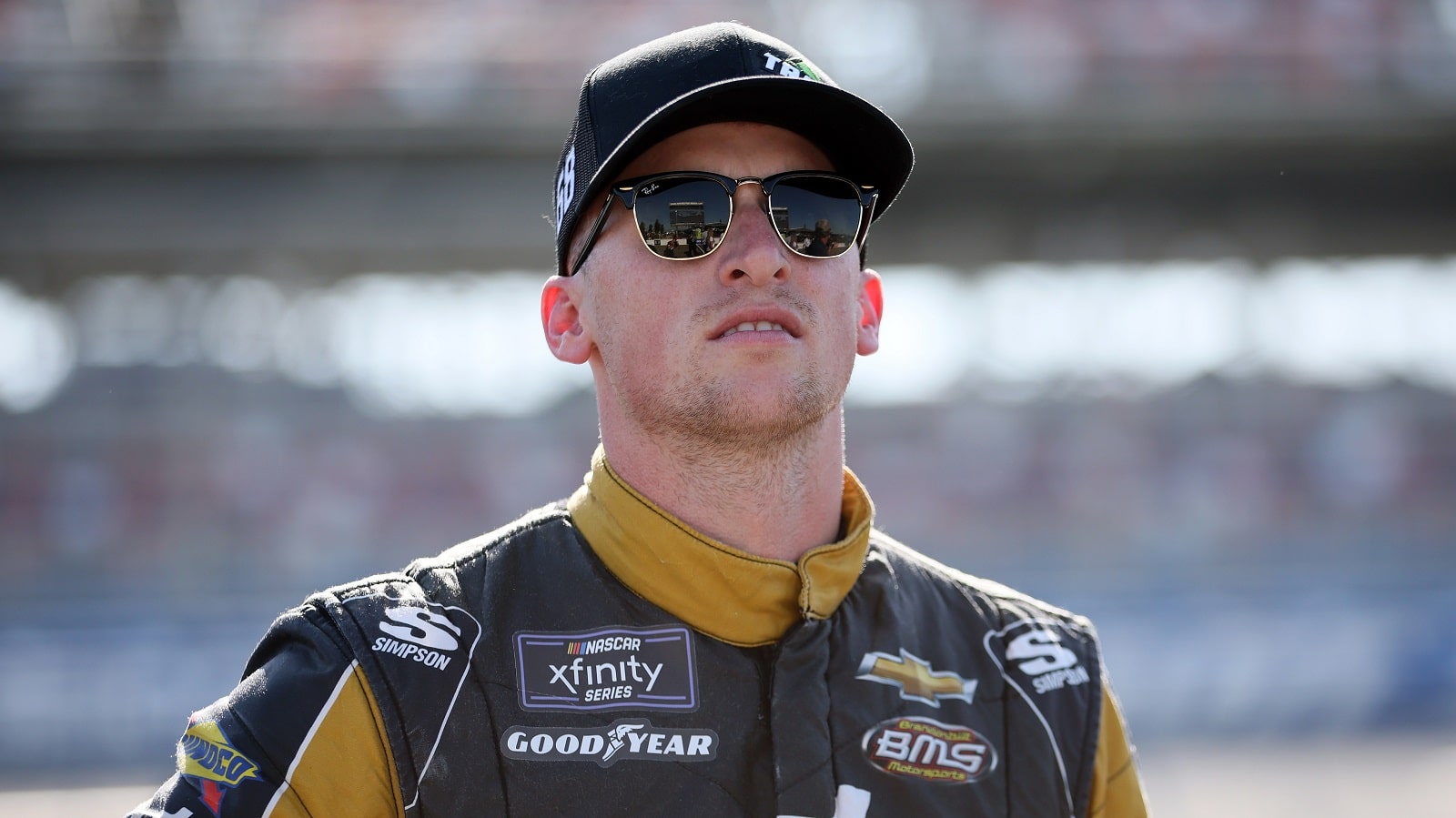 Brandon Brown's Career Is at the Crossroads After a Disappointing Decision
Brandon Brown's situation has gone from bad to worse, and it could signal the end of his Xfinity Series career.
NASCAR's Damaged Vehicle Policy gives teams six minutes to repair what's wrong, otherwise they're done. There's no formal Damaged Career Policy, but Brandon Brown is six months into what clearly is an unrecoverable nosedive for the Xfinity Series driver.
Brown disclosed that he has all but given up on the current season. Given the nature of the problem, the future in NASCAR looks every bit as bleak as the present.
Brandon Brown is cutting back his remaining schedule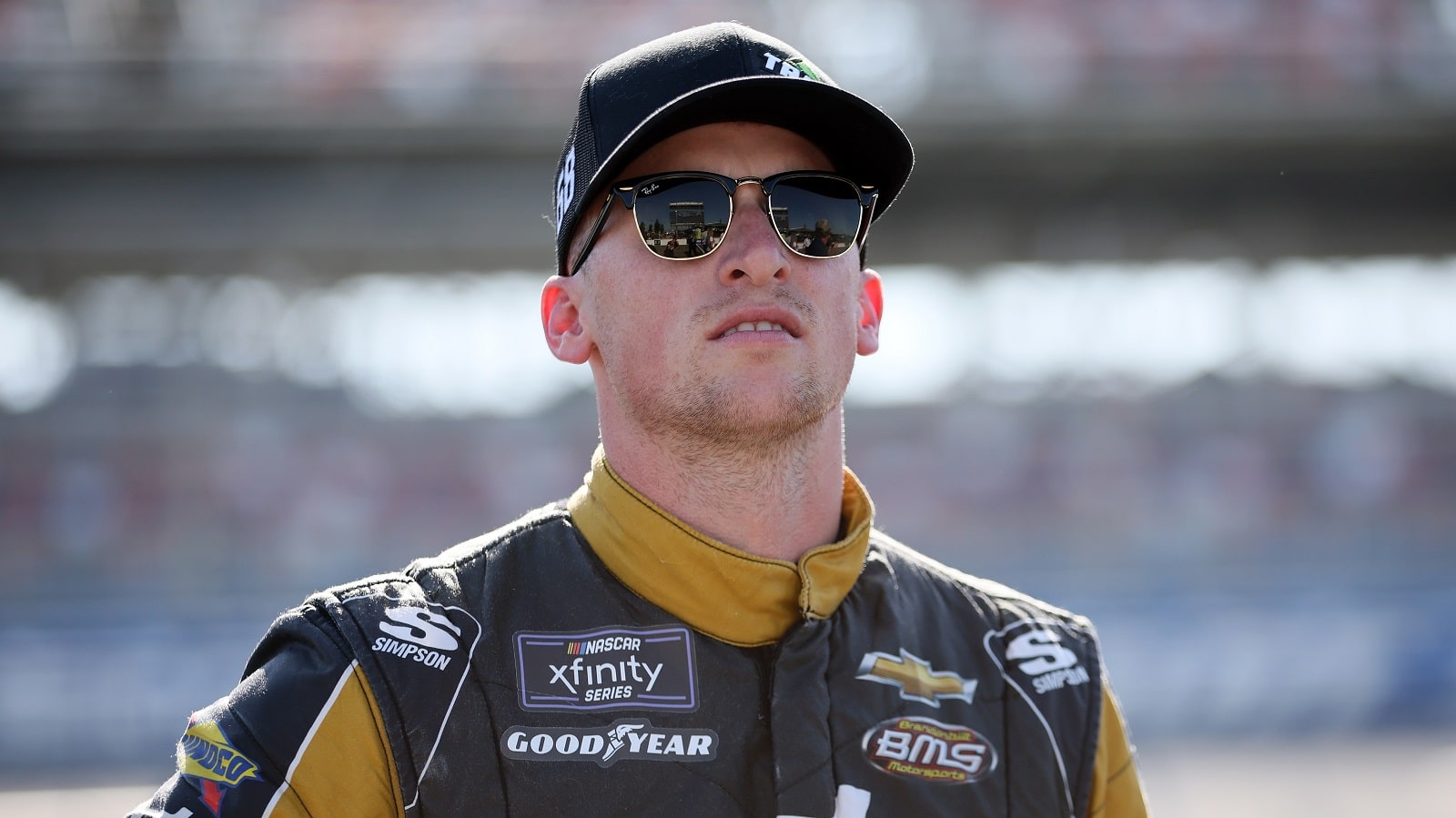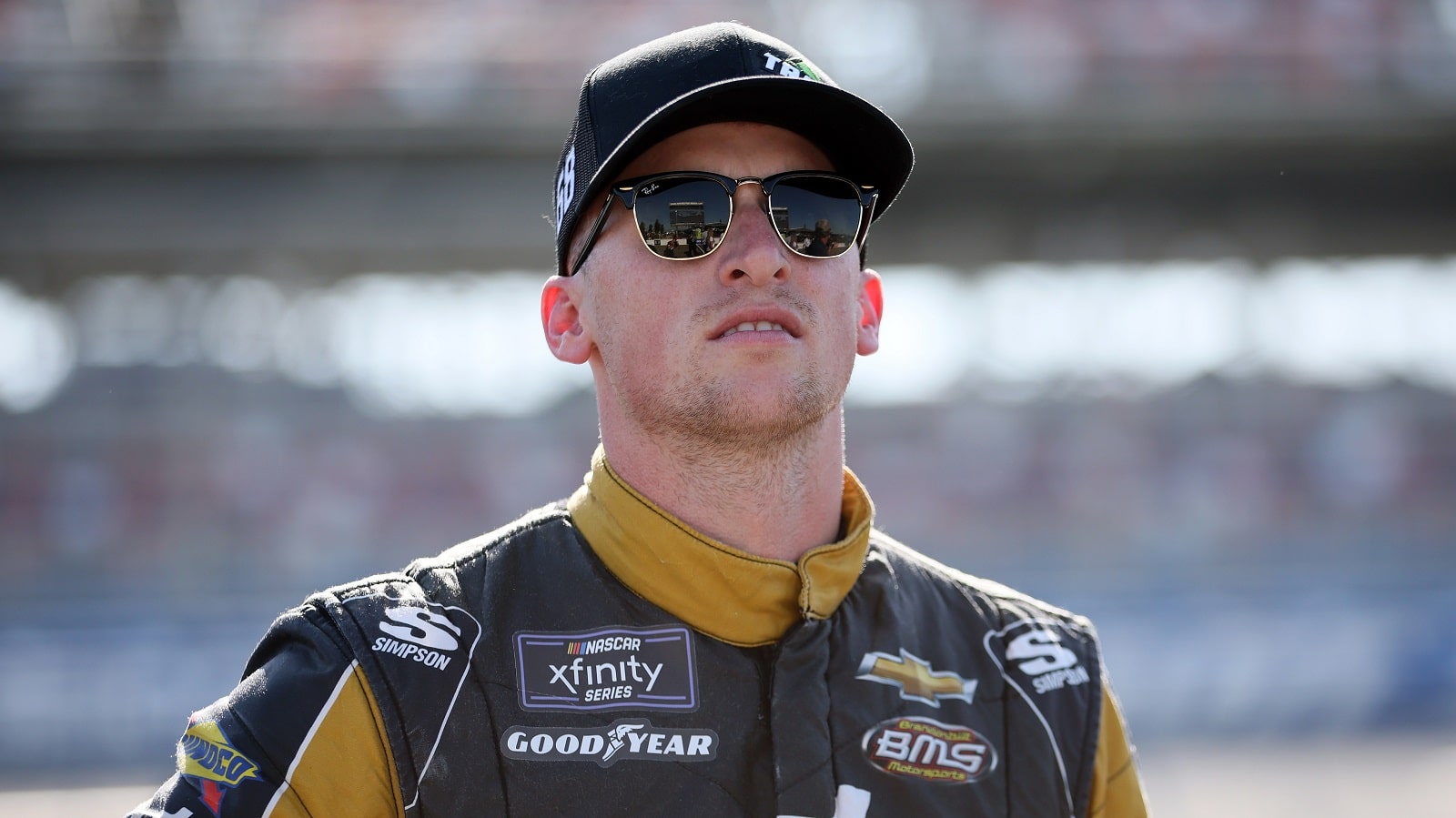 There are 14 races left in the Xfinity Series, starting this weekend on the Indianapolis Motor Speedway road course. Brandon Brown expects to compete in the No. 68 Chevy in just a handful.
Brown revealed last week that NASCAR Cup Series regular Austin Dillon will drive the No. 68 Camaro at Indianapolis because Brandonbilt Motorsports couldn't secure the sponsorship money to run that car. Instead, Brown will drive the Mike Harmon Racing No. 47.
Brown, 28, is 14th in points, and only 12 drivers advance to the playoffs. Driving the Harmon car isn't going to do much for his chances of cutting into the 66 points below the cut line where he resides.
"As of right now, with all the no's that I've got in my sponsorship corner, I got to say that it looks like there will be other drivers driving the No. 68," Brown said, according to Frontstretch.
Beyond this weekend, the only dates Brown is remotely sure about keeping are the superspeedway races at Daytona and Talladega.
"Other than that? Nah, not really," he conceded.
Brandonbilt will focus on selling rides to other drivers to recoup some of the capital costs of operating a team. That should help keep them from plunging too far down the owners points list.
Brandon Brown is looking at alternatives to the Xfinity Series
The future is a big question mark for Brandon Brown, who has three top-10 finishes in 19 Xfinity Series starts this year. He broke through last season to score his first Xfinity victory in three part-time and three full-time seasons and finished 16th in points with a chronically underfunded team.
The team remains underfunded, and Brown admits he's looking in other directions regarding the future.
"I'm going to have to start working pretty hard to secure sponsorship for myself to maybe try my hand at some other cars," Brown told the website. "Maybe try and work into some different series."
Prospects there might not be any brighter because there remains baggage to overcome stemming from the win last season at Talladega. Which was the origin of the "Let's Go, Brandon" brouhaha.
The anti-Joe Biden chant at Talladega started a chain of events
Brandon Brown points to the Talladega aftermath as what his racing career obituary will one day cite as the beginning of the end. He had nothing to do with the anti-Joe Biden chant but immediately became closely identified with it.
January rolled around, and his best sponsorship opportunity was a cryptocurrency deal that NASCAR ultimately rejected because of its connection to politics. Others that had backed him in the past stepped away from what became a controversial "brand."
The issue may continue to hinder Brown beginning next weekend. He has the Mike Harmon Racing ride in Indianapolis, but other phone calls aren't getting returned or are being met with bad news.
"Their partners are going to have to approve or disapprove with having Brandon Brown in the car," he said.
All stats courtesy of Racing Reference.
Like Sportscasting on Facebook. Follow us on Twitter @sportscasting19 and subscribe to our YouTube channel.
Got a question or observation about racing? Sportscasting's John Moriello does a mailbag column each Friday. Write to him at [email protected].