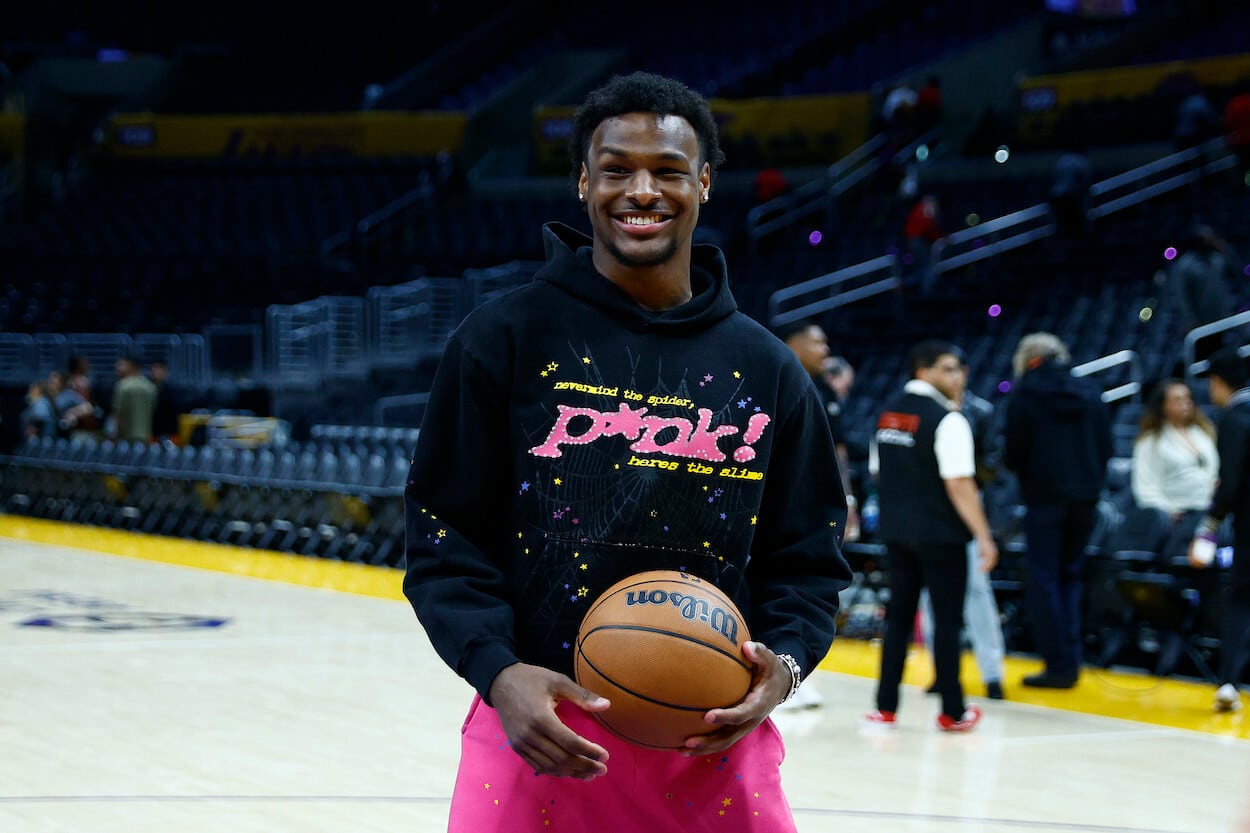 Bronny James Earns More Than Double What Arch Manning Earns in NIL Money
Bronny James has the highest NIL valuation of all college athletes for next year.
It's official: Bronny James, LeBron James' eldest son, has committed to play for the USC Trojans. The 18-year-old megastar will join Andy Enfield's team later this year and make his NCAA debut in the fall. Not only will Bronny be the most famous college athlete in the country in a few short months, but he'll also be the richest in terms of NIL earnings.
Although Bronny has yet to graduate from Sierra Canyon High School, he's already been raking in millions from NIL. James has the highest NIL valuation among all high school and college athletes, and that includes Arch Manning.
Bronny James has the highest NIL valuation in the country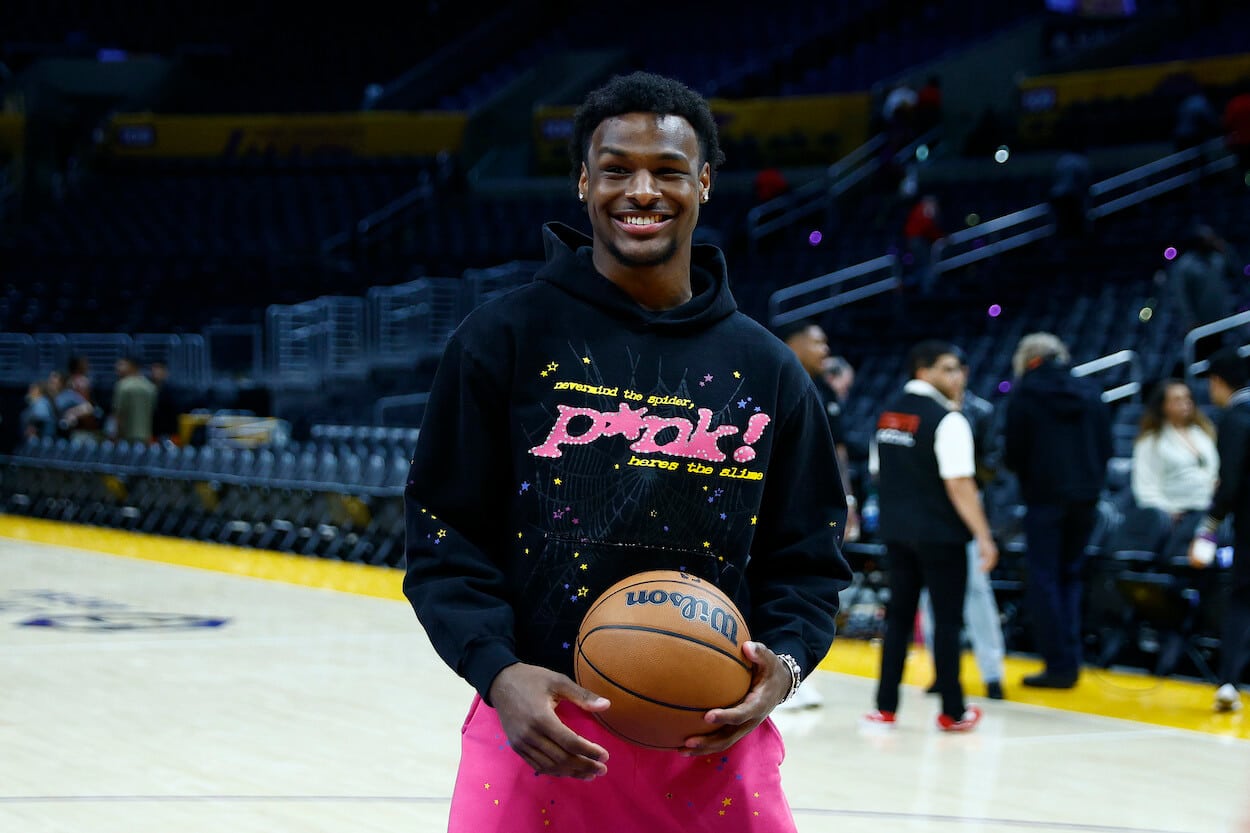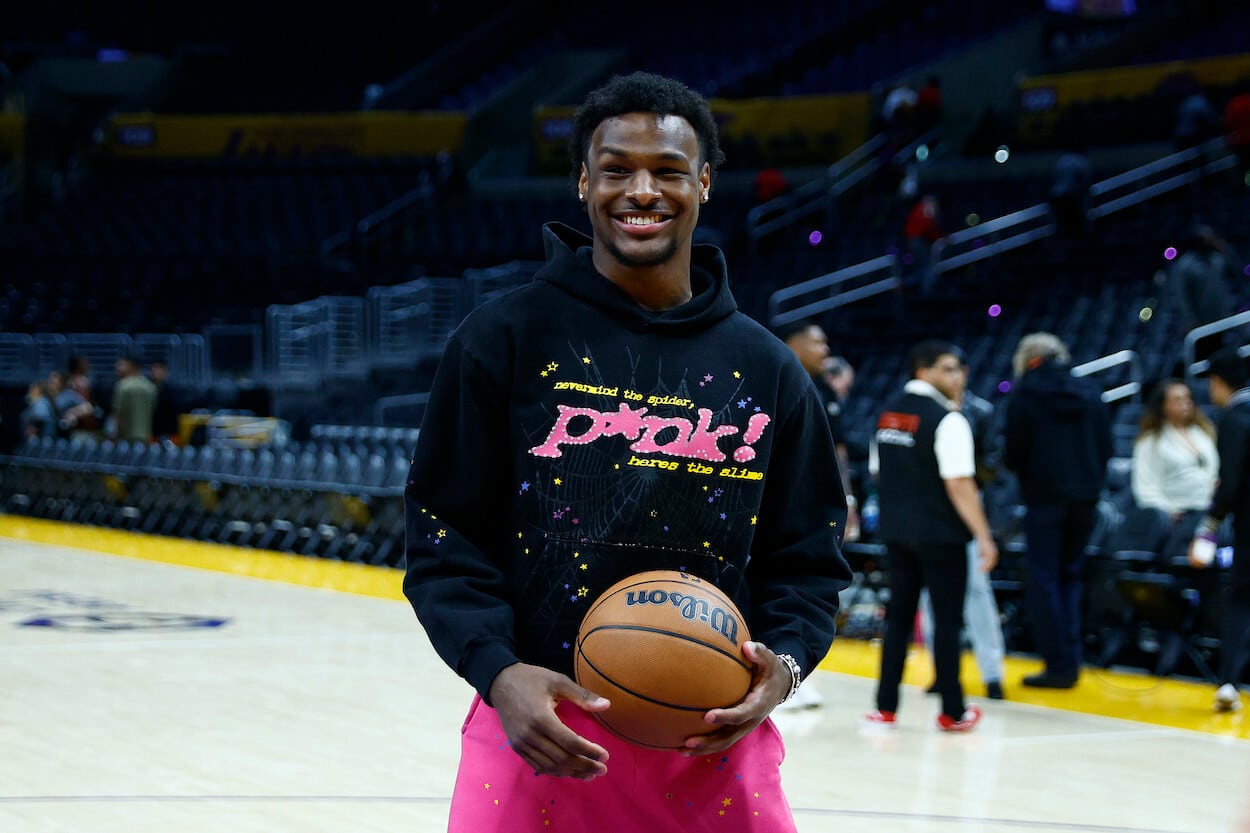 LeBron James is the highest-earning basketball player of all time with more than $430 million in career earnings, but his son is already hot on his tail.
Bronny James, who will graduate high school in the summer of 2023, has earned millions of dollars before stepping foot on a college campus. According to On3, Bronny's NIL valuation is currently $7.4 million. That's the highest mark (by far) among all amateur athletes, as no one else has a valuation of more than $3.5 million.
James has already signed NIL deals with Nike, Beats by Dre, and PSD Underwear. He also has 7.1 million followers on Instagram and 5.7 million followers on TikTok. As the eldest son of the greatest basketball player of this generation, Bronny will have unlimited opportunities to earn more NIL deals in the near future.
The star prospect will only grow in popularity when he debuts for USC later this year as a freshman, so his NIL valuation will likely surpass $10 million soon.
Bronny James earns more than double what Arch Manning earns in NIL
It's not often we get to watch a famous athlete's family member play college sports, which is why this coming year is going to be a special one. Not only is Bronny James set to make his debut for USC, but Arch Manning, Eli and Peyton Manning's nephew, will be a freshman quarterback for the University of Texas. Manning was the No. 1 ranked prospect in the 2023 high school class.
Although Manning is ultra-famous in his own right, his NIL valuation isn't even close to Bronny's. The QB has a current NIL valuation of $3.2 million, which is third on On3's ranked list. Livvy Dunne, the junior gymnast from LSU, is second on the list with a valuation of $3.5 million.
These figures are sure to change when James and Manning start to play and show up on national television, but Bronny is clearly the bigger draw right now.