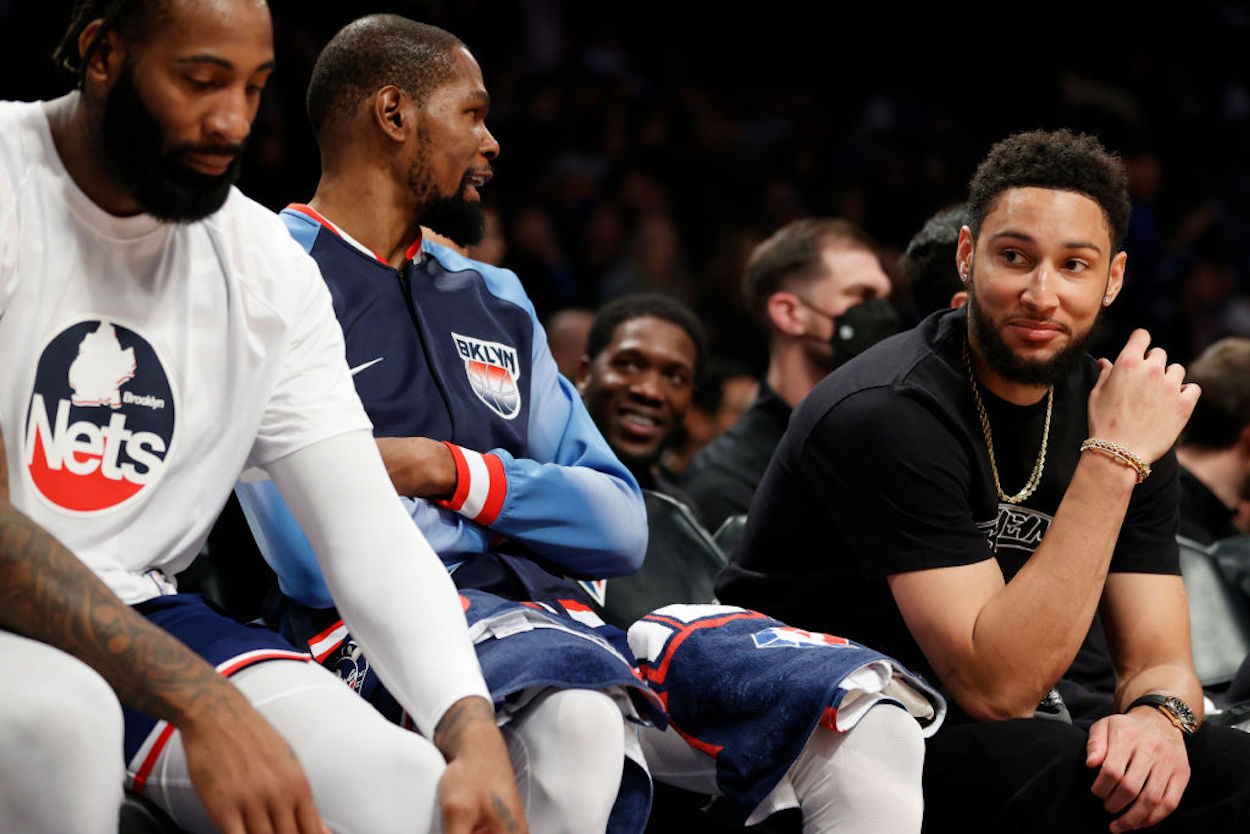 Brooklyn Nets News: Ben Simmons' Injury Revelation Sounds Awful for All Parties
While the Brooklyn Nets' season has come to an end, the Ben Simmons injury saga is still going strong.
The Brooklyn Nets' season has officially ended, but the Ben Simmons saga is still going strong.
For those in need of a recap, Simmons came to New York in the James Harden trade but never managed to hit the floor. While various return dates were floated, things didn't come together. The guard's back injury, as far as we heard, simply proved to be too problematic.
On Tuesday, April 26, however, things became both clearer and more complex. While an update from Shams Charania did clarify the connection between Simmons' mental health and his physical condition, it's impossible to see how that won't remain a lingering issue for all parties involved.
Ben Simmons' back injury is reportedly tied to his mental health
At the start of the 2021-22 NBA season, Simmons was unable to suit up for the Philadelphia 76ers due to his mental health. Once he moved to Brooklyn, however, a nagging back injury kept him sidelined. Now, we know those two situations are connected.
"Sunday's events triggered frustration and disheartenment throughout the organization, multiple sources said. The fallout of Simmons being ruled out Sunday led to a meeting among franchise officials, Simmons and his agent, Klutch Sports CEO Rich Paul, on Monday in Brooklyn," Shams Charania reported in The Athletic. "According to sources, Simmons told those in the room that a mental block exists for him, dating in part to last summer's postseason, which is creating stress that could serve as a trigger point for his back issues. He added that he does want to play basketball and play for the Nets as he works on solutions in regard to his well-being."
While that update may only seem to perpetuate the current waiting game — we'll discuss that shortly — Shams did give a bit of perspective into how things will move forward.
"Nets officials informed Simmons that the franchise is willing to do whatever is needed to support him and provide him with any necessary resources. Brooklyn needed the 25-year-old on the court this season, but now both sides have an entire offseason to work through his situation and find a way for him to prove himself on the floor again," Charania continued. "Both sides are expected to stay in communication and continue to work toward Simmons, who has three years and $114 million remaining on his contract, feeling ready to play again."
With all due respect to Ben Simmons, it's tough to see how that doesn't create a problem for both him and the Brooklyn Nets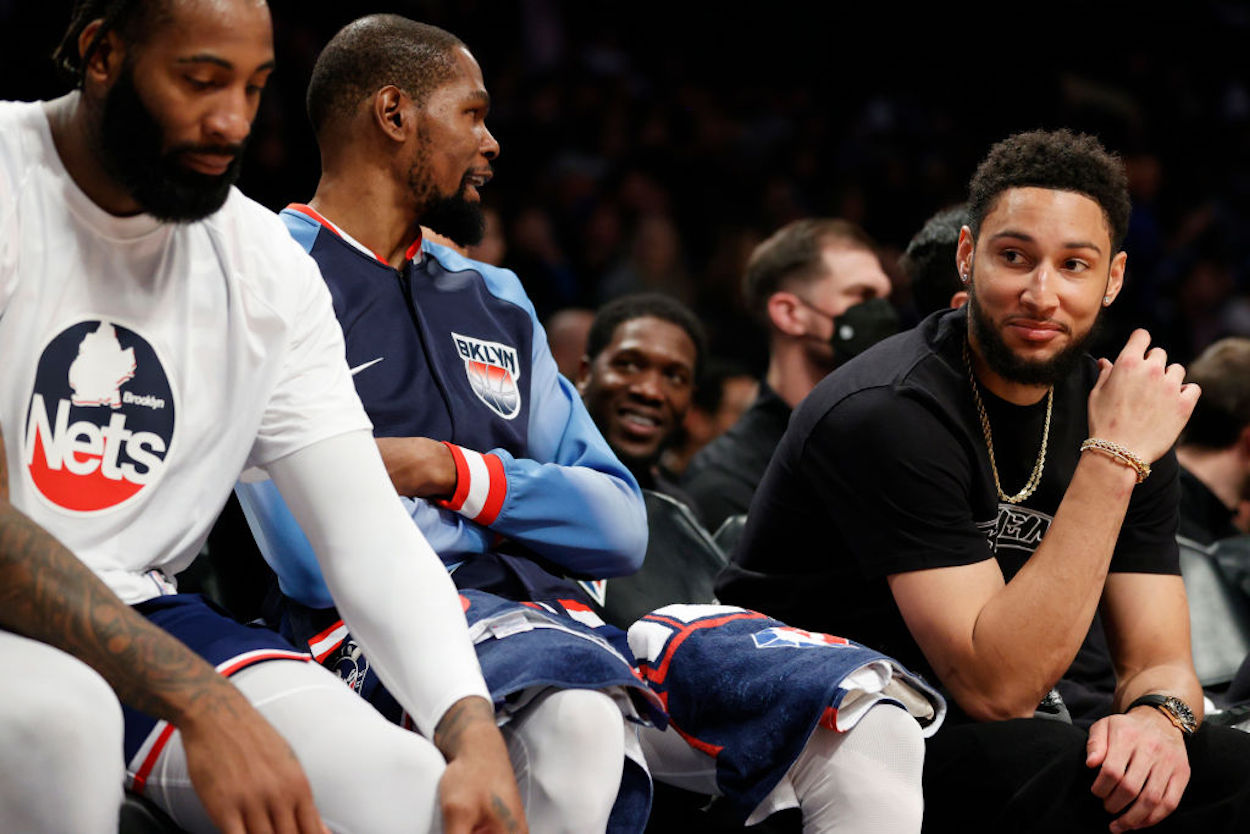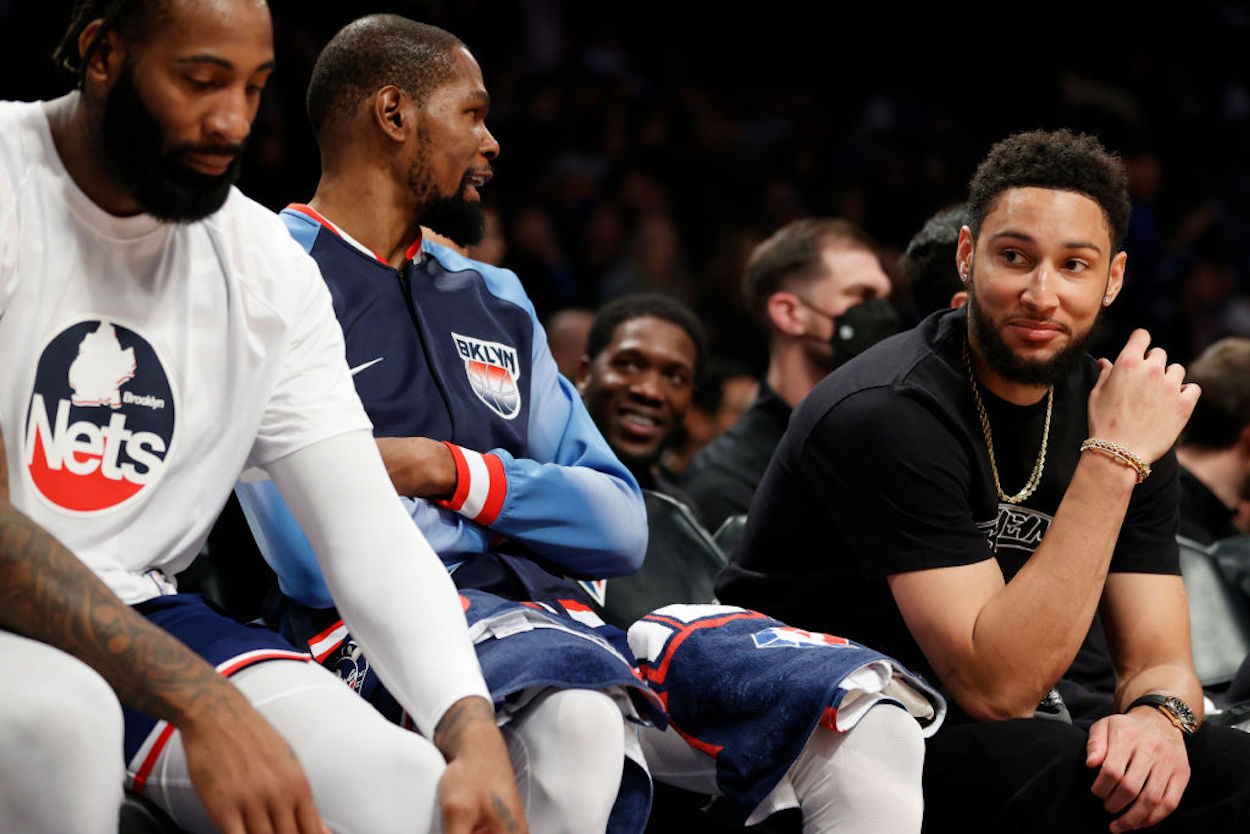 As a brief disclaimer, I have no choice but to take Simmons at his word. If he says he's taking care of his mental health or working through a back injury, I'm in no place to doubt that. Similarly, I have to believe that he wants to play professional basketball until he says otherwise. While that might clash with a good deal of the current media chatter, it's the only way to be fair to the guard and practice what I've previously preached.
With all of that being said, though, it's impossible to see the connection between stress and back pain being anything other than a massive problem.
From Simmons' perspective, Charania's report seems to suggest that the guard will perpetually shuffle in and out of the lineup. Stress comes and goes. Even if Simmons has access to the best mental health professionals that money can buy, working through a block isn't a straightforward process that will be 100% done in four to six weeks. What will happen if the Nets reach the NBA Finals or play a must-win series in Philadelphia? Will Simmons be able to play? Will he have to leave regular-season games within the final two minutes if there's the prospect of taking important free throws? Will a stressful situation rule him out for a week or a month after it arises? At this point, we simply don't know.
Beyond his perception — Simmons has already been branded as someone who quits and looks for excuses — that reality can damage the guard's career. We could look at this situation as if it's any other long-term injury. Would you give someone with perpetually bad knees a massive contract?
As for the Nets, things are just as tricky. Without knowing the exact triggers of Simmons' stress, it's reasonable to assume that his back problems won't vanish anytime soon; stress can't exactly be surgically removed. That leaves Brooklyn paying nearly $80 million over the next two years for someone who they can't reliably pencil into the lineup.
Again, let's look at this like any other injury to avoid stigmatizing mental health. If the guard had a balky wrist and could only play 25 games per year, we could all agree that was a disaster from a team-building perspective. The NBA may have a soft salary cap, but that doesn't make asset management any less important. The Nets are using a large chunk of their resources on Simmons; every game that he fails to play, for whatever reason, is a less-than-ideal way to use that money.
And, again, things are complicated by the mutable nature of stress. Since Simmons will (presumably) never have a truly "season-ending" injury, the Nets won't be able to apply for a disability exemption. Steve Nash, at the risk of extrapolating the past few months to the next two years, will both be faced with constant questions about his guard's availability and uncertainty about how to build his lineup. The media will also (presumably) keep leaning on the same 'Simmons doesn't want to play' narrative, which will only further train the spotlight on the guard.
It's tough to see how that doesn't snowball into a complete disaster.
Again, I'm taking Simmons at his word and viewing his situation like any other legitimate injury. Through that lens, I'm hoping he recovers and makes it back to the basketball court. Through that same lens, however, this new update seems pretty disastrous for both parties.