Shaquille O'Neal Backtracks on Ben Simmons Criticism and Draws on Personal Experience With Mental Health: 'I'd Probably Have to Be More Sympathetic to What's Going On'
Shaquille O'Neal joined Charles Barkley in ripping Philadelphia 76ers guard Ben Simmons during the inaugural episode of Inside the NBA for the 2021-22 season. But he struck a different tune this time around. On Tuesday's pregame show, O'Neal brought up Simmons' dealings with mental health after previous reports indicated the three-time All-Star told the team …
Shaquille O'Neal joined Charles Barkley in ripping Philadelphia 76ers guard Ben Simmons during the inaugural episode of Inside the NBA for the 2021-22 season. But he struck a different tune this time around.
On Tuesday's pregame show, O'Neal brought up Simmons' dealings with mental health after previous reports indicated the three-time All-Star told the team he didn't feel mentally ready to play. The Diesel refused to deal in absolutes regarding Simmons' current standing with the team and sounded regretful for slamming the Sixers star without full knowledge of the situation.
Shaquille O'Neal recanted on past criticisms of Ben Simmons after he told the Sixers he needs to seek help
Shaquille O'Neal alluded to Ben Simmons being soft and "not that good" in terms of what was previously perceived as a selfish hold-out. During a discussion on Opening Night, he and Barkley said that Simmons' frustrations with the team and with management could not preclude him from doing his job on the basketball court.
However, in light of recent events, Shaq took a step back.
O'Neal said Tuesday that he did some additional research on mental health after reports surrounding Simmons' readiness to play first emerged. He stated he tries to avoid speaking on topics that he's not "well-versed" in and thus felt he should have cut the Sixers guard some slack and shown more awareness.
"I'd probably have to be more sympathetic to what's going on."

–Shaquille O'Neal on Ben Simmons during Tuesday's pregame show
The conversation around Simmons and mental health also appeared to resonate with Shaq more because he played with a guy who is continuously affected by such issues.
O'Neal brought up Delonte West while speaking about Simmons' ongoing absence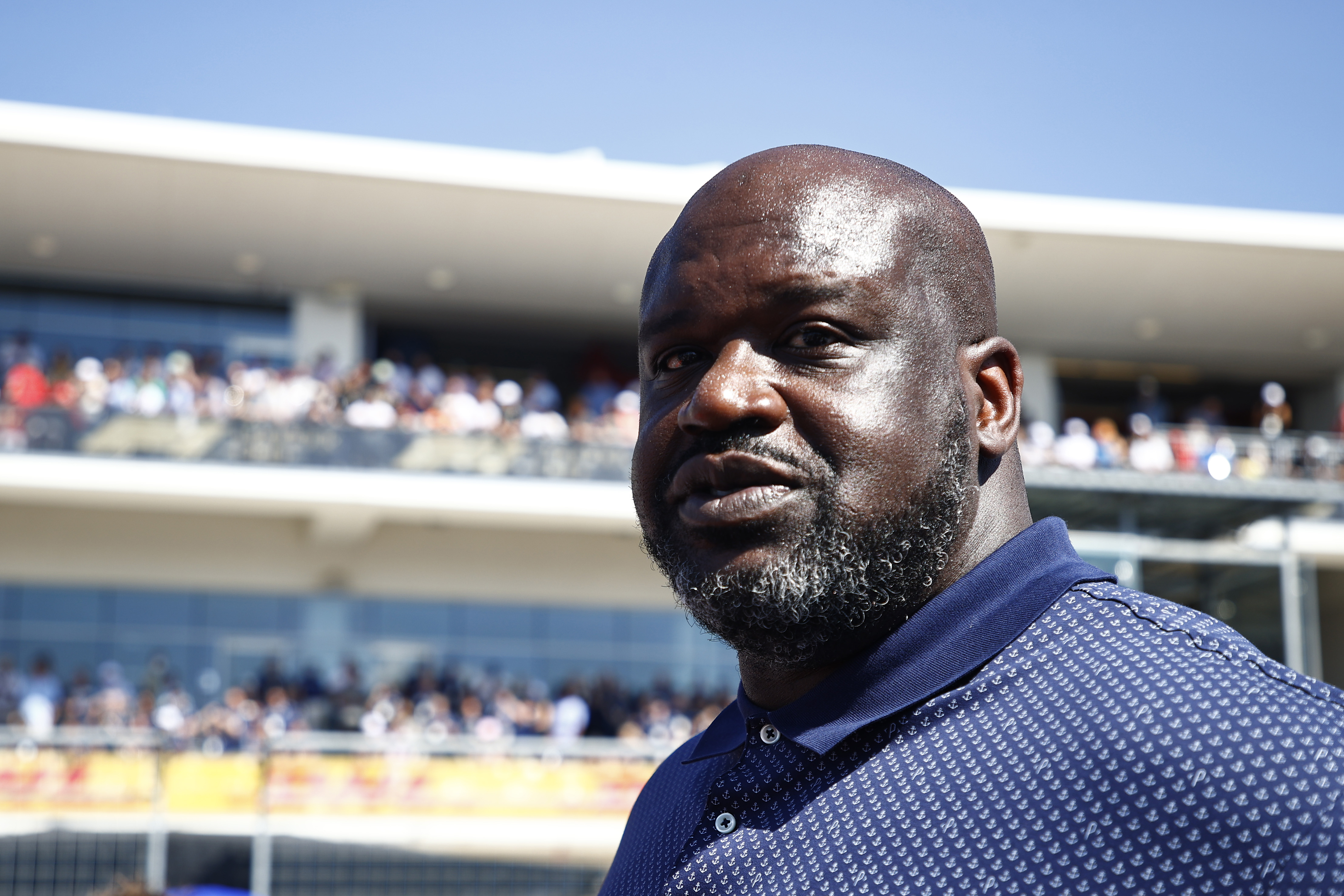 The Diesel's brief comments on mental health seem all the more salient because of his relationship with Delonte West.
O'Neal was West's teammate for consecutive seasons in 2009-10 and 2010-11, first with the Cleveland Cavaliers and then with the Boston Celtics. It's probably fair to say he and West shared quite a bit in those two seasons, especially considering they were the common link on two different teams. So, it would make sense for Shaq to have West in mind.
The eight-year veteran was diagnosed with bipolar disorder during his playing career. He had been arrested for carrying guns and went through a divorce. In 2016, he was spotted panhandling, with those images going viral. Four years later, West got into a street fight.
Dallas Mavericks governor Mark Cuban helped the 38-year-old get into rehab, but West was arrested again last week for having open containers of alcohol and resisting arrest. A full timeline of events can be found courtesy of Sporting News.
West's predicament is a sad one. It also might be enlightening O'Neal concerning the importance of mental health conversations. Shaq is now showing more sympathy for Ben Simmons, something Sixers teammates and executives have done over the course of the last week.
The question is: Will fans and other media also engage in this important dialogue?
Will the general public respect Simmons' privacy?
Shaquille O'Neal and the Philadelphia 76ers organization are all allowing Ben Simmons the space and time he needs until he feels mentally ready to return to the floor. Allie LaForce of TNT reported the Sixers are empowering Simmons to get the help he needs mentally and physically.
But the general public might not be so kind.
Olympic gymnast Simone Biles and tennis star Naomi Osaka are among the athletes who have spoken out on mental health in the past several months. The public met their statements with support and positivity, but also with venom. Kevin Love and DeMar DeRozan are two NBA stars who have been on record about their experiences regarding mental health.
Too often, people expect athletes to possess an impenetrable shell — to be immune to sadness or anxiety. Hopefully, that conversation will begin to shift.
It all starts with sympathy and education, two things O'Neal sought to better understand Simmons' absence.
How to get help: In the U.S., contact the Substance Abuse and Mental Health Services Administration helpline at 1-800-662-4357.