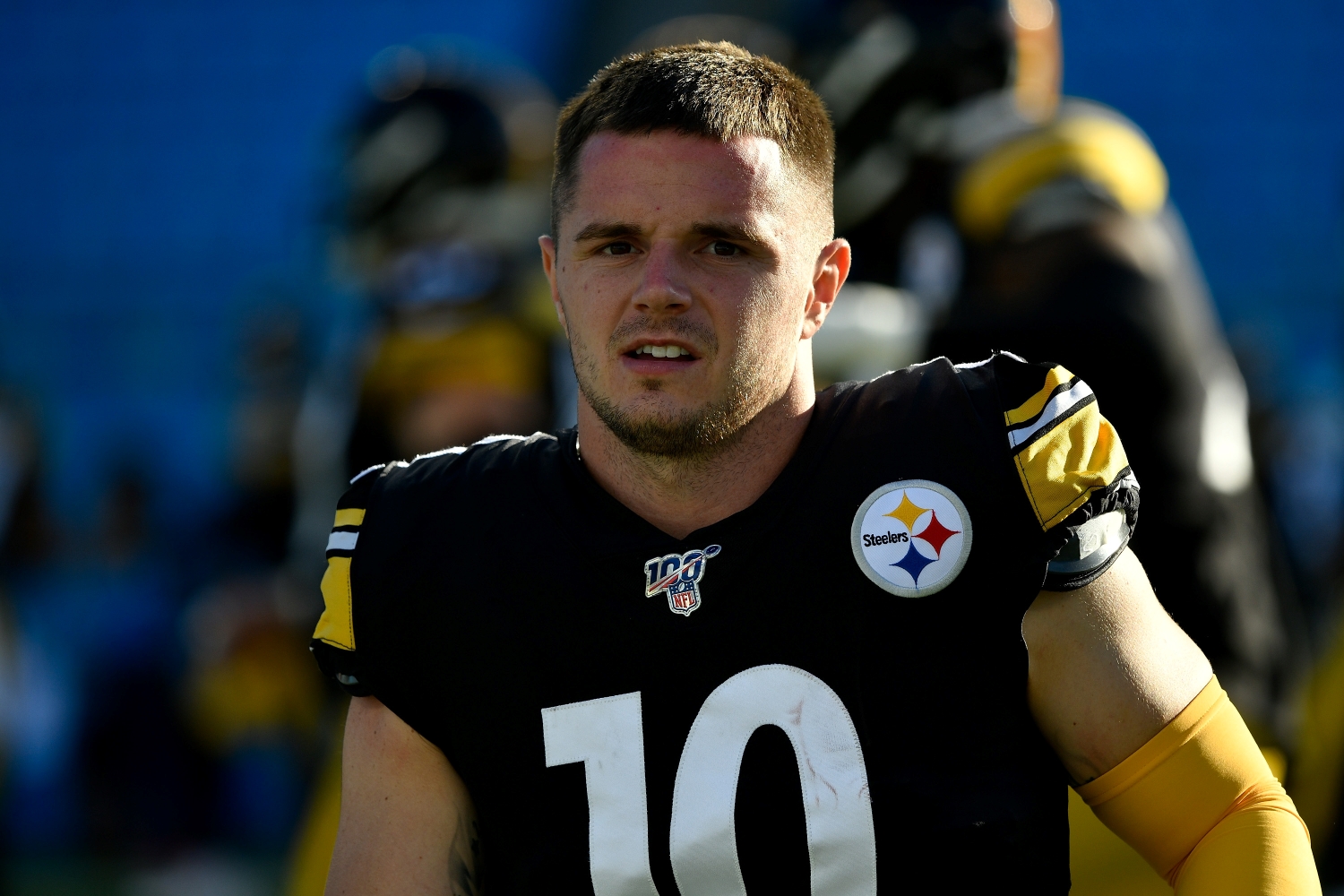 Browns WR Ryan Switzer Provides Heartbreaking Update About His 9-Month-Old Son's Scary Health Situation
Cleveland Browns WR Ryan Switzer has spent the month of March searching for answers about a scary health situation involving his 9-month-old son.
Just over two weeks ago, Ryan Switzer experienced a terrifying situation for any parent. And considering he became a father less than a year ago, the Cleveland Browns wide receiver certainly couldn't have expected to wake up to find his son laying in blood.
Although he has received plenty of public support on social media, Switzer is still searching for answers about what's going on with his son Christian's health.
And after things took a tough turn Sunday, he provided a heartbreaking update Monday afternoon that puts the gravity of the situation in raw context.
Ryan Switzer became a father in May before experiencing a scary situation earlier this month
Ryan Switzer and his wife received a surprise when they welcomed a son into the world in the spring of 2020. Although the couple had expected to give birth to a girl, they both posted on social media to deliver the news about the arrival of Christian Francis Switzer on May 25.
Unfortunately for the 26-year-old receiver, he experienced a traumatic moment earlier this month that generated plenty of attention around the NFL community and beyond.
On March 6, Switzer took to Twitter to make the world aware of a scary situation involving his 9-month-old old son. He asked for prayers on Christian's behalf after the infant "woke up in his blood" and later tested positive for COVID-19.
Switzer later tweeted his son underwent three blood transfusions to address low hemoglobin levels. A day later, he underwent surgery.
However, even though their son got discharged from the hospital on March 10, Switzer and his wife continue to deal with more complications related to Christian's health.
More complications arose over the weekend
For more than two weeks, Ryan Switzer has had to endure the physical, emotional, and mental toll of his young son's ongoing health situation.
And over the weekend, Christian Switzer experienced more complications.
Switzer tweeted his son had more "significant bleeding" Saturday morning that required the family to bring him back to the hospital.
"We're frustrated but more so just exhausted seeing our son suffer," he wrote.
On Sunday morning, he tweeted his son had to undergo another transfusion as a result of low hemoglobin levels.
In a much-needed positive turn of events, the procedure reportedly turned out well. However, a major hurdle still exists.
"Unfortunately none of the tests ran today gave us a diagnosis of his bleeding," Switzer said on Twitter. "He has a procedure set for 7 am tomorrow to explore from the inside. This is so much on our little man. Pray for supernatural strength for him."
Former NFL quarterback and current sports media personality Danny Kannell responded with words of encouragement for the Browns wideout.
"Our entire family is praying for Christian," he tweeted.
Browns WR provides a heartbreaking update about his son's health
Still looking for answers on the cause of his son's persistent bleeding, Ryan Switzer took to Twitter Monday afternoon to deliver an update about a nightmarish situation for any parent to endure.
"Christian's scan yesterday and procedure this morning did not bring any diagnosis for his bleeding," the Browns wideout wrote. "We're looking into a transfer to another facility at the moment."
For Switzer and his family, it has to be incredibly frustrating to not have a diagnosis as the month of March inches to a close. Perhaps a change of medical scenery will finally unlock the answers to the questions that still remain unanswered.
Needless to say, Switzer's football career takes a back seat to the ongoing battle to bring his son back to full strength. For the sake of everyone involved, let's hope the situation takes a more optimistic turn moving forward.
Like Sportscasting on Facebook. Follow us on Twitter @sportscasting19.