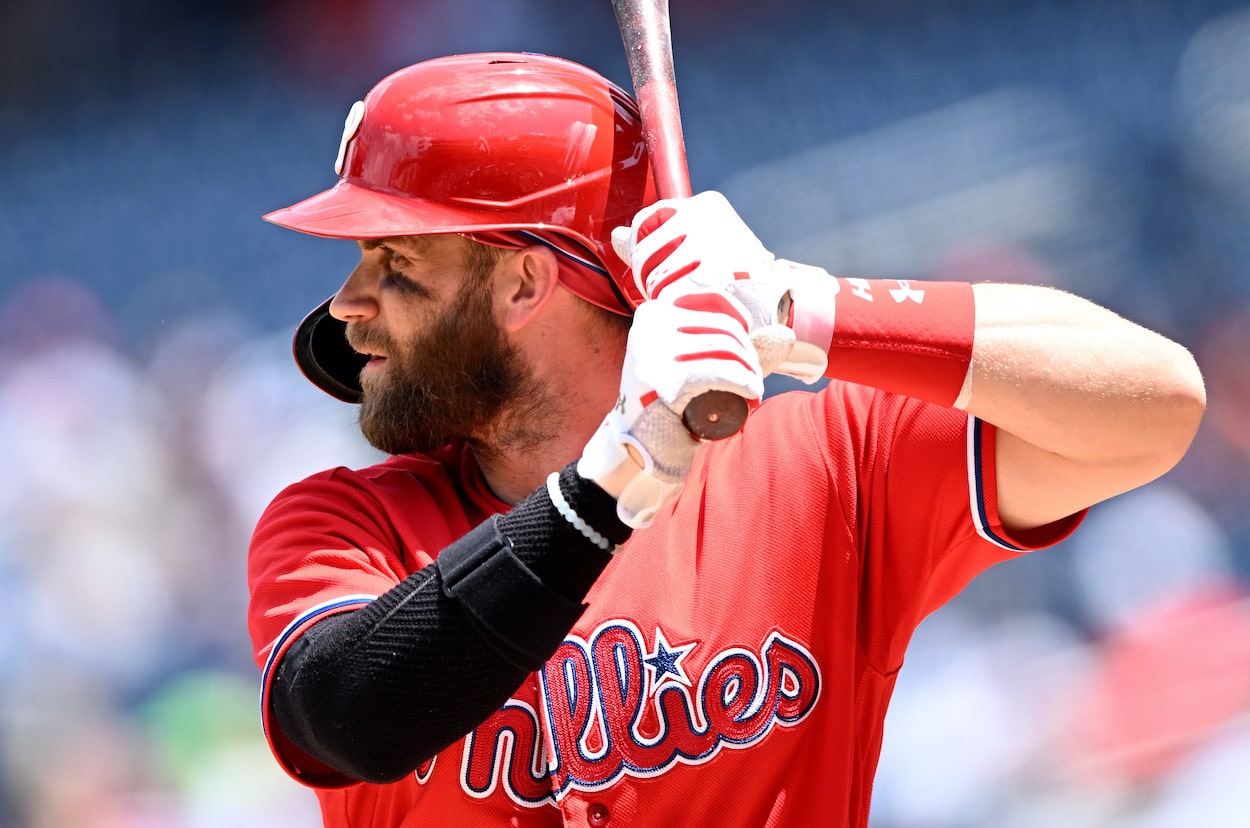 Bryce Harper Injury: When Will the Philadelphia Phillies Slugger Return to the Lineup?
Bryce Harper expects to return from his broken thumb before the playoffs.
It's been nearly two weeks since Bryce Harper took a 97-mph fastball to the thumb and immediately had to leave the game with what looked like a possible season-ending injury. The Philadelphia Phillies superstar underwent surgery to repair his fractured left thumb a few days later, but he's expected to be back in the lineup before the postseason starts.
So, when will Harper return from his thumb injury?
Bryce Harper had three pins inserted into his fractured left thumb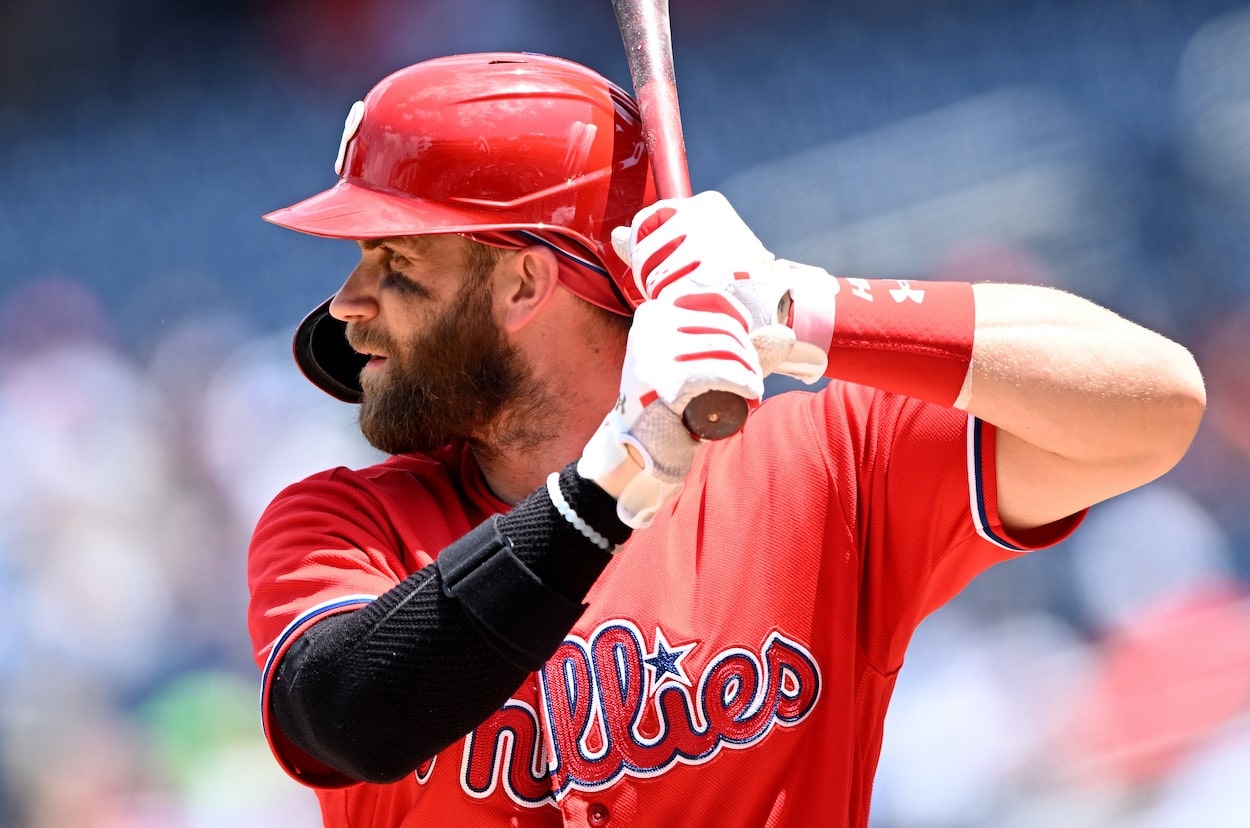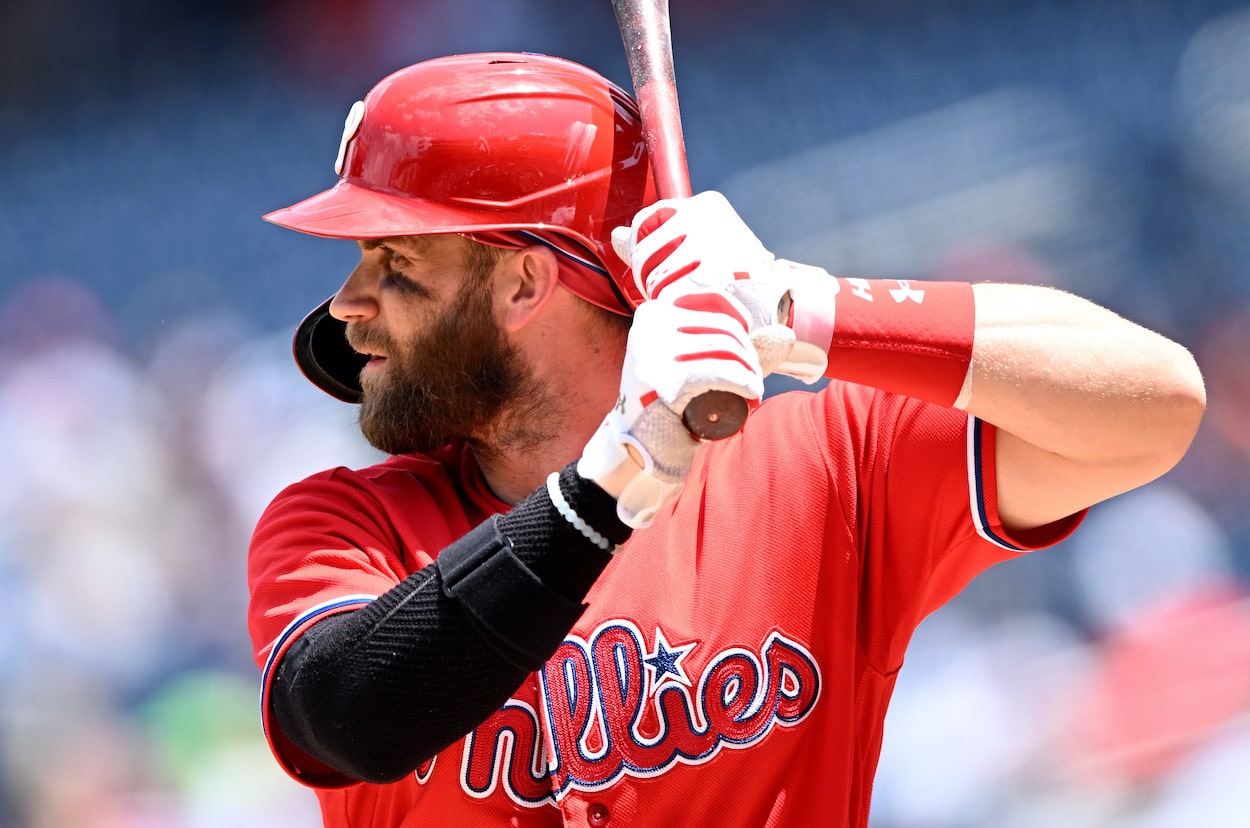 Harper fractured his left thumb on June 25 after getting hit by a Blake Snell fastball during a game against the San Diego Padres. The reigning NL MVP underwent surgery a few days later, and he revealed this week that three pins were inserted into his thumb to repair the fracture.
It will take some time for Harper's thumb to fully heal, but he's confident he'll be able to return to the lineup before the regular season comes to a close in early October.
But when? Not even Harper knows the answer to that.
When will Bryce Harper return from his thumb injury?
Harper spoke to the media this week and gave Phillies fans a chance to breathe a sigh of relief. He only needed four words to do so.
"Oh, I'll be back," Harper said.
Last week, Jim Salisbury of NBC Sports Philadelphia reported that Harper would be able to return in about six weeks, but the six-time All-Star isn't prepared to give out a timetable just yet.
"I'll be back when I need to, right?" he said. "I don't want to give anybody a timetable because I don't know. I don't want to say, 'Yeah, I'm going to be back here, be back here.' I don't think that's fair to you guys or fair to my teammates or anybody else. If I knew a specific date that I'd be back, I'd tell you. But I just don't think that's fair to anybody."
Harper is an extremely competitive player, so he's going to do everything in his power to return in time for a Phillies playoff push.
Like Sportscasting on Facebook. Follow us on Twitter @sportscasting19.