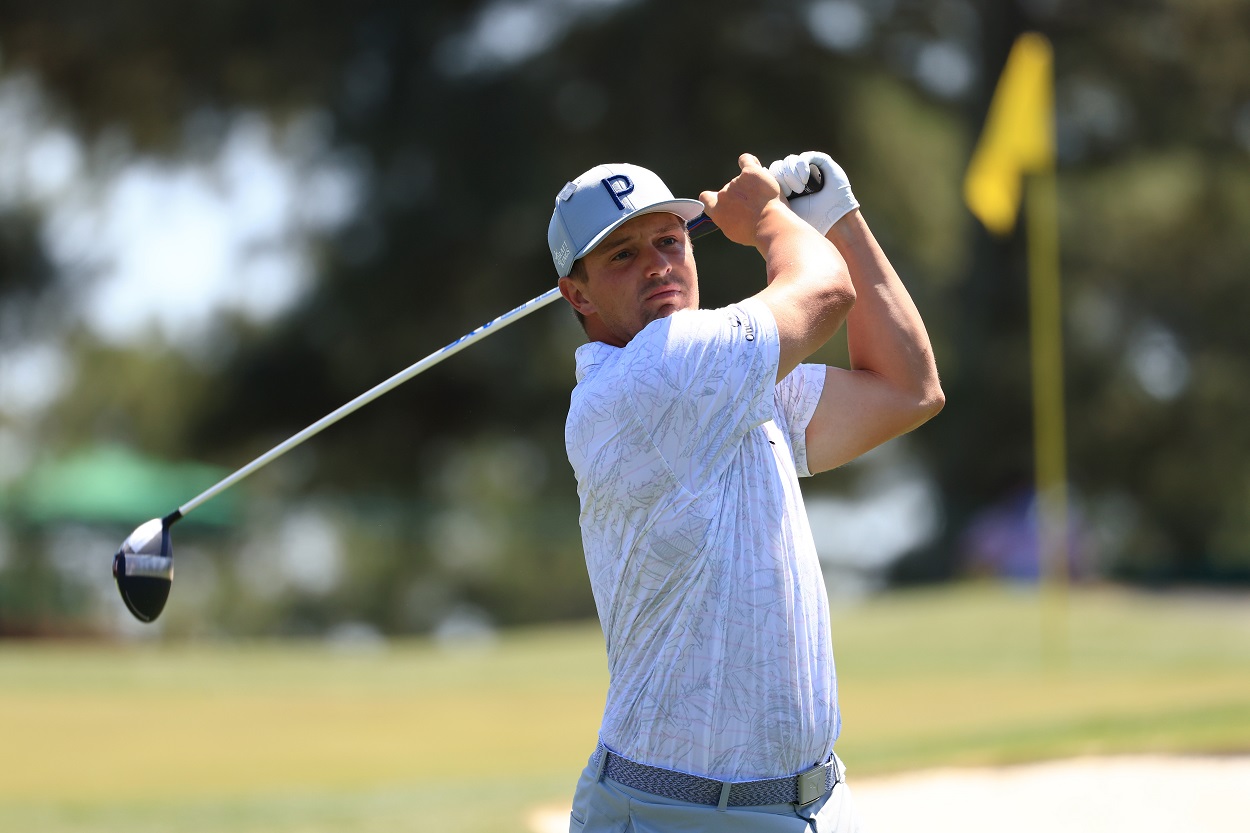 Bryson DeChambeau Is Armed With a Dangerous New Weapon Heading Into The Masters That's Been Three Years in the Making
Bryson DeChambeau is testing out a new weapon ahead of The Masters and it will likely be in his bag at Augusta National this week.
With the 2021 edition of The Masters on the horizon, Bryson DeChambeau will obviously be talked about at length…and that's full pun intended there. Despite the fact that the reigning U.S. Open champ hasn't had much success at The Masters, at least as a professional anyway, DeChambeau is still one of the favorites at Augusta National this week and it seems as if he'll have a new weapon in the bag when he begins his quest for a second major championship, a weapon that's apparently been three years in the making.
Bryson DeChambeau has never finished inside the top 20 at The Masters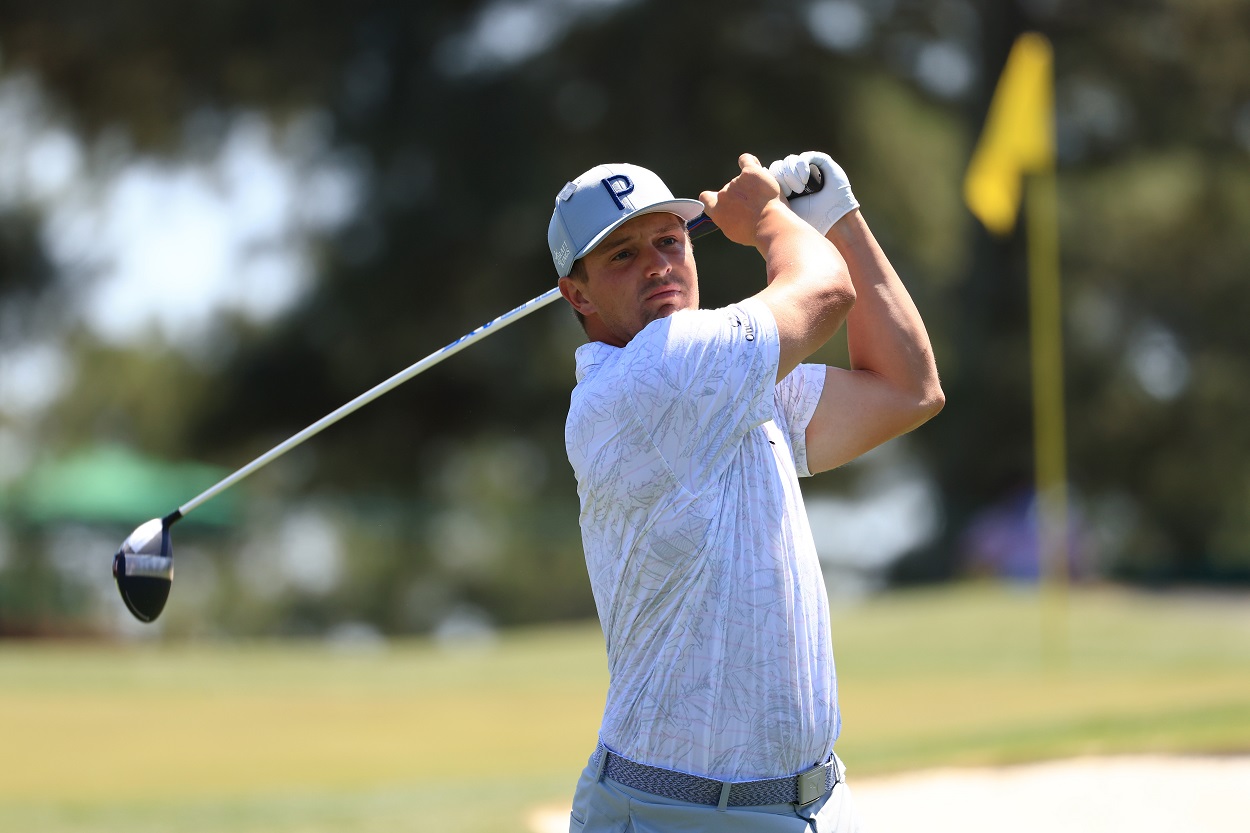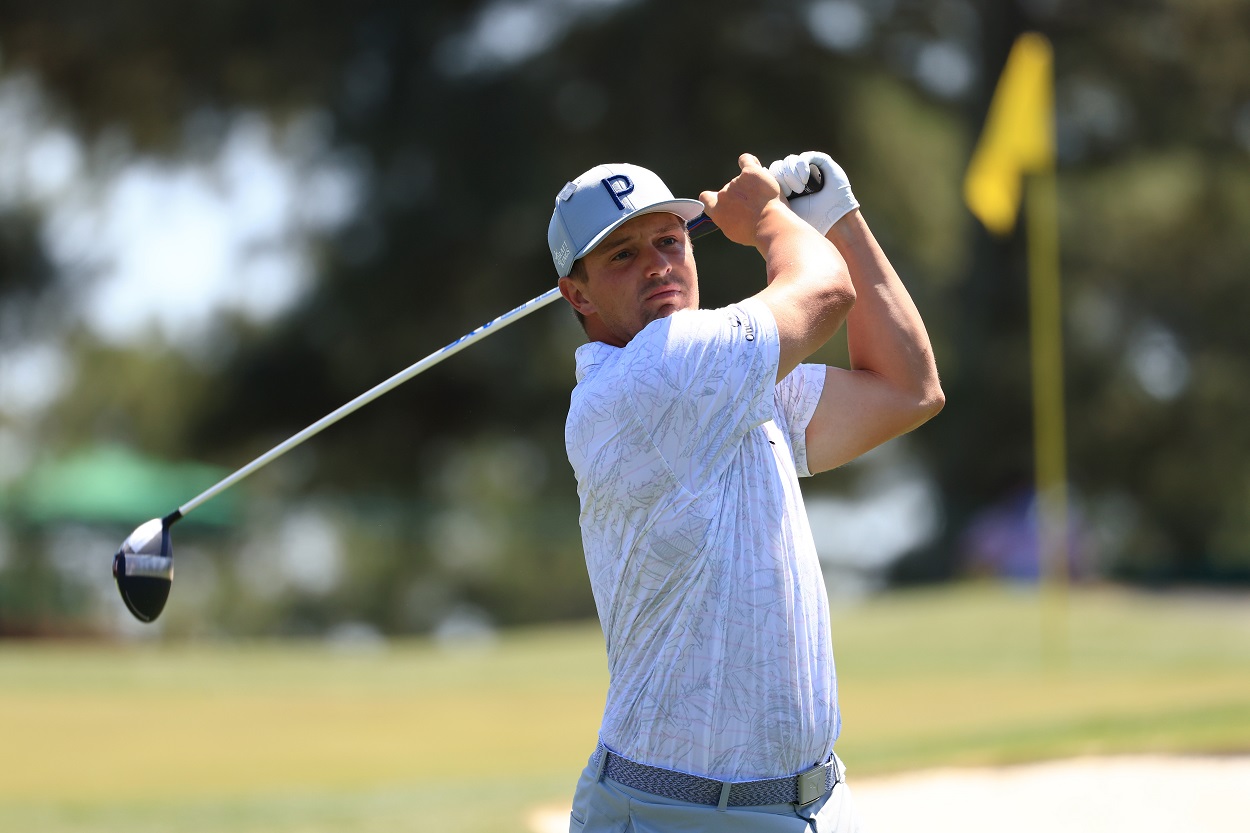 This will be Bryson DeChambeau's fifth start at The Masters, his fourth as a professional. As the reigning U.S. Amateur champion, DeChambeau made his debut at Augusta National in 2016 and performed well given how difficult the course was playing that week, tying for 21st to take low-amateur honors.
He made his pro debut at The Masters two years later and tied for 38th at 3-over, 18 shots behind winner Patrick Reed. In 2019, he finished under par for the first time, shooting 4-under for the week, but still only tied for 29th. And just this past November, DeChambeau came in as one of the big favorites following his U.S. Open victory but tied for 34th, finishing 18 shots behind Dustin Johnson.
He's still one of the favorites at Augusta National this week
Despite not having the greatest track record at Augusta National, Bryson DeChambeau still comes into the 2021 edition of The Masters as one of the co-favorites as both he and Dustin Johnson are listed at +950 to win.
While he certainly didn't play his best golf at the WGC-Match Play event a couple of weeks back, DeChambeau has finished in the top three in each of his last two stroke-play events. He earned his eighth PGA Tour win last month with a one-stroke victory over Lee Westwood at the Arnold Palmer Invitational at Bay Hill and followed it up with a T-3 finish at The Players Championship at TPC Sawgrass. So perhaps that's why he's listed as a co-favorite.
So about this new weapon.
Bryson DeChambeau is testing out a new driver ahead of The Masters that's been three years in the making
It's no secret that Bryson DeChambeau is always looking for an edge, especially off the tee. Sure, he already leads the PGA Tour in driving distance but we all know that's not enough for "The Scientist," don't we?
DeChambeau is constantly tinkering with his equipment and it seems as if he'll have a new weapon heading into The Masters as he's testing out a new prototype Cobra Radspeed driver, which was just added to the USGA's conforming list on Monday.
Apparently three years in the making, the new Cobra driver has just 5.5 degrees of loft and features significant modifications to the face, which is much thicker than the version you or I could buy at Dick's Sporting Goods. It's also designed to give DeChambeau more consistency when he hits it off the toe, which is bound to happen with swings of 200 miles per hour.
As the head is very light with the removable weights being taken out, lead tape was placed on the sole and crown to add a little extra weight. DeChambeau talked about his potential new weapon to Golf.com ahead of The Masters.
"It's just a different shape, for the most part, and the face is something I've been talking about for a long time — how we're designing the face for the speeds I'm producing and the shot shapes I want.

"Whether it helps me win the tournament or not, it's still a massive improvement off of everything that's been going on. It's been all-hands-on-deck at Cobra, and they worked super hard to get this ready for Augusta."

Bryson DeChambeau
He tested out his new toy on Sunday and then again on Monday evening following a practice round at Augusta National, which has most believing the new Cobra will be in his bag for the first round.
Bryson DeChambeau begins his latest quest to win The Masters on Thursday afternoon at 1:36 p.m. Eastern and will be playing alongside 2013 champ Adam Scott and two-time PGA Tour winner Max Homa.