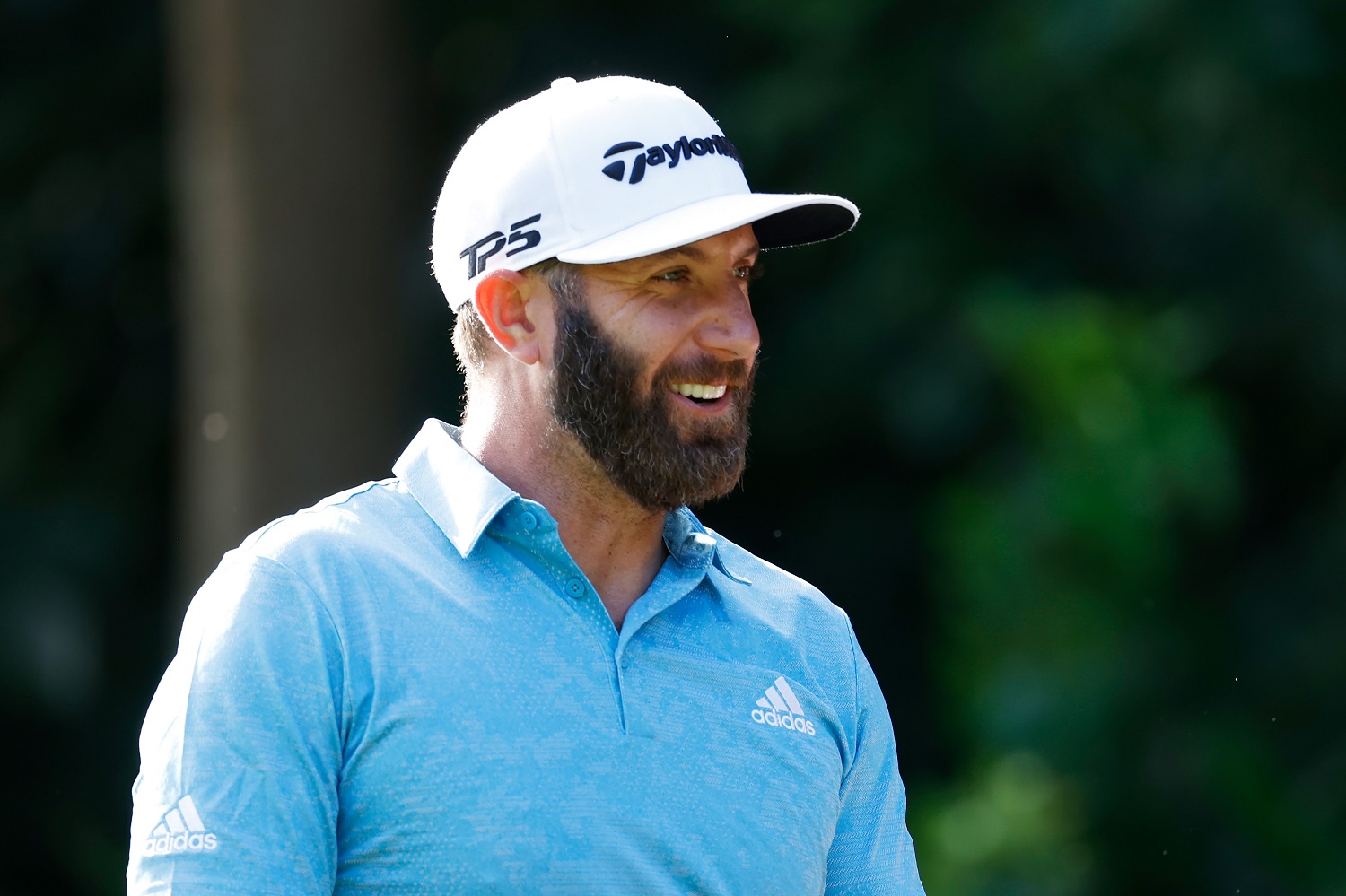 Dustin Johnson Once Played a 1,200-Yard Hole and the Result Was Right on Par With What You'd Expect
Dustin Johnson once combined two holes into one massive 1,200-yard hole and the result was about what you'd expect from the No. 1 player on the planet.
Given his record-breaking performance at The Masters this past November, combined with what he's been doing for years now, there's no question heading into 2021 that 24-time PGA Tour winner Dustin Johnson deserves to be the top-ranked player in the world. Johnson had a phenomenal 2020, including the aforementioned win at Augusta, and seems primed for another phenomenal year in 2021.
DJ is making his '21 debut this week at the Sentry Tournament of Champions at Kapalua, a tournament he's won twice before.
So with that in mind, we thought we'd go back a couple of years when Johnson decided to have some fun and combined two of the holes at the Plantation Course to create one 1,200-yard hole to play. And the result was pretty much exactly what you'd expect.
Dustin Johnson had an amazing 2020
Despite missing three months of the year (as everyone did) when the PGA Tour shut down due to COVID-19, Dustin Johnson still had one of the best years of his career in 2020. DJ teed it up in 18 tournaments last year, missed out on the weekend just three times, which includes his withdrawal at the 3M Open when he walked off the course during the first round with a back injury. So he really only missed two cuts.
In the 15 tournaments in which he did finish, Johnson had three victories and finished outside the top 10 just four times. In his final seven tournaments, he finished outside the top three only once and that was a tie for sixth at the U.S. Open. He tied for second at the PGA Championship, won The Masters, and only has to wait just a few more months to defend that title at Augusta. Dustin Johnson is primed for another great year and that all begins this week.
DJ is the favorite at the Sentry Tournament of Champions
Given the fact that he's won at least one PGA Tour event in every single season of his career thus far, Dustin Johnson is certainly no stranger to the annual Tournament of Champions at the Plantation Course at Kapalua, a tournament designated only for those who recorded a win the previous year.
Johnson won this tournament in 2013 by four strokes and then again in 2018 when he dusted the rest of the field by shooting 24-under for an eight-stroke romp. So it shouldn't be a surprise that the No. 1 player in the world is the favorite this week in a field that also includes Justin Thomas, who won the event a year ago, 2018 winner Xander Schauffele, world No. 2 Jon Rahm, and reigning U.S. Open champ Bryson DeChambeau.
DJ will tee it up alongside Thomas in the final group of the day when play gets underway on Thursday.
Dustin Johnson once turned two holes at Kapalua into one 1,200-yard hole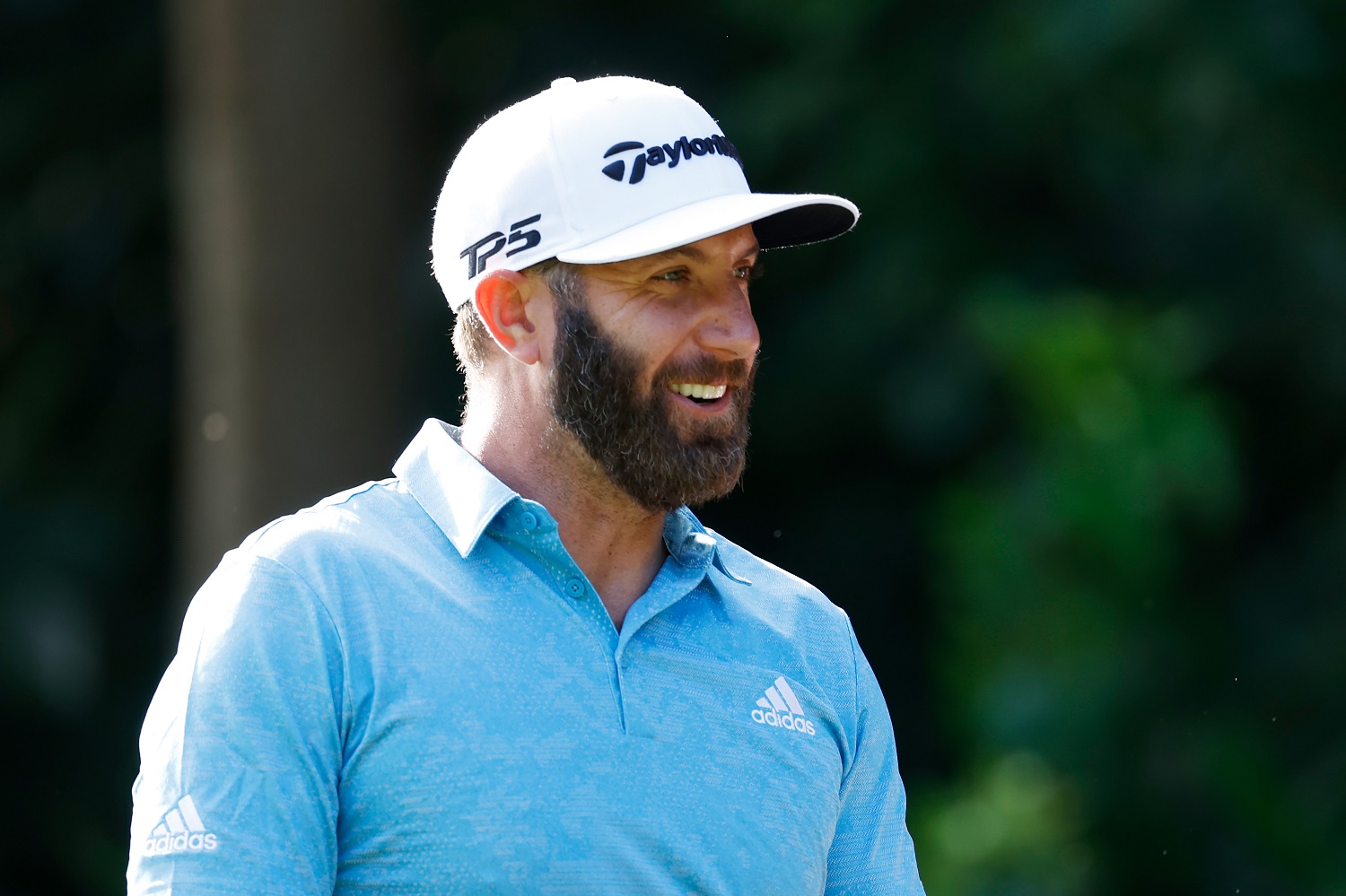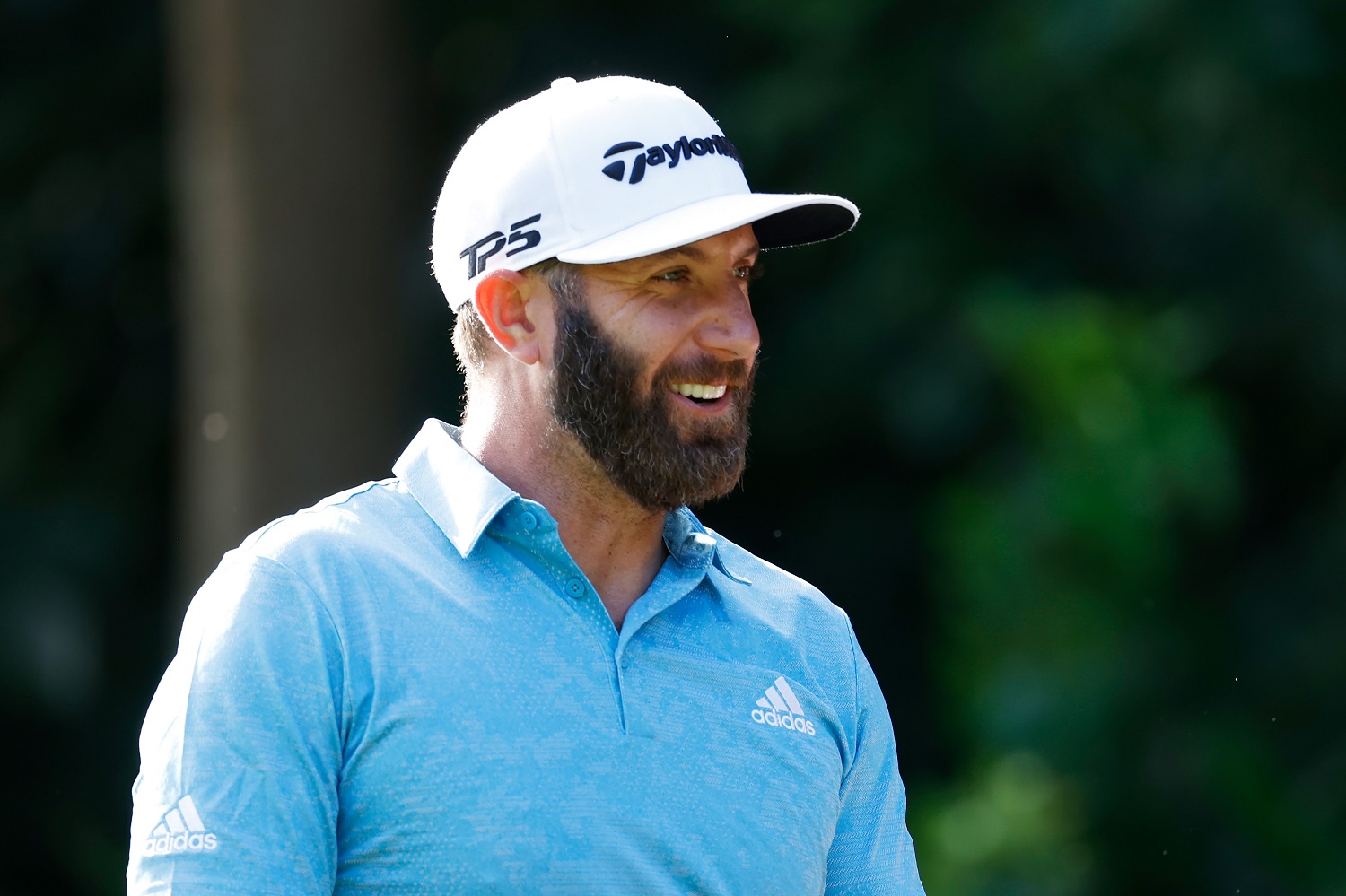 Two years ago at this same tournament, Dustin Johnson decided to have a little fun at Kapalua by combining the 18th hole and the 1st hole into one giant hole. Apparently, just playing one hole at a time was no longer a challenge. So what he did was tee off at the 18th and finish up on the green at the 1st.
Now, the video you'll see below says that he played a hole that was 1,100 yards long. However, we've got it closer to 1,200 as the par-5 18th is listed at 677 yards while the par-4 1st is 520 yards, which gives you 1,197. Either way, what he did was quite impressive. Take a look.
Yep, Dustin Johnson made a six and was just about two inches away from making a five on a hole that's close to 1,200 yards, which he said would be a par-7 or par-8 on a normal day and a par-10 into the wind. So he essentially did what he's been doing for years. Easy eagle or easy birdie.