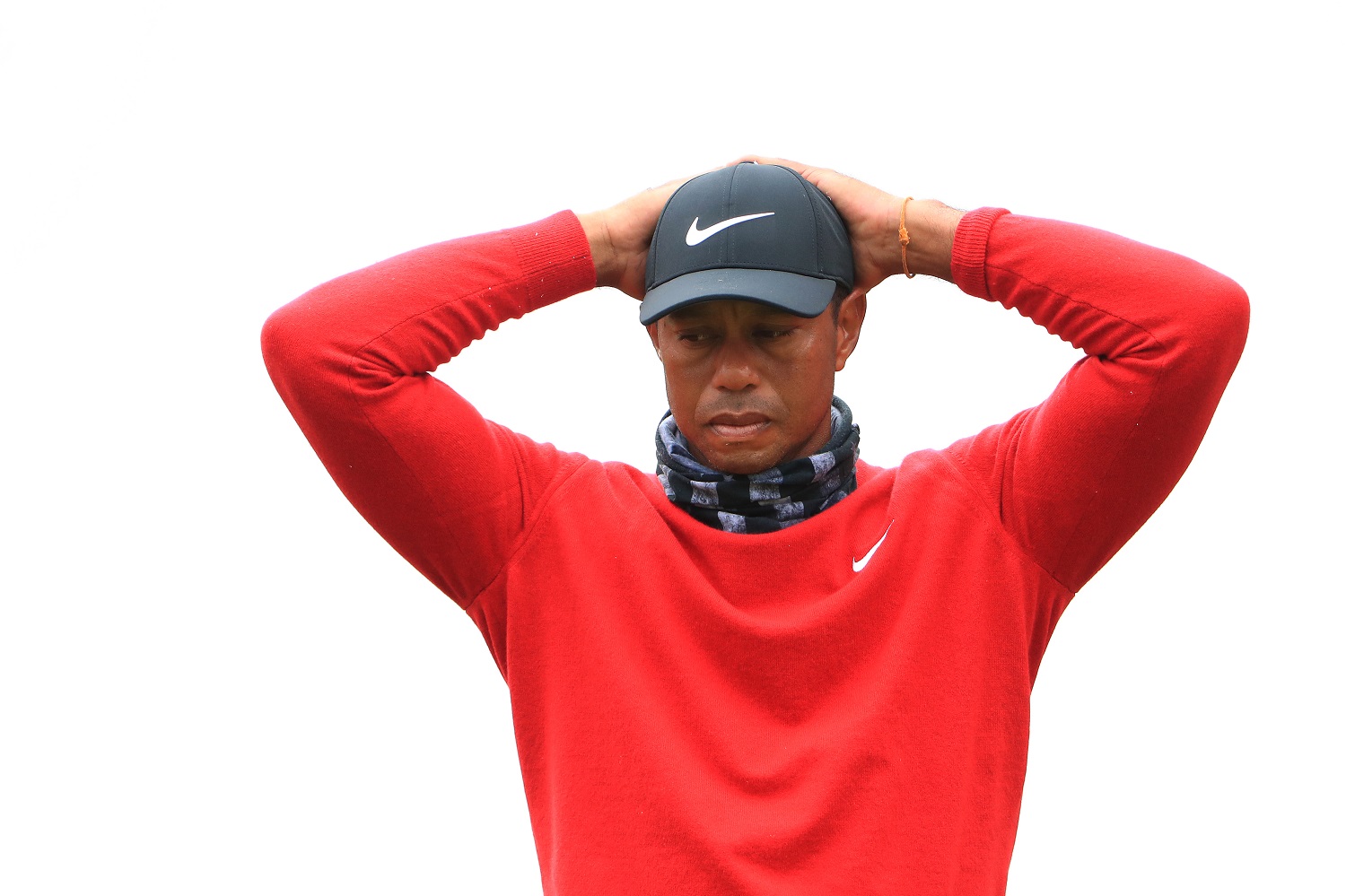 The PGA Championship Proved That Golf Doesn't Need Tiger Woods Anymore
The 2020 PGA Championship was the epitome of great golf and proved that the game doesn't have to rely on Tiger Woods anymore.
Tiger Woods is one of the top two greatest golfers in history. There's no denying that whatsoever. Some might go with Jack Nicklaus and there's obviously a great case for that but that's not what we're doing here today. No, today is about how Tiger played himself out of the PGA Championship and how it didn't matter one single bit.
Woods was never in contention over the weekend and golf fans got a thrilling finish, one of the best in recent memory, as 23-year-old Collin Morikawa fought off a number of the world's top players down the stretch at TPC Harding Park to win the first of what most think will be numerous major championships.
The PGA Championship was simply the latest in a number of dramatic tournaments that have taken place since the restart of the season. Just about every event has come down to the wire and not one of them has involved Tiger Woods, who has obviously played only the Memorial and the PGA and finished well back in both.
What happened at Harding Park was a sign, a sign that too many people have been ignoring and not just since the restart: Golf doesn't need Tiger Woods anymore.
Tiger Woods putted himself out of contention at the PGA Championship on Friday and Saturday
Following a first-round 68 that included five birdies and three bogeys, Tiger Woods entered his second round at the PGA Championship just three shots off the lead. Armed with a longer putter that helps his lingering back issues, Woods then played himself right out of the tournament on Friday. On a day where plenty of birdies were available, Tiger simply couldn't capitalize and only made two, one on the easy par-5 10th and another on the 16th, the shortest par-4 on the course.
After making 115 feet worth of putts in the opening round, his total dwindled to just 48 on Friday. His iron play was stellar and he gave himself plenty of chances but he just couldn't drop anything. And those amazing par saves that we got used to seeing from him in his prime weren't dropping either. By the time the second round was over, he'd shot a 2-over round of 72, leaving him at even par and eight shots out of the lead.
Tiger Woods' putting woes continued into the third round, where he again shot 72, and any chance of him making a dramatic run up the leaderboard went away very early on Saturday. Woods played his best round of the week on Sunday, making five birdies against just two bogeys to close with a 67, earning him a T-37 finish at 1-under, 12 shots behind winner Collin Morikawa, who put on an absolute show in the final round.
The final round was incredible
Seriously, how good was that final round at the PGA Championship? Tiger Woods was just finishing up his fourth round when the final groups were teeing off and just about every single one of those final groups put on a show.
Big names, veterans, and young guns were all in the mix on Sunday and seven, yes, seven players shared the lead at one point on the back nine before 23-year-old phenom Collin Morikawa ran away from the pack. After hitting one of his poorest iron shots of the week at the 14th, he chipped in to break out of the logjam at 10-under and then slammed the door on the field with the amazing drive on the 16th, which he turned into an eagle.
Morikawa finished two shots ahead of Paul Casey and Dustin Johnson for his third victory, an incredible feat given the fact he just turned pro last summer and now has more wins than missed cuts.
It's fun when he's around but golf doesn't need Tiger Woods anymore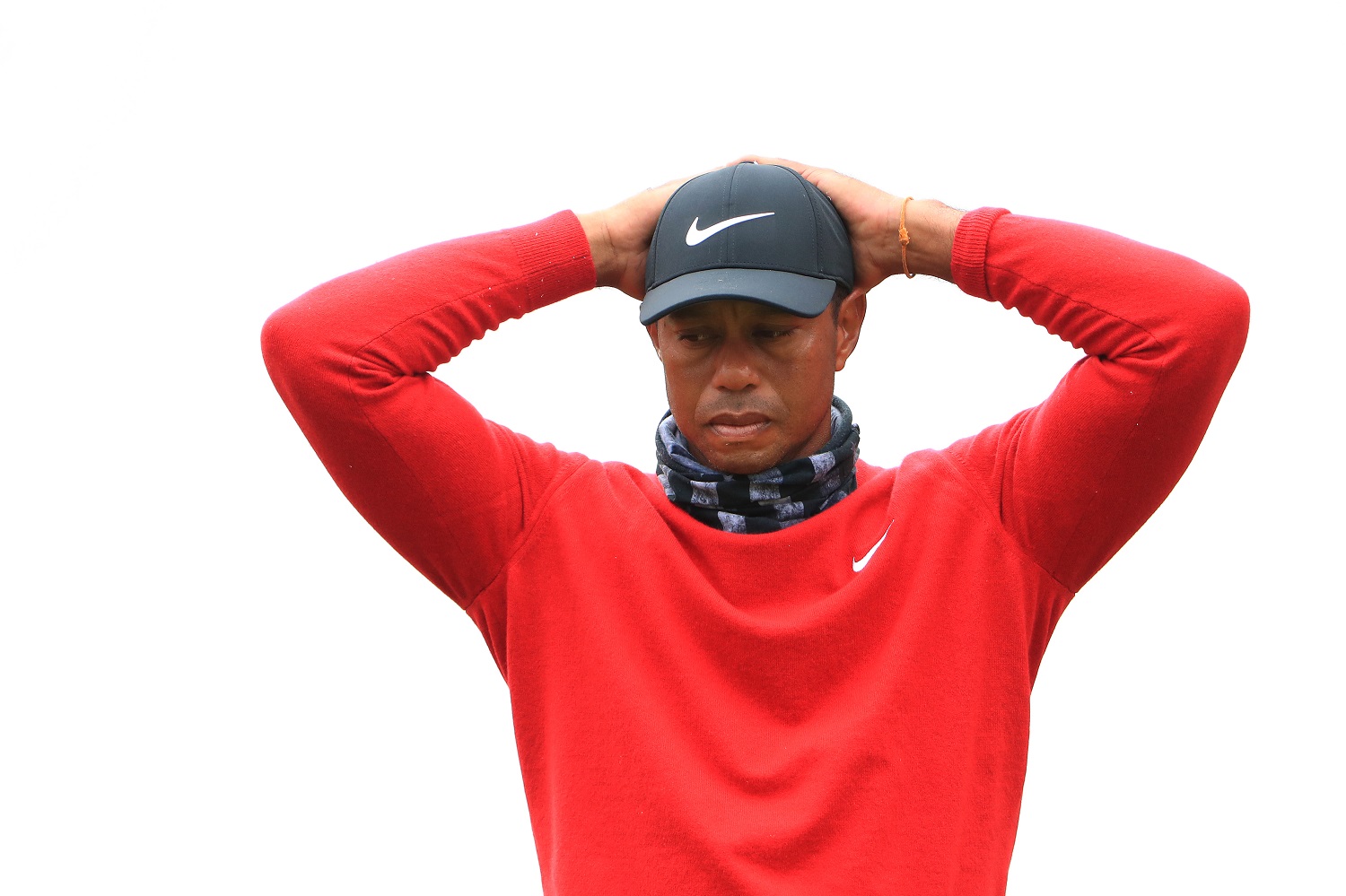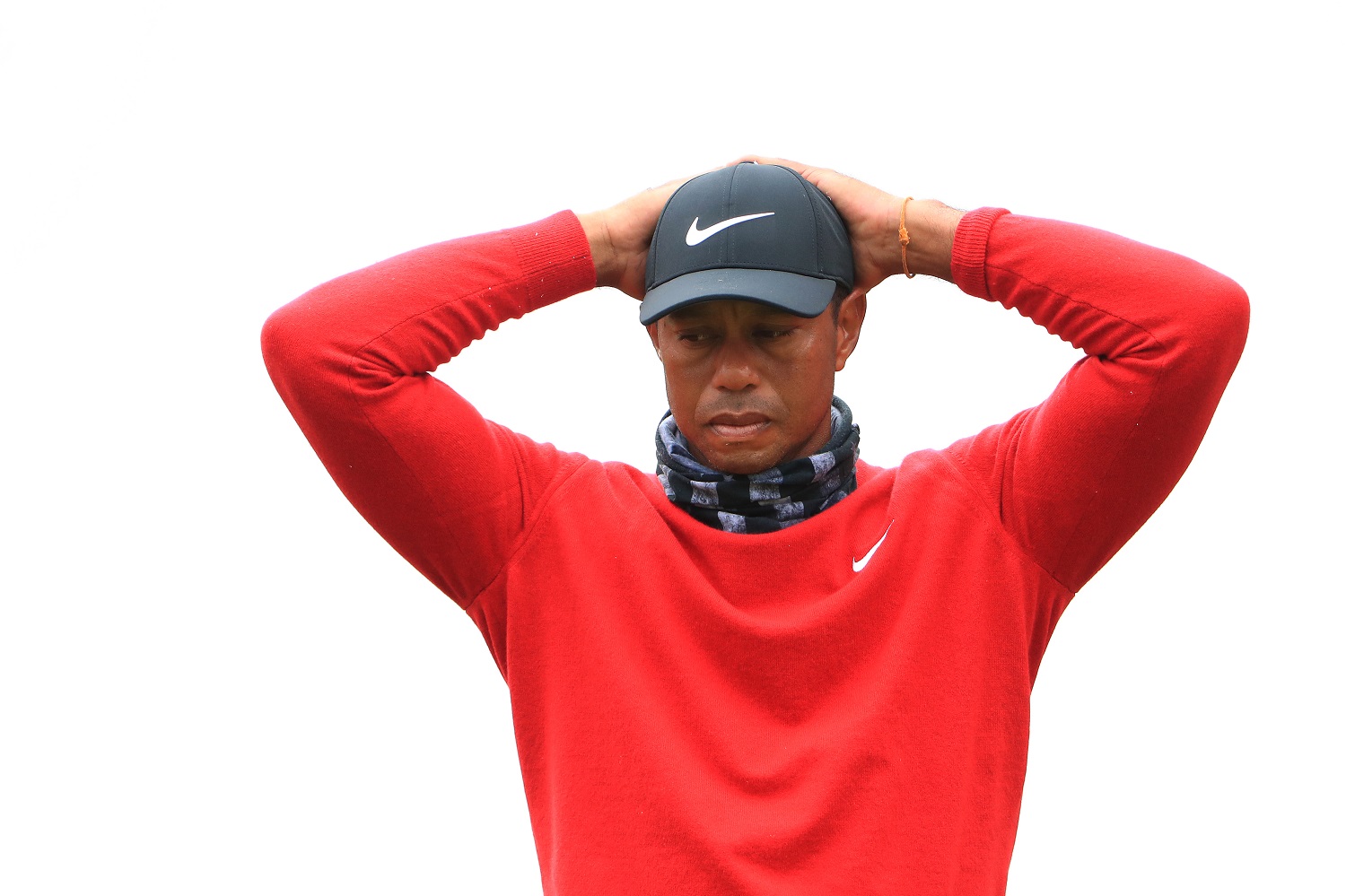 So here's the deal. What happened on Sunday at the PGA Championship was not a passing of the torch from Tiger Woods to Collin Morikawa and shouldn't be seen as such. While many are comparing the two, this shouldn't be compared to how Jack Nicklaus passed it to Tiger in 2000. Remember Jack sitting by the ocean at the U.S. Open or playing alongside Tiger at the PGA? So good.
By that point, Nicklaus was 60 years old and was no longer a real threat in tournaments, minus that incredible showing at Augusta in '98. He was more of a symbolic figure and that's not the case with Tiger right now. And while he's been impressive, Morikawa isn't Tiger Woods.
While certainly not in his prime, Woods is still ranked No. 16 in the world and can still compete when he's healthy and playing well. We saw that last year at The Masters and it was great. But he already missed a ton of time this year, even before COVID-19 shut the golf world down, and his back has to be a discussion every single time he tees it up and that's not good.
But here's the thing that most people don't want to talk about. Golf doesn't need Tiger Woods anymore. Yes, there was a period of time when his presence was absolutely necessary for the game. But that's just not the case anymore and it's been that way for longer than people care to admit. When he was forced to sit out the better part of two years, the game did just fine.
Rory McIlroy was already a star and more young guns like Jordan Spieth, Jason Day, Justin Thomas, and Brooks Koepka emerged. Since Tiger returned in 2018, guys like Tony Finau, Tommy Fleetwood, Jon Rahm, Cameron Champ, Bryson DeChambeau, Collin Morikawa, and many others have also spent plenty of time in the spotlight. And that's not even mentioning the veterans like Dustin Johnson, Webb Simpson, and Justin Rose that can still light it up and have plenty of good years ahead of them. But can we really say that about Tiger Woods?
The fact of the matter is that Woods' back isn't likely to hold up for as lone he'd like it to. The probability of him being out there competing with these guys at 50, like Phil Mickelson is doing right now, is very low and that's okay. That's what this PGA Championship proved. If Tiger Woods announced tomorrow that he was having another back surgery and had to retire for good, it would be okay. Would the game miss him? Well, of course it would. Any tournament in which Tiger tees it up does have that little something extra because of who he is. But those appearances are just few and far between these days. The golf world needs to get used to the fact that he's simply not going to play as much as we might want him to.
If he has a couple of years left in him, that's great. Everybody wants to see him get PGA Tour win No. 83 or make one more run at Jack's 18 majors. But if he doesn't, we should love the fact that we've gotten to see him do so many amazing things over the years. Every athlete has to quit at some point. Michael Jordan did it. Wayne Gretzky did it. Jack Nicklaus did it. And their respective sports moved on, just as they do when anyone leaves.
That day will come for Tiger Woods. And when it does, he can flash that billion-dollar smile knowing that the stars he helped create will continue to grow this wonderful game called golf when he's gone.