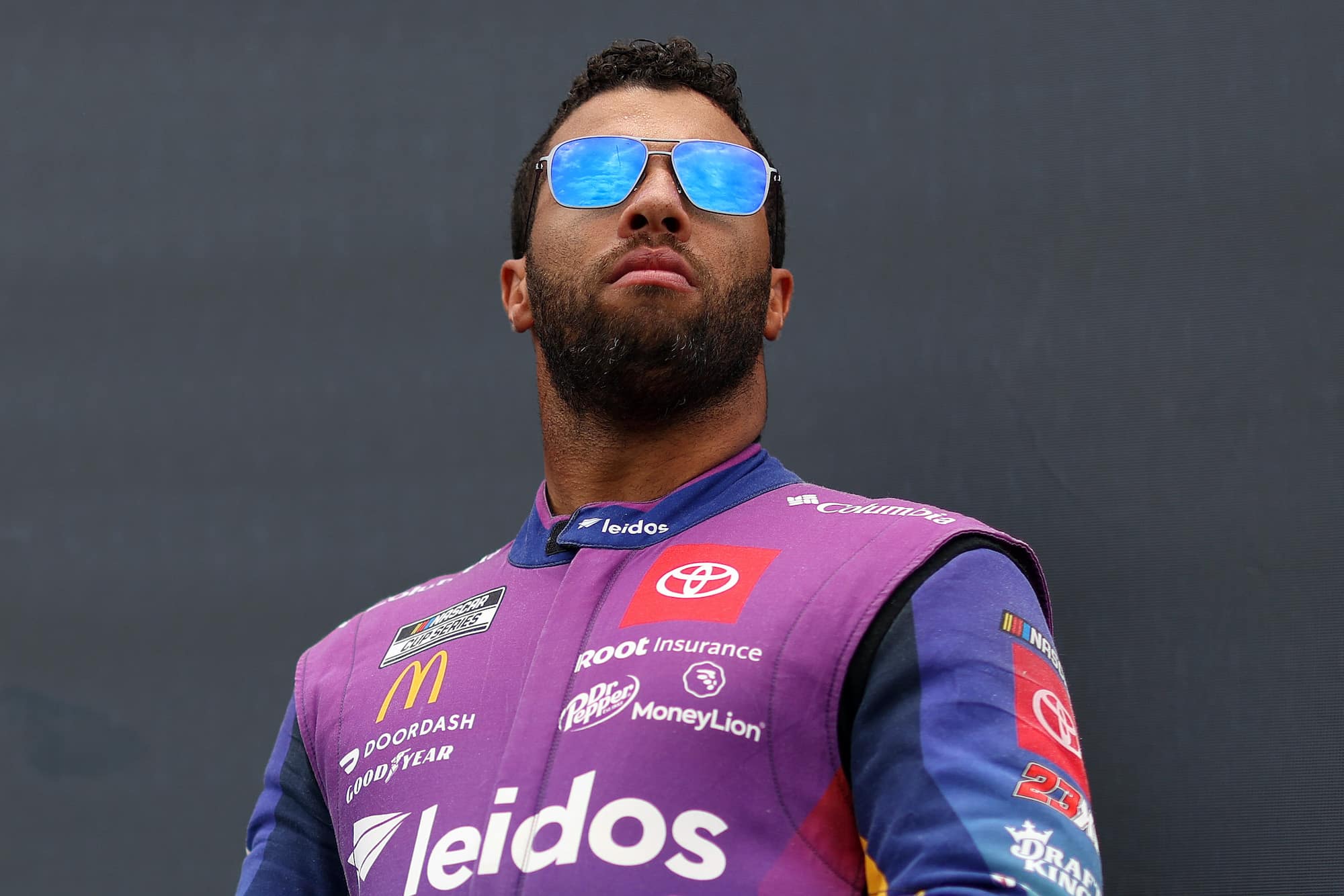 Bubba Wallace Will Get Viciously Booed at Martinsville This Weekend and His Response Will Be …
Bubba Wallace knows he's going to get viciously booed this weekend at Martinsville. Here's what fans might expect in response from him.
Bubba Wallace will one day look back on his career, and the 2022 Cup Series season will be one he remembers with fondness. It was the season, as 23XI Racing co-owner Denny Hamlin recently said, when he became a consistent contender to win races. 
But it wasn't all good. Wallace's on-track incident and infield altercation with Kyle Larson at Las Vegas was undoubtedly a massive stain on his year. Now, just days removed from that ugly moment, the 29-year-old still has an opportunity to turn lemons into lemonade. And it starts this weekend at Martinsville. 
Bubba Wallace regularly booed before Kyle Larson incident
Unlike stick-and-ball sports, NASCAR fans know the only real chance during a race to get a driver's attention is during driver introductions. Supporters heartily cheer their favorite drivers. The most popular driver, Chase Elliott, hears a lot of those.
That quiet time before the roar of the engines is also the prime opportunity for fans to voice their displeasure with certain drivers that they don't like. For years, Kyle Busch has regularly been on the receiving end of a cascade of boos. Wallace arrived to the boo party more recently.
Without fail, before every race, those two hear from the crowd the most. To his credit, Busch has embraced the haters and, on occasion, even delivered a message on the microphone that encourages the boos and converts them from a negative to a positive.
Wallace will get viciously booed at Martinsville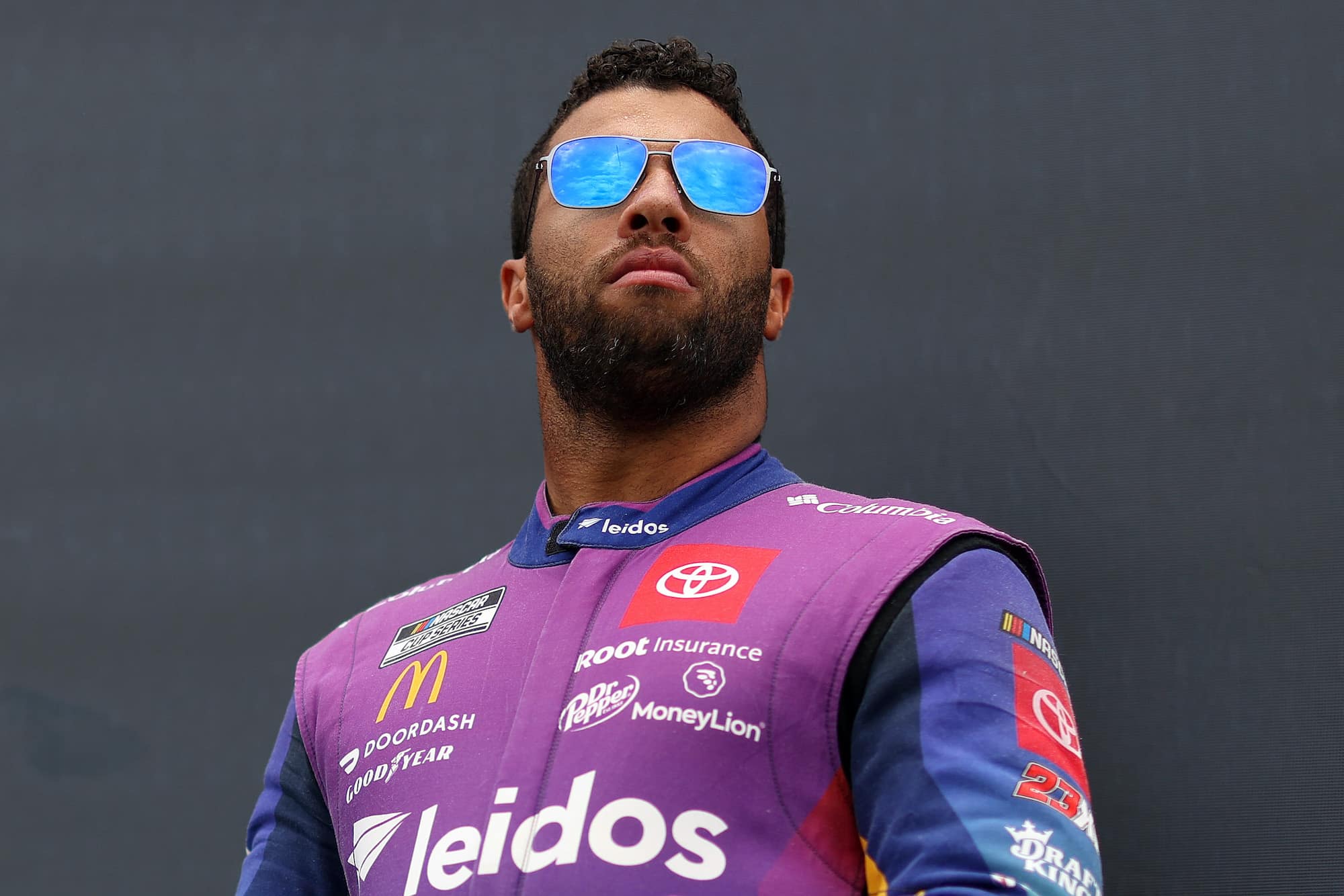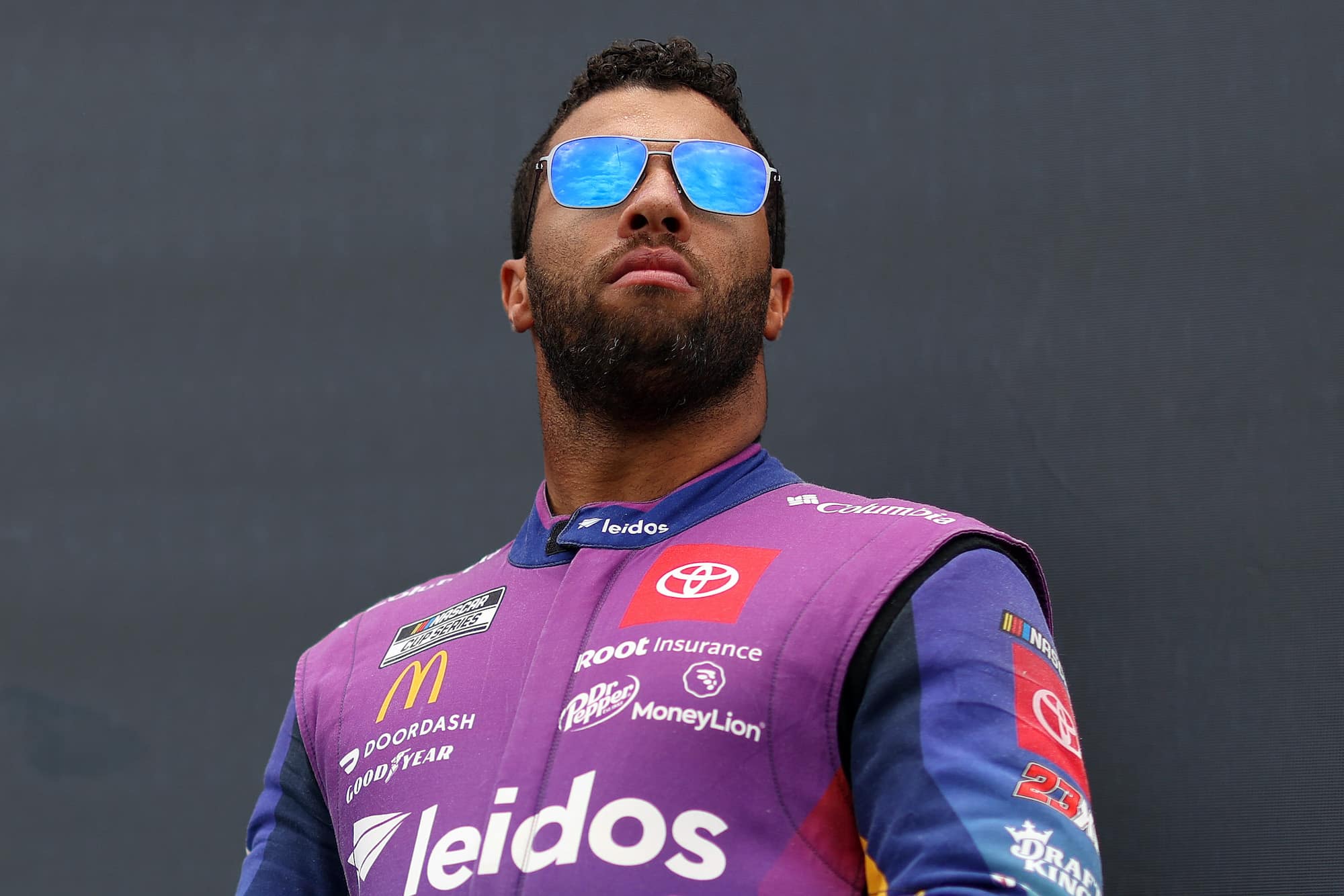 After last week's on-track incident at Las Vegas and before Bubba Wallace shoved Kyle Larson the first of several times, he was already hearing it from the crowd as he made his walk down the track toward the No. 5 car. The moment the 23XI Racing driver made his initial lunge and pushed Larson felt like the fans had been given a microphone, and the boos exponentially increased. 
This coming weekend during driver intros at Martinsville, it's going to be the same thing, but worse. Much, much worse. Wallace knows this. Everyone knows this. 
When it happens, he may choose to wear his headphones and completely drown out the sound of the haters. That will suffice. But he also could take a page out of Busch's book and embrace the hostility. Flip the script. 
One guaranteed way to quiet the boos
Interestingly, just last month at Kansas, when Wallace won his second Cup race, he provided a glimpse of what fans might expect this weekend at Martinsville. Moments after exiting his car and the television camera just feet away, he looked directly into it and put his index finger over his lips, telling his doubters to be quiet.
Wallace might do the same this week in Virginia, or he might encourage the boos when he walks out onto the stage like Busch. However, if he truly wants to silence his critics, Joey Logano summed up the best way to do it earlier this year during an appearance on SiriusXM NASCAR Radio.
"There's not much better than winning a race in front of the people that hate you," he said. "Because it's like the biggest middle finger you can throw right back at them. It just pisses them off even more. I love it." 
A victory at Martinsville for Wallace would have the same effect. But driver intros the following week at Phoenix will be the same. And next year. In other words, wins will work temporarily, but accepting that he is going to be vilified by a certain group of fans going forward no matter what he says or does and embracing his role as a villain is his best course of action moving forward.
Have thoughts on this topic? Keep the conversation rolling in our comments section below.