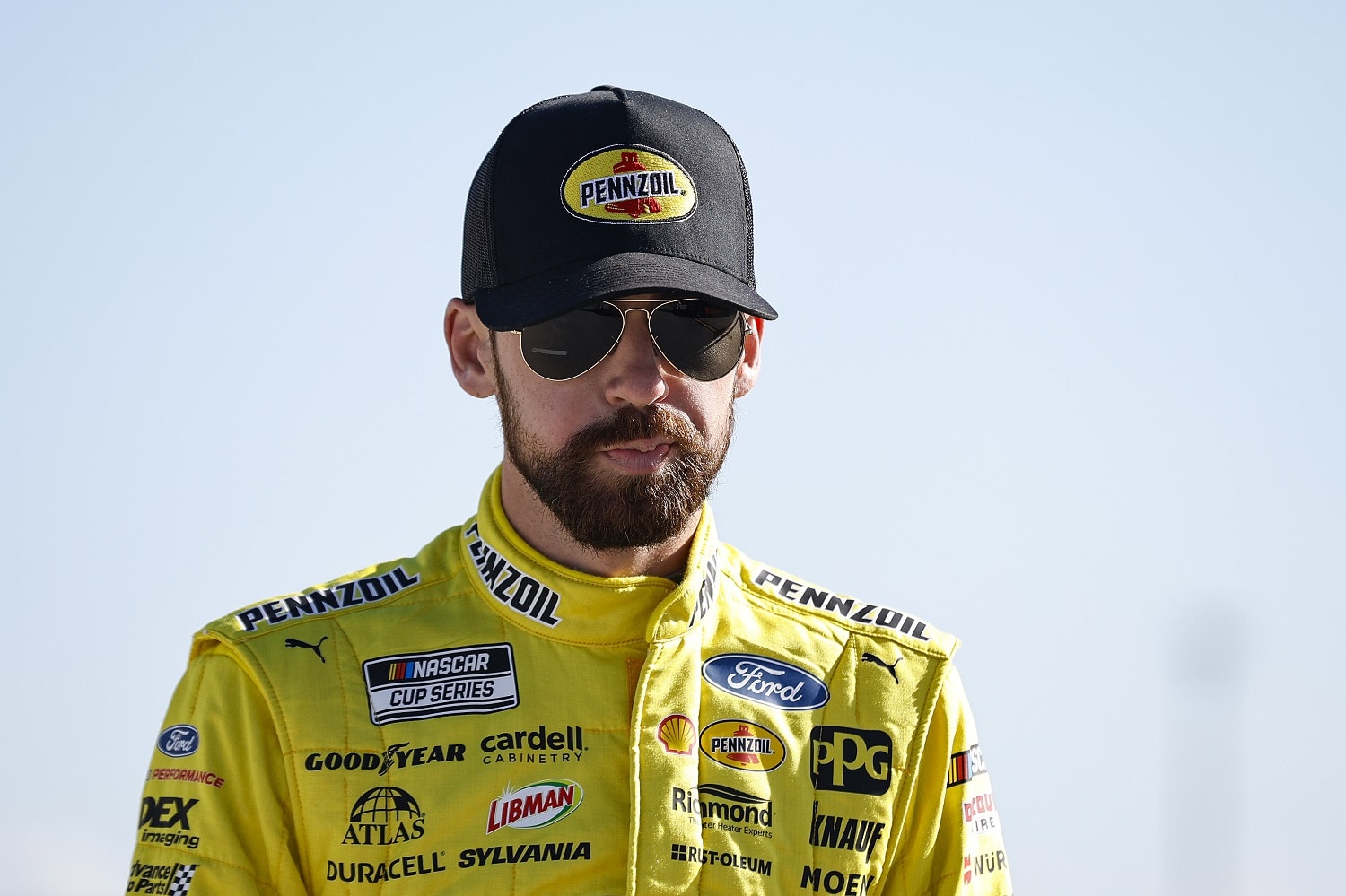 Ryan Blaney Faces a Tall Martinsville Task: 'Hopefully the Driver Doesn't Cost Us Anything'
Ryan Blaney has put himself in a deep hole ahead of Martinsville with two bad results in a row.
Ryan Blaney caught lightning in a bottle late last season. Now, he can't catch a break at a time when he needs it most. The driver of the No. 12 Ford put together a sneaky good year to earn a spot in the NASCAR Cup Series playoffs, but he's managed to undo a season's worth of hard work in the span of just eight days.
His playoff future is in the balance next weekend, and Blaney is doubting himself.
"Just go try to win Martinsville. That's all we can do," he told NBC Sports immediately after a dismal result at Homestead-Miami. "Go try to run up front and have a good day, and that's all we can ask for, just try to stay in the game and hopefully the driver doesn't cost us anything."
Martin Truex Jr.'s pit stop wasn't the only 180-degree turn Sunday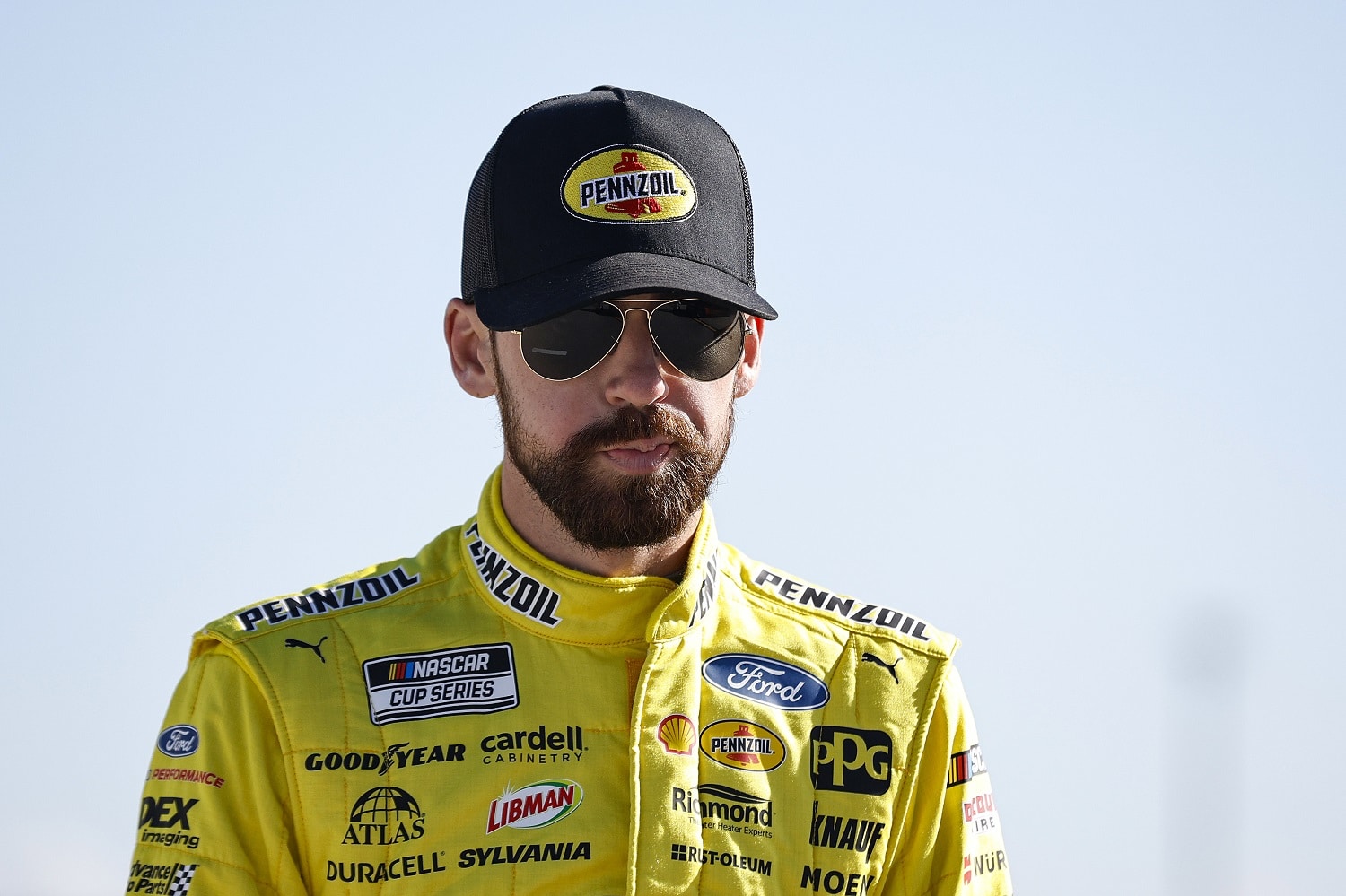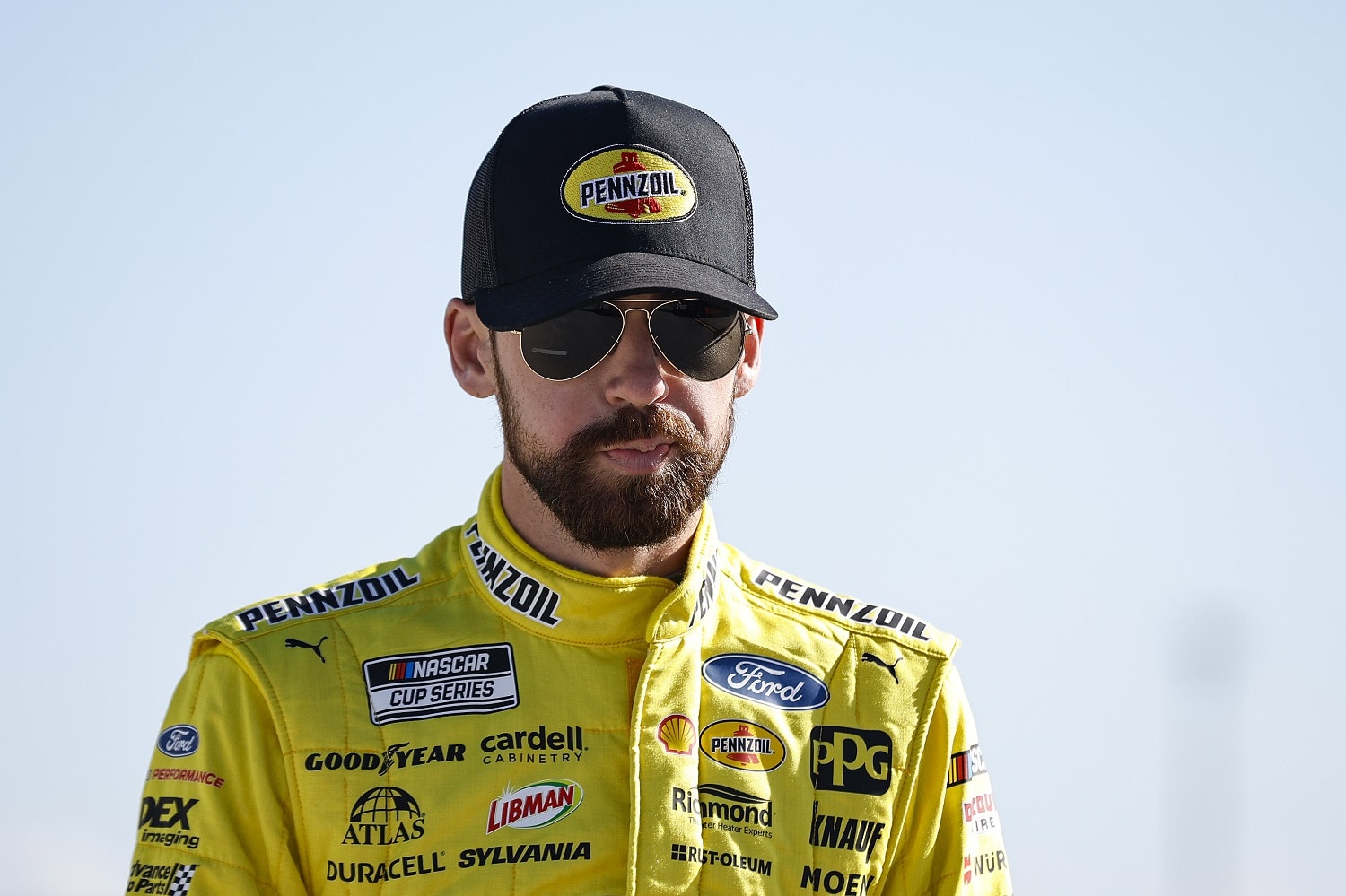 Twenty-sixth place at the Charlotte Roval was a bit harrowing, but it was still enough to get Ryan Blaney through to the round of eight in the NASCAR Cup Series playoffs. It was also a continuation of a steady season for the 28-year-old from High Point, North Carolina.
Blaney hasn't won this season, but he has logged 10 finishes in the top five and another five in the top 10. The numbers aren't sexy in a year in which everyone except Tom, Dick, and Harry visited Victory Lane, but Blaney remains alive in the bid to get to the Championship 4.
The last two weeks have been a disaster, however, and Sunday at Homestead-Miami was especially awful. While Martin Truex Jr. went spinning out of control after a nudge from Kyle Larson in a pit stop that may have cost him a victory, Blaney lost whatever shot he had at controlling his own destiny next week at Martinsville by spinning his wheels.
He's going to begin Sunday 18 points behind William Byron, who has a tenuous grip on the final Championship 4 berth. Should someone below the cut line other than Blaney win, then he'll have 24 points to make up.
Two straight big setbacks for Ryan Blaney
It didn't have to be this way for Ryan Blaney. He could have done a lot better than 17th place (next-to-last among playoff drivers) on Sunday at Homestead-Miami, especially after earning nine points over the first two stages and showing good speed throughout.
Blaney pitted under green on Lap 211 of the scheduled 267 but went spinning after downshifting on the exit from pit road to bring out the caution flag. The ensuing sequence allowed Martin Truex Jr. to take the lead from Kyle Larson, but Blaney's status was more consequential. He went from a top-five run to an also-ran and didn't have enough time left to overcome the mistake.
"Downshifted like a complete moron," he said. "It's just disappointing, mainly to myself the last two weeks."
A week earlier at Las Vegas Motor Speedway, Blaney was running second on Lap 229 of 267 when his Mustang got loose and tagged the outside wall. He spun through the field without causing collateral damage, but he also hit the inside wall. He was still running at the end, but seven laps spent on repairs saddled Blaney with a 28th-place finish.
This year hasn't played out like Ryan Blaney's breakthrough season until now
Hopes were high for the Team Penske No. 12 team when the season began. Ryan Blaney was coming off a three-win season, a big step up from one victory per year from 2017-20.
In fact, Blaney won back-to-back at Michigan International and Daytona to close out the 2021 regular season and open the playoffs as the No. 2 seed. After 22nd place at Darlington, he placed in the top 10 the next three times out. He remained in the hunt until a crash at Kansas saddled Blaney with a 34th-place finish, and the driver couldn't dig himself out of that hole the following week at Martinsville.
Now, winless in his last 44 outings, he goes back to the 0.526-mile Virginia track facing a nearly identical scenario.
Got a question or observation about racing? Sportscasting's John Moriello does a mailbag column each Friday. Write to him at [email protected].
Have thoughts on this topic? Keep the conversation rolling in our comments section below.