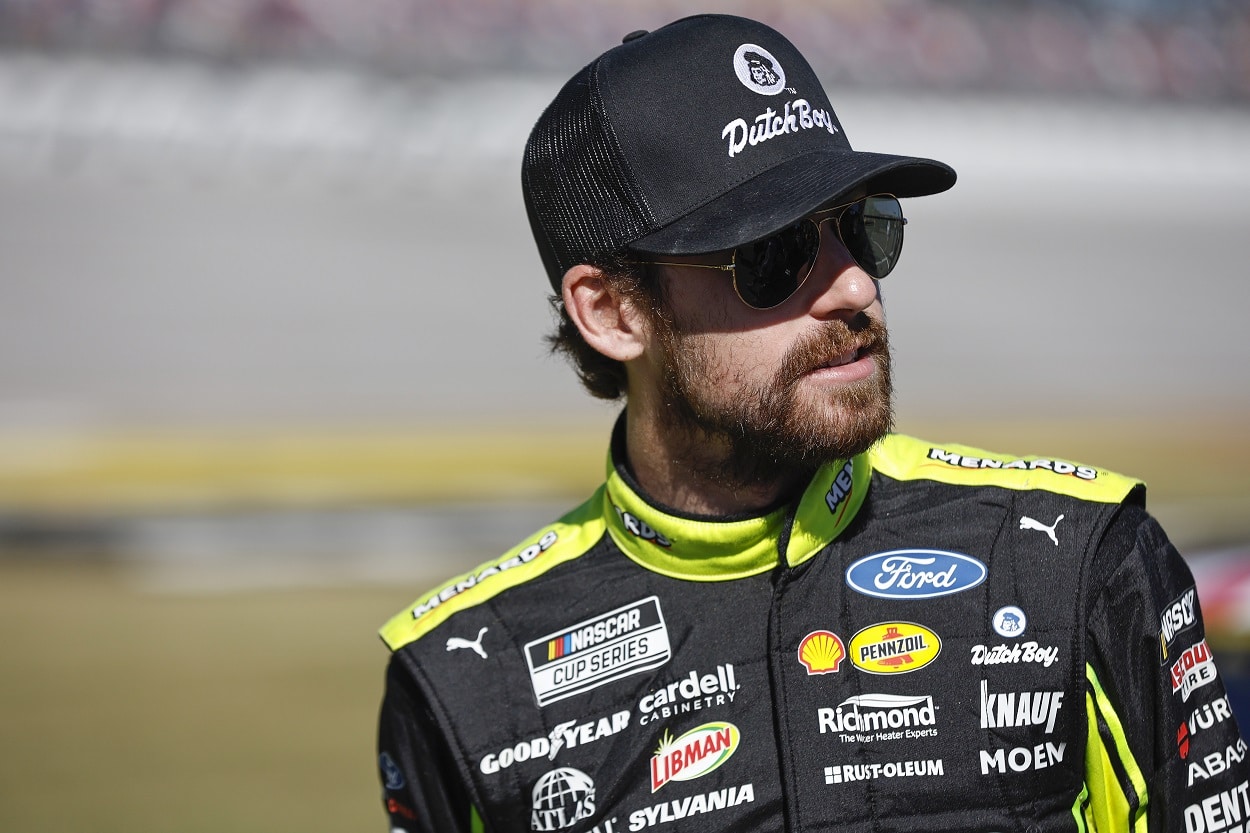 Ryan Blaney Can't Do What He's Been Doing in the NASCAR Playoffs if He Wants to Reach the Championship 4
Ryan Blaney might need a win in the Round of 8 to advance to the Championship 4 of the 2022 NASCAR Playoffs.
Ryan Blaney and his No. 12 Team Penske team have done a somewhat miraculous job to remain in contention for the 2022 NASCAR Cup Series championship. But they will likely need an even better result, their elusive victory, in the Round of 8 to reach their first Championship 4.
Blaney finished 26th Sunday at the Charlotte Roval, but a pair of top-fives in the first two races of the Round of 12 gave him a large enough points cushion to avoid elimination despite his poor finish without much worry.
Ryan Blaney has had to survive multiple elimination-race problems to advance in the 2022 NASCAR Playoffs
His other two elimination races this season have not gone any better, but they were quite a bit more stressful.
Blaney has yet to win a points-paying race this season (He won the All-Star Race in June at Texas Motor Speedway), so he was not guaranteed a spot when the series visited Daytona International Speedway in August to complete the regular season.
He entered that race 15th in the playoff standings and one of two drivers inside the 16-driver field without a win, along with Martin Truex Jr. Blaney then was involved in the first incident of the race on Lap 32 and was several laps behind the leaders for the entire rest of the race after his team repaired the damage to the car as much as possible.
Blaney would have been out of the playoffs at that point, but a 13-car pileup because of a rain shower on Lap 137 took out enough drivers for Blaney to limp to the finish in 15th place and grab the final playoff spot since Austin Dillon qualified himself into the playoffs by winning the race.
Blaney opened the playoffs tied for sixth in the championship standings. He then scored a 13th-place result in the postseason opener at Darlington Raceway and a ninth-place finish the following week at Kansas Speedway.
Those results left him 36 points above Kyle Busch in 13th, the first of four spots that would be eliminated from title contention after the night race at Bristol Motor Speedway.
That should have left plenty of room for error. But Blaney and the No. 12 team used nearly all of it after he had a mechanical problem early in the event that ultimately dropped him 262 laps behind the leaders.
He ended up 30th and was extremely fortunate that other playoff drivers such as Tyler Reddick, Kyle Busch, and Austin Dillon also had major issues and all finished 25th or worse.
Overall, he's still had a very solid 2022 season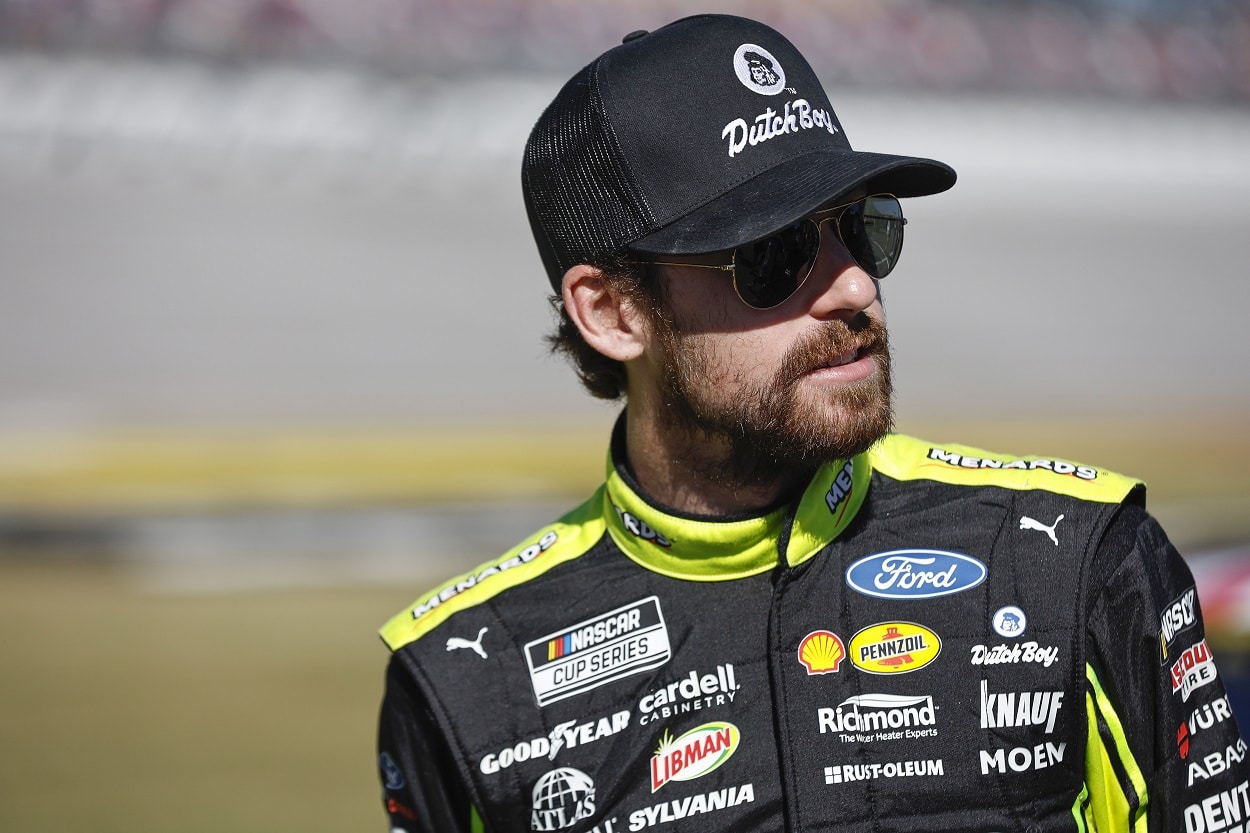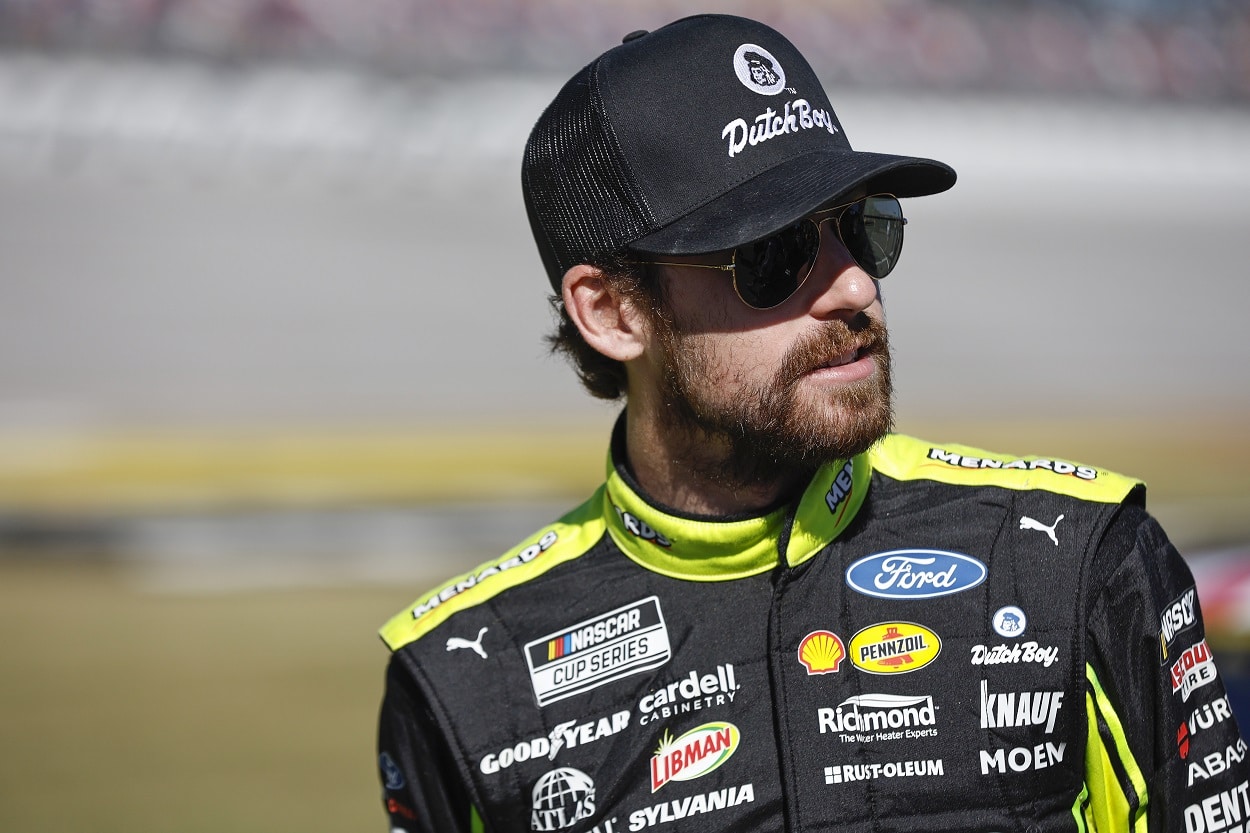 All of that drama has potentially overshadowed how good Blaney has been this season. He finished the regular season third in the traditional points standings behind only Chase Elliott and Joey Logano.
He has also tied his career high in pole awards with three and is one top-five shy of his career high of 11 from each of the past two years. His 11 top-fives are also tied for the fifth most in the series this season.
Blaney has just not gotten the all-important race win, although he was just a couple of feet shy of breaking into the win column in the second race of the Round of 12. He narrowly finished second to Elliott at the finish line, which was not terribly different from how he almost won the Daytona 500 when teammate Austin Cindric forced him high as they came to the checkered flag.
Blaney opens the Round of 8 below the elimination cutline
He will begin the Round of 8 on Sunday at Las Vegas Motor Speedway tied with William Byron for fifth in the playoff standings, three points behind Christopher Bell on the elimination cutline in fourth.
Blaney ranks fourth among active drivers all-time with an 11.1 average finishing position at Las Vegas and is first with a 10.2 mark at Martinsville Speedway, where the Round of 8 will come to a close on October 30.
However, he does not have a win at either track nor has he triumphed at Homestead-Miami Speedway, where his 18.9 average finishing position ranks 18th among active drivers.
Yes, Ryan Newman made the Championship 4 in 2014 without winning a race, but that was before NASCAR included playoff points in each driver's reset total for each round. Newman began the Round of 8 that season with 4,000 points, just the same as all seven other remaining title-eligible drivers.
Blaney starts this round already three points behind the cutline, and his gap to the top four will only get larger if any playoff driver aside from the top three of Elliott, Logano, and Ross Chastain wins one of the following three races.
Blaney and his team have already dealt with several stressful, pressure-packed situations this season and survived with their championship chances still intact. 
Now, a trip to Victory Lane is likely their only realistic path forward.
Have thoughts on this topic? Keep the conversation rolling in our comments section below.