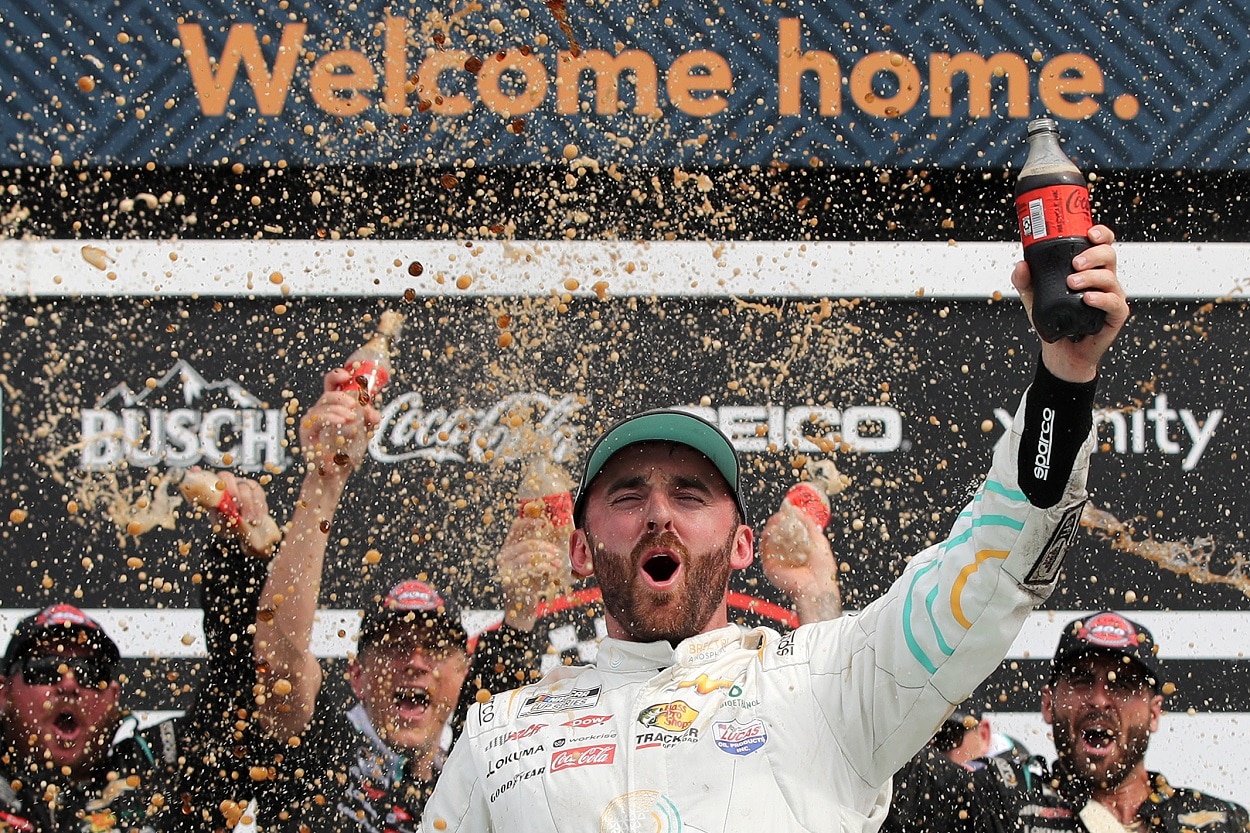 Why Austin Dillon Could Parlay His Daytona Win Into a Surprising Run in the NASCAR Playoffs
Austin Dillon has all the momentum heading into the 2022 NASCAR Playoffs.
Austin Dillon had every bit of good fortune fall his way Sunday at Daytona International Speedway to win his way into the NASCAR Cup Series Playoffs. And he could be more than just a playoff field filler based on his surprisingly consistent performances late in past seasons.
Dillon entered the regular-season finale at Daytona 19th in the points standings with a win as his only opportunity to qualify for the playoffs. A rough second half of the season had dropped him five spots in the standings after one top-10 and an average finish of 21.9 in his last nine races.
With 15 different winners (and 14 playoff spots occupied after Kurt Busch's absence because of a head injury), Dillon was likely always going to have to win a race to make the playoffs, but all three of his top-fives on the season had come in the first 10 races.
He made a charge to the front of the field in overtime of the Coca-Cola 600 at Charlotte Motor Speedway, but that led to a seven-car wreck, and he hadn't been a threat to win a race since.
Austin Dillon had everything break his way at Daytona
This time he was one of the few drivers to make it through a massive 13-car pileup with 21 laps left in Sunday's race as a rainstorm descended on the track that led to a red flag of more than three hours.
Dillon led what was left of the field on the ensuing restart and managed to push Austin Cindric out of the way with three laps to go.
He then had Richard Childress Racing teammate Tyler Reddick behind him to help ensure Dillon's fourth career Cup Series victory and first since July 2020 at Texas Motor Speedway.
Dillon has typically excelled in playoff races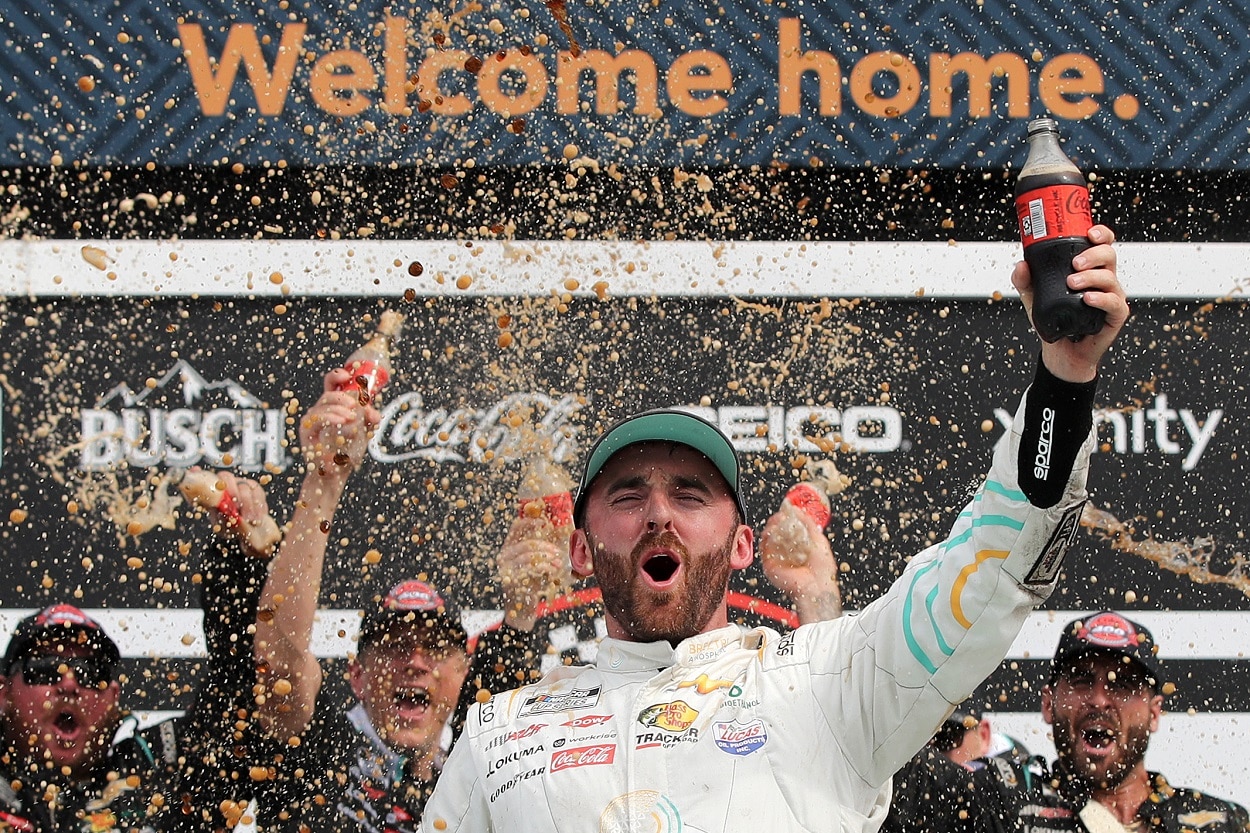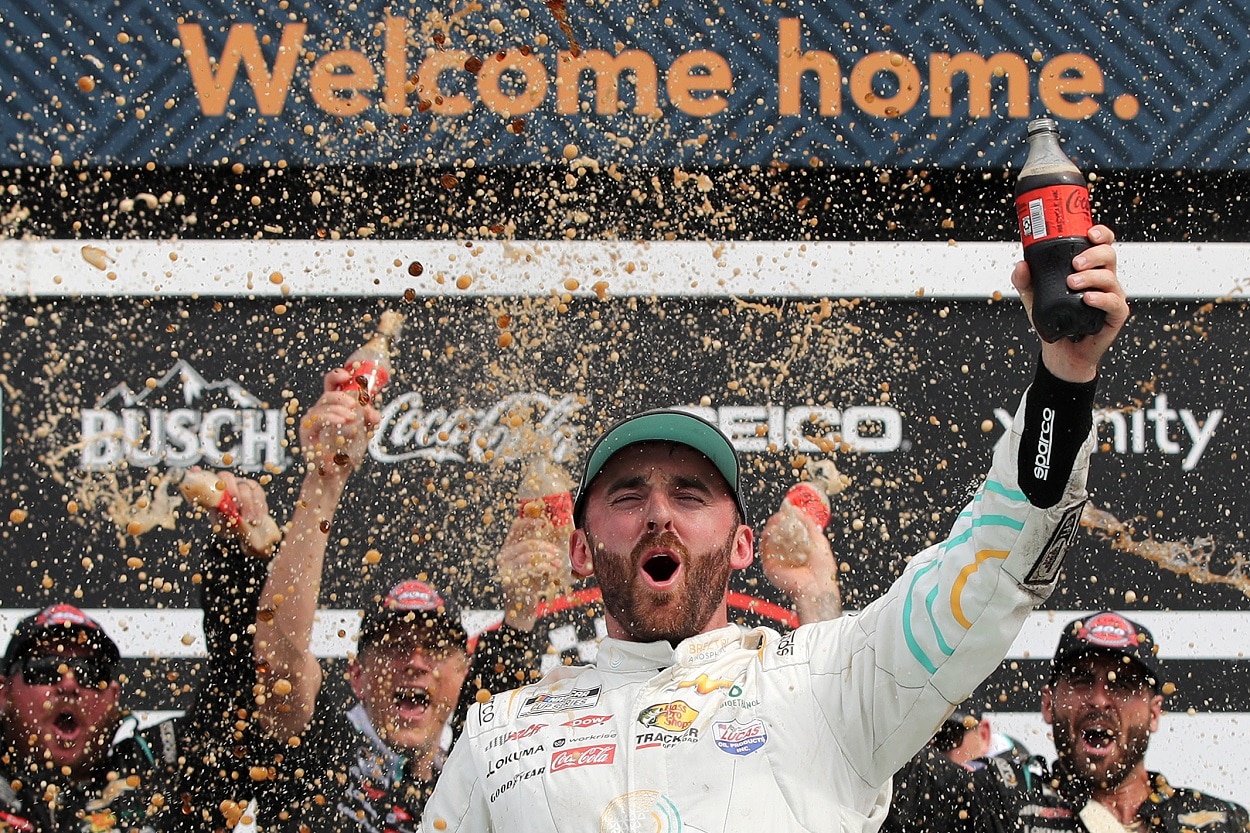 Dillon will be the bottom seed in the 16-driver playoff field with only the five playoff points from his win, but he could erase those deficits in quick order if his late-season trends from past years are any indication.
He has the fifth-best career average finish of 11.9 among active drivers at Darlington Raceway, which will host the playoff opener Sunday night. He was runner-up in the Southern 500 in 2020, followed by a fourth-place finish the next week at Richmond Raceway.
He was eliminated in the second round of that postseason but still posted four finishes of 12th or higher in the final eight events of that campaign.
Dillon missed the playoffs a year ago when a crash at Daytona in the last regular-season race left him as the first driver below the postseason cutline. Still, he finished 15th or better in all 10 of the 2021 playoff races.
Dillon has struggled to make the playoffs, but this is the portion of the season where he and the No. 3 team typically shine.
Playoff standings could work in his favor
Plus, Dillon is within 20 points of every other playoff driver except regular-season champion Chase Elliott, who paces the playoff field with 40 bonus points. Joey Logano is second with 25 playoff points, and Dillon is only a mere four points from the first-round cutline of 12th and nine points from fifth place.
A good finish in one of the first two playoff races at Darlington or Kansas Speedway could suddenly put Dillon in a solid spot to advance in the playoffs.
Like Sunday's race, the regular season played into Dillon's hands because the 16 different winners prevented any individual drivers from racking up large playoff-point totals that would make it more difficult for drivers such as Dillon to advance past the first two rounds if they aren't able to capture another victory.
Dillon, and most drivers in this year's playoff field, would likely need another victory at some point in the playoffs to help get them to the Championship 4 in the season finale at Phoenix Raceway.
That might still be out of reach for a driver with only four career victories in 10 full-time seasons. But Dillon could continue to surprise the sport with a substantial run through the playoffs despite being far from a playoff spot with little more than 20 laps left in the regular season.
The 2022 regular season was undoubtedly full of shocking developments. A deep postseason run by the final driver to make the playoff field would be fitting as the season speeds toward its conclusion.
Stats courtesy of Racing Reference
Like Sportscasting on Facebook. Follow us on Twitter @sportscasting19 and subscribe to our YouTube channel.