Bubba Wallace Confirms Recent Report, Currently in Rehab, and Expecting to Come Back Stronger in 2022
Bubba Wallace won his first NASCAR Cup Series race in 2021 and earned the highest career finish in the points standings during his first season with 23XI Racing. And he did it all while in pain.  
The 28-year-old driver recently confirmed on a podcast that he endured shoulder issues throughout the season and that he underwent surgery just days after the final race in Phoenix. He also said rehab is going well and he plans on being ready to roll at the Daytona 500 in February.  
Bubba Wallace misses testing of Next Gen car
In a season filled with ups and downs, Bubba Wallace closed out the 2021 Cup Series season on a down note when Corey LaJoie made contact with the No. 23 car on lap 7, sending it into the wall. The extensive damage to the rear ended his day, his fourth DNF of the year.
A little more than a week later, most of the NASCAR teams were back home at Charlotte testing the Next Gen car, with the drivers from the teams sharing time behind the wheel. Kurt Busch was the lone driver for 23XI. 
Fox's Bob Pockrass was the first to report why Wallace wasn't participating. 
"Bubba Wallace is not testing after shoulder surgery last week," Pockrass tweeted. "Kurt Busch will be in the 23XI car both days. Many teams will split time among all their drivers."
Bubba Wallace confirms in rehab after shoulder surgery
This past week Bubba Wallace, who likes to golf in his free time, appeared on the Golf Channel's Beyond the Fairway podcast. During the discussion, he reflected on where he was a year ago and the busy schedule with the formation of 23XI compared to a much slower pace this year. And he confirmed the report about his shoulder.
"Haven't been as busy this offseason," Wallace said. "But I've got some shoulder work done. I am sore at the moment. I'm in current rehab situation. So things are definitely different but all is good. I'm on track and I'll be ready to roll when the season comes around next year." 
After admitting to being bummed about not golfing during this offseason, he provided more details about why he required the procedure.  
"I had a torn labrum and a bone spur that needed to be taken care of, we're guessing from wear and tear because I've never had anything traumatic happen to my shoulder," he said. "So 18 years of racing I think caught up with me. It was planned from the beginning of the year so as soon as the checkered flag fell on Sunday, I was getting surgery done the following Wednesday. We're right at three weeks. All is good. I'm able to get some movement out of it. Just got to be kind of ginger with things that I do. All in all the most important thing is making sure I'm healed to climb back in the car for Daytona."
Higher expectations ino 2022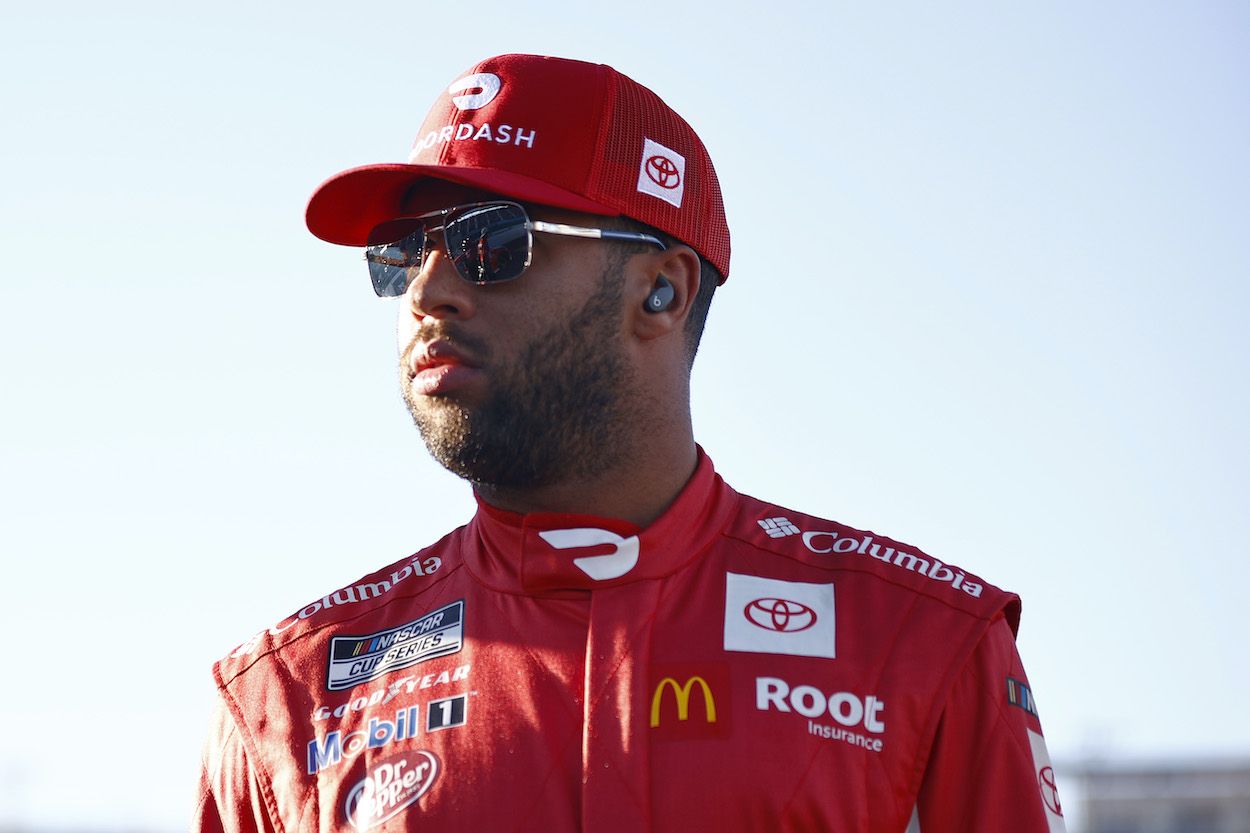 Without question, the 2021 season was a success for Wallace and 23XI Racing, earning his and the organization's first Cup win at Talladega. Despite that success, Wallace did have some rough finishes during the year, including the season finale at Phoenix. He finished the season with just three top 10s.
For 2022, he already has multiple things working in his favor, including a team that comes back intact with a season under its belt. Couple that with the addition of Busch's veteran experience and now a surgically-repaired shoulder, Wallace and the entire organization have higher expectations and should produce improved performance in 2022.
All of it is exciting news for Wallace's fans, and more importantly, his boss, 23XI Racing team co-owner Michael Jordan.
Like Sportscasting on Facebook. Follow us on Twitter @sportscasting19.