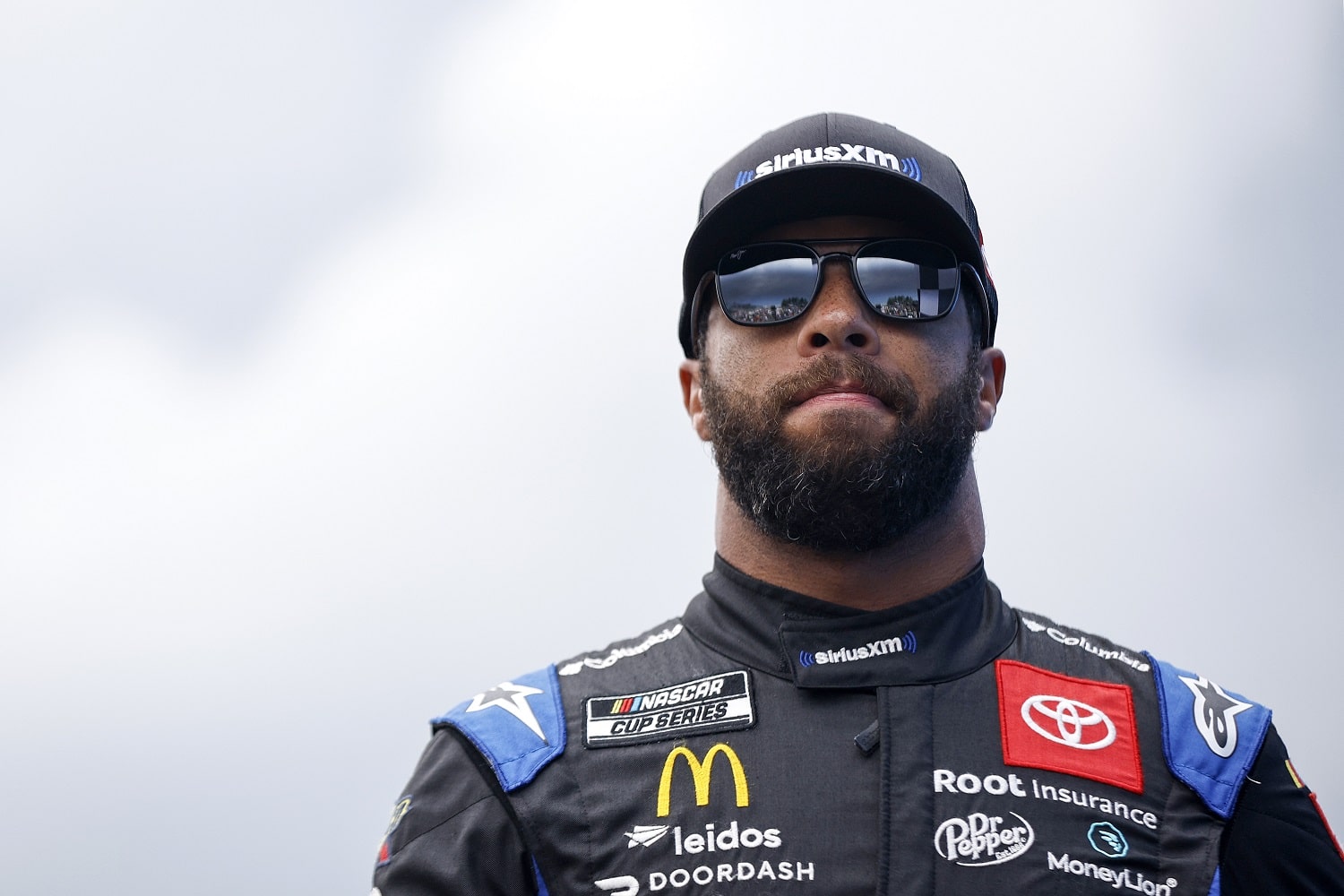 Bubba Wallace's First Tweet in 5 Days Is a Not-so-Subtle Message
Bubba Wallace resurfaced on social media Sunday with an interesting choice of cuisine while watching the Cup Series race.
NBC Sports reported before Sunday's Cup Series race that Kyle Larson hasn't heard from Bubba Wallace in the aftermath of last weekend's major incident. Though perhaps not cool, that sounds like the expected stubbornness from athletes used to riding the wall at 180 mph and more on NASCAR's intermediate and big tracks.
On the other hand, Wallace made his return to social media minutes before the Dixie Vodka 400 by signaling his defiance is subsiding.
Bubba Wallace becomes the fourth NASCAR regular to miss a race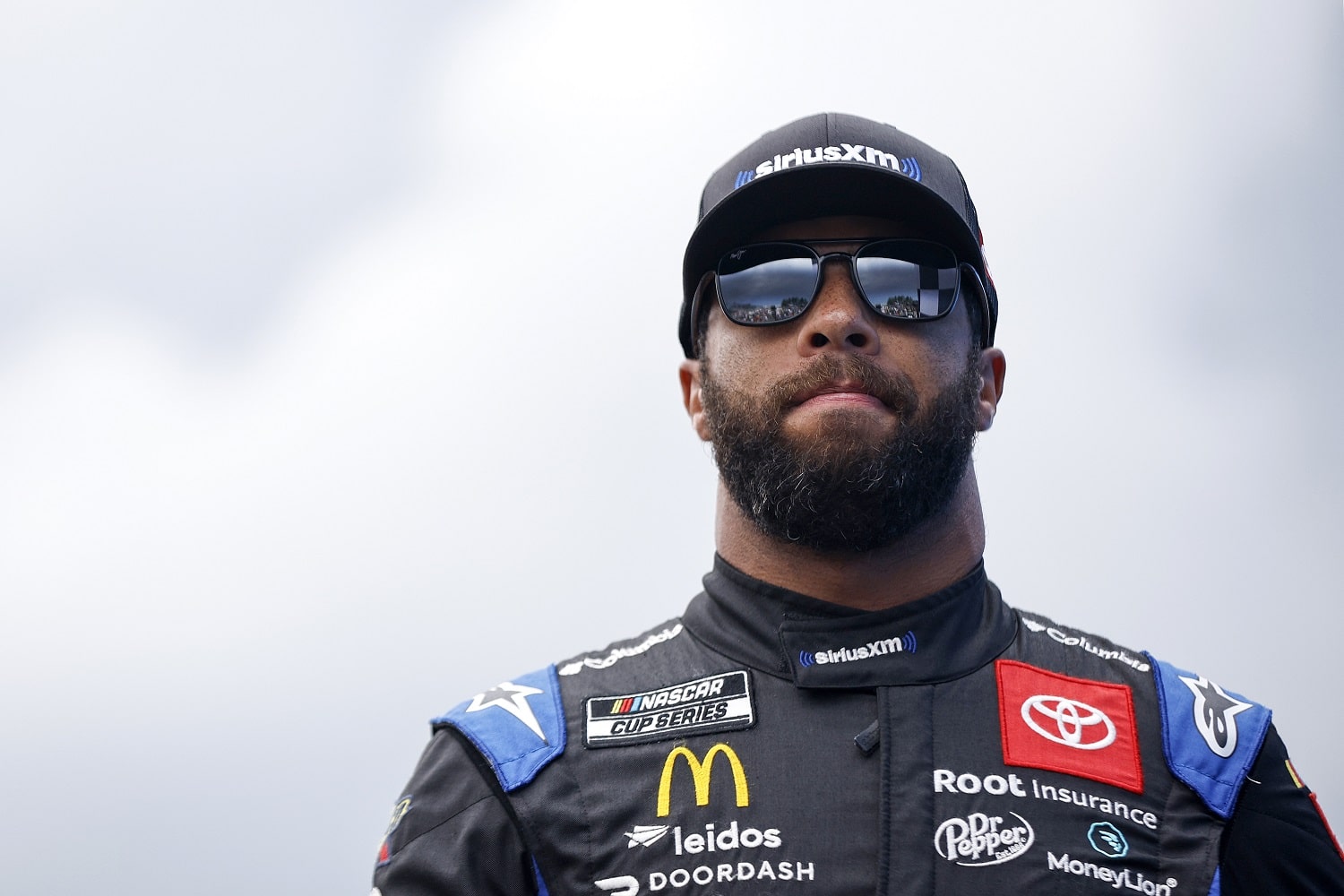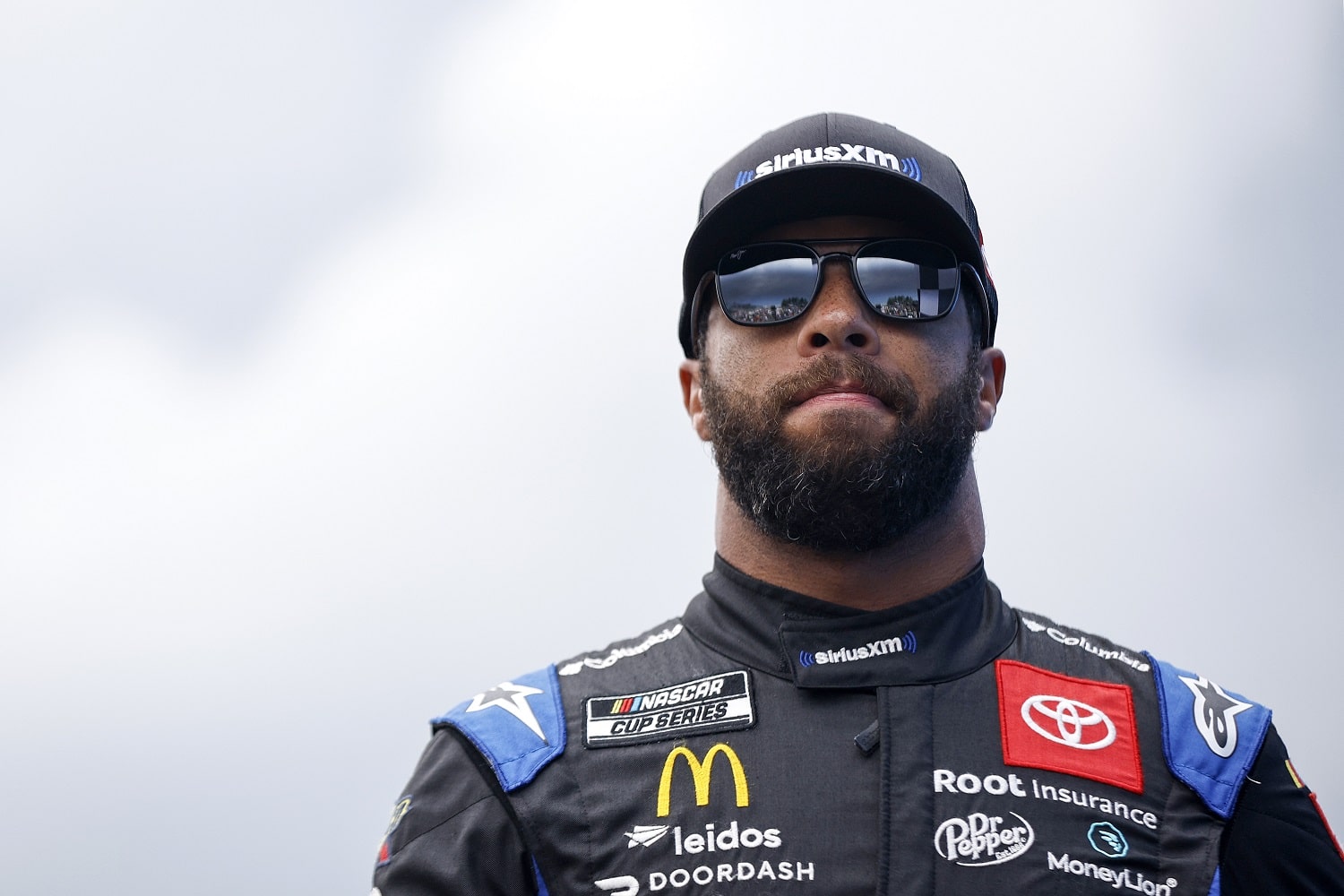 Four regular drivers in the NASCAR Cup Series have missed races this season. Chris Buescher sat out a week after testing positive for COVID-19. Kurt Busch has been out since midseason after suffering a concussion during qualifying at Pocono. Alex Bowman also suffered a concussion and has missed half the playoffs.
The fourth driver, of course, is Bubba Wallace. In a display of high-risk road rage last weekend at Las Vegas Motor Speedway, the driver of the No. 45 Toyota aimed his car at Kyle Larson's Chevy. It was an act of frustration after Larson moved him up the track and into the outer wall.
Wallace succeeded in tagging Larson hard. In the process, though, he launched Larson up the track, where the No. 5 Chevy clipped Christopher Bell's Toyota. It took all three cars out of the race, and it was costly all the way around.
Bell is still alive in the semifinal round of the playoffs. Finishing 34th cost him in a major fashion, and he came to Homestead-Miami this weekend last among the eight semifinalists and 23 points below the cut line.
Larson was already out of the playoffs, but his No. 5 Chevy is still alive for the owners' championship, the standings for which determine how NASCAR distributes money at the end of the season. He could have been leading the standings after Las Vegas; instead, he began this weekend in fourth place.
Wallace, of course, paid in the form of a suspension. NASCAR officials parked him for one race because of his dangerous action. With Wallace out, 23XI Racing enlisted John Hunter Nemechek to drive the "45" this weekend.
The driver watches the playoff race from the 23XI offices
Being sentenced to a week off from competing because of his action in Las Vegas made Bubba Wallace persona non grata at Homestead-Miami Speedway for the Dixie Vodka 400.
Among other things, the development created the oddity of 23XI Racing fielding both its cars without their regular drivers in the season's third-to-last Cup Series race. Ty Gibbs has been subbing for Kurt Busch since mid-summer, and Wallace's absence led 23XI and Toyota to ask John Hunter Nemechek to fill in for Wallace.
For his part, Wallace remained largely quiet during the week. He reportedly apologized to Christopher Bell on Sunday as 23XI and Joe Gibbs Racing flew home on a shared charter. Other than a tweet on Monday in which he apologized to a number of people (but not Kyle Larson), Wallace shut down his Twitter presence.
The silence ended minutes before Sunday's race in South Florida.
Wallace posted a picture from what appears to be an office in the 23XI shop in Mooresville, North Carolina. All teams typically have staff monitoring the race from home, tracking real-time data and occasionally picking up intel about other teams from the pit reporters on the TV broadcast.
We only see the driver's knee as he's seated in from of three large-screen monitors.
The caption: "Just @DoorDash'd some Humble Pie for lunch. Ready to sit back and help @23XIRacing get it done today."
He concluded the message with a clenched fist emoji.
"Humble Pie" might indeed be a favorite local cuisine, but the intended message was obvious.
Got a question or observation about racing? Sportscasting's John Moriello does a mailbag column each Friday. Write to him at [email protected].
Have thoughts on this topic? Keep the conversation rolling in our comments section below.