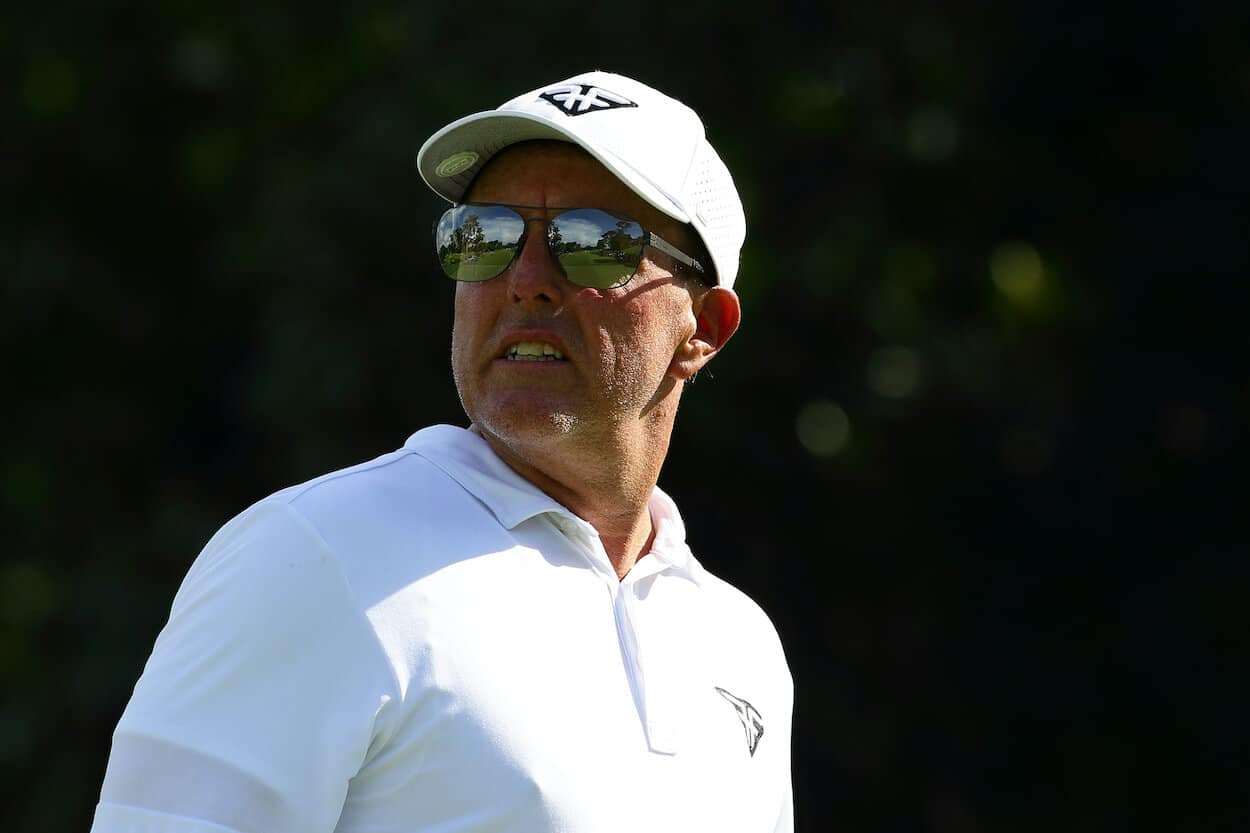 'Bulls*** Artist' Phil Mickelson Exposed by Anonymous LIV Golf Player
An anonymous member of LIV Golf has called out Phil Mickelson for kissing "so much ass" in Saudi Arabia.
For many of the LIV Golf defectors, Phil Mickelson was the reason why they started to think about ditching the PGA Tour in the first place. Mickelson was the first one to speak out against the issues plaguing PGA Tour pros, and you could argue the rival tour never gets off its feet without Lefty leading the charge.
Apparently, though, some LIV Golf members aren't as keen on Mickelson as others.
In a recent interview, an anonymous LIV golfer called the six-time major champion a "bulls*** artist" and said he's "never seen anyone kiss so much ass" in reference to Mickelson's first trip to Saudi Arabia.
Yikes!
Anonymous LIV Golf player exposes "bulls*** artist" Phil Mickelson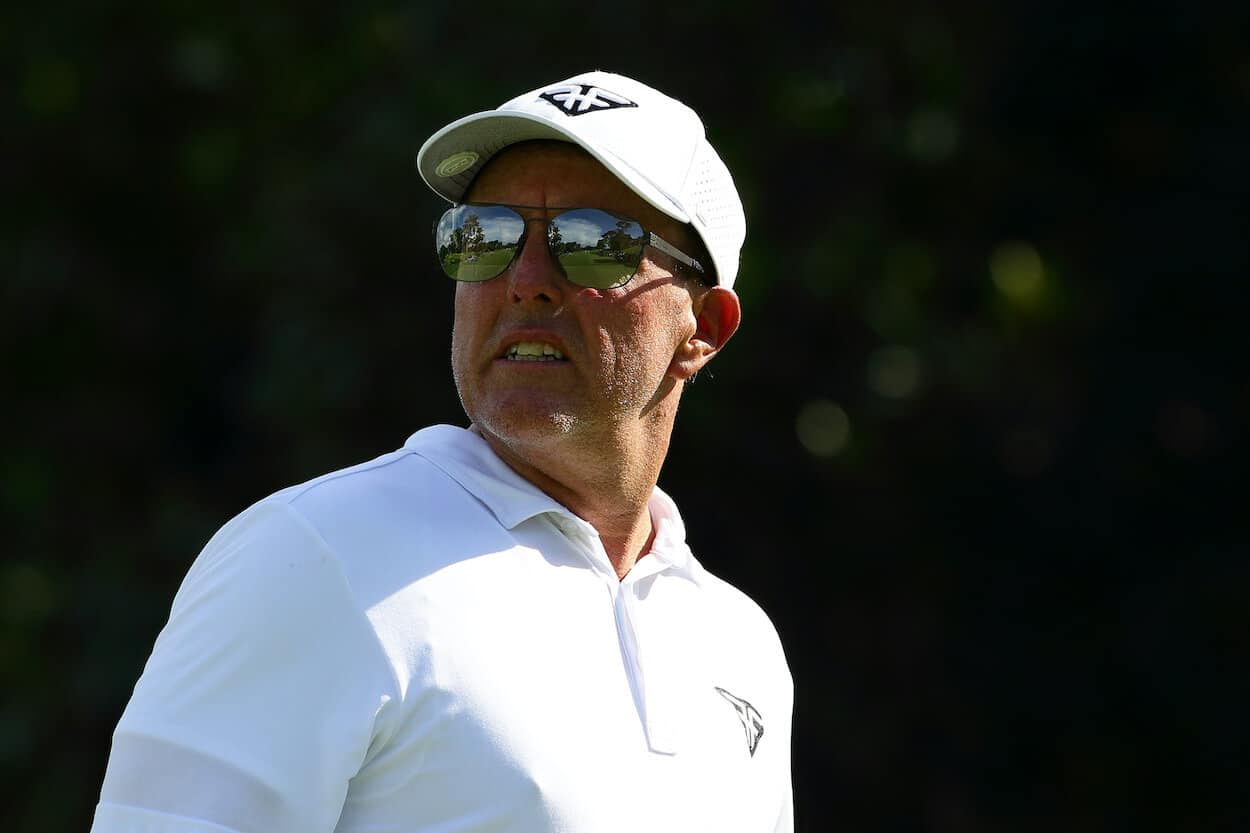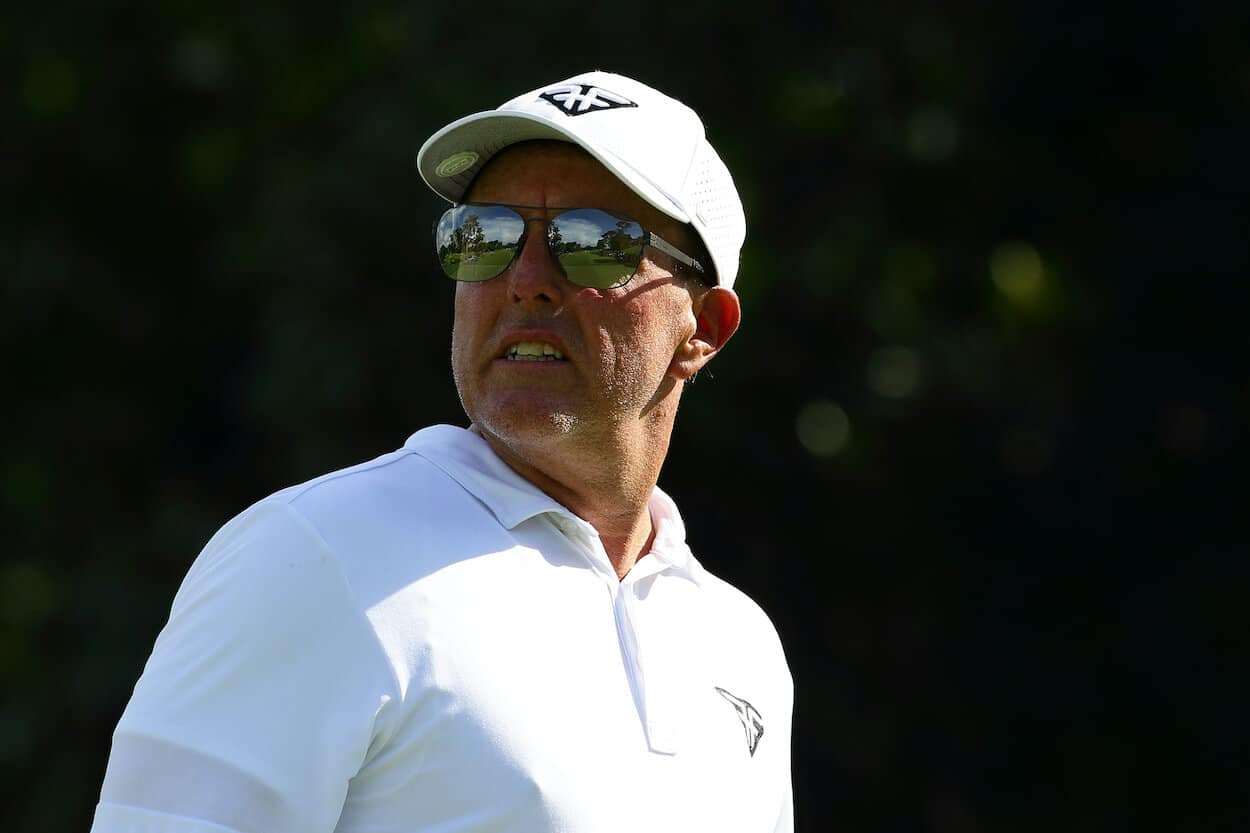 Last year, Mickelson shook up the golf world as we know it and altered his legacy forever when he bailed on the PGA Tour to join the LIV Golf Invitational Series. The golf legend received a ton of backlash not just because of his decision to join the rival golf league, but also because of his comments on the Saudi Arabian monarchy.
"They're scary motherf*****s to get involved with," Mickelson told author Alan Shipnuck for his biography, "Phil: The Rip-Roaring (and Unauthorized!) Biography of Golf's Most Colorful Superstar." "We know they killed [Washington Post reporter Jamal] Khashoggi and have a horrible record on human rights. They execute people over there for being gay. Knowing all of this, why would I even consider it? Because this is a once-in-a-lifetime opportunity to reshape how the PGA Tour operates."
Despite bashing Saudi Arabia, the main source of funding for LIV Golf, Mickelson still decided to join the rival golf league. The problem? Those "scary motherf*****s" were now Phil's bosses, and he was going to have to face them sooner or later.
In October, Mickelson made his first visit to Saudi Arabia since making those comments for LIV Golf Jeddah. Instead of doubling down, he backtracked by claiming he never spoke to Shipnuck on the record.
"So I will reiterate, I never did an interview with Alan Shipnick," Mickelson said in his pre-tournament press conference, mispronouncing Shipnuck's last name on purpose. "And I find that my experience with everybody associated with LIV Golf has been nothing but incredibly positive and I have the utmost respect for everybody that I've been involved with."
But the sucking up didn't stop at the press conference. According to an anonymous LIV golfer, who spoke to Shipnuck about the event in Jeddah, Mickelson played nice with his Saudi bosses all week long.
"If you think Phil is a bulls*** artist normally, this was another level," the anonymous golfer told Shipnuck. "You've never seen anyone kiss so much ass with that kind of enthusiasm and skill. He was 'on' from the second he got off the plane and never broke character. I'm pretty sure by the end of the week he could have been elected mayor of King Abdullah City, if they actually held elections over there."
Yeah, there's a reason why this gentleman wanted to stay anonymous.